Well today's the day! Finally. We have our dreamy new white kitchen and I couldn't be more ecstatic about it. I guess it's been about 4 years now that I've wanted to do this, so to be able to write to you all that it's really done, just blows me away. Fair warning though, this post will be picture heavy but it deserves it. And here it is.
I seriously get giddy each time I walk into it. And don't forget our entire breakfast room is windows and I just haven't figured out the trick to photographing windows yet. It annoys me but I did my best. Anyway…
I will add sources for everything on the bottom of this post. I am even going to do a separate post on painting the cabinets because they deserve their own.
But for now, let's look at a few before pics…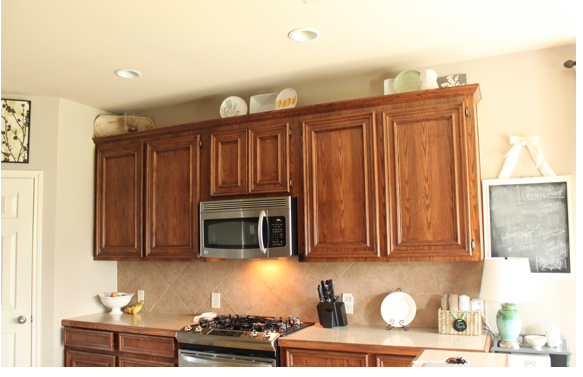 Then we redid the backsplash last year…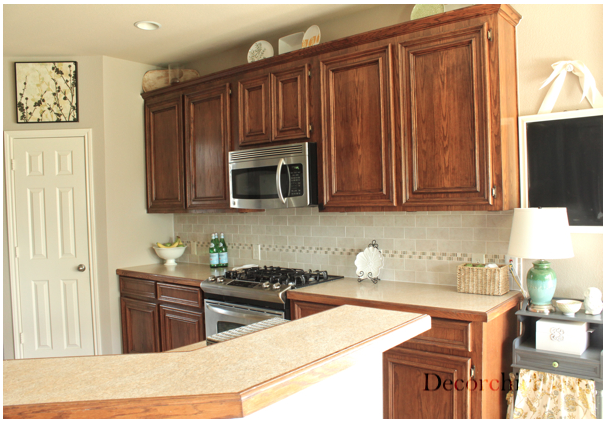 And then here's a side by side to compare.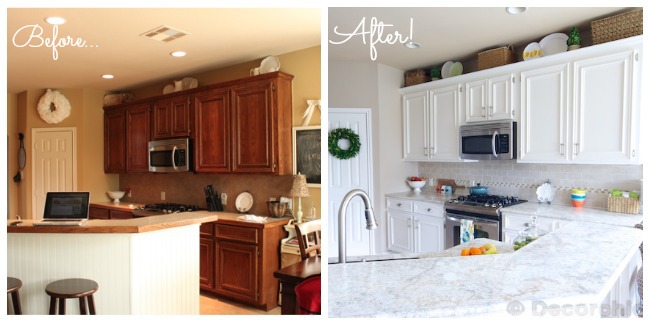 Such a crazy difference I can't believe it when I look at the old pictures.
Again for reference on the entire kitchen makeover process:
I bet you're wondering if we did the cabinets ourselves, and the answer is NO. For a multitude of reasons. And here's a few for you:
Yep, that's oil based paint! Again I'll get into all of that in a different post but I must say that it did leave the most beautiful finish ever on our cabinets. Special thanks to Sherwin Williams because they did provide the paint for this project so thank you!!
He could have sprayed the insides if I wanted him to, but I didn't. They just would have gotten tore up from dishes and I didn't really see the point. I like how it looks anyway.
Same deal with our drawers.
I do like how he painted the sides of the drawers so they are still white when you pull them out. Nice touch.
I added these little felt pads to all of my cabinet doors and drawers to protect them when they get shut.
It would have been a shame if my new paint job already got chipped or something from people slamming the doors shut. These pads are a lifesaver and will help our cabinets hold up very well over time. I got these at Home Depot.
Okay I think now I'm just going to show you a billion pictures so get ready. :)
Desk area…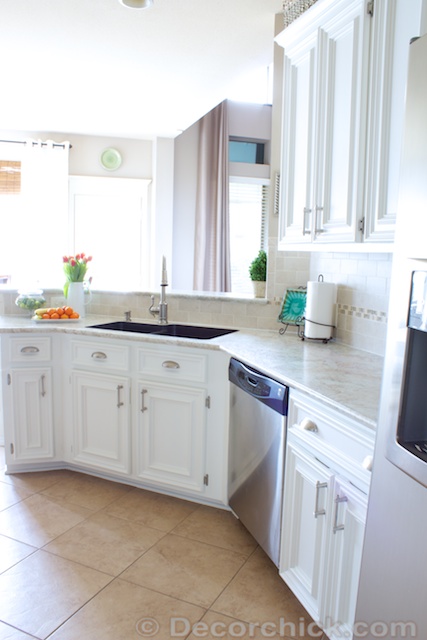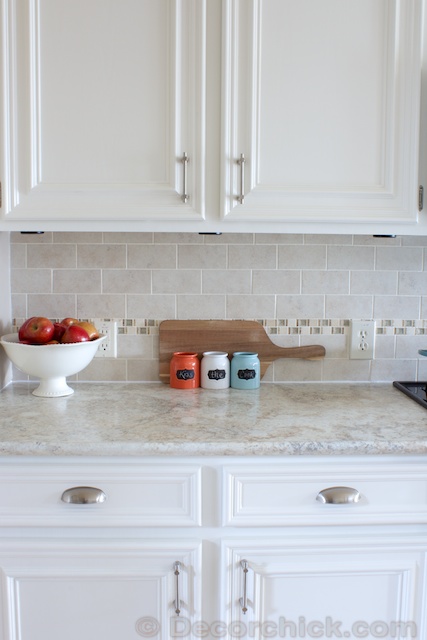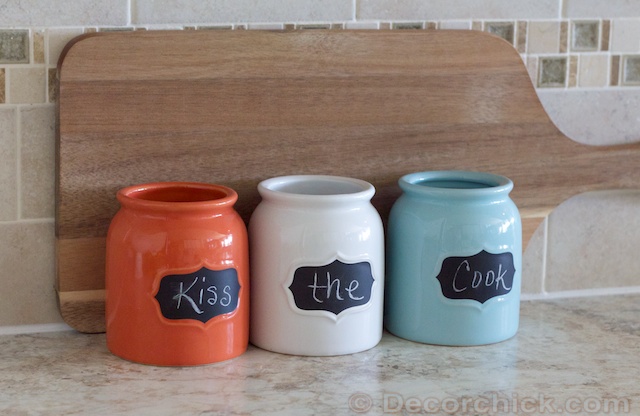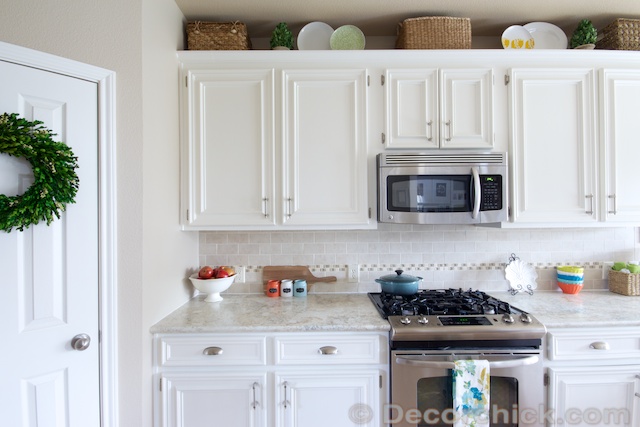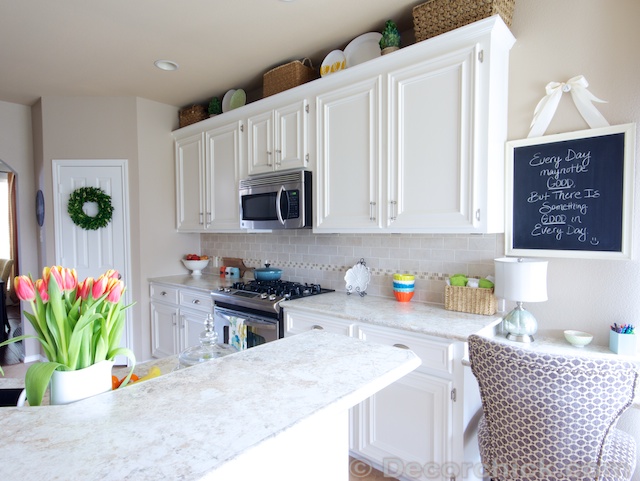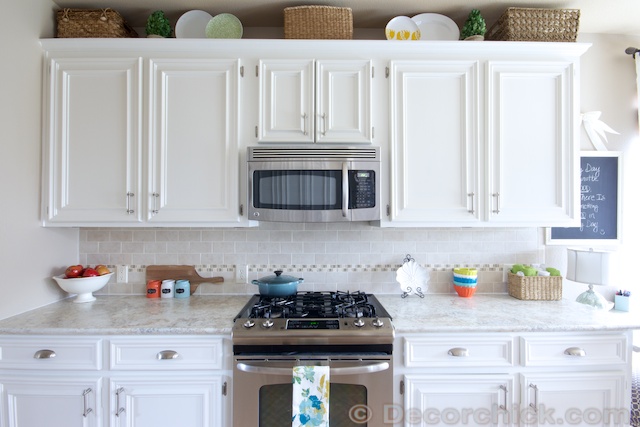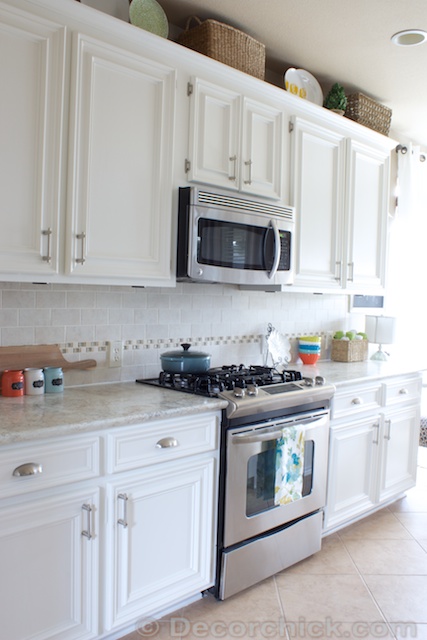 And another before for grins and giggles…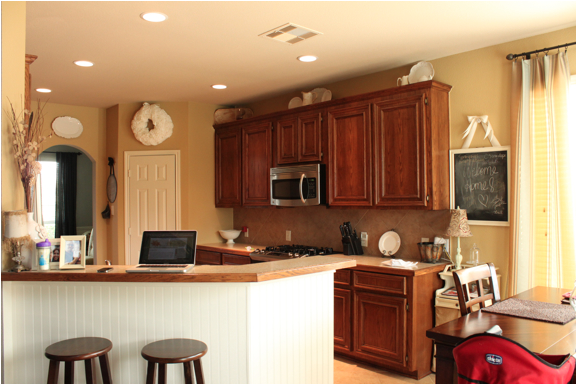 And after.
I'm so grateful you all have no idea. It really is such a joy and I can't believe I have a white kitchen now!!
Again, here's another brief rundown (click the links to view the posts and info):
I think that's about it. Any other questions feel free to leave in comments! And yes since everything is white in there now and the walls grey, I really wanted some color so I used some colorful accessories that I love. And I may have gone a little crazy on the boxwood plants, but I couldn't help myself. They are so cute!
Now I want to know if you're ready to paint your cabinets??! Are you going to attempt to DIY or hire it out?
Sharing this post at Sarah's before and after party.
xxoo,
Decorchick!
Let's Connect!