Happy Monday everyone hope you had a good weekend! I've been pondering painted interior doors for quite some time now, so I'm finally coming to you all to help me make a decision. I'm going to do this, and wanted to do it yesternow, but I just couldn't decide. I love it when I see other people paint their interior doors black and think it looks so sharp. Why haven't I jumped on the bandwagon yet?! I think I'm going to start by painting our pantry door in the white kitchen, so keep that in mind. If all goes well, then I'll do the rest. :)
With a little help from Google, I found these beautiful grey and black interior doors.
I love this light grey interior door from Real Simple.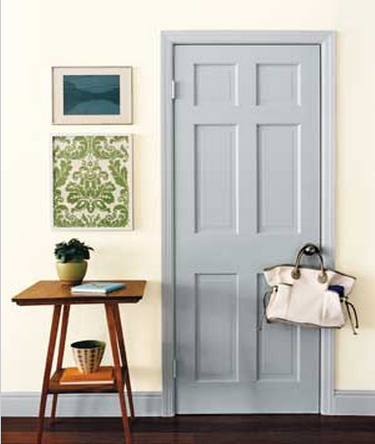 Thrifty Decor Chick's painted black interior doors in the basement.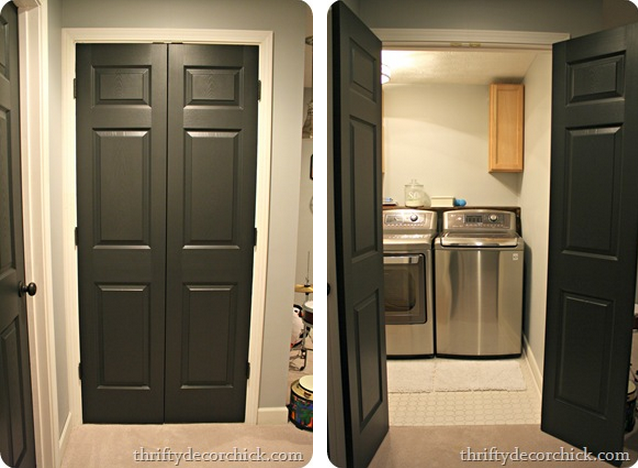 Honey We're Home's black/grey door.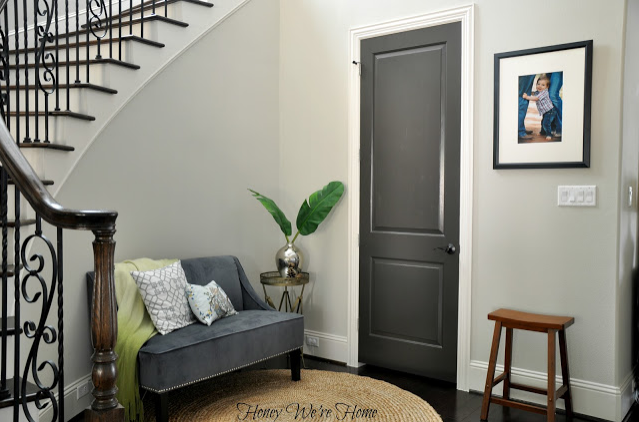 Black doors at Abode Love.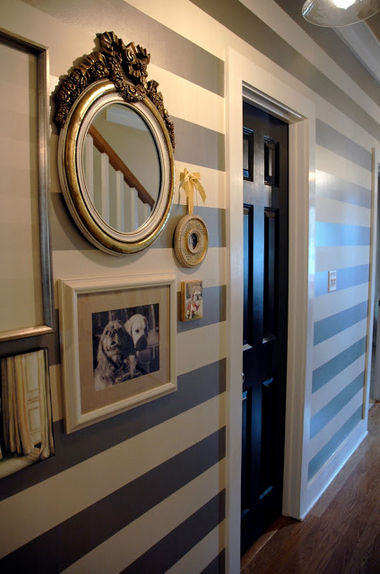 And that hallway isn't too shabby either wouldn't you say?
And here's A Well Dressed Home's black doors. Love them with the brass hardware.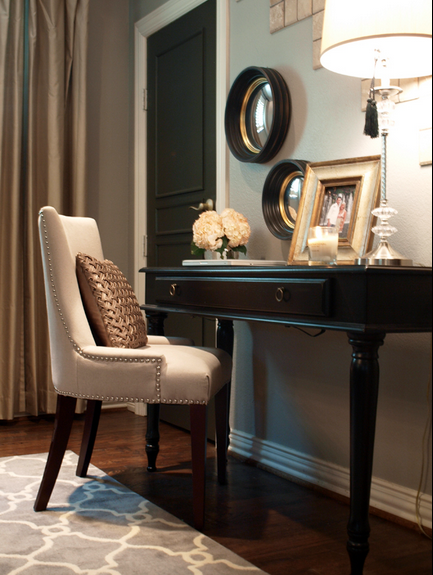 And while I love the black and grey interior doors, I also love colors too…
The House of Smith's blue pantry door.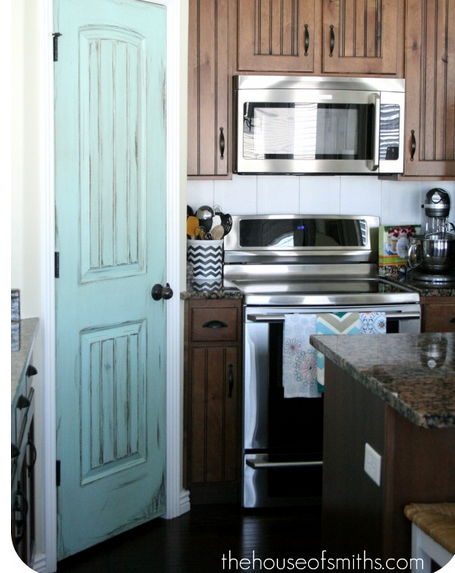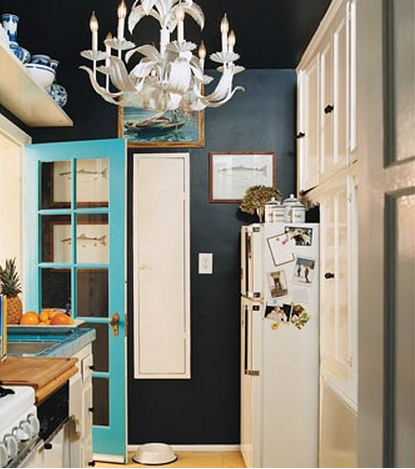 Pink door at Apartment Therapy.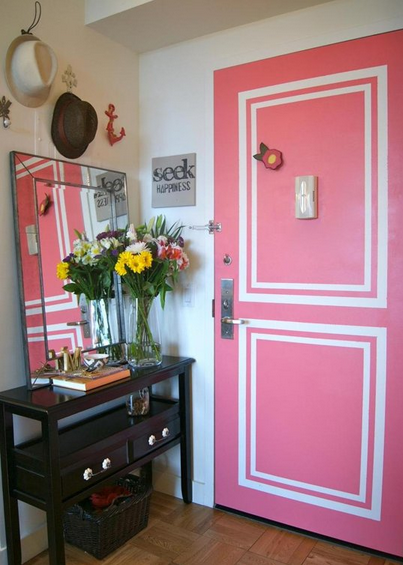 Yellow pantry door at Maybe Matilda.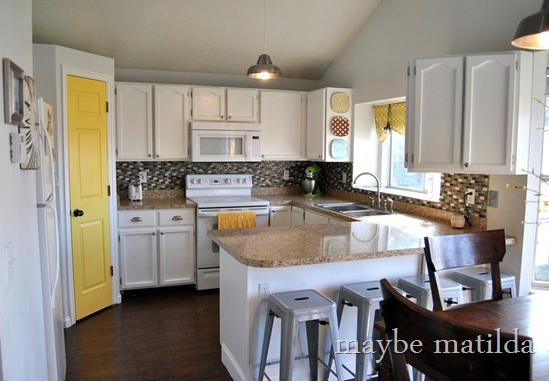 So fun right? I'm torn on what to do. Play it safe with a dark charcoal color or go with whimsy? I shouldn't agonize over this decision because after all, it's just paint. If I don't like it I just paint back over it. No big deal. But since I'm the agonizing queen, agonize is what I'll do.
While I love the look of the pretty colored doors that really brighten up the space, I'm a little hesitant that I'll tire of them quicker vs. if I played it safer with a neutral. But again, I could always paint over when I'm tired of it.
What would you do? Do you have your interior doors painted?
xxoo,
Decorchick!
*If you wanted to pin any of these inspiration pics I ask you please pin from their original sources so they get the credit-thank you!*
Let's Connect!