Well, finally after 4 long years, I have put together a paint colors used in our home post! I think I promised one last year too. But 2014 won. Sorry for the delay, but I'm happy and content with these colors and have been for a while, so let's get it done while the gettin' is good!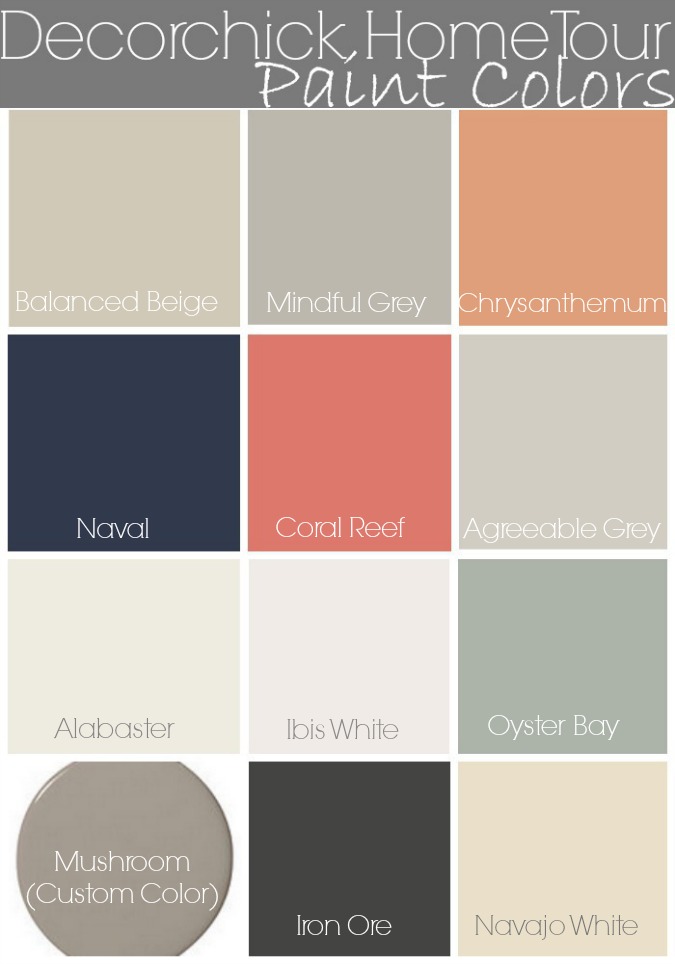 All of these colors are Sherwin Williams colors too just fyi.
Starting off the home tour is the living room which is painted in Balanced Beige, as is the entry way and other main areas downstairs, like the wall with the fake mantel.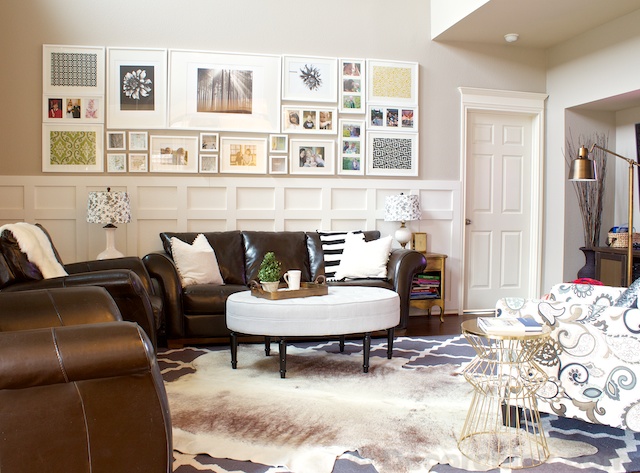 Next is the office, which is Mindful Grey.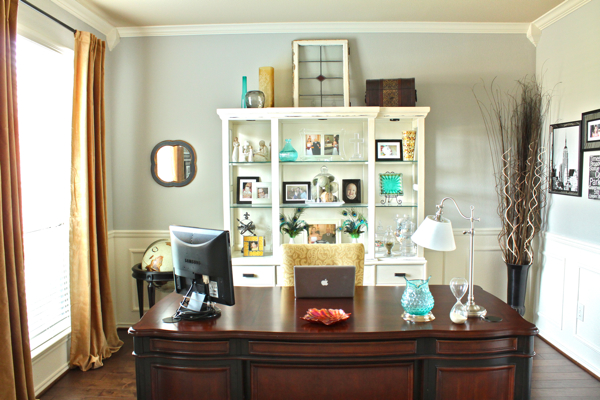 Yes some things have changed since this picture, but the paint is the same. It is a blue grey in our office, but I used to have it in our bedroom a few years back and it had no blue undertone at all. So it can really vary from room to room.
The laundry room is a fun color, Chrysanthemum.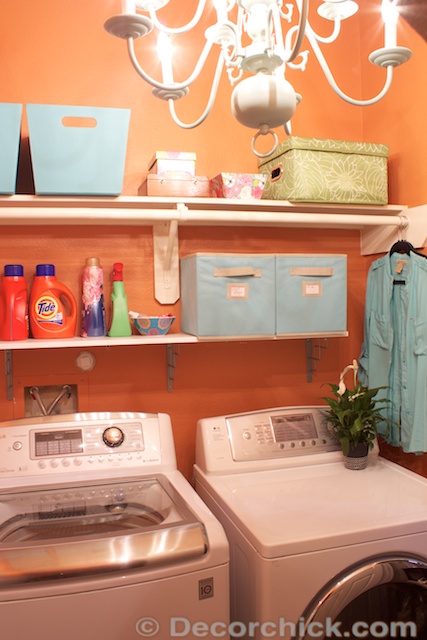 Our master bedroom has one dark navy accent wall called Naval, and the white walls are painted Alabaster.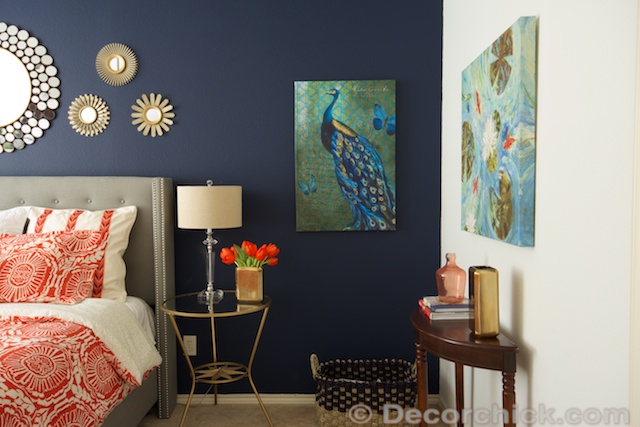 The master bathroom walls are painted in Agreeable Grey, and the vanity is painted in Coral Reef.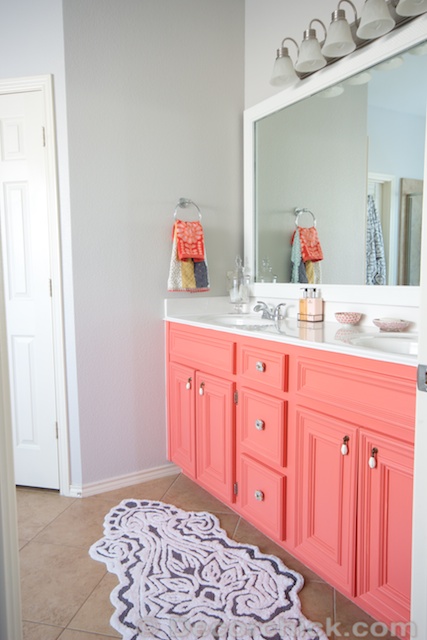 The kitchen is also painted in Balanced Beige, and the white cabinets are Alabaster. It's a very nice white.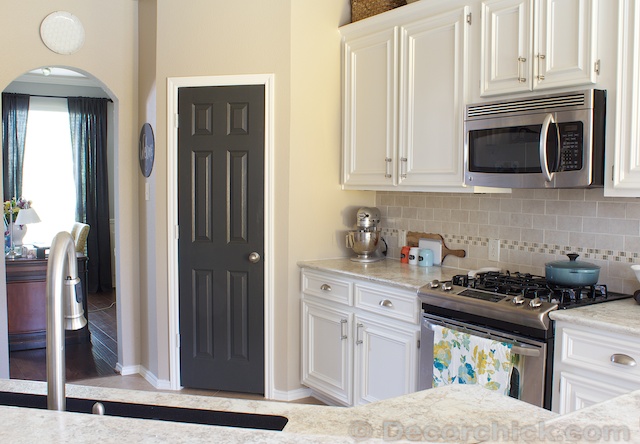 Here is another picture because the Balanced Beige looks so tan in that above picture because of the sun.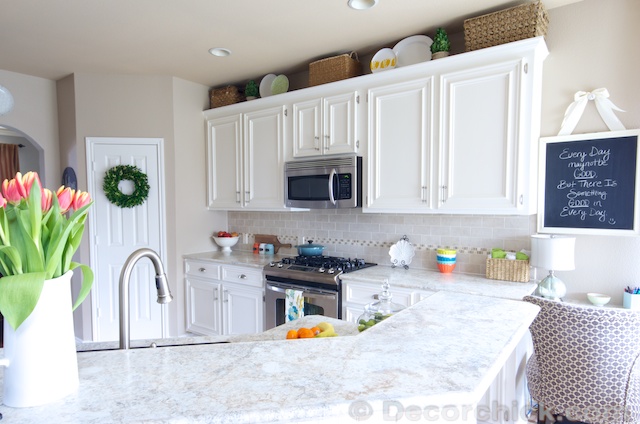 Yes, the above picture is before I painted the pantry door in Iron Ore, a deep charcoal.
The powder bathroom that we just redid is painted all white, in a color called Ibis White.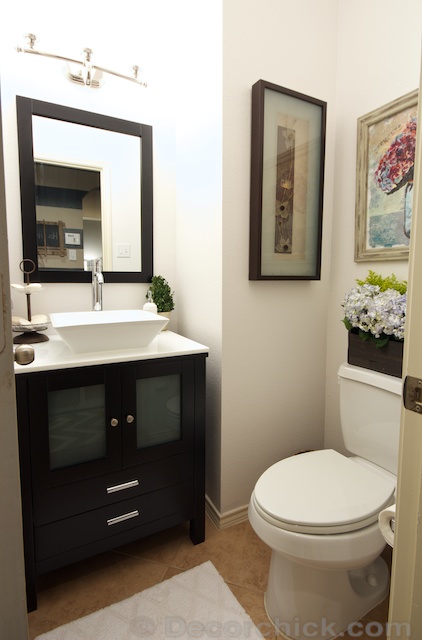 The gameroom that I still haven't completed is painted in Oyster Bay. It's a blue/green/grey.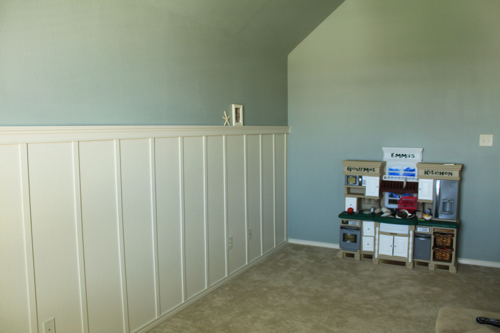 The nursery is painted in a custom color, Mushroom.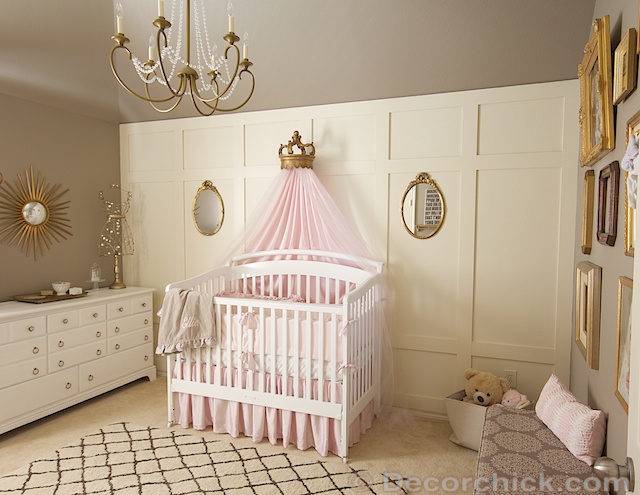 The mudroom stripes are painted in Iron Ore, the same color as the interior doors I have painted around the house.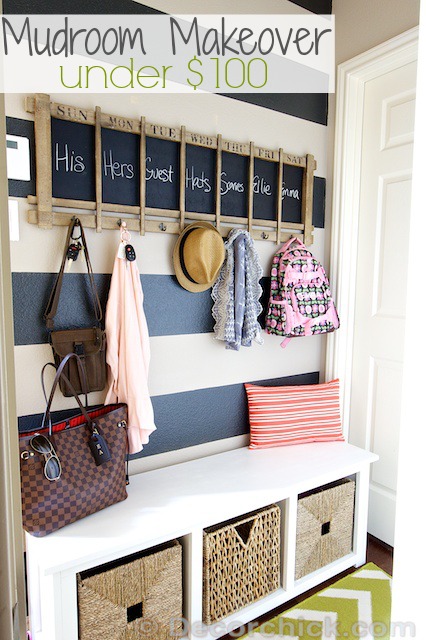 Last but not least, I wanted to mention that most all of our trim work and wainscoting is painted in Navajo White. It's a very creamy white, and I might one day start doing it a more brighter white. But that means I'd have to repaint A LOT. Bright white trim makes such a difference though!
But anyway, this completes the paint color post, with a home tour, all in one post! I am so relieved to get this done for you guys, I hope you enjoy. :)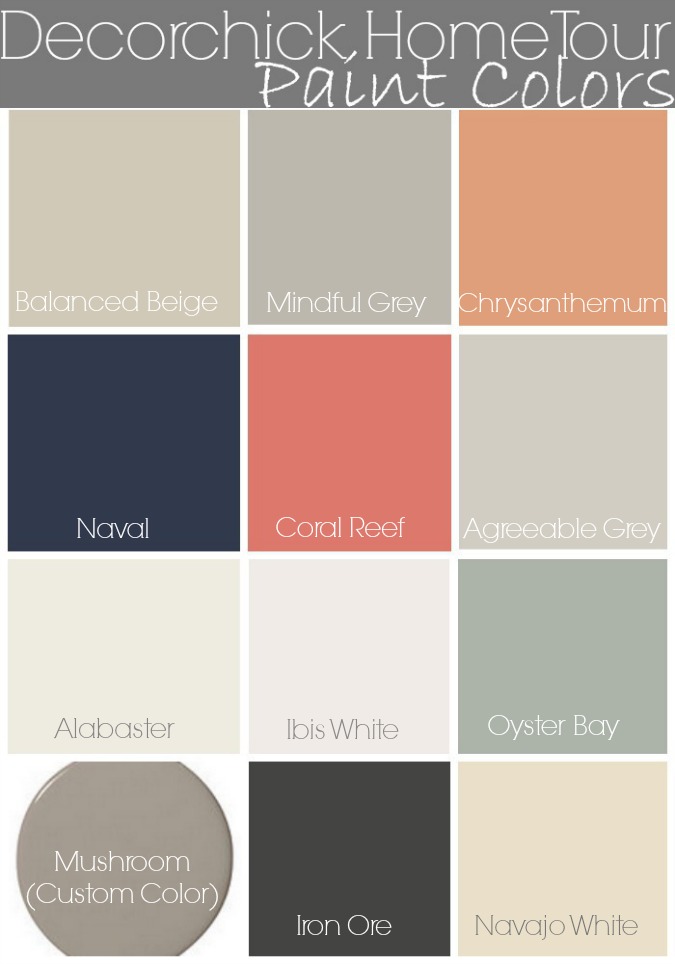 I will continue to update this post as colors change or are added, because we all know I just repaint on a whim, so be sure and save this for the future. I really like seeing all of the colors in one graphic. It's neutral, but not too neutral, and still has plenty of color. I think it's a good balance, but what do I know. ;)
And if you click on those hyperlinks above or below the photos in my post, that will take you to the full posts where you can see all of the details about that particular room/project etc.
xxoo,
Decorchick!