Hi friends happy Monday! I've got the best project for you today. And it would make a perfect gift. At least I would like to receive it anyway. :) I am participating in Lindsay from Makely Home's Knocktoberfest party this week, so I decided to knock off a chalkboard cutting board from World Market. And if you are visiting from Infarrantly Creative, I'm so glad you stopped by!
Now say hello to this new cutie living in our kitchen.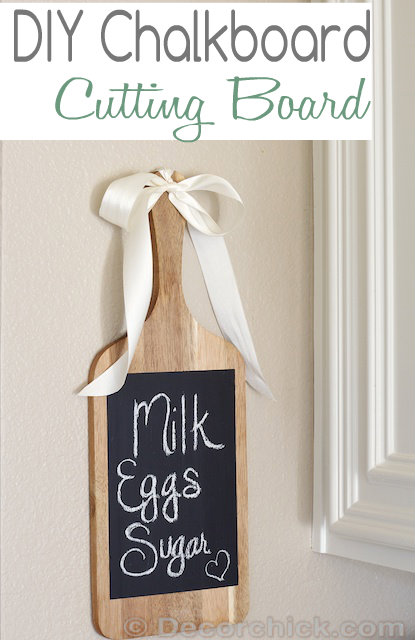 So cute right?
Here is World Market's version.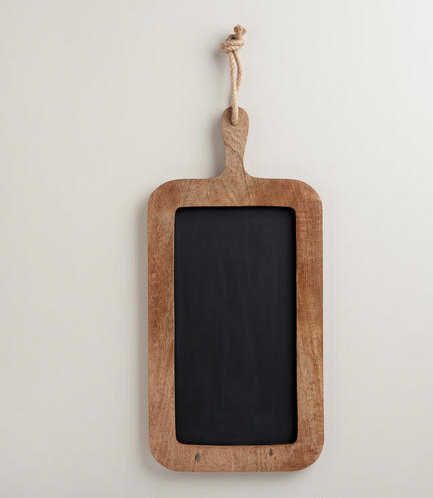 Pretty dang close don't you think? I like the rope on theirs, but I'm more of a ribbon gal so I tied a bow on mine. :) Plus, I had my dad drill the hole for me in the handle because he had a bigger drill bit than me, but he couldn't find it so I got a smaller hole and therefore was forced to use the ribbon anyway. :)
I already had the cutting board back from when I did our white kitchen makeover, so I just used that one and taped it off and painted chalkboard paint on it. It really was as simple as that. And I just eyeballed everything (like always).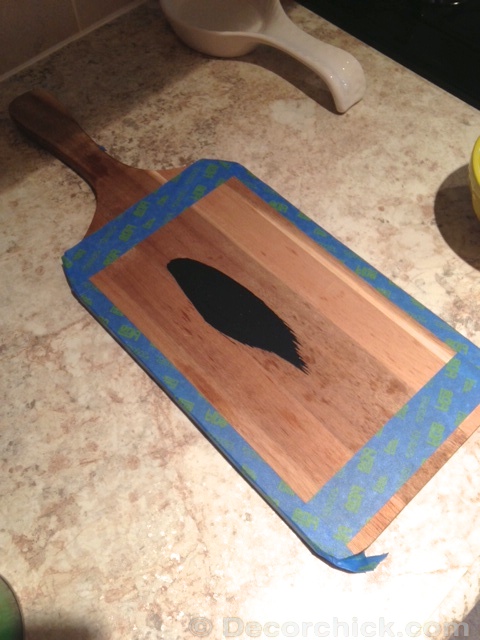 I painted 2 coats of the chalkboard paint. And since this won't be used regularly as a chalkboard and more for just decoration, I didn't rub it with the chalk like you're supposed to do a few days later, and I just wrote directly on it.
Here are a few more shots of how it looks in the kitchen now.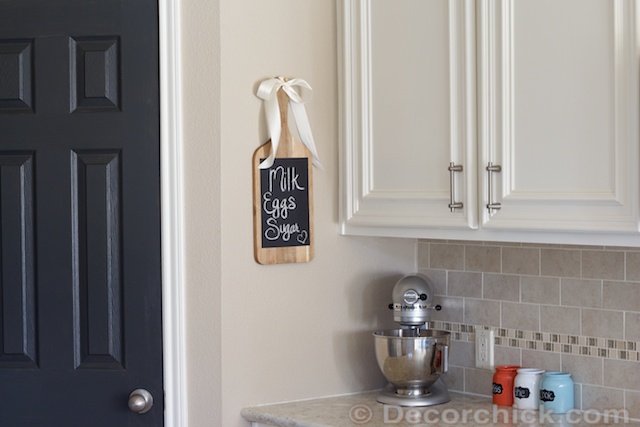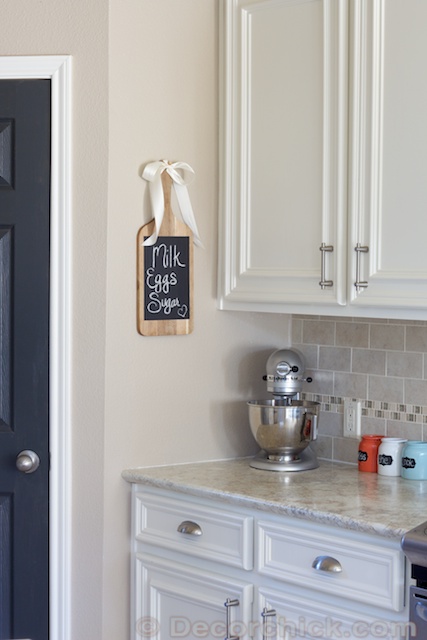 I just love it with the charcoal painted pantry door, and I feel like it really completes this area in the kitchen! I never thought to hang anything in that spot, but I think it works well since that's where I usually do all my prep work. For all of the details in our kitchen, please see the white kitchen makeover post as you'll be able to find anything there. :)
So what do you think? Would you like to receive a chalkboard cutting board as a gift?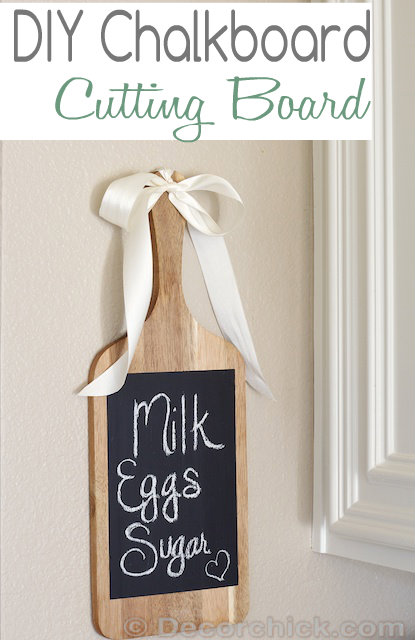 You can find cheap cutting boards all over goodwill and thrift stores too so it makes for a very affordable project.
This week blogland will be hopping with knock-off projects so be on the lookout for those! Be sure and stop by Wendy's place at The Shabby Nest to see her fabulous knock-off project today.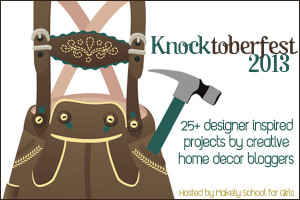 I love chalkboards don't you? And again, this one was free. Use what you already have when you can!
xxoo,
Decorchick!