Hi guys! I've missed you all, but have thoroughly enjoyed my Christmas break and holiday. When I was getting this post ready and going through all of 2013's blog posts/projects, man, it was a good year! We accomplished quite a LOT I think. Ask me how and I can't tell you that, but all I know is that we did it. :)
Here are my top 13 projects and posts from 2013, and reader favorites. And besides getting some room makeovers done and other projects, 2013 was kind of the year to makeover myself as well.
After having Ellie, my 2nd daughter, I packed on the pounds. 75 to be exact.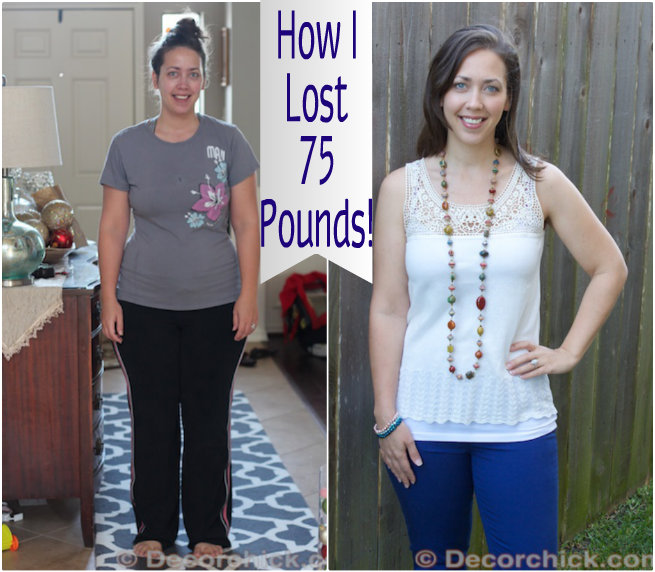 I need to write another update and will soon, but I lost them all healthily, and have since lost more. So I think I've lost a total of about 85 pounds or so.
So after losing all of the weight, it was time to makeover something else that has made me insecure for most of my adulthood. My teeth.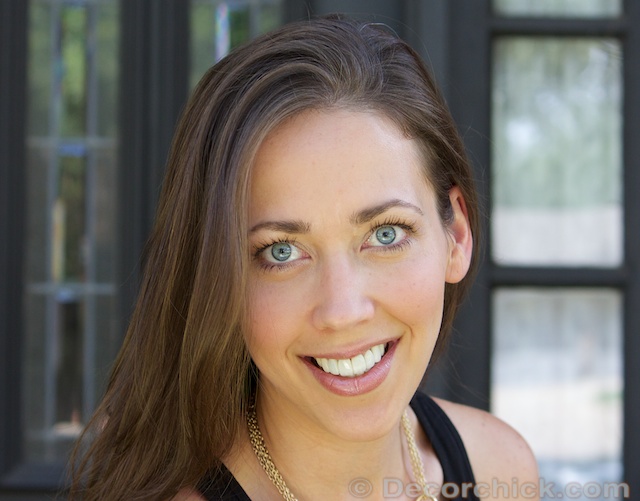 We saved up a while to get this done, and it was by far the best thing I've ever done and I'm so grateful for new teeth! (and you can see the before with my "old" teeth in that post too.)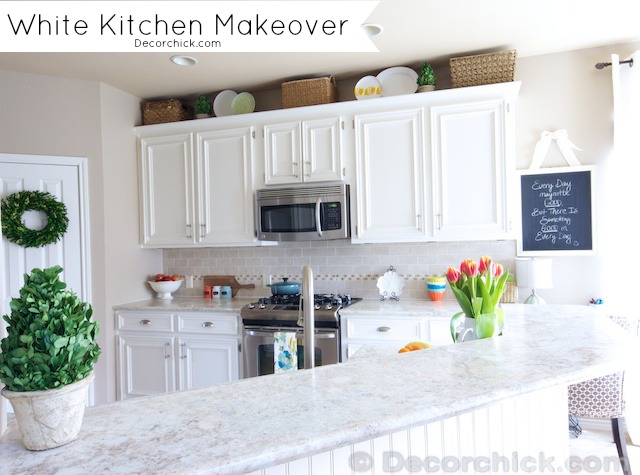 I can't believe it but we finally have a white kitchen! And I am still very in love with it 1 year later. I will also do a follow up post in 2014 about the painted cabinets and how they have held up.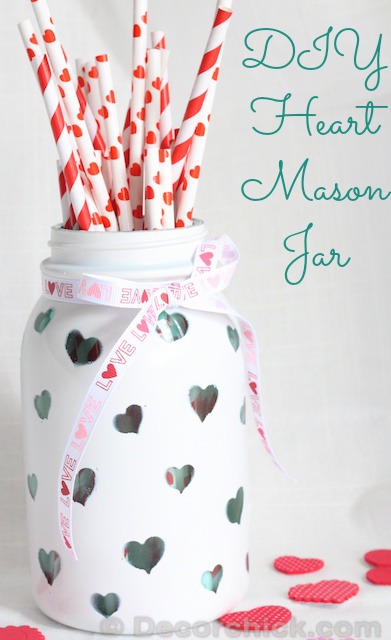 Such a simple Valentine's Day craft!
5. Navy and Coral Bedroom Makeover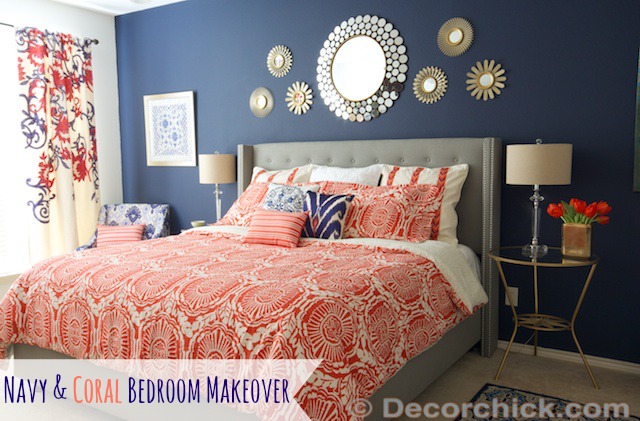 Yes, another master bedroom makeover! Will another one happen in 2014? Well, you'll just have to stay tuned for that.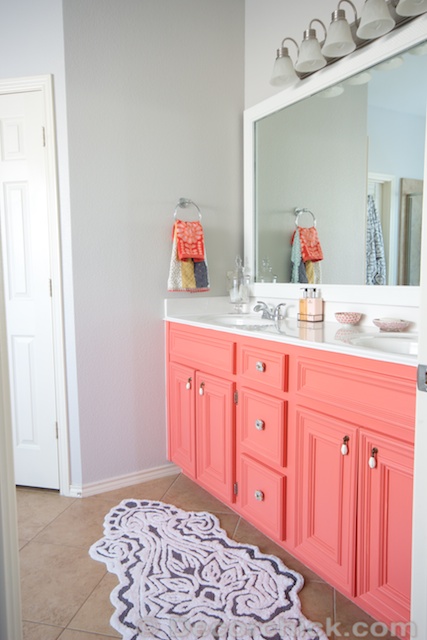 With the coral in our Bedroom, our bathroom needed a little coral love too. :)
7. Our white kitchen was PUBLISHED in a real Better Homes & Gardens magazine!!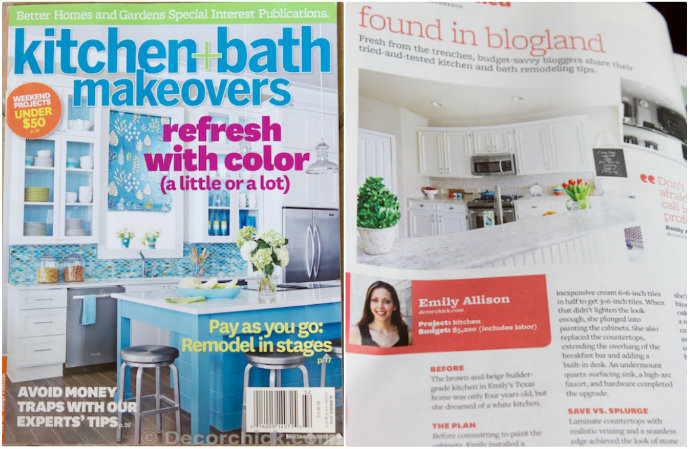 Still can't believe that one.
8. I finally finished baby girl's pink and gold vintage nursery.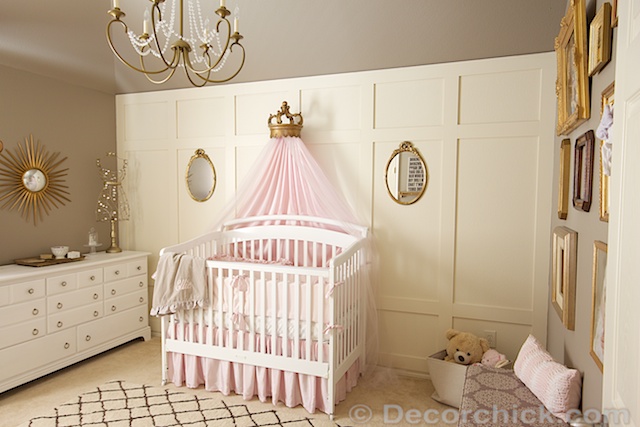 Still love this room so much.
9. I painted a few of our interior doors like the pantry, front door, and back door a dark charcoal and love the results.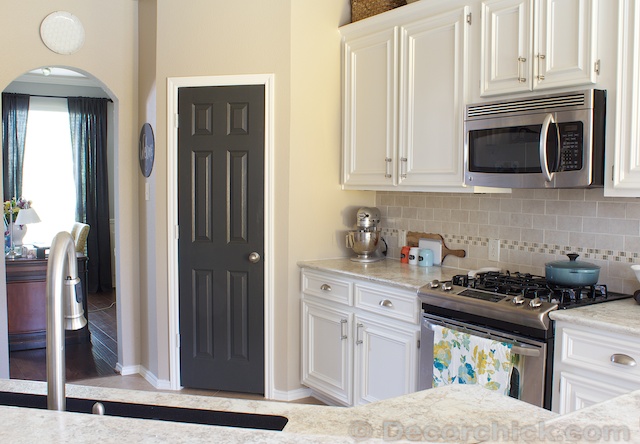 I still have several more to do too.
10. I created a little mudroom under $100!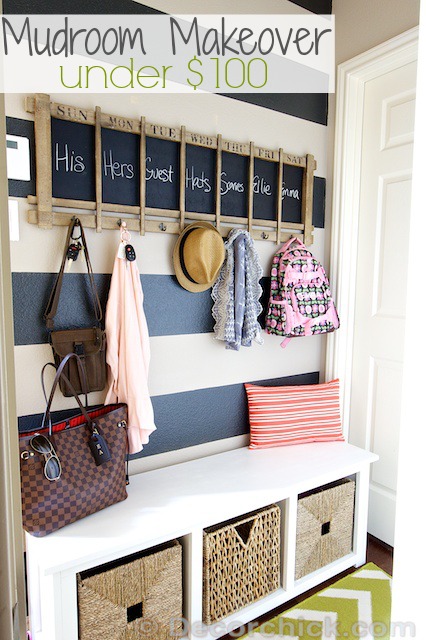 That was once a very un-utilized hallway, and now I don't know how we used to live without it! We use it many times a day.
11. I talked to Genevieve Gorder. On.The.Phone!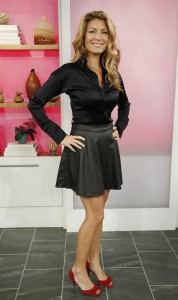 You can read the little interview I did with her. We're BFF's.
12. I added a new seating area in the living room.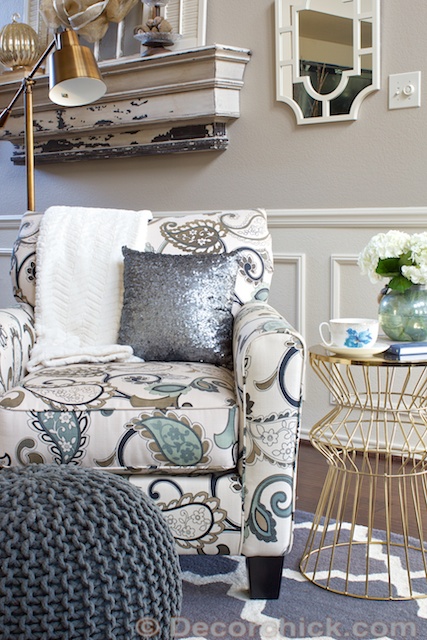 It's so nice having an extra space and chair in the living room now.
13. And the last major project we completed was the garage makeover.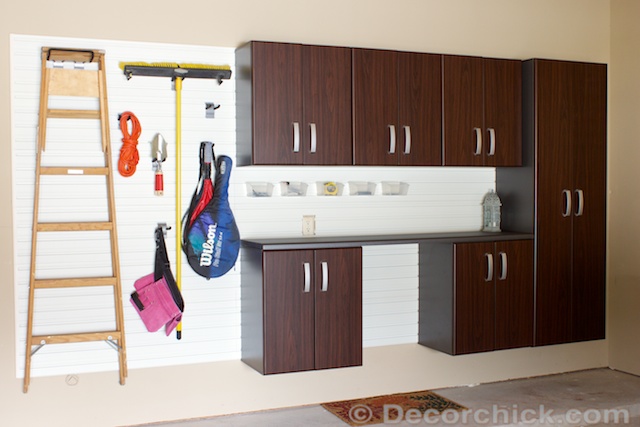 It was a big one. If you haven't seen the before yet, you must go visit that post.
So all in all, it was an awesome year.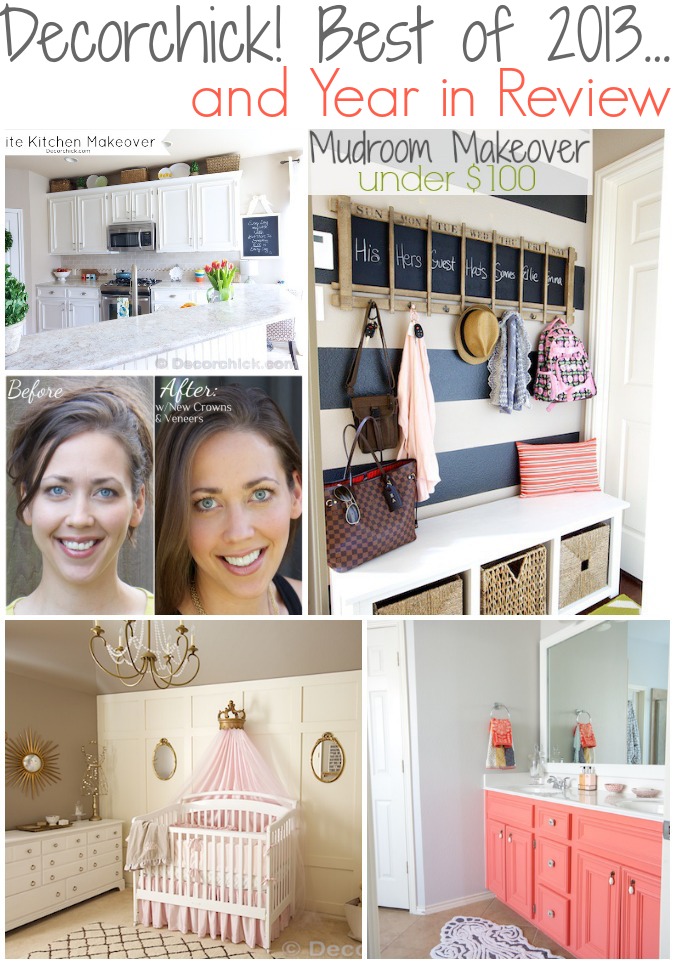 I think that was quite an accomplished year don't you think? I worked with some amazing sponsors and companies, and had opportunities come my way that never in my wildest dreams I thought would happen. I am so so grateful for each and every one.
I'm really looking forward to 2014 with fresh new ideas and new projects. Because don't you worry…there's plenty more to come! Thanks for sticking around here, and if you haven't taken a tour of our home you can do that here, and be sure and visit the project gallery tab too for many more past projects! Sharing this post at Southern Hospitality's Best of DIY party for 2013.
xxoo,
Decorchick!