Hope you all had a good weekend! I actually took my own advice that I gave to my Facebook fans and painted some more interior doors. And I can't believe I haven't done this sooner. Seriously. It was super quick and made a huge impact. So which ones did I do?
Well I painted the inside of our front door…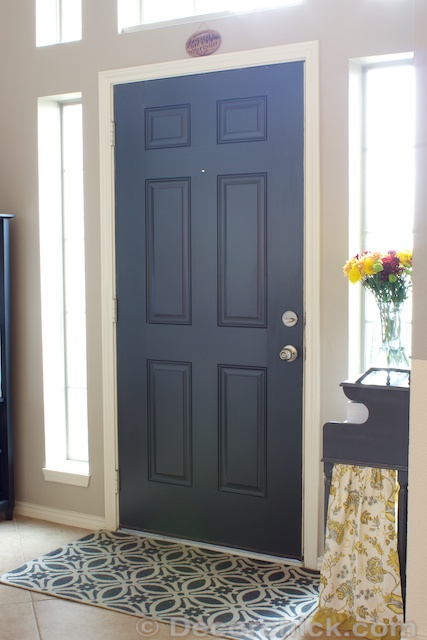 And then I painted our back door.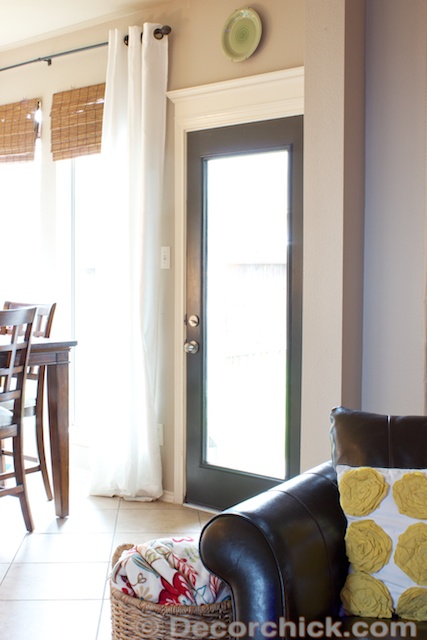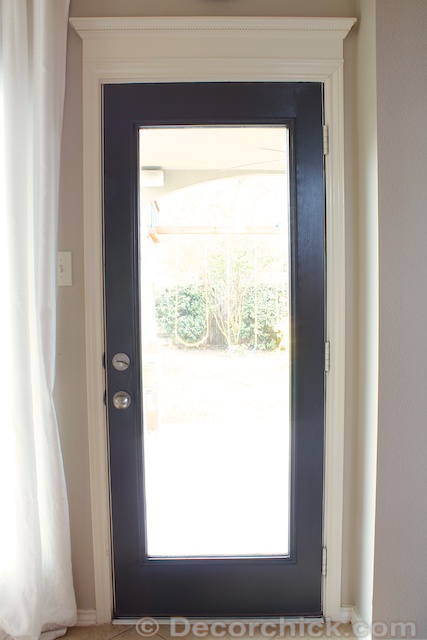 You can find the tutorial for that crown molding door header here. Another favorite DIY project to add a little charm to your doors!
They look like they were meant to be that color all along. Especially the front door.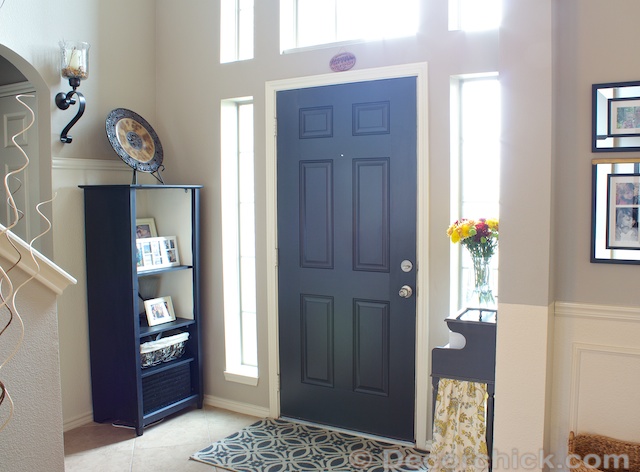 I used a paintbrush for both because those foam rollers seem to just soak up more paint on the roller and the brush is what I had on hand. I used the same dark charcoal grey color as I used on the pantry door (SW Iron Ore), and I like it because it's not as harsh as straight up black, but of course dramatic enough for contrast. I painted about 3 coats on both doors.
And don't freak out, but the first coat will look TERRIBLE.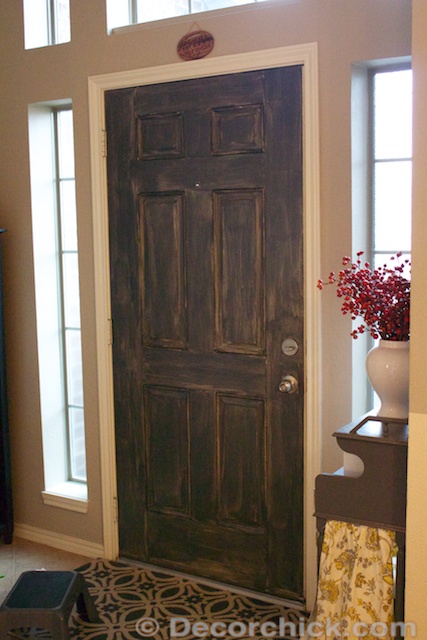 Awful right? The second coat is way better and the 3rd coat is mostly for touch ups and you should have a smooth finish.
Here is a before and after of the front door.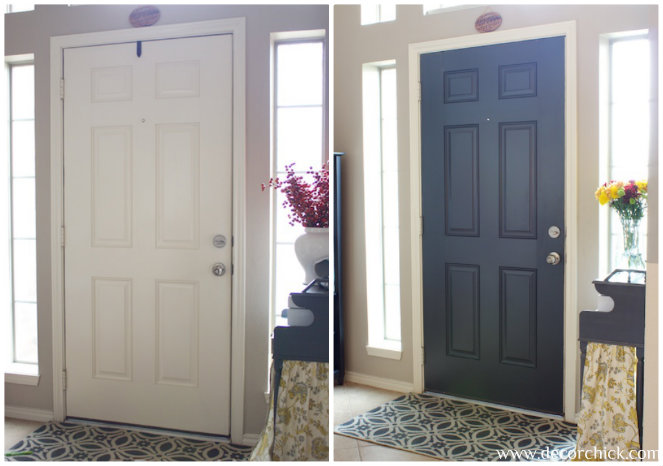 I still have a ton of other doors to do too but I'm off to a good start.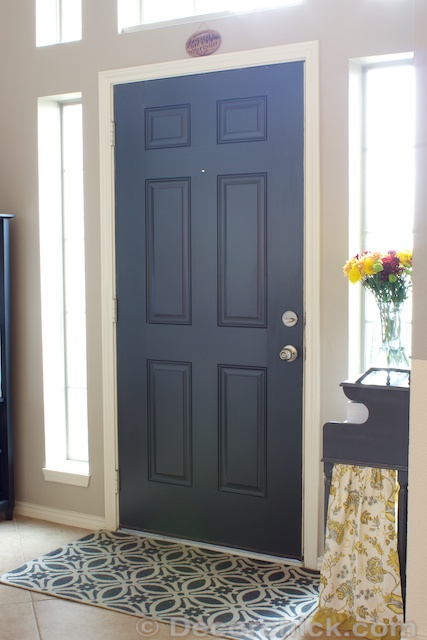 So what do you think? Have you joined the painted interior door bandwagon yet? It gives a richness look to them don't you think? Not rich like $$, just more elegant I suppose. I love the results! And it's basically free!
xxoo,
Decorchick!