Our home office hasn't changed much at all since we converted the dining room almost a year ago (except for the new flooring). And being the crazy person that I am (because a year is entirely too long without changes), I was itching for just a few subtle updates. And now enters our sweet new velvet curtains.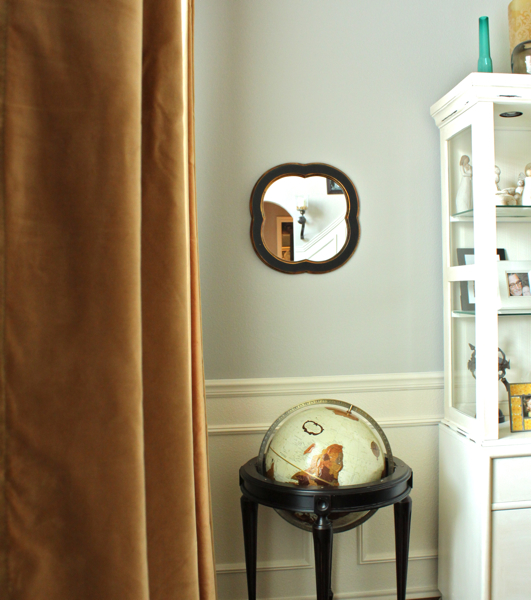 I wanted something rich looking, and I just wasn't getting that feel from our grey Ikea curtains…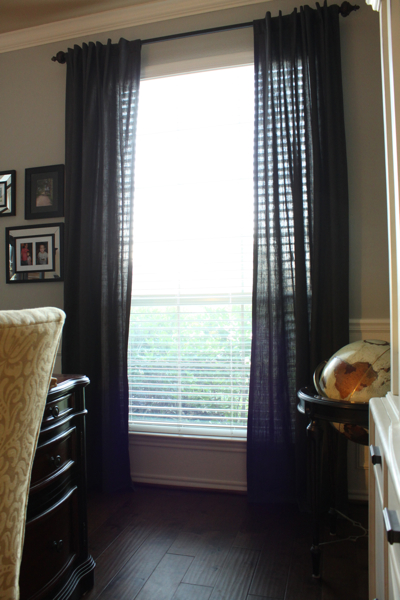 And here are the new, more luxurious velvet curtains.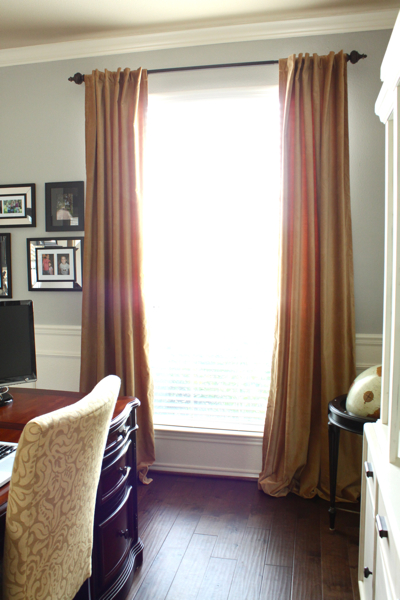 I wanted to continue with the yellow/gold theme we already have going on in here, so I chose the gold color in the curtains and it's so pretty!  During the day it's more mustardy, and we all know how much I love grey and mustard together! :)  But anyway, guess where they are from.  You're never going to guess…..
Curtainworks of course!   They spoil me too much, but I'm very grateful.  These are the Messina Opulent Velvet Lined Wide Width Drapery.  I seriously am in love with them and they feel soooooo good.  They are nice and heavy, and of course lined.  I also love Curtainworks' Grommet Velvet curtains too.  Ooooh la la!
And I'm sure you saw this coming, but with the new curtains looking all pretty, I decided to change up our office decor a little bit and add some pops of aqua/teal because it's such a pretty combo together.  Can you spot the new additions?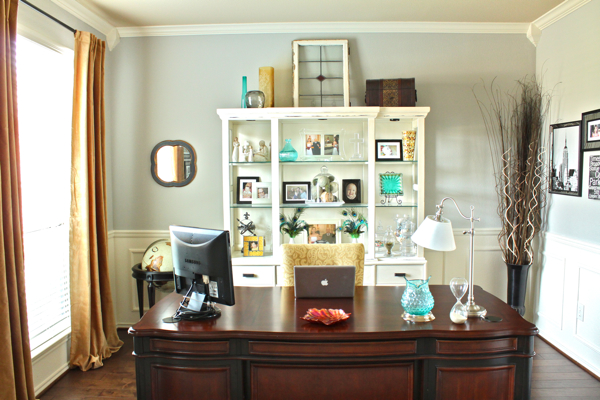 Doesn't the blue look so pretty with the gold curtains and accents?  They really pop in here!  Here are a few close-ups.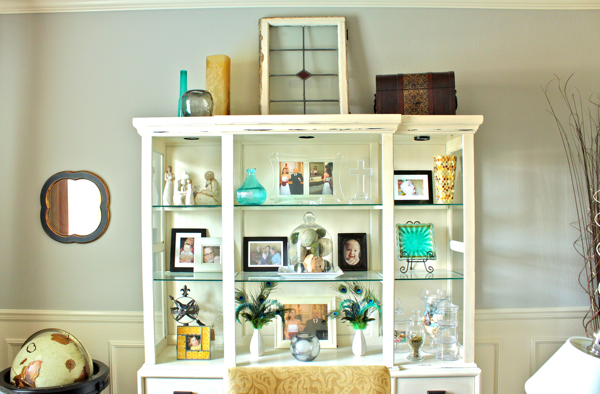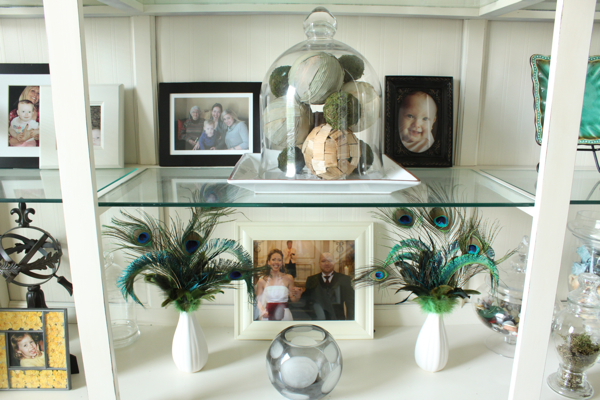 I already had all of the aqua vases, but I did buy a few of the peacock feathers at Pier 1 and just put in my little white Ikea vases. Love the colors!
Oh, and I just had to buy this little guy at Homegoods.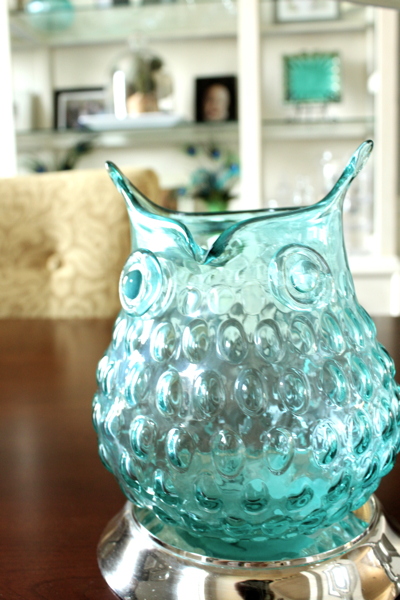 Everybody needs an aqua owl vase right?
And here are some full room shots.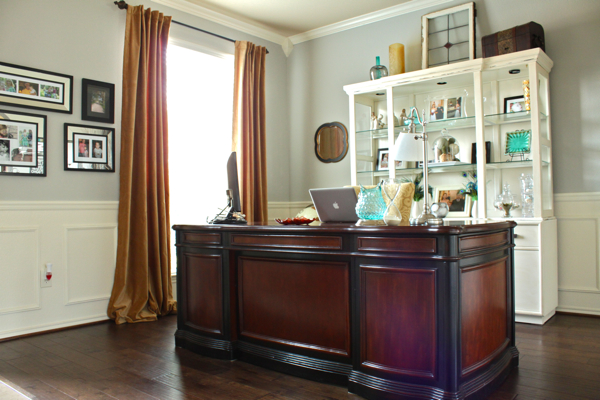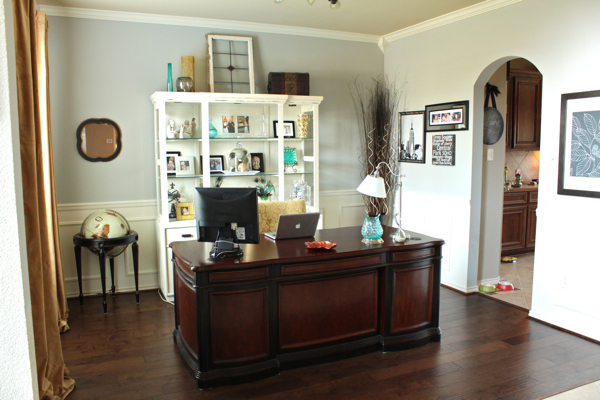 I think the small changes made a big difference, what do you think?
The curtains instantly cozied up the office and gave me the feeling I was craving, and they are perfect for Fall and Winter.  But I can't stress enough that changing out your curtains will make it feel like you have a whole new room, and with little money spent. It feels like that to me at least. :)
P.S…
So what do you think of the new decor and curtains?  Are you a frequent changer-upper too?  It's a sickness I tell ya.
Sharing this post at Tip Junkie and Between Naps on the Porch and Sarah's Show Us Your Home Party.
xxoo,
Decorchick!