Hey everyone, here is a really quick and simple project that anyone can do in just a matter of about 5 or 10 minutes (plus drying time).  I made this pretty aqua vase from a mason jar I already had, and I love how it turned out!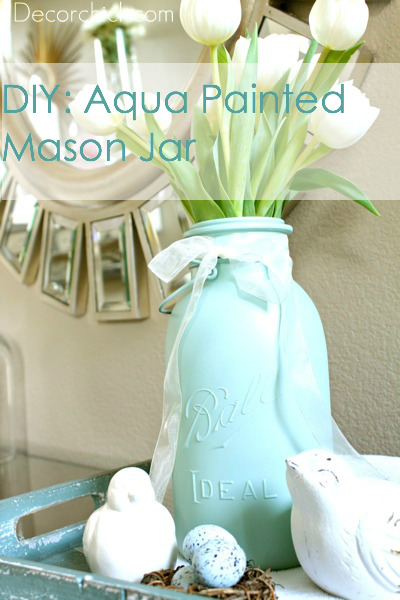 Pin It
It's not your traditional mason jar and that's why I love it. And of course the white tulips make it even prettier. :) I was inspired by The Colorful Living Project's spray painted bottles when I pinned them on Pinterest, and thought they were so pretty.  So I was off to find something similar I could spray paint, and we are nothing short of mason jars around our house, so that's what got blasted with the Krylon can. :) And again, this was so ridiculously easy, and spray paint continues to amaze me. Here is the color I used (Krylon Catalina Mist), and my mason jar with 1 light coat of paint.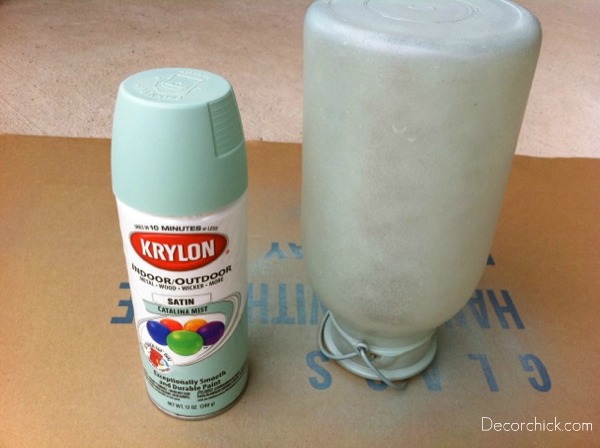 It's such a pretty shade of aqua and it's the same color I used on my old drawer turned candle holder project. After you spray a few coats on you'll get this…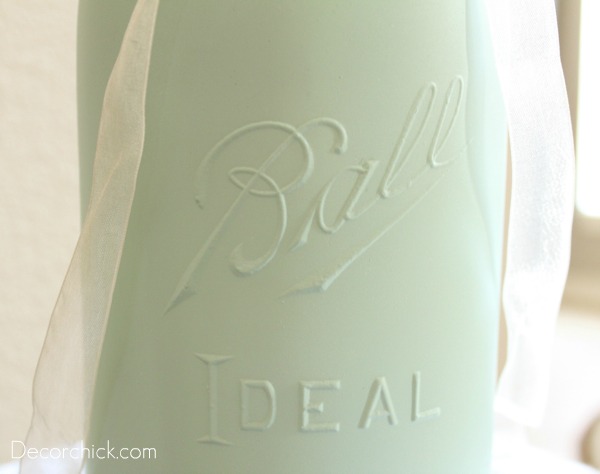 And then this.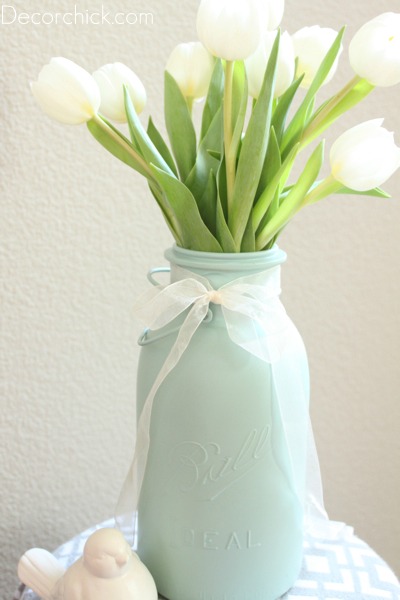 Pin It
So simple and prettier than the clear mason jar. And everyone has to have at least a little something aqua out for spring and summer right? :)
So what have you spray painted lately?  I can't believe I haven't done this sooner!
I'll be linking this project up today at Sherri's, Katie's, Cassie's and Erin's sites for their Pinterest Challenge, the Winter Edition (although this is a total springy project). :)

So if you've actually done a project that you pinned, go on and link it up over there too! Also linking to Weekend Wrap Up Party, Sarahs' Spray Paint Party and Kate's Spring Fling Party.
xxoo,
Decorchick!
__________________________________________________________________
Also find me on Facebook, Twitter, Pinterest, Google+, and RSS.