Remember this drawer I found for a buck at the resale shop?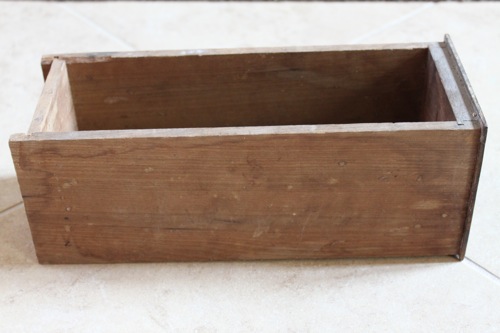 Well, I got to thinking how this would make a great candle holder!
Then my instinct was right, and stumbled upon this lovely color of spray paint…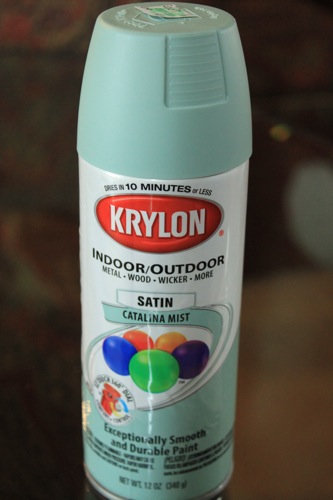 Ohhh Catalina Mist, how I love you!   I saw this shade at Hobby Lobby and knew it would be perfect for my little drawer.  And by the way, this was my first time using Krylon.  Oh my goodness!!  I would totally be a Krylon convert if it came in Heirloom White.  The spray nozzle is amazing, turns all sorts of directions to spray, and doesn't give any finger pain!  I could go on and on, but I'll stop.
So first I primed my drawer.  Then I spray painted it with my new favorite shade.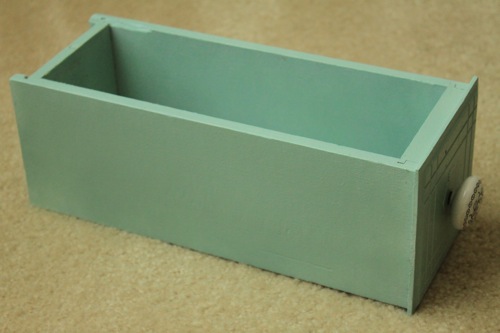 Love that color!!  It's the perfect shade of aqua blue/green.  Then I put on a new knob from Hobby Lobby.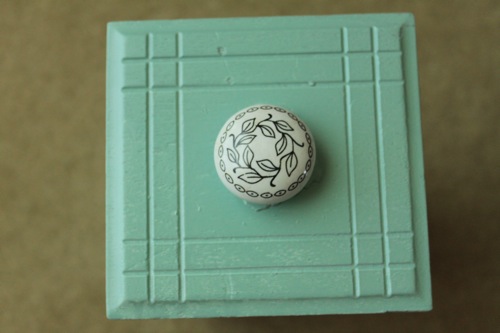 Next I put in some rocks from the dollar store and added my candles.  And now is where it gets really cool.  I busted out my stamp that I recently used on my book makeover and just stamped both sides of the drawer.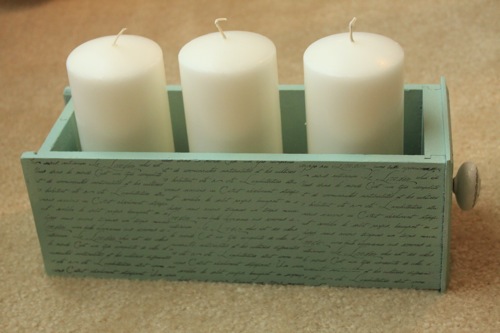 Cool eh?  Now I'll just show you a bunch of pictures because I was having fun taking them.  I put this new candle holder in our master bedroom since the color matched perfectly.  :)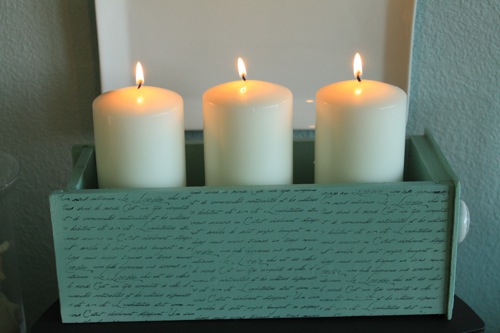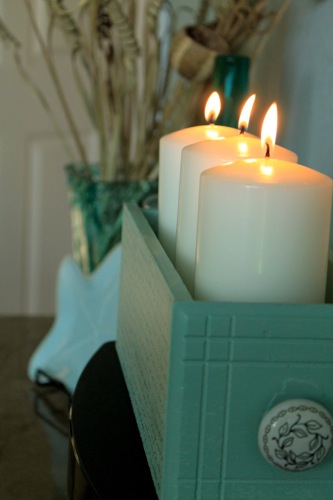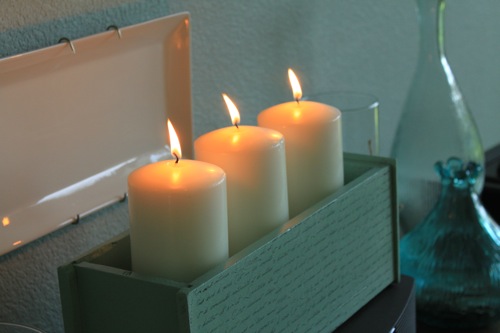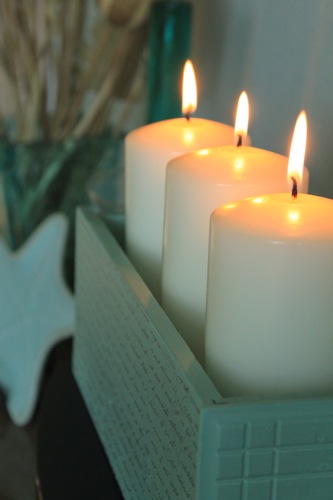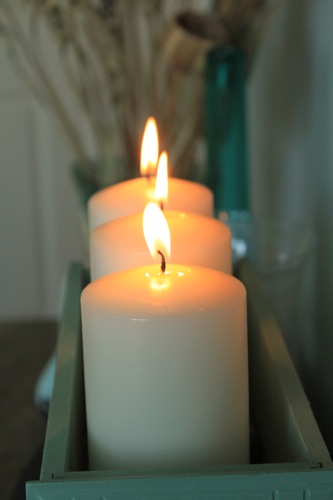 Whew!  Okay, that should be enough. :)
What do you think of my new candle holder?  I like it even better that it was a dollar. :)
*Please click here to see the parties I will be linking to, and you can join the fun too!*
xxoo,
Decorchick!