Woohoo the Christmas mantel is done!! I'm pretty much done decorating the house now for Christmas so that's nice. I was done early this year. Now I just need to finish my shopping! Oh and the weather seriously needs to get cooler. It's like 75 and 80 degrees again! Anywho, let's just get right to the mantel.
Ack it's so bright and red and cheery and it makes me happy. You probably recognize the red rose wreath from last year's Christmas mantel that I bought at Target (because I was on my death bed in the first trimester, remember? Ugh.) so I wanted to use it again and get my money's worth. Haha. The mirror I had from this years's Fall mantel, and those poinsettia balls are also from Target last year.
Okay, so I said this year I was not going to buy any new Christmas decor because I have TONS and bags of brand new stuff out in the garage in bins that I forgot I had. But….then I went to um, Target the other day. It's a curse.  So yes I ended up buying that cable knit star and cable knit tree. And the miniature knit stockings for $3 and $4. I couldn't resist them. They are PRECIOUS. I only put up 4 for the kids.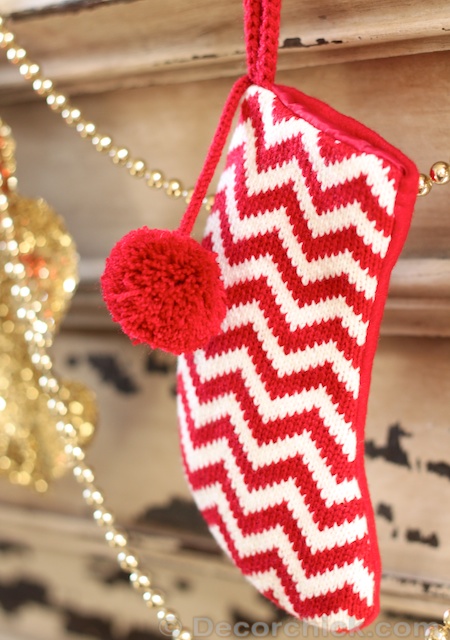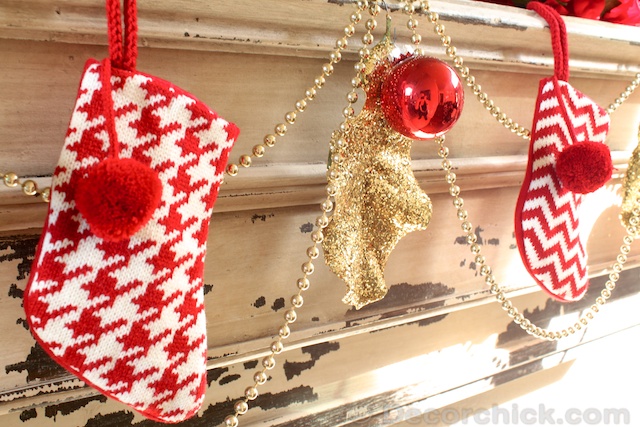 You know you'd buy them too. :)
I kept up the gold bead garland from the Fall mantel and just embellished it more with my easy glitter leaves, and an ornament on top.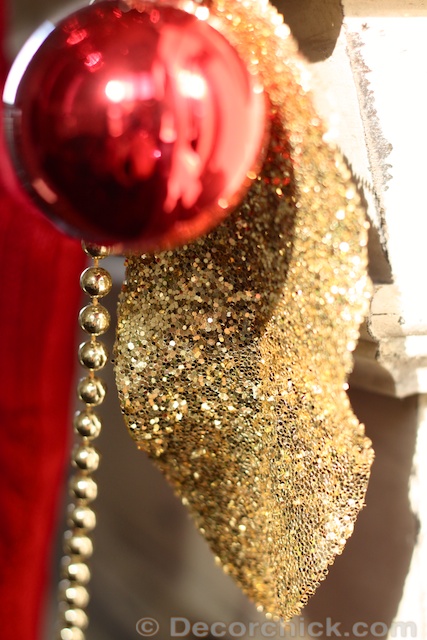 I just filled up two big glass vases that I already had with ornaments. Easy peasy.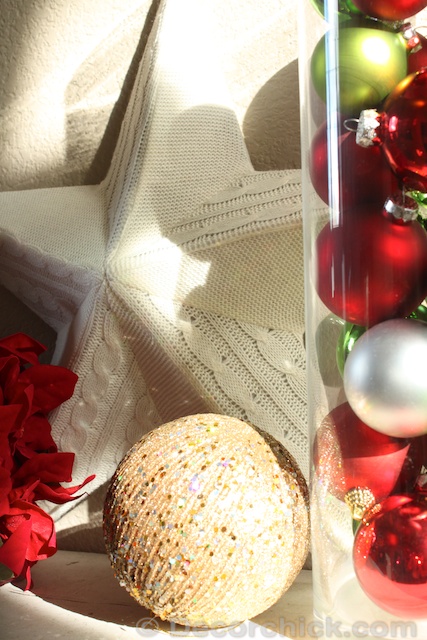 I'll just show you more pics.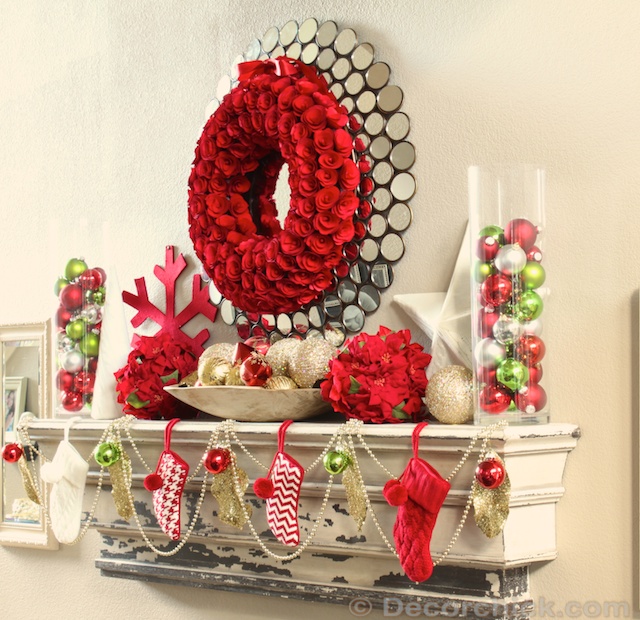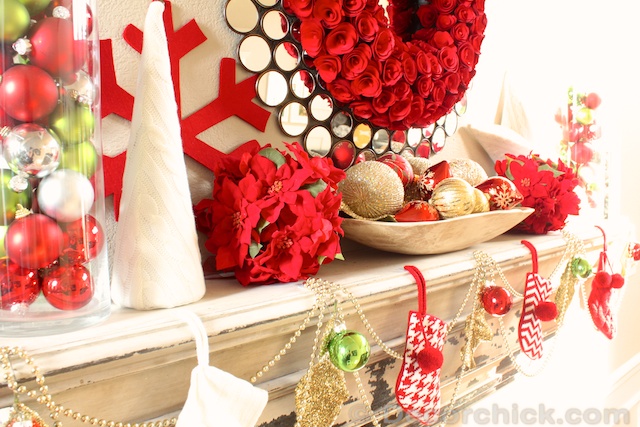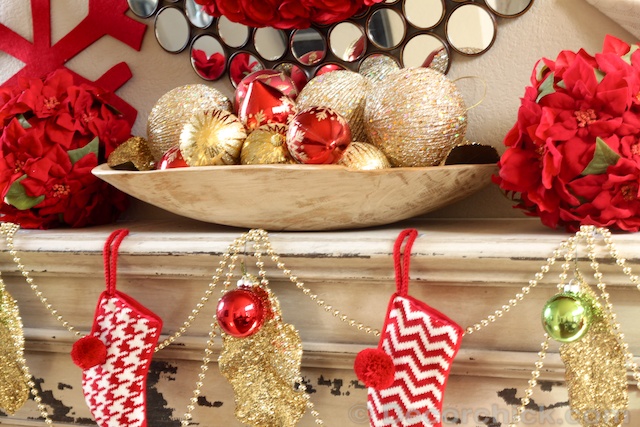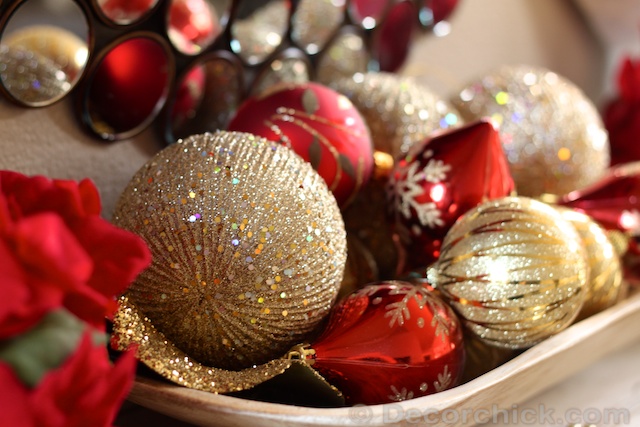 That dough bowl sure comes in handy. Everyone needs a dough bowl for everything other than dough. :)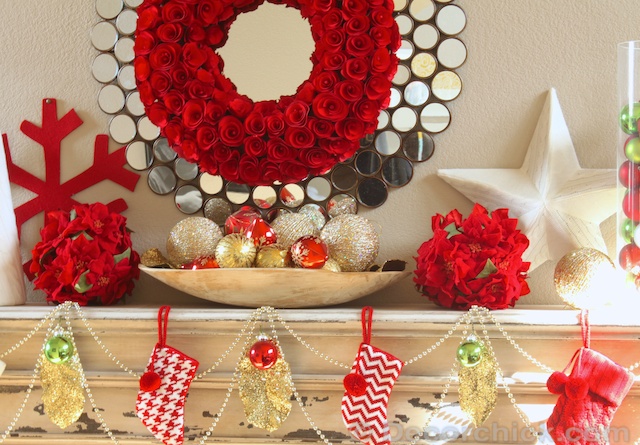 And that's about it! I seriously need about 5 mantels in our house so I can do different looks. I love so many different types and themes. :)
And for anyone wondering about how I hung up the red wreath over the mirror, I just used ribbon and attached it through one of the mirrored holes so it's very secure. I tried hot glue at first, and that was a fail.
So what do you think? Have you decorated your mantel or home yet for Christmas? I have more to show you soon! :) I'll be sharing this post at The Lettered Cottage's mantel party on Tuesday.
Also, don't forget my Joss & Main Curated Holiday Gift Guide is live now, only until Wednesday, so be sure and check it out and buy some goodies! :)
ALSO, enter the Pick My Own Prize HUGE giveaway we have going on now to win ipads, cash and other awesomeness!
xxoo,
Decorchick!
Let's Connect!