Hope you all have had a wonderful week so far! I feel like I've been going ninety to nothing, getting bits and pieces accomplished but not a full and complete task, know what I mean? Anywho, I did manage to make a very easy Christmas craft this week and I love how it came out.  It was basically free too which was a bonus.  So here are my easy DIY glitter leaves:
So pretty right? Anything with glitter is pretty. But wow, it's messy.  I'm not going to lie.  I wish I could say you won't have glitter all over the place, but yea, you will.  It's the price we have to pay for beauty. :)
First I went in our backyard and cut off some magnolia leaves from our tree.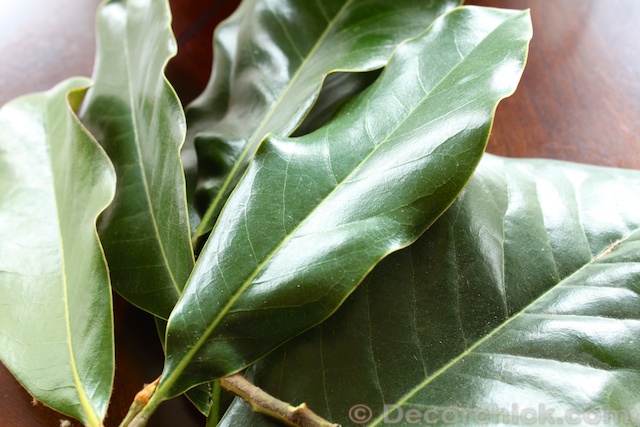 Then I painted on some Modge Podge.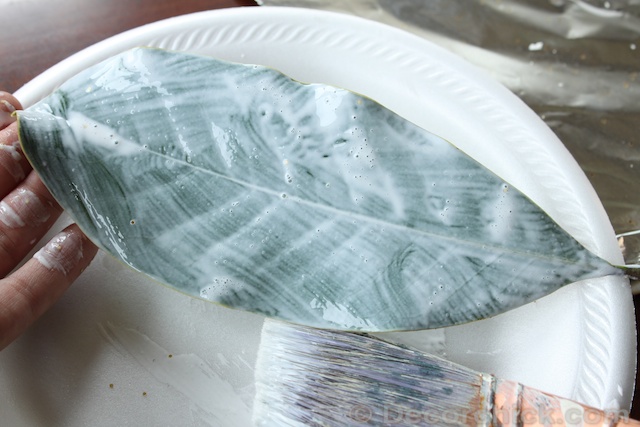 You can do this front and back, or just 1 side. I only did the front side.
Then I dipped in a plate of glitter.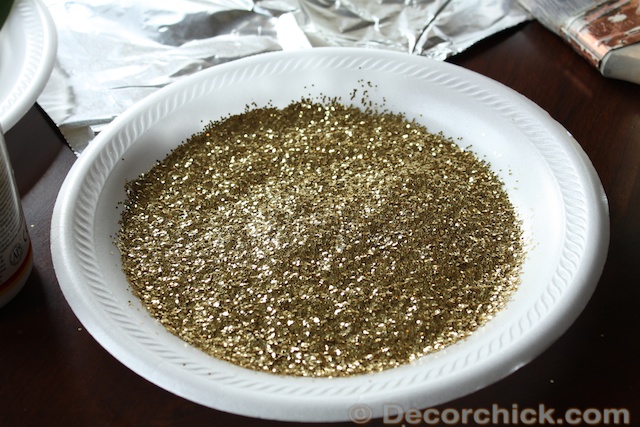 And then they will look like this.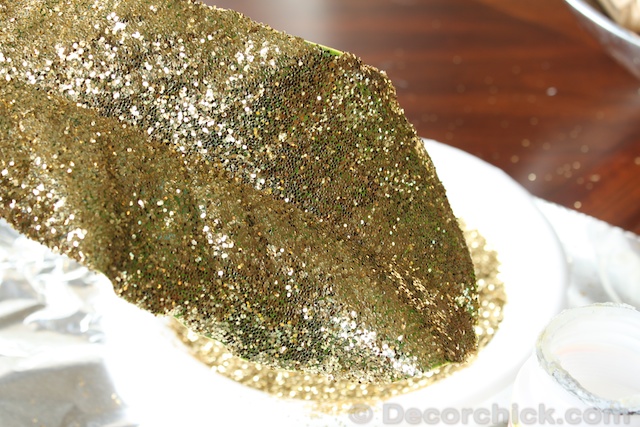 I did several leaves and laid them out on foil to dry.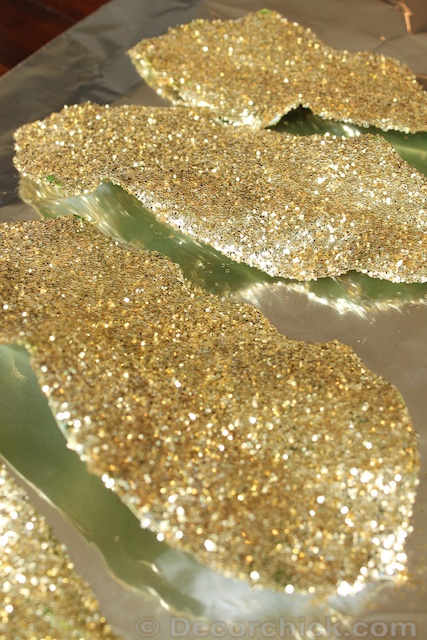 So after you have all of your leaves you can do whatever you want with them! I am using some on the mantel which I'll show you next week, but you can also make a pretty centerpiece like this.
I just used my dough bowl, put the leaves in and then threw some ornaments on top. So pretty!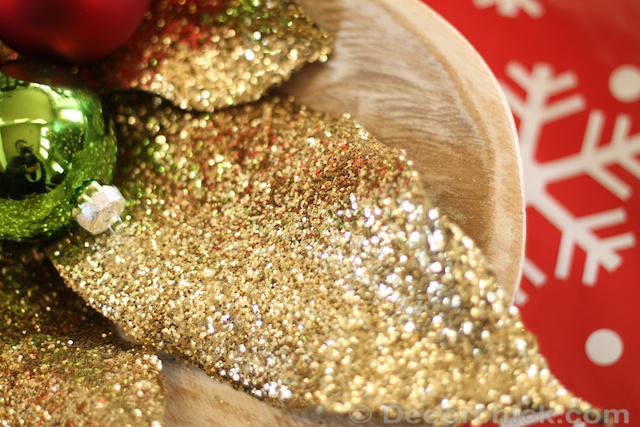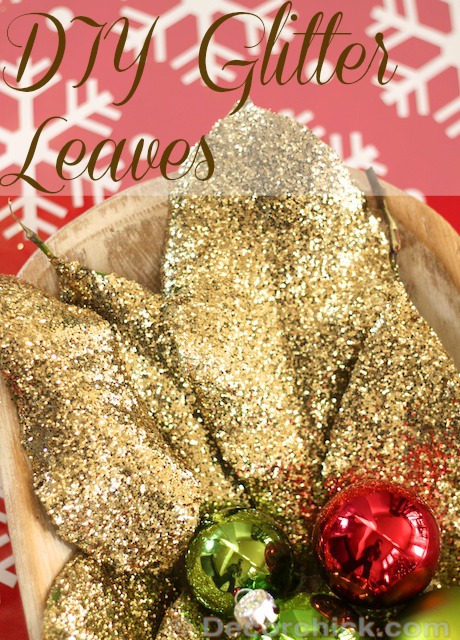 Everyone needs some bling bling Christmas leaves right? :)
Oh, and another great idea, just take an ornament hook, poke it through the leaf and hang on your tree for some beautiful hand-made ornaments. I think I might do that myself.
Have you glitterfied anything yet this season? I always say each year I won't use glitter, and each year I still do.  It's just inevitable it will be everywhere around the house.
Oh, and don't forget to enter the All I Want for Christmas HUGE giveaway Part TWO that's still going on for a chance to win lots of goodies like ipads, Cash, and more!
Sharing this post at Kate's Christmas Craft partay.

xxoo,
Decorchick!
Let's Connect!