Well Christmas is just a week away I cannot believe it. Even though Christmas comes at the exact same time each year, it sure manages to sneak up on me. Luckily I am done shopping though so that's a relief! Today I am going to take you on a little tour of the Christmas casa so come on in. :)
You enter in through our Christmas front porch!
Once you walk in you'll likely be greeted by this cutie.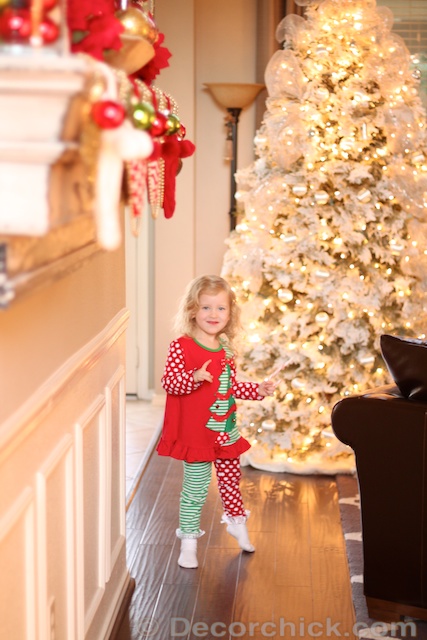 And then cutie #2 will likely be on the floor somewhere having a hay day rolling around all over the place.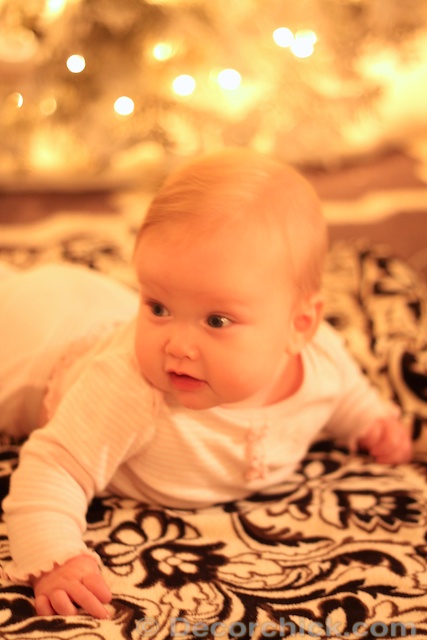 Back to the entry way…
That's what you see when you walk in, and here is our entry table (read the story about our entry table here. It is a love story).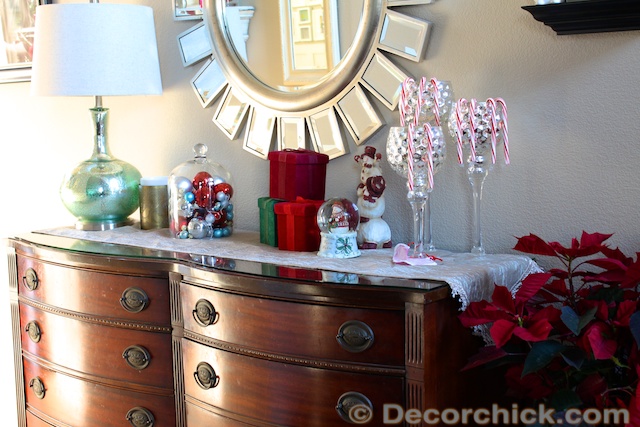 I didn't do a ton here, just threw up what I already had. Filled a cloche with some ornaments, pulled out my snowmen, stacked up some dollar store gift boxes and called it a day. Oh, and threw up some candy canes for easy reach on the way out the door. :) And Emma must have thrown a piece of her doll's clothes up there because I totally did not see that when I was taking pictures. Little booger.
On the other wall we have our mantel decorated for Christmas.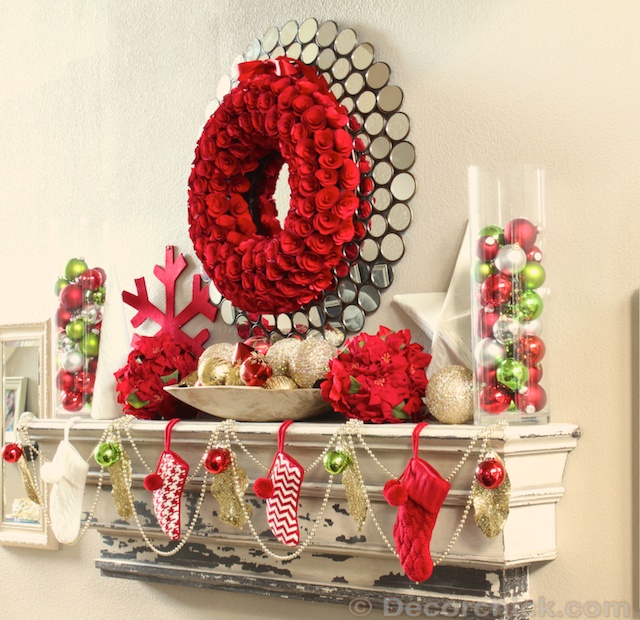 Let's not forget the flocked tree. Here it is in the day without any lights…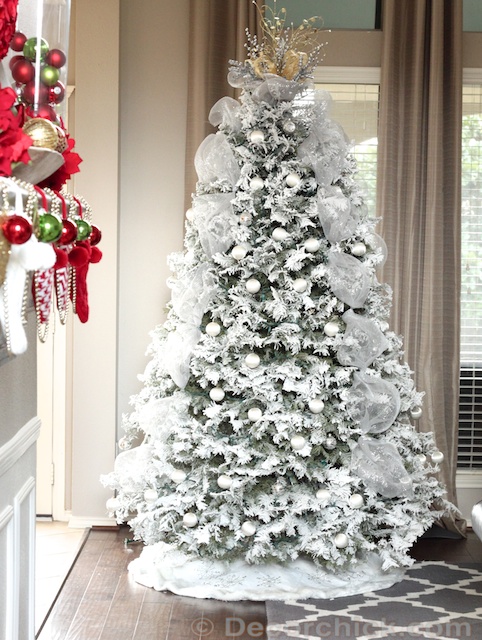 And at night.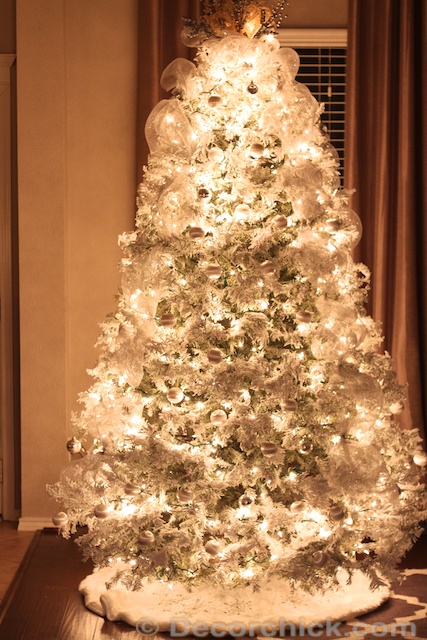 Still my favorite tree. :)
OH, we did set up the Christmas village this year again on top of the entertainment center. My husband and Emma did it together.
And it was all nice and perfectly set up for a few days, but I guess Emma thought her dolls should visit the village and the cars should crash into things.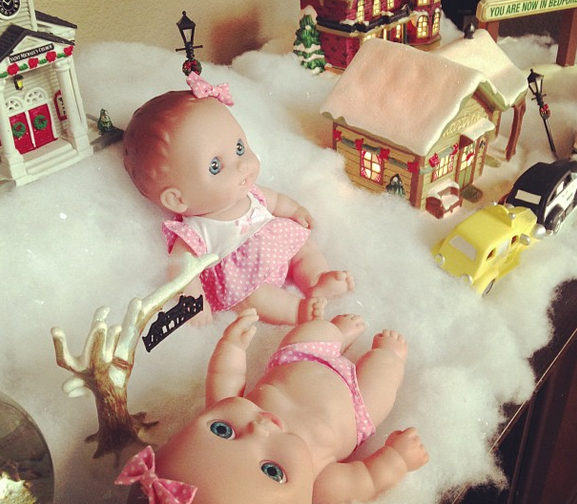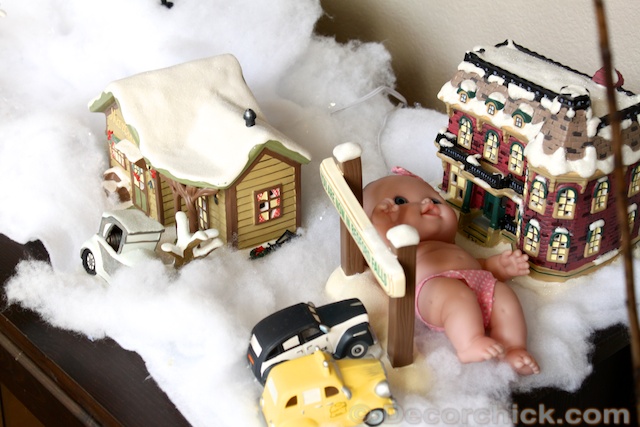 I haven't even bothered fixing it. The snow and the little trinkets are just too tempting to her. You never know what you're going to find. :)
And that's what it's like around our home for Christmas! I didn't go crazy with the decorations this year because the house starts to feel too cluttery for me and I get twitchy. :) Sharing this post at Nester's Tour of Homes Party.

*PS- I already had this post written and scheduled for today but I wanted to add this in regarding the shootings: I know many homes this year are not full of joy, but full of broken hearts from the tragic shootings at Sandy Hook Elementary on Friday.  Words cannot begin to express how my heart aches and seeing those little sweet children's faces all over the internet knowing that they will not be coming home.  Their lives were taken far too early and I am grieving with you, and also praying with you.  May God give you supernatural peace during this devastating time.*
xxoo,
Decorchick!
Let's Connect!