Happy Monday everyone I hope you had a great weekend! I'm so excited to reveal our Fall Mantel today! I'm calling it my goldy-glam mantel because of all the sparkly gold. There's just something about gold (real or fake) that makes everything feel fancier right? Anywho, here she is all glammified.
I love the new mirror I got from Kirkland's because it's substantial in size, and looking back I think I've been using mirrors that were too small above the mantel! By the way, this is my "fake" mantel if you are new here to my site. :) Then flanked the ends with 2 large vases and some red berry filler and I love the size of those too.
I bought those 2 owls at Homegoods and they were originally dark brown, so I just spray painted them with a metallic gold spray paint.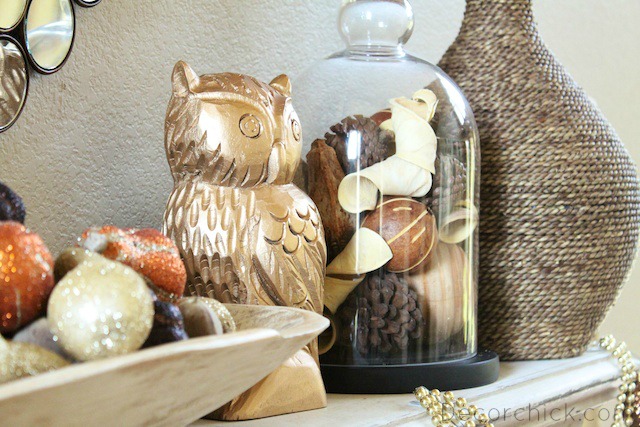 And next to the owls I just put some vase filler in my 2 large cloches I already had. So simple! And yes, you'll notice I went for symmetry again on this mantel. I just can't help it. Me and symmetry are like two peas in a pod. We just get along well. :)
I have to give big props to my husband for hanging up my garland for me. Yes, I said my husband.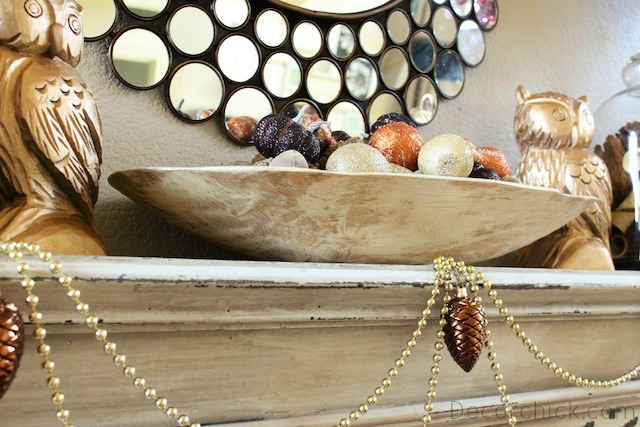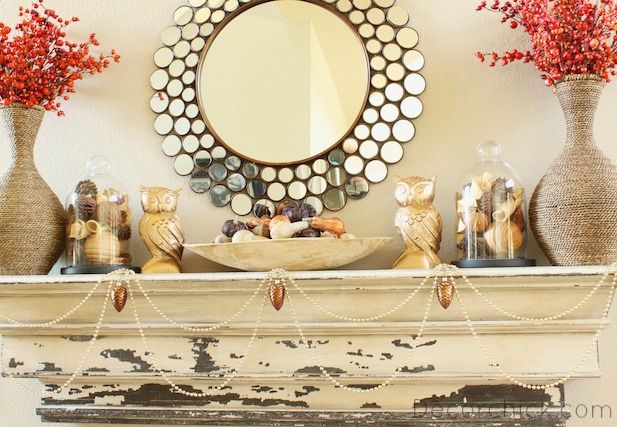 It's like ummm, perfect, and that's why I had him do it. :) My garland is just the $2.99 strand from Hobby Lobby in the Christmas section. Then I found some pretty copper pinecone ornaments to hang in between. I love how it came out because it's just like what I had envisioned in my head!
He hung everything up with the tiny command hooks and picture wire.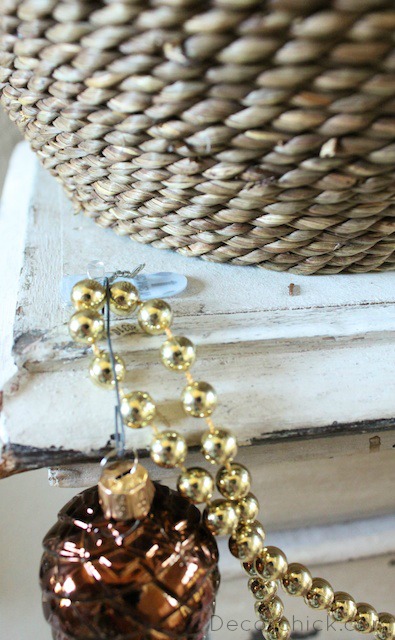 The ornaments are hanging just on their regular ornament hooks.
I took my dough bowl and filled it up with glittery pumpkins and gourds and my giant antique acorns that I got last year.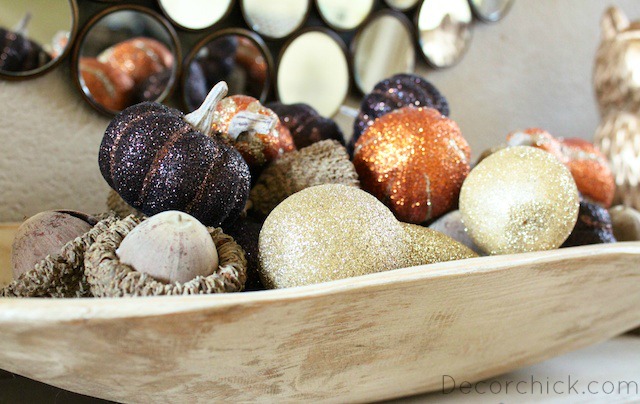 And here are a few more full shots for ya.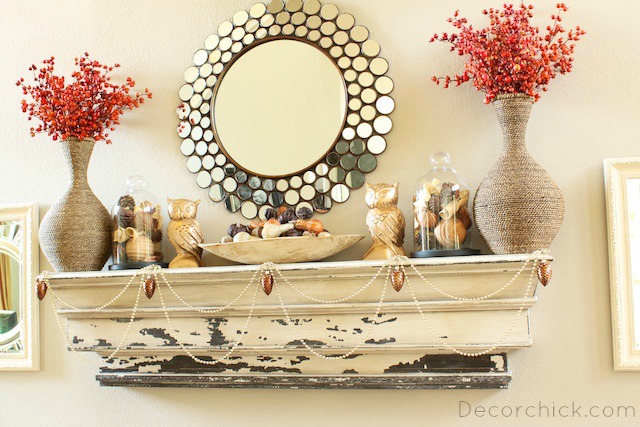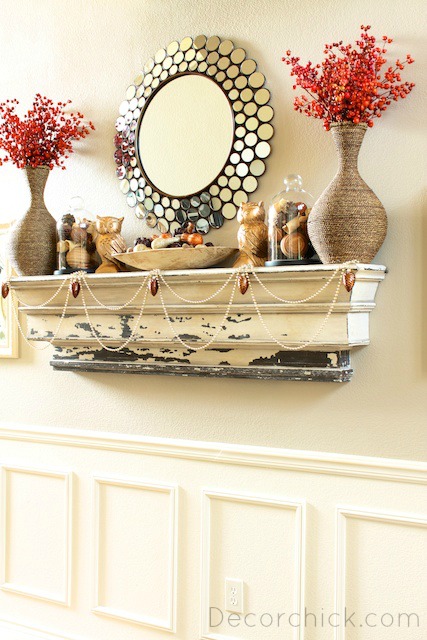 So what do you think? Are you loving gold this year too?  I always love white/silver at Christmas time, but I'm thinking a gold tree would be pretty awesome. We'll see what happens with that! :) In the meantime though, I'm loving the more traditional Fall colors on our mantel this year.  And while I don't have tons of orange or pumpkins on the mantel, it doesn't mean it's not seasonally appropriate. I think it screams Fall in a more elegant way than I normally do! And see, I told you I love several different looks. :)
Also, If you want to check out my other Fall Mantels you can view them in this post. Linking this post up to Kate's Fall Mantel Party.
xxoo,
Decorchick!
________________________________________________________________________
Also find me on Facebook, Twitter, Pinterest, Google+, RSS and Instagram