Well, sadly, I need to start looking for a new rug for the living room.  It breaks my heart actually because I LOVE the look of this rug, but it is still shedding!!!  It's been over a year people.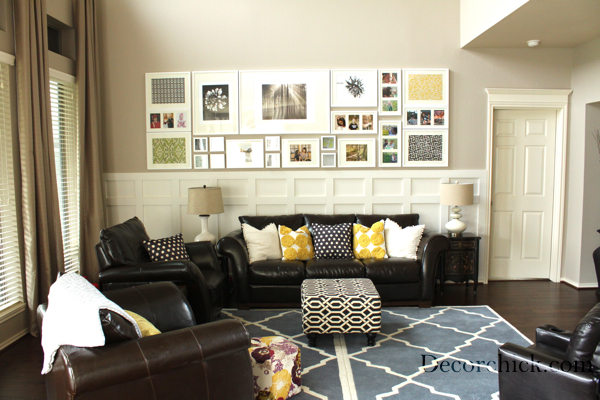 Yes, those beautiful rugs! They really make the room I think.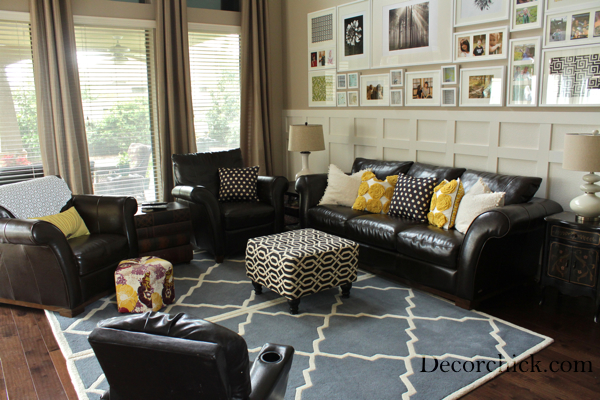 And if you're new here you can read about the rugs in this post and this post, and yes, I bought 2 of the same rug and put them together to make 1 big area rug.  No limits y'all.
But unfortunately, little fibers get everywhere on the wood floors and makes the floor look dirty when it's not, so these rugs would best work on carpet where you can't see them. :)  Also, after the kids romp around on it for a day or so, little fuzz balls form on the rugs and it's just annoying.  I just can't believe it is STILL shedding after all this time.  Really makes me want to cry because they look so pretty in here.
So now I'm in the market for just a synthetic rug…not a wool rug like these are because they are just going to shed like mad.  But I want it to be soft and cushiony.
Now what's your favorite place to shop for rugs that don't cost a fortune?  These were from Overstock, but I need some different resources.  Anyone have good luck with RugsUSA.com?  Let me know then we can go rug shopping together!  Online of course. :)
xxoo,
Decorchick!