I have 2 life-changing things to say today.  That may be stretching it a bit, but that's ok.
A few of you have let me know the rugs in our living room are now available in an 8×10 size at Overstock!  So if you were wanting the 5×8's like we have which are still sold out, the 8×10 is available as of now.  Here's the link for it.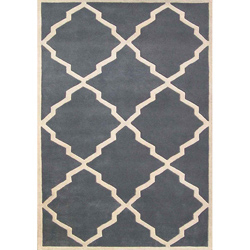 2.  When I talked about the shedding of this rug in this post, I am happy to report that the shedding is getting better. Now I can skip a day without vacuuming it. Haha.  No but seriously, it's even getting softer too, so I think all will be right in the world now.
So that is the life changing news of the day.  Will you all sleep better tonight now? :)