Hey everyone thanks so much for your insight the other day about our living room rugs and Rugs USA.  I've been checking them out and found quite a few that I really like!  Wanna see?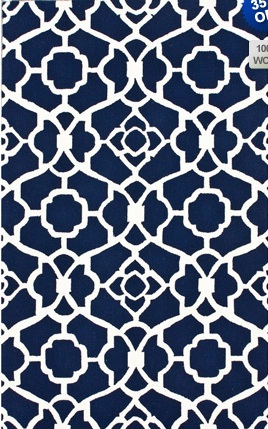 For some reason I just really love this navy rug.  But I think it might be too dark for our living room?  And not sure how it would go with our black and white ottoman.  But I looooooove it.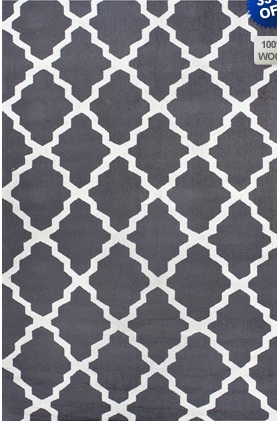 I like this one a lot too and it's pretty similar to what we already have.  It also comes in lots of different colors.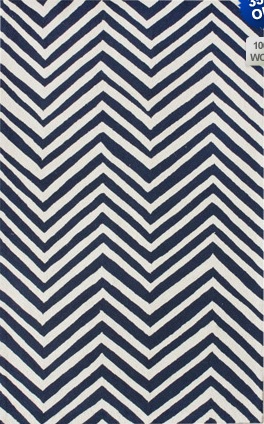 They have lots of chevron rugs available, and I like how this one doesn't have perfect stripes.  I know chevron will die soon, but I wouldn't buy something in this pattern to be trendy. I buy because I like. And this one I like!  And this one seems a little more on the herringbone-ish side anyway. :)
Those are the first 3 options, and the only bad thing about them is that they are ALL wool!  I said I was going to get away from wool because of the shedding. But they are just so pretty I can't help it.
Here's the last option, and this is the only synthetic one I've found so far.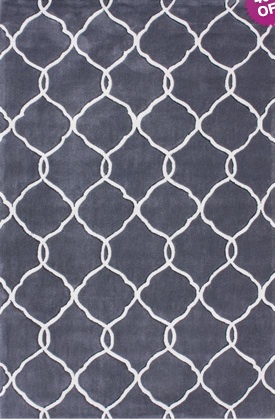 I like this one a lot too!  And all of the rugs I listed have really good coupons out too.
It's pretty obvious I wanted to stay with the blue shades and a geometric type pattern just because I like our current ones so much. But I'm not opposed to other colors/patterns too.
So which one do you like best? Option A, B, C, or D? And should I risk getting another wool rug?  Help!
xxoo,
Decorchick!