Remember the dresser in our master bedroom that I hated?  Well, hate might be a strong word, but I've said before I don't really like it.  And I haven't found anything I like to replace it yet, soooo, out came the Annie Sloan Chalk Paint and now I loooooove it!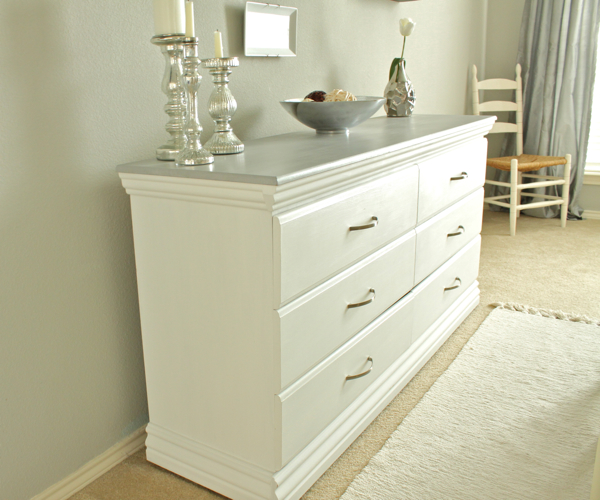 If I was fancy I would have inserted little red hearts around this picture. :)
Here are a few before photos to refresh your memory.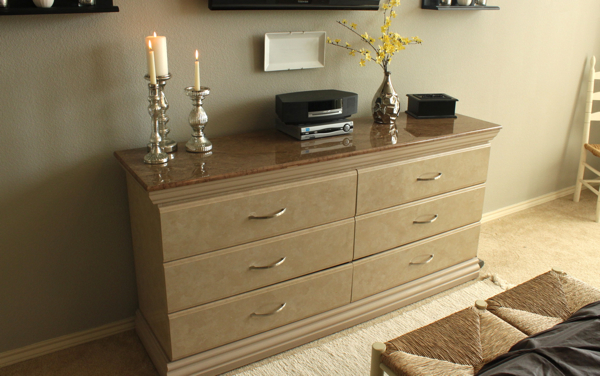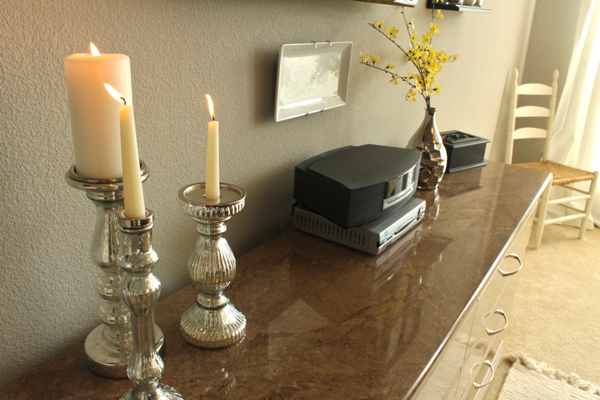 So yea, the dresser was beige, and um beige.  And I'm not a fan of the faux marble on top.  Or maybe it's real because the dresser is SUPER heavy.  But I don't think it's real.  It felt plastic-like to me, and the entire dresser was SO shiny and slick.
And I must warn you that it's dangerous to have leftover chalk paint lying around because you'll be looking all over your home for shiny surfaces to paint.  :)  But the chalk paint worked amazingly on this dresser.  Like, I am a total fan of the paint now. Not that I wasn't before, but I was still a little up in the air about a few things.  There is NO way latex paint would have stuck to this, and I even tried a long time ago. :)
So anyway, I painted the dresser with the ASCP in Pure White like I did my stepdaughter's dresser, and I painted the top of it in Paris Grey just to do something a little different than all white.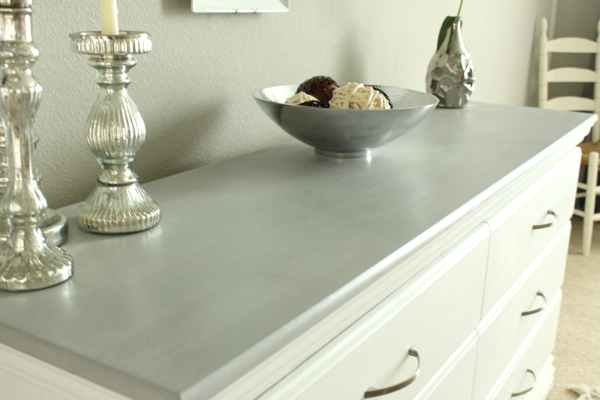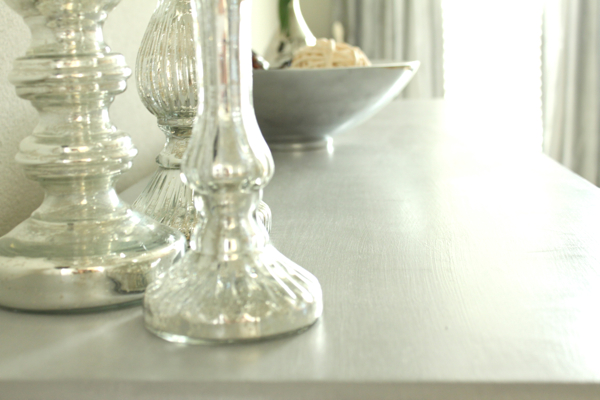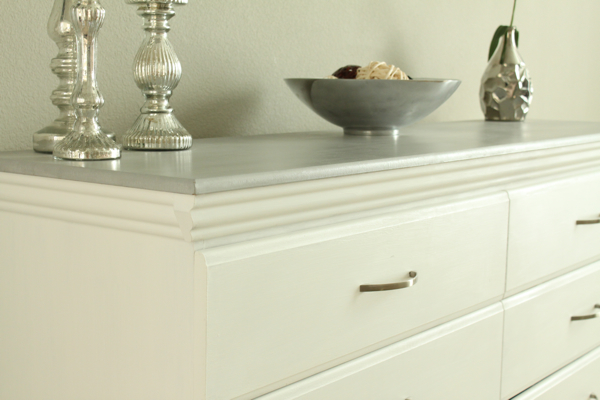 I love it y'all. Like seriously.  The Paris Grey is such a pretty color too!  I only had a sample size of that one, but I will definitely be getting some more.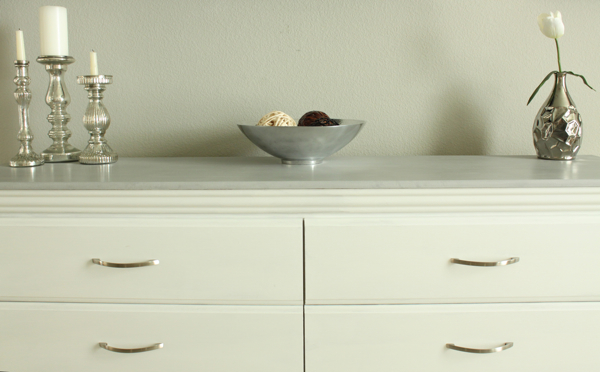 And remember when I posted my experience and tips on using the Annie Sloan paint?  Let me just add another one here and say I think it's really important to thin your paint with water for all coats.  I had WAY less brush strokes on this dresser, and I did find the darker colors, like the grey, do dry almost brush-stroke free.  Awesome.  And I also have to say that the hand-painted look has definitely grown on me and I love it now.  It really does add character and just reminds you that you put a lot of love into refinishing old furniture to make it beautiful again! :)
And for all of you observant people, you may have noticed some pretty new curtains hanging in the background.  Yep, it's true. I've changed up a few more things in our room and can't wait to show you!
So what do you think?  I love free projects that make such a big difference!  Do you like the new white and grey dresser or did you prefer the shiny faux marble everywhere? Please say the first one. Haha.  Have you bought any chalk paint yet?  Get some…it's totally worth it.
Sharing this post at Tip Junkie and Between Naps on the Porch Met Monday.
xxoo,
Decorchick!