I did plan on showing you all some updates to our master bedroom today, but ummm, over the weekend the paintbrush just jumped in my hand, and landed on this: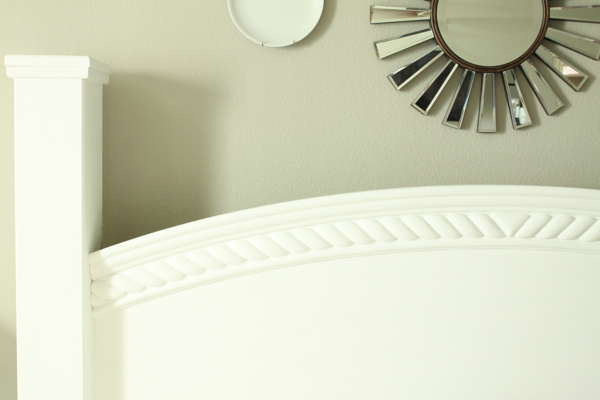 Why yes, that would be our bed.  I had no intentions on painting it since I recently painted our dresser, but I have issues and so it happened. It's times like these that I am glad I have issues because it looks so pretty!!  I still have some work to do in here now but hopefully I can show you next week.  And I'm hoping I can get a few new accessories in here this week.  You know how it is…one thing leads to another and before you know it, you're working on another room makeover. Ha!
And if you're wondering, yes our bed was that same shiny faux marble stuff that I hated which was also on our dresser.  So out came the white chalk paint…again. :)
What about you?  Any paintbrushes fall into your hands this weekend, or any crazy projects that you had no intention on doing happen? Sometimes those are the best kind! :)
xxoo,
Decorchick!