I mentioned in the dresser makeover post that I don't plan on doing a full tutorial or anything on using the Annie Sloan Chalk Paint (and referenced and linked to several other bloggers that already have). But I did want to talk a little bit about my experience using the paint because I think this is something you all should know, so here it goes!
1. This paint will give you a hand-painted look: NOT a smooth factory shiny finish
This part is still taking me getting used to a little bit.  It is still pretty don't get me wrong, but just know that this is a totally different finish than what you would be used to.  I knew this going in because that's what this paint is all about, but I wasn't sure how "hand-painted" it would actually end up being or looking. And this leads me to my next thought…
2. I still had brush strokes, even though everyone else says the brushstrokes go away when it dries?
I didn't have that luck unfortunately.  I don't know what I could have been doing wrong. I was using a good Purdy brush too.  The part on the dresser I am most unhappy with is the top of it.  Maybe there is a fine line between hand-painted vs. brush strokes?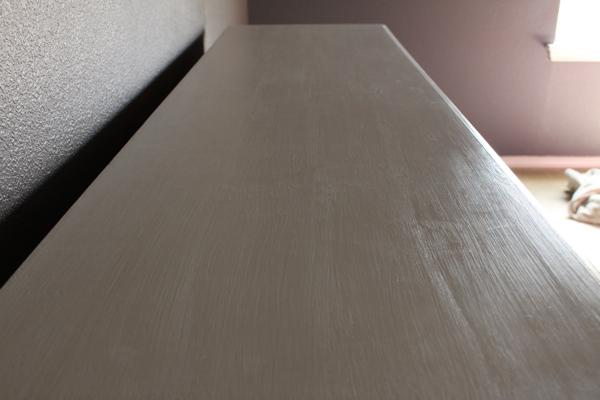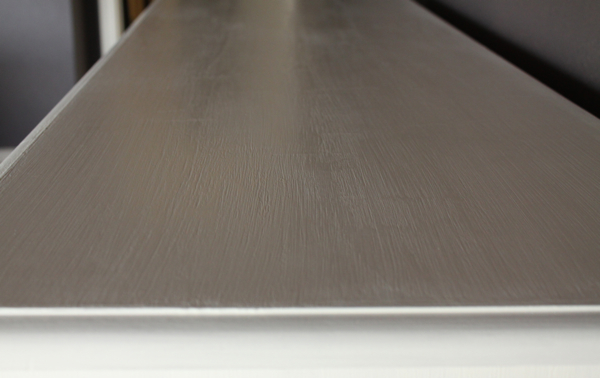 I'm not sure, but the dresser on top definitely looks hand-painted.:) I haven't seen anyone's unedited photos up close of a piece of furniture they have painted using the ASCP, but I'd be curious to know what it looks like. Is it supposed to have those lines?  And as rough of a texture that picture might look like, it's actually extremely smooth when you touch it, because…
3. I did use a sanding block in between coats
It does sand extremely well and the entire dresser is pretty much baby butt smooth.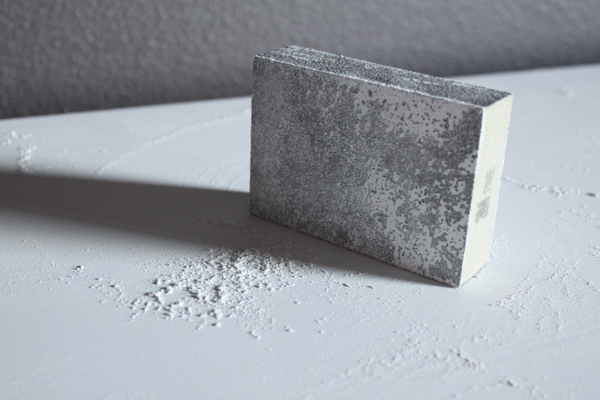 But it still kind of baffles me because of the lines? And again, not sure if it's supposed to be like that or not.
Here is a close-up of the front of the dresser drawers.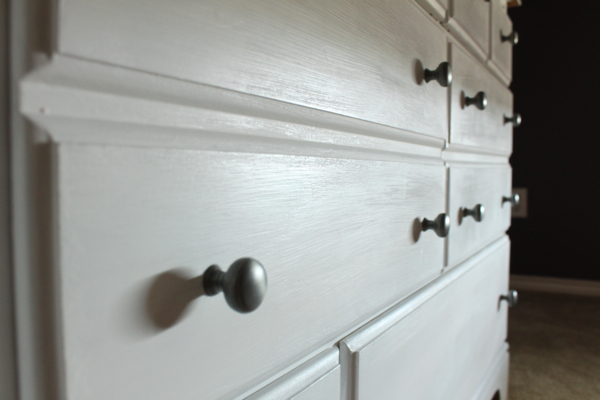 Those aren't bad, and I'm thinking that's what it's supposed to be like. Hand-painted remember? :)
4. Next time around, I'd mix the paint with a little water to thin it out
I only thinned it out for the 2nd coat, but I'm thinking it may help the overall brush marks if I did that for all coats?  This paint is pretty thick and I think that had a little bit to do with my unevenness when I applied the 1st coat. So, just start out from the beginning by thinning out the paint with a little water. :)
5. I actually enjoyed the waxing part!
And if I'm being totally honest, I didn't even know furniture wax existed (yes I need to get out more). I've only known about poly for the protective coats, so I was sure to do my research before I attempted it.  It was very easy and I just used an old paintbrush that had very stiff bristles, and brushed on 2 light coats of wax to the entire dresser. And don't be afraid to put a little muscle into this part because you want the wax really in there. I especially focused on getting the wax really good on top of the dresser since that's where a lot of wear and tear will occur. And around the drawers. *Note* Be sure and let the wax sit for 24-48 hours before you use a cloth and buff it. When you buff it is when you sort of get that slight sheen that you are probably most used to.
6. The paint does cover stains!
There has been this candle wax stain on top of the dresser for I don't know how long…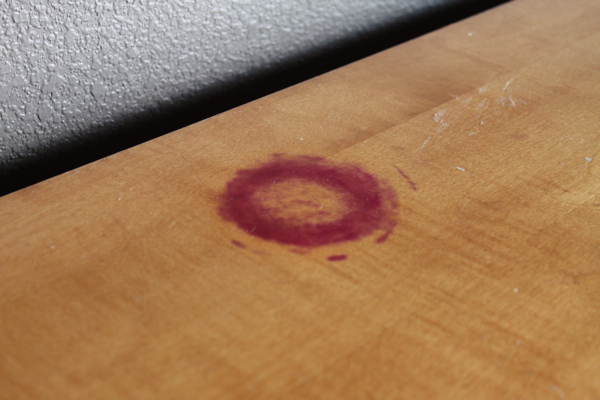 And it covered it right up! I did 2 coats of paint on the entire dresser, but did 3 coats of paint on the top of dresser.
7. I wouldn't use a roller with this paint
And I only say that because of the price ($34 a quart). When you use a foam roller a lot of paint just gets sucked up into the roller and it seems like it would be a little wasteful, especially for the price of this paint. A little does go a long way though, so the price isn't too bad in the grand scheme of things.
8. The paint does do what it says it does.
It adhered to this dresser that had a very shiny finish with no problems at all.  I was pretty impressed with that.  That, and there's no prep work involved at all.  Double bonus. And it dries extremely fast!  Like, once you get the 1st coat on, it's probably safe to start the 2nd coat right after.  Awesome.
9. Would I use it again?
Absolutely!  In fact, I had a spray paint mishap yesterday, made a big mess, then painted right over the mess with the chalk paint. Worked great! You can be very creative with this paint and I'd like to tap into that when I can. Again, I'm not a furniture refinisher, but painting it by hand wasn't too excruciating.  I would actually like to learn to love it!
I do love how the dresser came out though.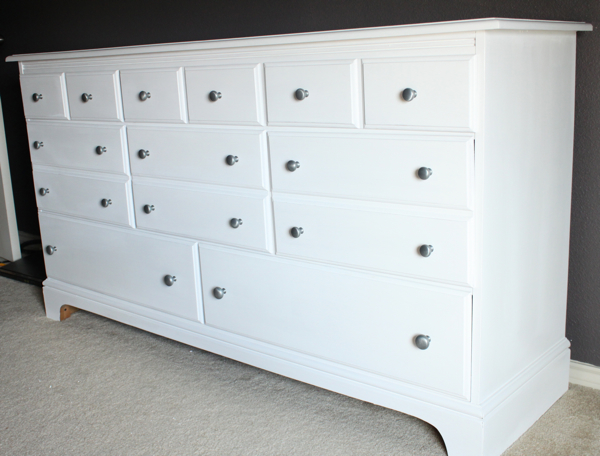 So that's about it. See why I needed to break this down into 2 posts? Haha.  Just wanted to share a little bit of my experience because it seemed to differ a little than others I've read.
And maybe I'll even come up with a #10 thought or tip because having only 9 is bugging me.
If you have any questions or of course any tips leave them in the comments so we can all help each other. :)
Sharing this post at Tip Junkie.
xxoo,
Decorchick!