Remember last week when I mentioned I was going to be playing with the Annie Sloan Chalk Paint?  Well I was going to test it out on my stepdaughter's dresser, and here it is all painted up…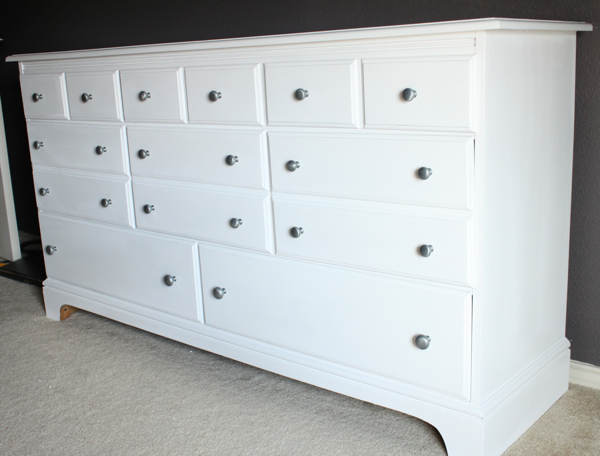 I didn't do any distressing to this piece or any cool color combos that a lot of people do. I just used the color Pure White (with the clear wax) and it's so pretty I think. It's a nice crisp white.  I also didn't change out the knobs yet.  There's like 22 of them to replace, so once this room starts coming together more I may change them up.
Here is the dresser before.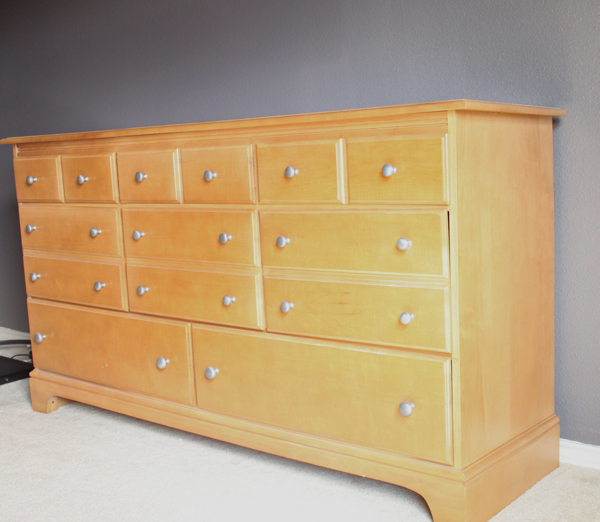 It was still in almost perfect condition.  This was the furniture I bought for my first apartment, and so that makes it about 12 or 13 years old. Yikes.
Here are a few more afters.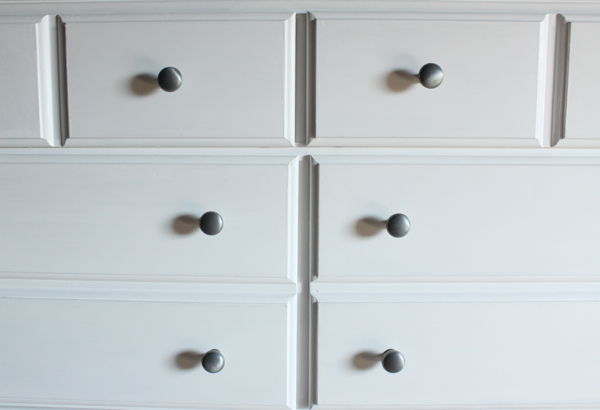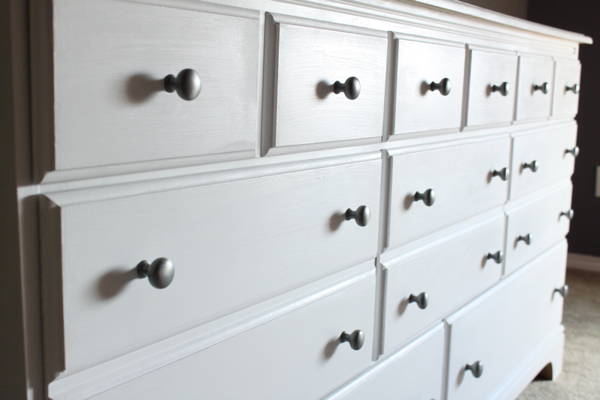 Now, I am not going to do a tutorial or anything on using the chalk paint, but on Friday I will do a post about my thoughts and experience using the paint, and also will include some new photos.  Some good, and some not as good.  Overall I was very pleased with it, but be sure and check back and I will update this post as well with the "thought" post. :)
*Update* You can view the thought and tip post here.
In the meantime, there are several great tutorials on how to use this paint and wax, so I'd highly recommend you check out the furniture refinishing pros:
I read and watched ALL of these links before I started painting and each one helped me tremendously.
But anyway, I love the white dresser much more than the orange one! What say you? :)
Sharing this post at Tatertots and Jello.
xxoo,
Decorchick!