Hey all!  I don't know about y'alls Goodwills and thrift stores, but for me, they've been a total bust lately.  Granted I haven't gone much this summer, but I do pop in occasionally searching for the next treasure.  So since I haven't had any luck at those stores, I decided to go to a really good antique store here in town.  The place is ginormous and always filled with beautiful things.
On my quest that day I was looking for something specific, and that would be an old scale.  And lo and behold, they had several. Here's the one I picked up, and it was the least rusty one believe it or not.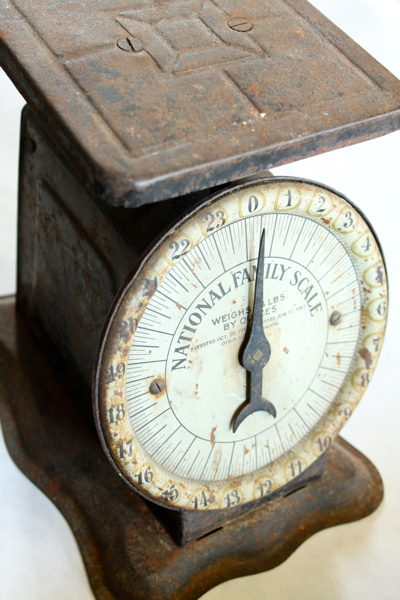 But I love it's rusty goodness.  Just gives it more character and really makes it feel old right? Plus, the scale actually works which is a double bonus. :)
Check this out…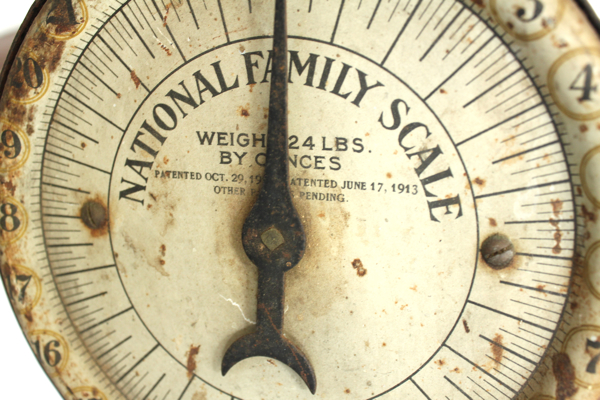 See that date?  Patented in 1913! 1913 people!!  That's pretty darn old.
And here's yet another picture of the side of my new scale because I like to know about old stuff.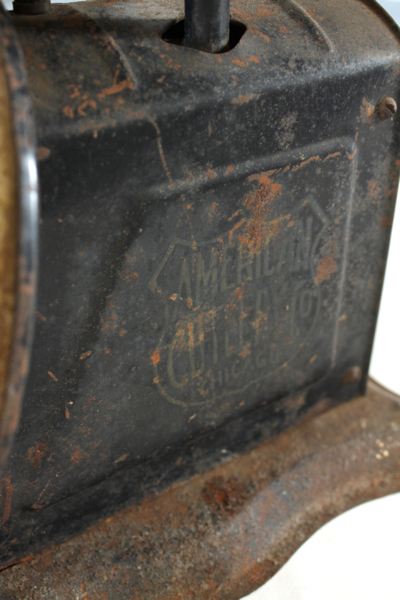 It's "American Cutlery Co."  I looked them up. Pretty interesting.  But won't the scale be cute with a little pumpkin sitting on top? :)
Anyway moving on…
I love me some old winders, and I found another one.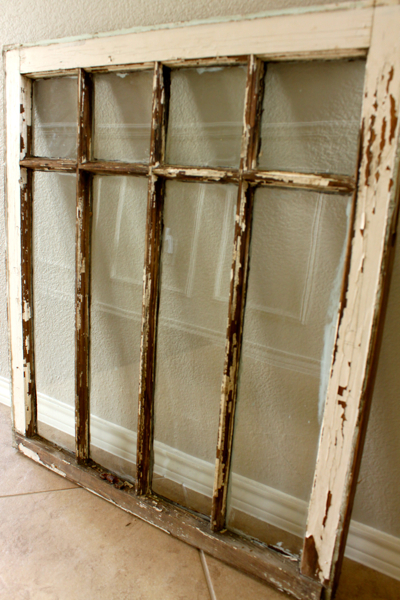 What a beauty.
This next thing was pretty cool I thought.  They had it marked as a "tool caddy."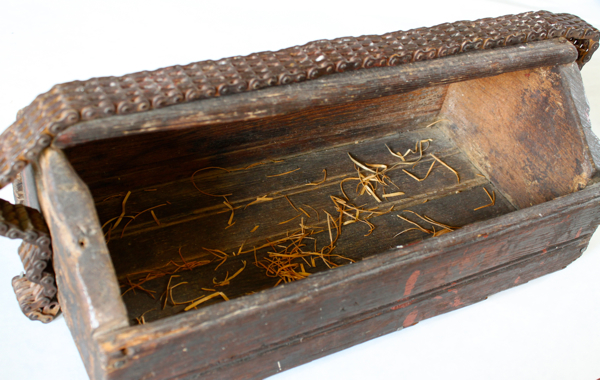 I obviously won't use it for tools, but for a Fall display.  But just look at how old that thing is. My favorite is the paint splattered on it (hopefully it's not blood). It shows it was used well and maybe by some fabulous craftsman building beautiful things.  See the stuff that goes through my head?? No wonder I don't sleep at night.
And can we check out that chain for a second?  It is so heavy and chunky.  I could do some good distressing with a chain like that.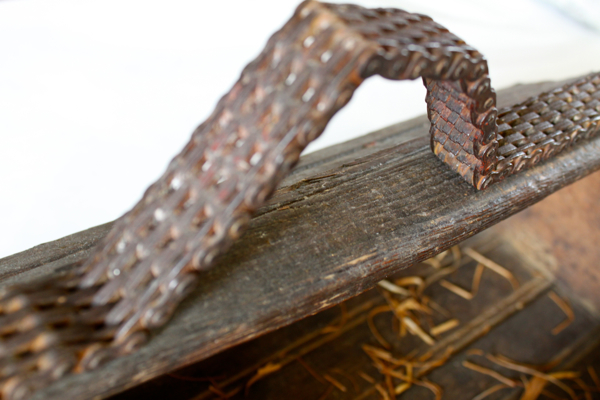 And last but not least…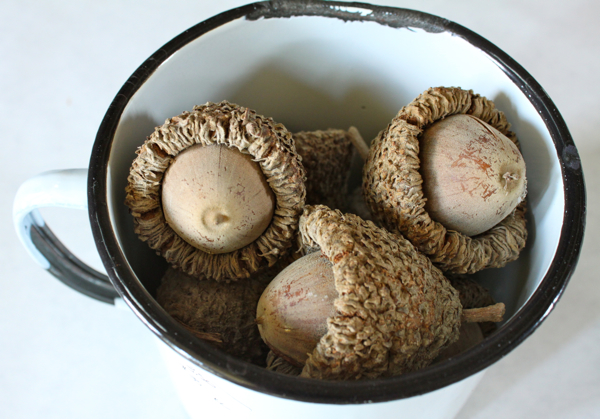 Yes, those would be acorns. I paid money for some acorns, yessiree.  1 pound to be exact according to my scale. :)  But they are so cute and HUGE, and we don't get them like that in Texas. They'll be great for a display.
And that's a wrap on my antique finds.  A lot of these will find a home on the mantel for Fall. Yippee!
So what have you found lately?  Have your thrift stores been good to you or have they been a bust?  Are you ready for Fall?  Have you decorated yet?  I'm gearing up! :)
Sharing this post at Rhoda's Thrifty Treasures Party and Tip Junkie.
xxoo,
Decorchick!