Yesterday I showed you all the awesome mantel I scored at the Pottery Barn outlet.  Now today, I will show you her all fancied up for Fall.  :)  I just want to kiss it!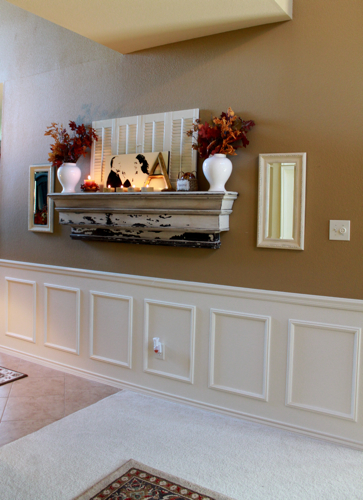 Do you want to kiss it too?  Too bad! :)
I am SO in love with having a mantel to decorate.  And the best part is that I had everything already!  I just stole the things from the top of my dining room hutch.  All I bought new was the floral from Hobby Lobby and the big A initial.  When I bought the A, I was planning on spray painting it, but once I put it up I actually liked the gold with everything.  And those were the white urns I had on my hutch, so I just took off the lids to use as vases.
If you remember, that wall used to look like this…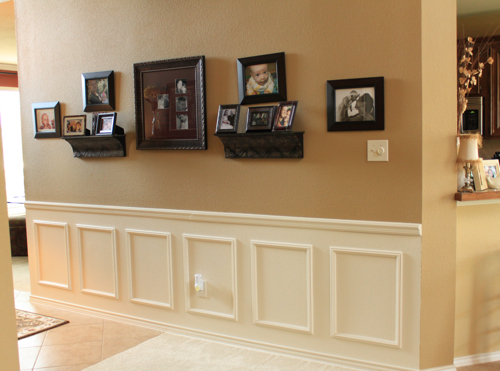 I still like it, but love the mantel so much more.  And don't worry, those pictures will be moved to other walls.
I couldn't stop taking pictures, so now I will just show them all. :)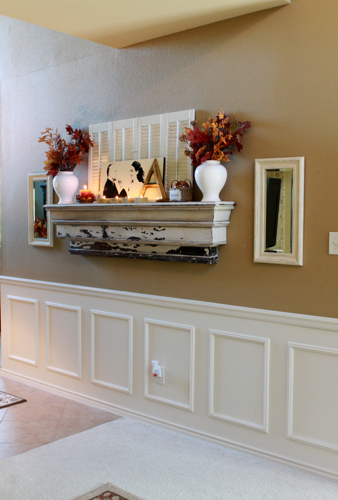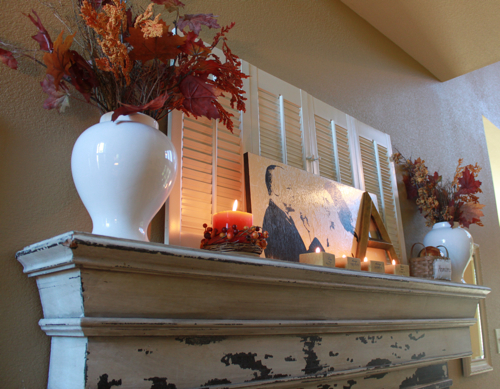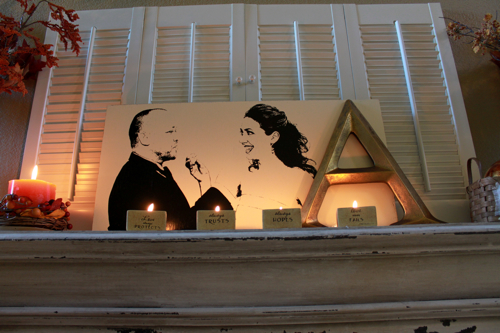 This was the perfect spot for my new Modern Bird art.  :)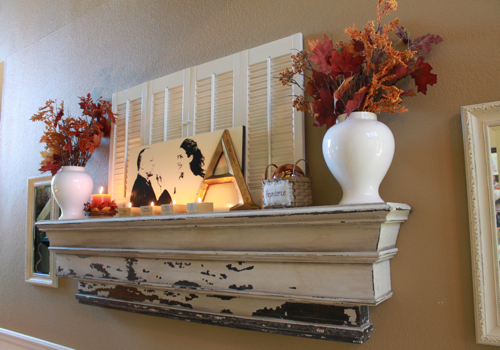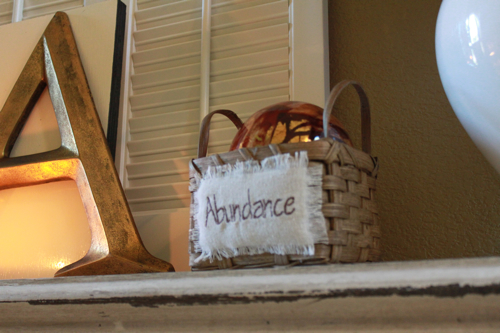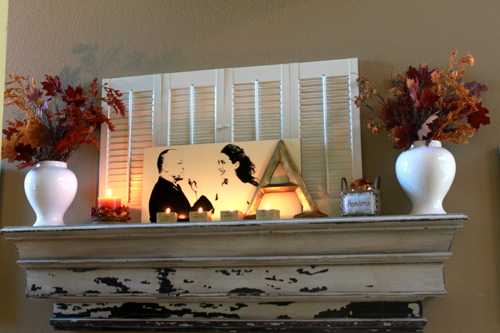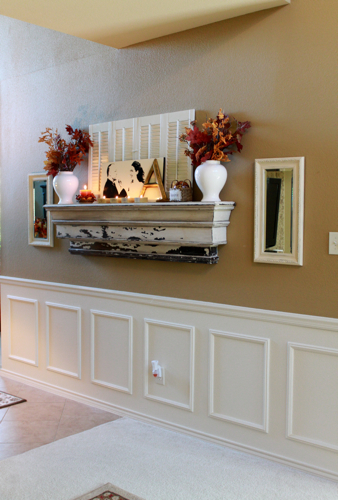 Ahhh so whatcha think?  You have started decorating for Fall now right??  I started in August!  But I am SO glad I finally did get this.  Really was a great deal for $150.  And I am so excited to be able to decorate a mantel now! Woohoo!!
I am linking this post to Nester's party, Hooked on Houses, and Southern Hospitality's Fall parties. Go get your Fall stuff ready and link up too!  Also linking to Layla's Favorite Posts party.
Sharing this post at The Inspired Room's Fall Nesting Party.
And PS-since this was last years mantel, our home has changed a LOT since then, so check out the Our Home tab for more recent pics. :)
xxoo,
Decorchick!