Part of the goal for 2014 is to be sure and update you all on projects and other random things I have talked about here. I just want to be better at that. And one of the many questions I receive weekly is how I am liking the LG Wave HE Top loader machine!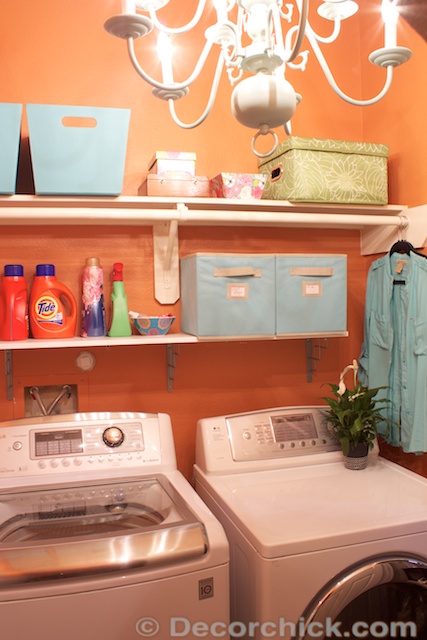 We've had it almost 2 years already, and I wrote a post on the great debate of top loaders vs. front loaders, and received lots of great comments and feedback so be sure and check it out.
But since there are so many opinions on the internet and basically you either love or hate this machine is what it boils down to. I happen to love it!
The main cons I have read is that it tangles clothes and goes off balance. I've only had it go off balance once in 2 years, and that's because I just had 1 shirt in there. As far as tangling clothes, yes it does do that. It's not that big of a deal to me though, but when shirts do get tangled in a pair of pants or something, that's the time I notice it being inconvenient because the shirt really tends to wrinkle up. But it comes right out after you throw it in the dryer, so that's why it's not a big deal to me.
I feel it cleans our clothes well and that's what matters to me. I don't really use all of the features the machine has though, so I could have been just as fine buying one without the bells and whistles. It still was a good deal though and I don't regret it.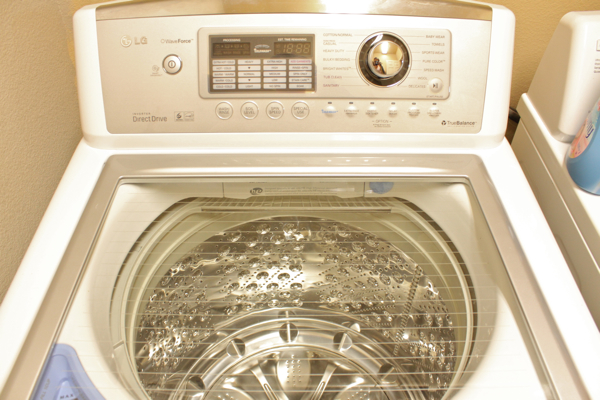 There was a recall on it, something to do with the lid blowing off or something (that's exaggerated), but a service man came out and fixed whatever that was so we are safe again.
So that's my 2 year update on the machine! What have you found in your research in front loaders vs. top loaders? I still think top loaders are the way to go right? Maybe the front loaders have changed in 2 years though, I don't know.
To see more of the laundry room makeover you can view this post and this post.
xxoo,
Decorchick!