I saw the cutest thing at Hobby Lobby the other day and had to snag it up. It was a dry erase board, on canvas, and it had an owl on it!
It is perfect for our office because I am always doodling and writing myself reminders everywhere.  And I wanted something different than a chalkboard so this worked out great.  And no, it's not a project I did per se, but why do something over when you can buy it for just $11 (when it's marked 50% off) at Hobby Lobby?  Remember you don't have to DIY everything and that it's ok to buy stuff too!  :)
These were kind of in an odd spot at our store and somewhere I usually don't look, but here's a pic where they were.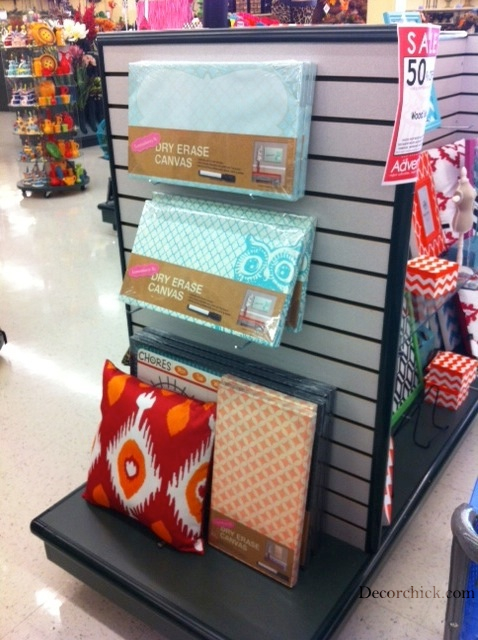 It was on one of the end aisles toward the front section of the store. But I know every store is probably different so that picture does you no good I'm sure.
But it sure is cute right?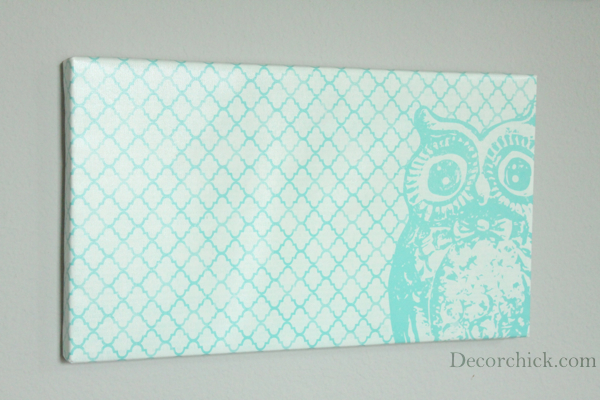 It goes great in the office with the turquoise accents and the blue owl on the desk. :) I couldn't have DIY'd this any better or cheaper.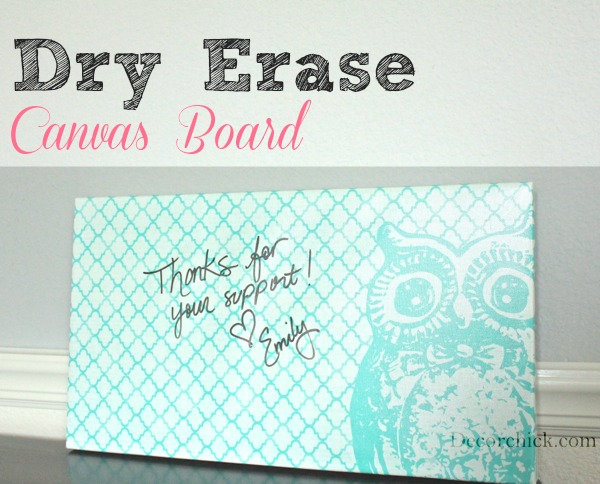 And when I say "thanks for your support" I really mean it. So, thank you, again. :)
Whatcha think? Do you have a place in your home that could use a dry erase board that is stylish? If so a trip to Hobby Lobby should be in your future. :)

xxoo,
Decorchick!
__________________________________________________________________
Also find me on Facebook, Twitter, Pinterest, Google+, RSS and Instagram