I'm finally going to show you all the new wood floors in the Office!  I'll be doing a few little home tour posts and this room is first up. I have added a "Our Home" tab on the navigation bar at the top of the page and will continue to update it as rooms get complete, or near completion. :)  Hopefully this will be easier for you all to navigate through the main areas of our home when I post about them. :)
And now, may I present you with the new love of our lives-beautiful hand-scraped engineered hardwood floors: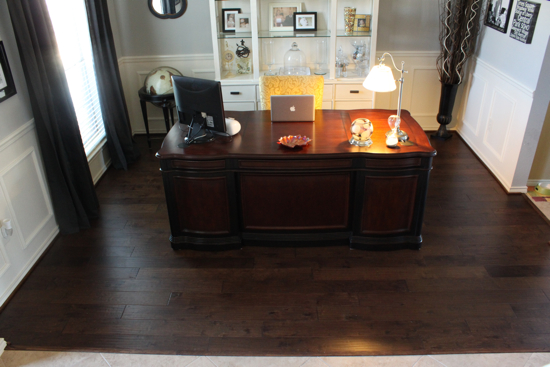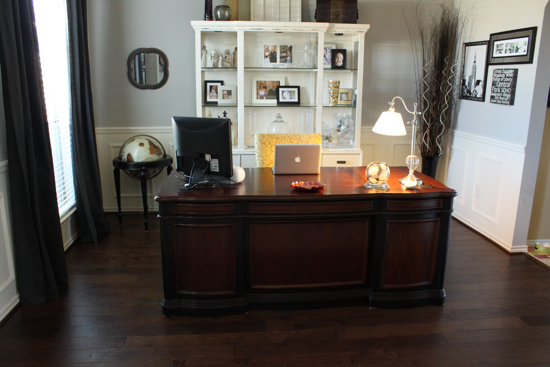 I just love them.  Best money ever spent.  Me and the Bona cleaner have become good friends too. :)  I may get a rug in here eventually, but I'm not in any hurry.
Here is a before with carpet…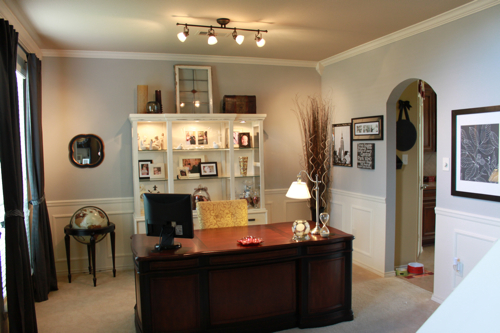 During installation before any trim was added…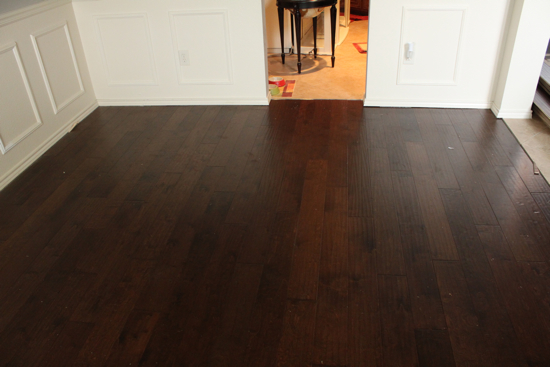 And several afters.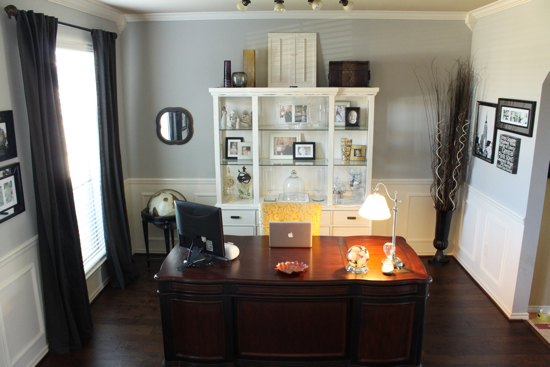 5 inch wide planks: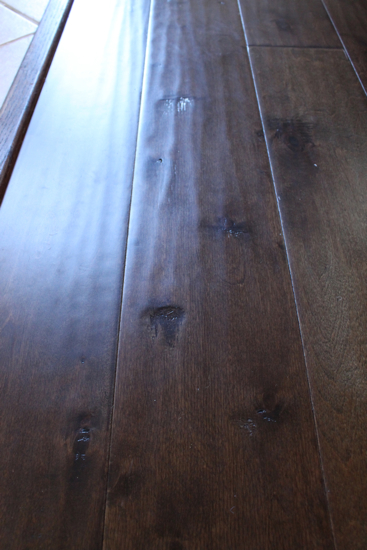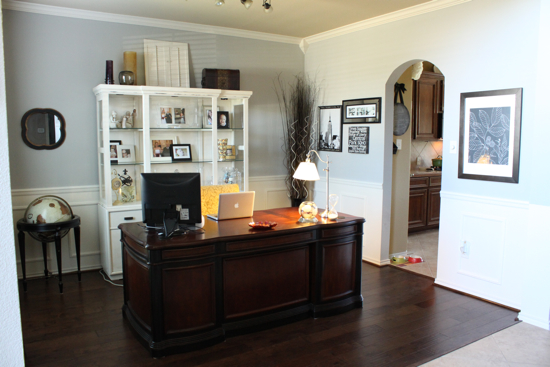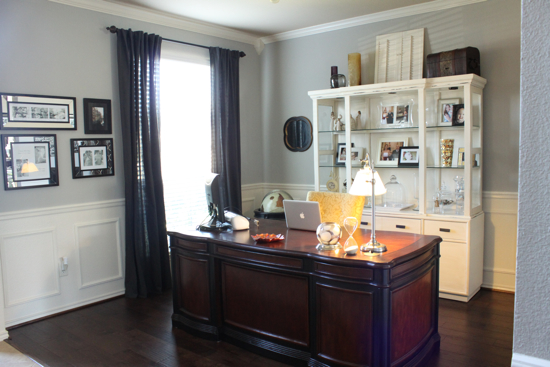 It was a joy to work in here before, but now it's an even greater joy.  I know that may sound silly, but something about wood floors is just so soothing and inviting.  Plus, all of the carpet stains are gone and the house feels so much cleaner. :)
Next up on the little tour will be the living room!
To see the full office makeover you can read this post, and any questions you might have about the decor/paint in this room should be there.  You can also read more about the flooring we chose in this post.
If any of you are local (Houston area) and are in the market for some wood floors, you can email me and I'll get you in touch with the lady we used who had excellent pricing, and beat everyone else I got estimates from by a long shot.  A really long shot.
Sharing this post at Thrifty Decor Chick's Before and After Party.
xxoo,
Decorchick!