I'm still working away on our laundry room (which is looking pretty fab I must say), but I need your help with the lighting in there. First of all we have a big florescent light in there which will be coming down.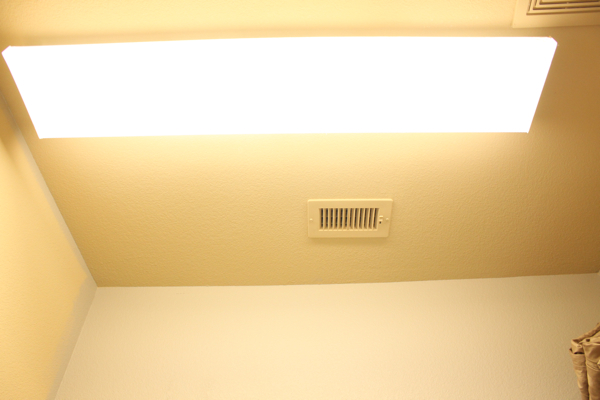 It's not pretty and I want something pretty.  The problem is though is that there are no windows in here, or in the hallway leading to the laundry room, and that little nook under the stairs can get dark.
But I found this old brass chandelier the other day at the thrift store for $8 that I thought would be perfect after a few coats of spray paint.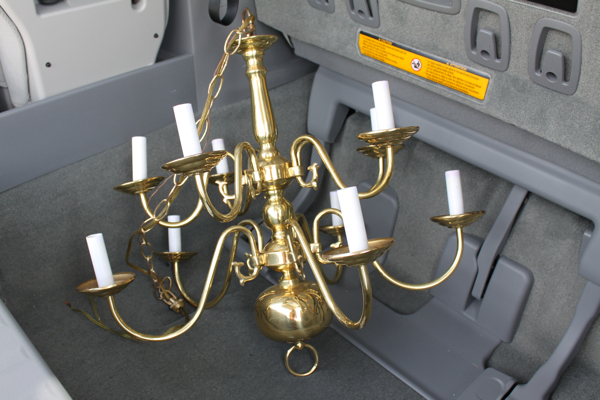 Then I showed it to my husband (mistake) because he'd be the one installing it for me, and he said that won't put off enough light in there because the bulbs that would fit it are small, blah blah blah. I thought it would be ok because it would be 10 bulbs! And it's not exactly easy to test it out if you know what I mean.
In other news, the rug I ordered the other day came in and it's gorgeous!!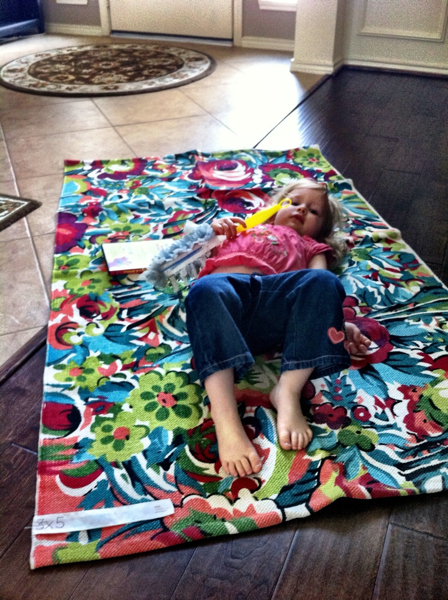 And the kid loves to dust with the Swiffer, what can I say?!
So do y'all think this brass chandy would put off enough light in the laundry room?  If not, then what do I need to be looking for and what will be bright enough?  And there isn't an outlet anywhere really convenient to place a lamp in there either. Boo. Maybe I should call an electrician and have them install one.
Thanks for your help and suggestions!!
xxoo,
Decorchick!