Hey hey hey! I'm getting really excited about Fall!!  I can't believe I've even waited this long to post a Fall project this year, but the time has finally come.  And I have the easiest crafty project to share today and they came out so pretty!  I will teach you a very simple way on how to paint pumpkins, and now check out these metallic pumpkin beauties!
And no, I did not spray paint them–I just used Rub 'n Buff! :) You can find it at your local craft store and these are the colors I have and used.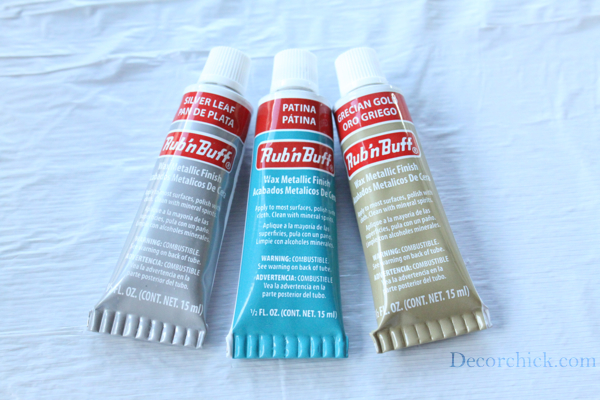 And just like the name implies, you just rub it on. SO EASY. And a little goes a LONG way. A long way.
I bought a few pumpkins from Hobby Lobby, and the rest I got from the dollar store. Oh yea, I haven't mentioned this was a very inexpensive project have I? Well, it was.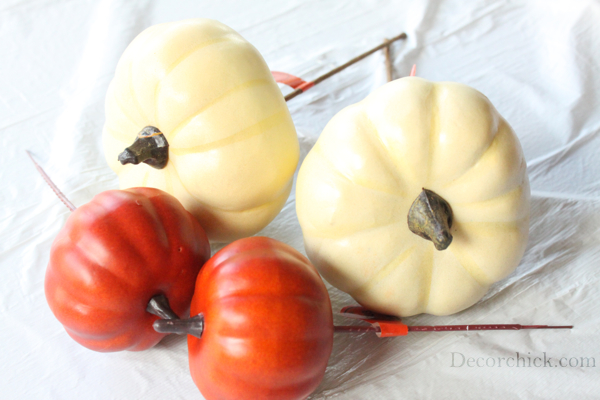 You can also do this on real pumpkins if you wish, but it's still too hot here in Texas so no one has any real ones yet. Probably closer to October they will start coming in.
Then just take the rub 'n buff magic and start rubbin!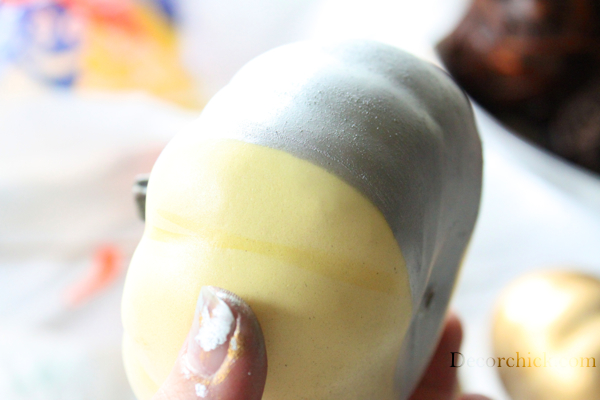 It works best if you work it kind of fast and don't rub in one area too much because you will just rub off the finish. This is a super quick project too as it just glides on quickly. And yes your fingers will get messy but it washes off so don't worry!
I showed you a picture of the blue rub 'n buff up at the top, but I tried it on a pumpkin and I didn't like the color.  It was too blue/turquoise for the look I was going for, but it is a nice color if you want blue pumpkins! I tried mixing it with the silver color and that did NOT come out pretty. :)
So anyway, just display them how you wish and here's a few more shots!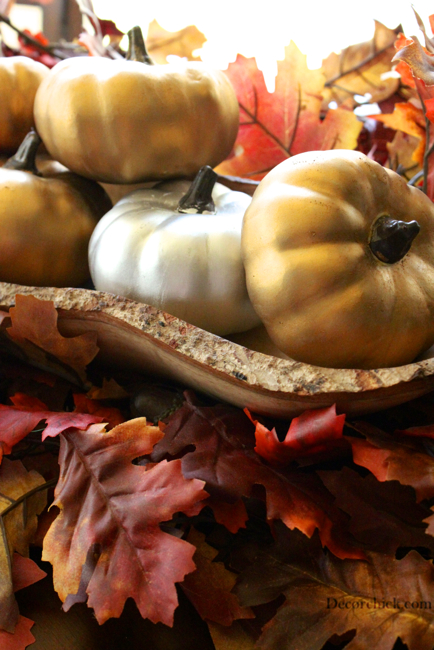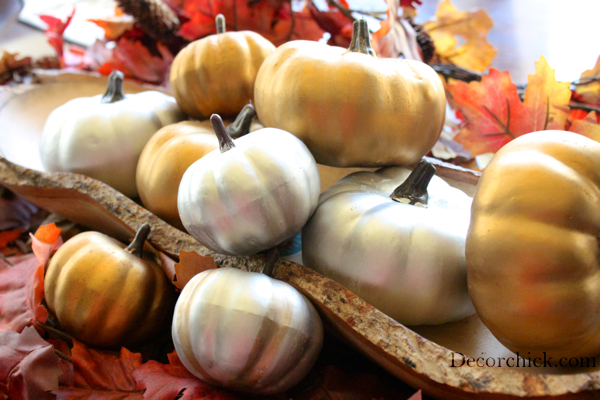 They will make pretty vignettes on their own scattered about, and they would be great for a Fall Tablescape, Halloween and Thanksgiving!
What do you think?  I LOVE FALL!
Sharing this post at Tidymom's I'm Lovin' it party and Home Stories A to Z.
And ps-my Joss & Main sale is live right now! Only until Tuesday night so check it out. You can sign up here with my special invite link, and here is the link to my curator collection. So exciting! :)
xxoo,
Decorchick!
________________________________________________________________________
Also find me on Facebook, Twitter, Pinterest, Google+, RSS and Instagram