Well happy Monday everyone I hope you had a great weekend! Can you believe Christmas is just 2 weeks away?? ME EITHER. I'm hoping the cold front that's coming today helps it feel like the Christmas season because I've still been wearing flip flops every day. Anywho, I dressed up our front porch this year for Christmas and love how it turned out!
It's pretty simple but so pretty right?
I just bought some fresh garland at my favorite nursery and hung it up around the door.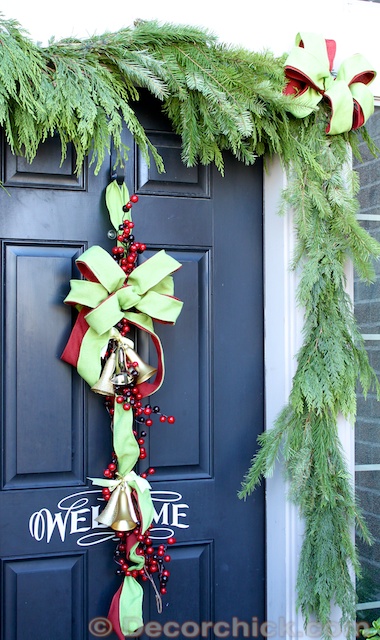 No, the garland isn't perfect in certain areas but that's what gives it some charm. :) And of course it goes great with the non-wreath my cousin made! She also sent me 2 extra bows and so I put those up in the corners of the door. Love!
I spruced up my planters with red and white Cyclamen and some greenery but I don't remember the name of it, sorry!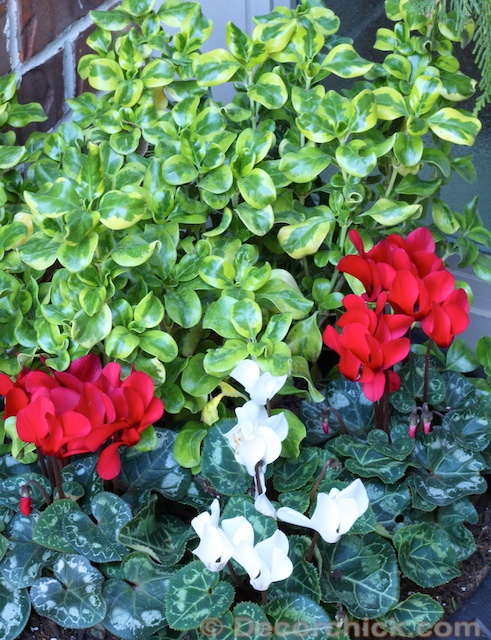 Here's a few more shots.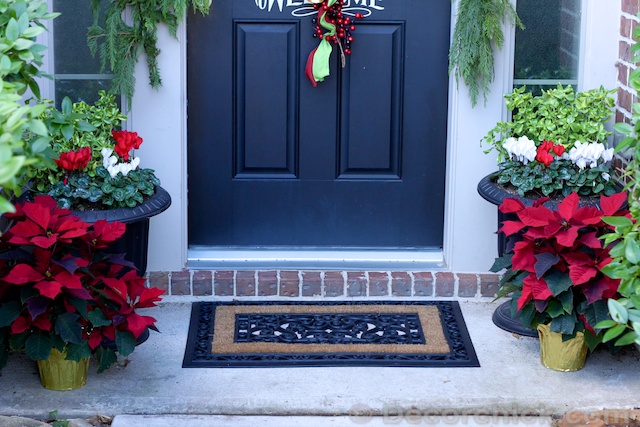 And that's it! I almost forgot about the Poinsettias. No Christmas decor is complete without a Poinsettia. :)
The Fed-ex and UPS guys have been here a lot lately. I hope they appreciate it. Haha.
Are you done decorating yet?? Done Christmas shopping? I'm not but hope to be this week.
xxoo,
Decorchick!
Let's Connect!