Today's the day friends! I'm super excited to reveal the white room challenge that I participated in a few weeks ago with La-Z-Boy! You know, the empty room with the beautiful coral sofa in it. You all seemed to love the coral sofa too in my novel of a post, so I was happy about that. And sorry I had to leave you hanging, but I gotta do what I gotta do. :) Anywho, here is the final room…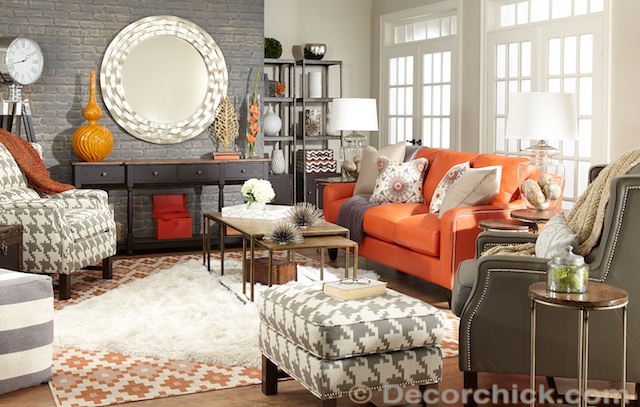 Oh em gee. I am just as excited about it today and love it so much. Can I just remind you that it would be a total dream job if I was able to design rooms all day long? I had SO much fun. You can read all about the decorating adventures and design dash in this post. Crazy crazy crazy.
Not knowing anything about my room at all when I had to pick out all of the items (in under 2 hours mind you), I chose a variety of different things and styles. Classic houndstooth prints, modern geometric rugs, industrial shelves, and other traditional items I didn't end up using. But somehow everything just came together. I love mixing styles as you all know, and this room has lots of texture going on if you look around closely. Cozy throws, layered rugs, books, mixed metals, etc. A perfect combo!
Let me just remind you with how this room started out when I first saw it.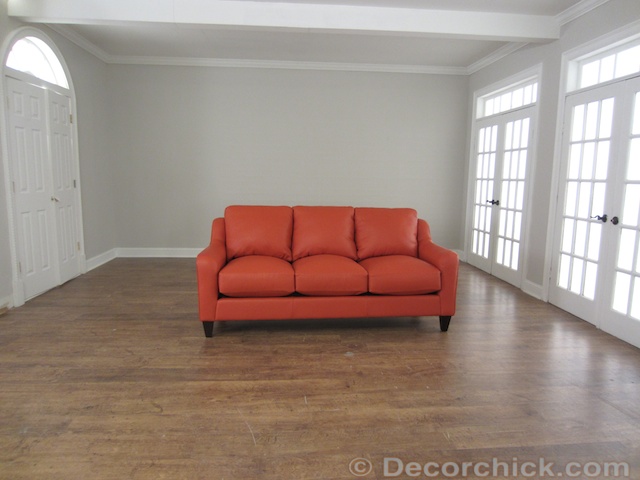 Gasp!
I actually just let Michael, who was helping me, fan me all day with big banana leaves while I sat in the comfy chairs.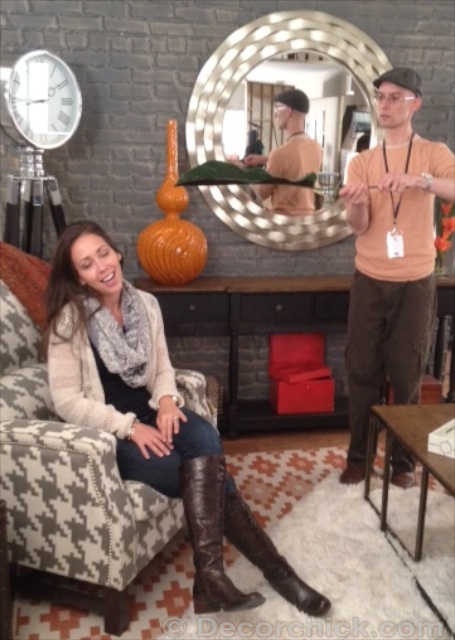 Not really. It was an insane amount of work, but good work. And I think we rocked it.
FYI-ALL items you see in my room are La-Z-Boy items. Those amazing chairs, the sofa of course, all tables and all accessories. All LZB. I know that Houndstooth fabric is coming out soon, as are the chairs, so stay tuned for that. I think in January?
The coral sofa is the Talbot sofa from La-Z-Boy, with the bells and whistles including down cushions and platinum nailhead trim, and their coral color of leather.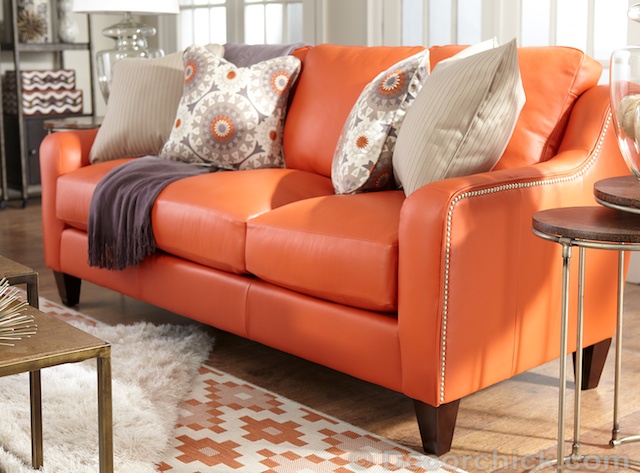 It's really just heavenly. OH, and I get to keep it! Pinch me now.
Also, I mentioned that this design dash was a little blogger competition with 10 other bloggers. And guess what? The contest starts TODAY!! Of course I would love to win and beg for all of your votes, which I will do, but in all honesty every blogger room turned out amazing. I think we surprised La-Z-Boy! Haha. SO, pretty pretty please go and vote for my room on La-Z-Boy's Facebook page, and you can also watch fun websiodes! Yep, more video of me. Have you had enough of me yet? You can vote once per day for your favorite (mine, duh) up until December 20.
PLUS, by you voting for me every day, you will be entered to win a grand prize of $10,000 in La-Z-Boy furniture!! Whoop whoop!
Let me remind you again what you are voting for….for this beautiful room's transformation!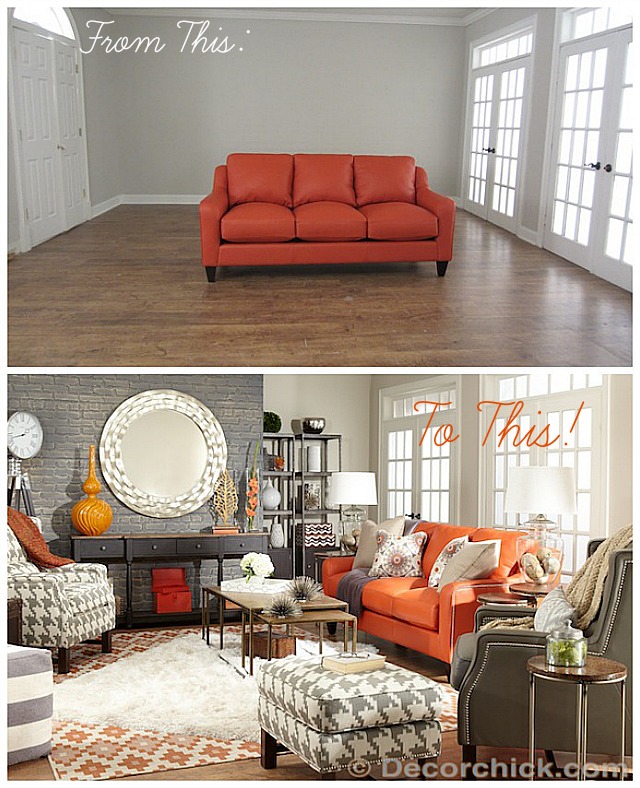 I'll lay it on thick guys. Ain't no shame in my game. :)
Until then though, you have a chance to win a $500 gift certificate to La-Z-Boy here on my site. Yay! To enter, just leave a comment with what you'd love to have from La-Z-Boy. For a second entry, you can share this makeover and giveaway on social media and include a link back to this post so all your friends can see and enter too. Just leave a second comment with where you shared. Easy peasy.
Update: Giveaway now closed and winner is #377-Teri Underwood! Congrats!
Thanks for all the support guys I seriously have the best readers and love you all. Here's the link down here again to where you can click to vote for all of the fab rooms! Here's the direct link to my video where you can share and vote as well.
xxoo,
Decorchick!