I'm cutting to the chase y'all, hope you don't mind my bluntness. Remember that Design Dash event I did with La-Z-Boy where I worked my tail off for 2 days designing the room with the coral sofa? This room…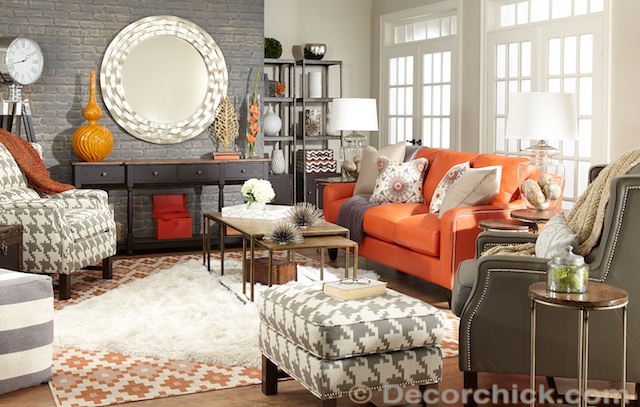 Well, the contest ends in a few days on the 20th, and I have no idea what place I am in or anything, but I'm hoping I have a shot! If the room I did does win, then it could be in a national ad in a magazine! How fun would that be?!
And remember, the more times you vote each day (you can vote once per day), you are automatically entered to win $10,000 to go towards new LZB furniture. Voting is so easy and through Facebook, and it's painless I promise.
Please vote for my room and the coral sofa HERE. I will love you forever!!! Thanks so much everyone.
xxoo,
Decorchick!