Well I am skipping the whole winter decor thing and moving right on into Valentines Day! I have a good reason though and I'll share with you why I'm decorating for Valentines so soon. :) I worked on the mantel this weekend and made a new yarn wreath to display, and I love how it came out!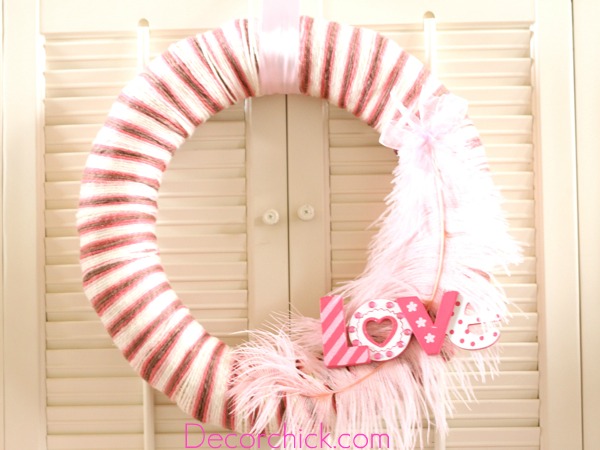 Isn't it sweet?  I want to keep it in my daughter's room after Valentines. :)  But the wreath was incredibly easy, and I made it exactly like I did the Fall Yarn Wreath. The only new cool thing I discovered was this yarn though…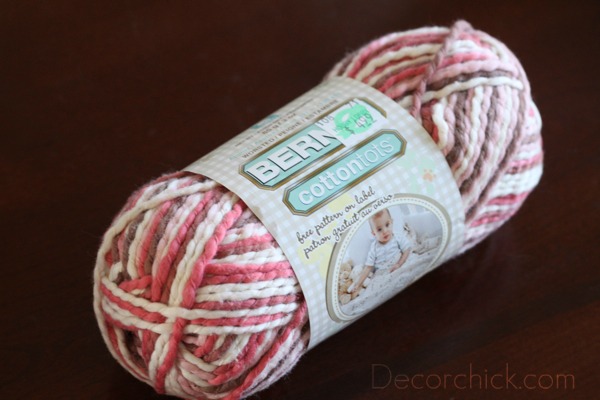 I got it at Hobby Lobby and it's like an Ombre type where there are different colors on the strand. And these colors were perfect for Valentines Day!  So it makes it look like you wrapped several different colors of yarn (which would be a total pain) but actually it was just 1 roll of yarn. Sneaky. ;)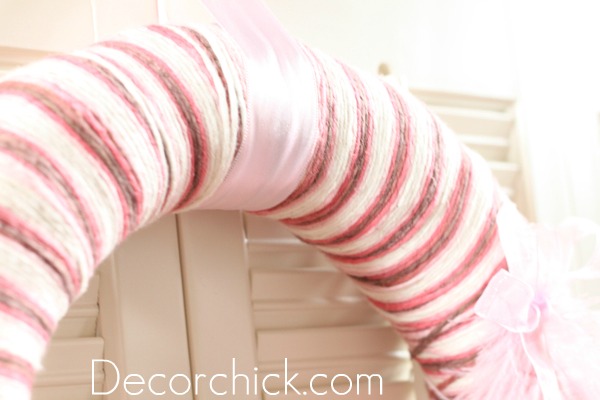 And then the pink feather and love sign were just hot glued on. Both were from Hobby Lobby.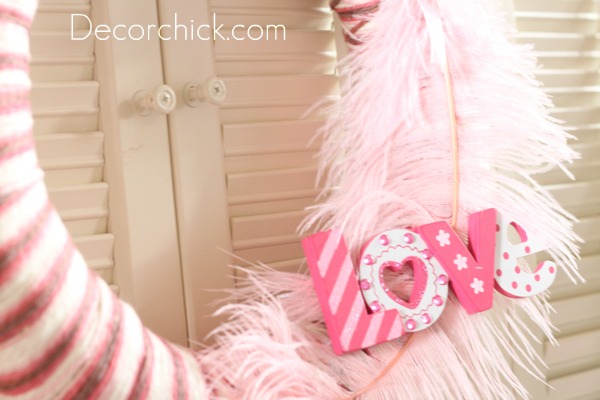 And that's it!  I wrapped this wreath in record time too.  And this was a 14inch straw wreath form so it's a good size.
I'll show you all the Valentine mantel soon too.  I'm really excited about Valentine's Day this year and I don't know why.  But I want pink everywhere. :)
And there should be a new "Pin It" button I installed below (you may have to get out of reader to view it though), so if you feel inclined to pin this wreath, it should be easy! The picture is already chosen for you and everything, so I hope pinning is easier for everyone. :)
So what do you think?  Are you still in winter mode or have you moved on to the love holiday of the year too? Do tell!
Sharing this post at Get Your Craft On and Tidy Mom's I'm Lovin' It party.
xxoo,
Decorchick!