Spring and Easter have totally crept up on me this year. It was only a few days ago when I took down the Valentine's Day decor! That's very unlike me but having red and pink and hearts up around the house for a long time was kind of fun. :) So since Easter is ummm, this weekend, all I did was throw up a few faux eggs I had from last year and called it a day.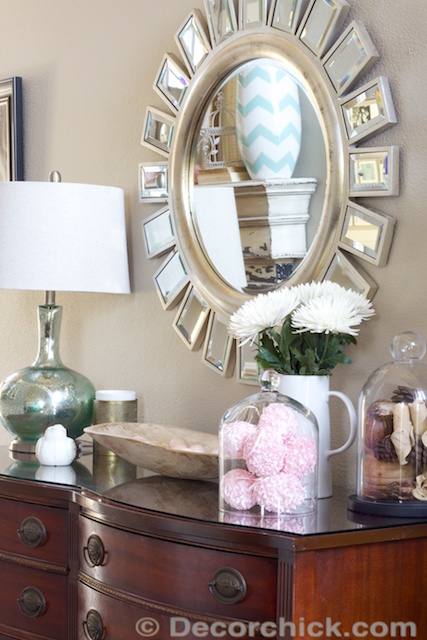 Fresh spider mums make the world a brighter place too.
A closer look at the entry table…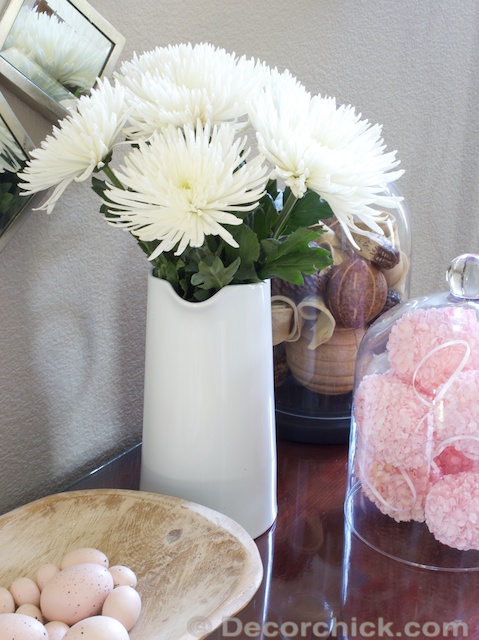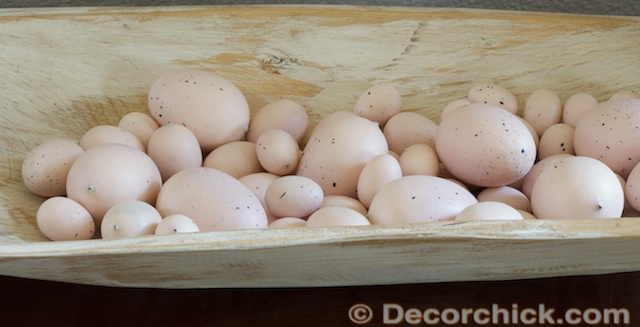 And since I was so on the ball this year, I kept the same things up on the mantel as I had up for Valentine's Day, but just removed the red rose wreath. Then I scattered about a few more eggs. :)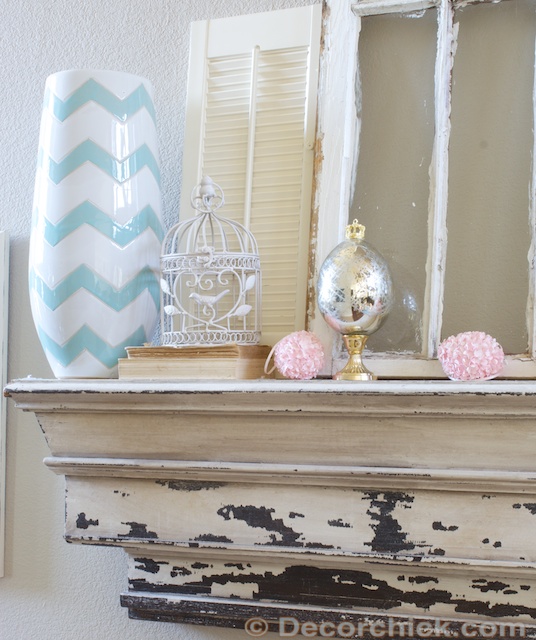 And if any of you wondered where that little table I used to have in the kitchen went (that the new built-in desk replaced), this is currently where it is.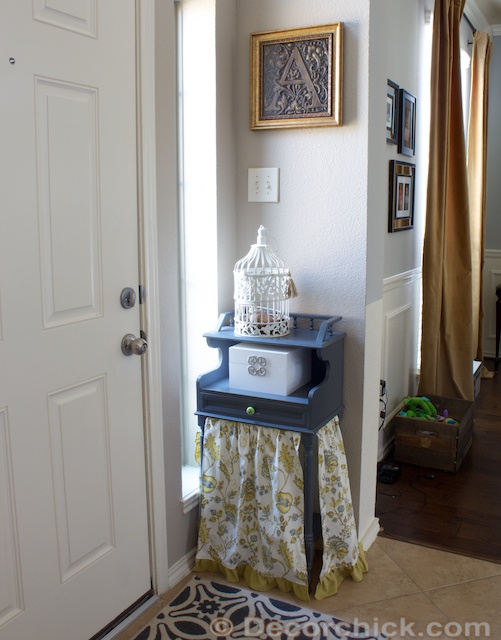 It's not it's forever home, but it's fine for now.
And I also moved the big vase of sticks that I had in our bedroom into the entry…for now.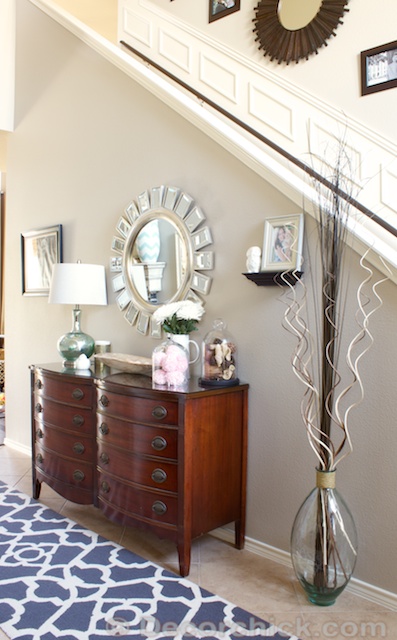 Again, nothing permanent, but fresh changes that feel good and new. Even though I didn't buy anything new. Praise the Lord.  And that rug looks way blue every time I photograph it. I think I'm snapping the photo when the sun is shining on it or something but it's definitely not that blue and way more grey in person.
P.S.- The paint color is Balanced Beige by Sherwin Williams. You can read about it here. I promise I will do a paint colors post soon. It's only about 3 years overdue now.
What are you doing for spring and Easter? Did it totally creep up on you too? Is the snow and cold weather throwing you off? It is for me!
xxoo,
Decorchick!
Let's Connect!