Ever since we have had the faux mantel in the entry/living room, I've had the same mirrors up on either side flanking it. They were fine, but I really needed something more. Our house has evolved and changed so much since we got that mantel, so I needed some mirrors that look more updated like the rest of the house.  I've been considering these mirrors at Target ever since I first saw them. Then they finally went half off so I snagged them up.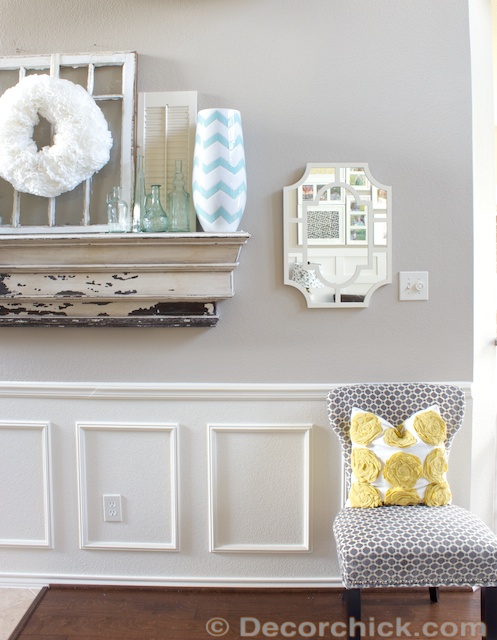 If you remember, these are the ones I had up for the longest time.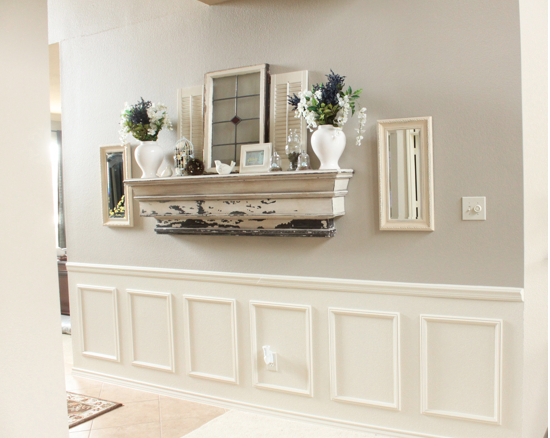 I like the new ones much better!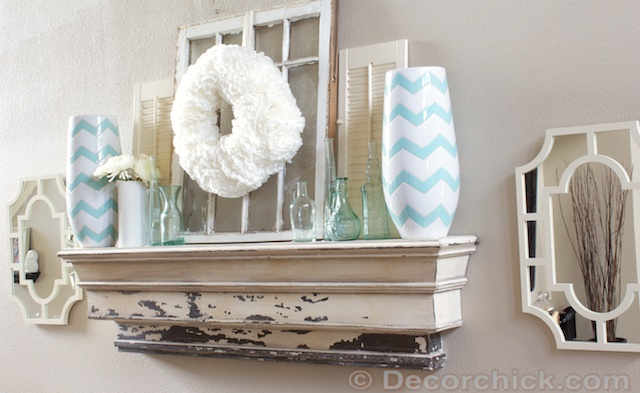 I dug out the coffee filter wreath that I made a few years ago out of the closet and hung it on the old window. I wanted the mantel simple so I just threw up some blue-green glass bottles I've had for a long time too. Also, they were in the closet. :)
Here's a few more.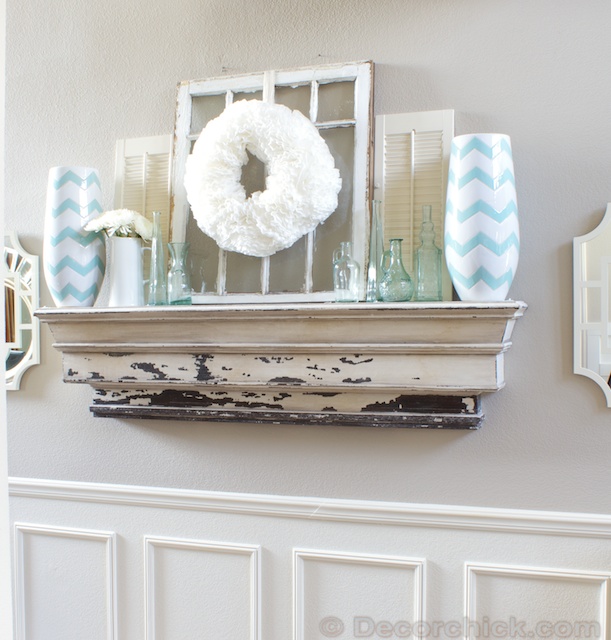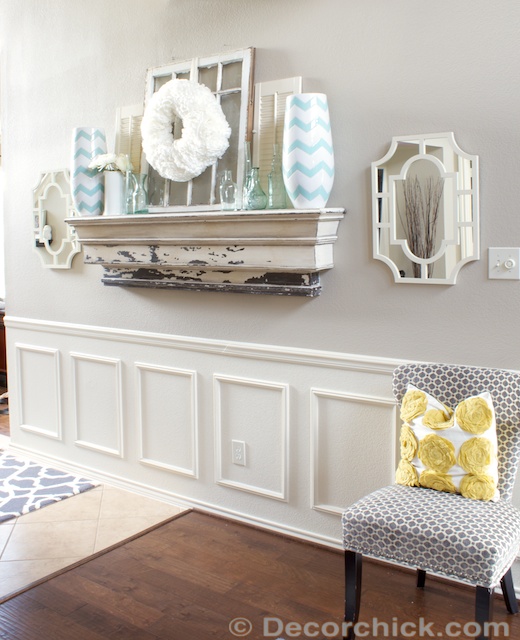 And that's it! Simple, but a difference and they go with the rest of the house now. It may have taken 2 years to find them, but finding what you really want takes time. :)
What do you think? And yes I stole this chair from the kitchen desk, and that pillow that everyone asks about is that Dwell Studio one from Target but they don't sell anymore. Boo!
xxoo,
Decorchick!
Let's Connect!