This wreath is a total copy of Nester's coffee filter wreath.  When she posted about it, I had to have it of course.  It's an infectious wreath.
Gather all of your supplies, i.e. big coffee filters, a wreath form, and your glue gun.  Beware, I burned myself MANY times during this project and it hurt like the dickens.  But beauty is painful.
Once you have everything just do this…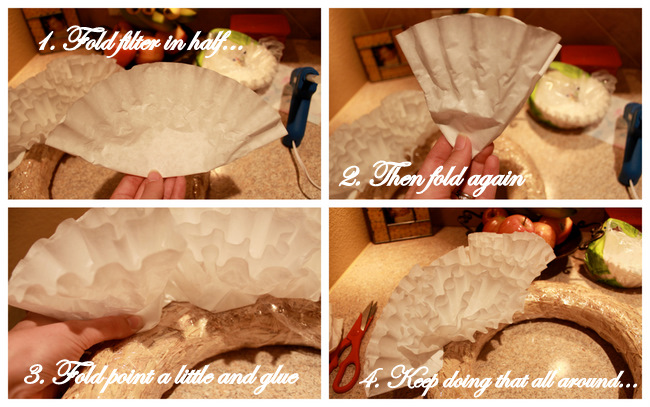 Until you get it nice and full like this.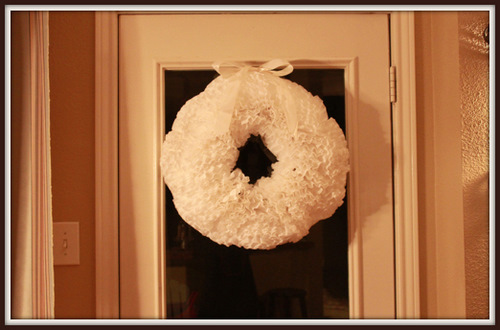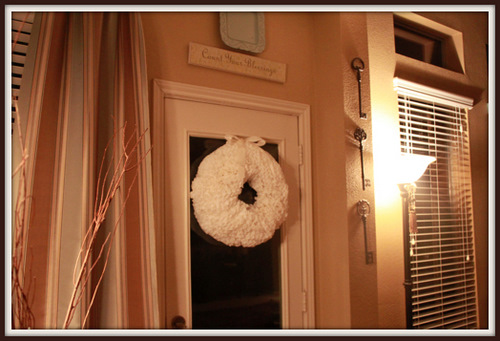 Then add a little holiday cheer if you wish.  I just sat an extra bell in mine.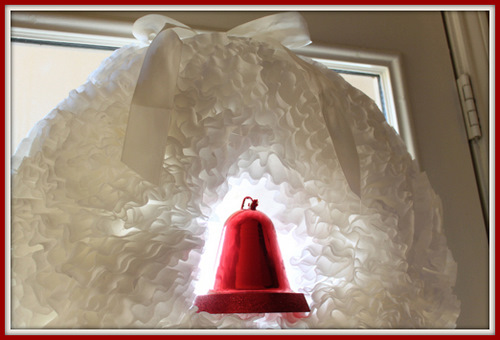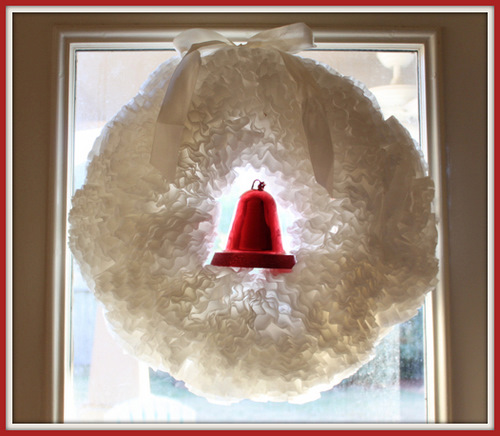 Cuteness right?  You will probably need to use some scissors to even out some spots.  It's just so fluffy and beautiful.  Hubby said it looks like a giant carnation, and that's ok too.  Oh, and I couldn't figure out how to hang it on our back door properly, so I just hot glued the entire wreath to the glass.  Classy, I know.
So do you have a thing for crafts made with coffee filters too, or have you made the famous filter wreath?  They are becoming quite popular it seems.  I love them!
I will be sharing this post at Kate's holiday craft party, The Shabby Chic Cottage, Under the Table and Dreaming, The Shabby Nest, Just a Girl and Thrifty Decor Chick before and after party.
Thank you to my wonderful sponsors:
Altar'd – How to paint furniture guide, Altar'd – Decorative Finishes for Furniture, Savings Lifestyle, Olive Bungalow, Willow House, Silhouette, Lisa Leonard, The Rusted Chain, Red Letter Words, The Vintage Pearl, Simple Fit RediShade, Cutting Edge Stencils, Knitty Bitties, Donahue Wellness
xxoo,
Decorchick!