Have you seen a particular pillow that has big yellow rosettes on it floating around blogland?  I've seen it on SO many blogs and thought it was so cute, so I finally asked my Twitter friends the other day where in the world this pillow is from.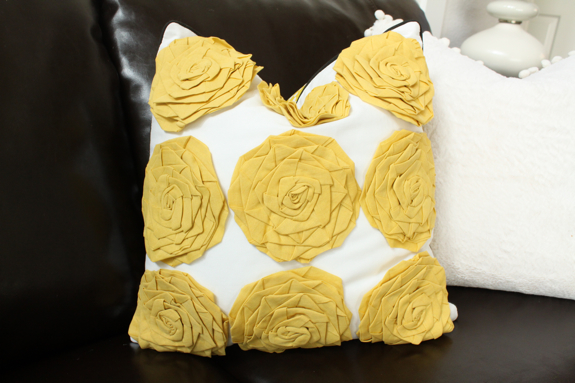 Isn't it cute?!  So in case you didn't know about the pillow, it's from Target made by Dwell Studio, and you can find it online here. They carry them in store too at most Targets (in bedding section), so just check online first for availability.
Here's the back of it which is also cute.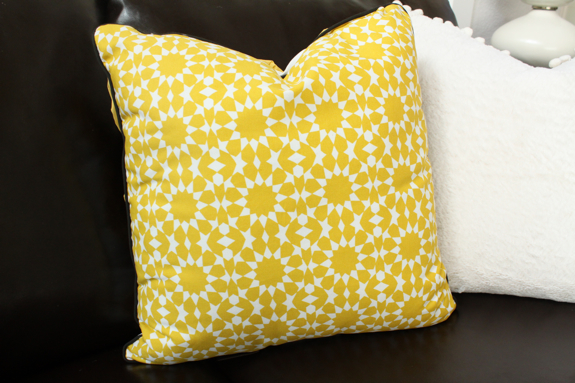 And it goes perfectly with some fabric that I framed for our gallery wall.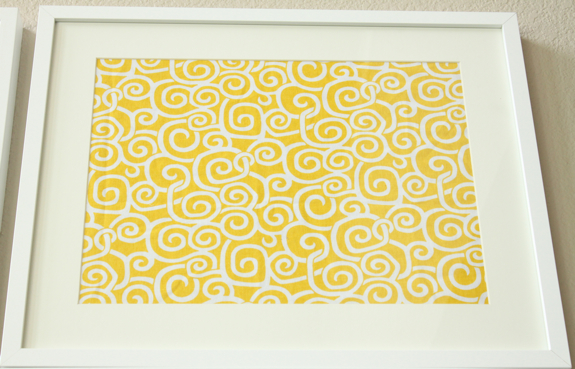 What are the odds?  I guess I was meant to have this pillow all along (I bought 2 for the couch).
Will show you all the new living room wall next week, promise! Just need to find the time to take some photos. :)
So, do you have the pillow? It also comes in chocolate brown which is very pretty too.  Thanks Twitter friends for filling me in!
xxoo,
Decorchick!