Hello friends! I was honored to be invited to participate in a decorating challenge from Pottery Barn! We were each sent their Tanner Nesting Tables, and were challenged to use them to create 2 different looks, in 2 areas in our home. I love the look of nesting tables since they are so functional and can be used in many ways. You never can have too many side accent tables am I right?
The first look I came up with was to use them mostly as a Fall display to hold some pretty accessories. More of like an art work display, if you will.
I wanted to show off how the tables make a great way to hold a big statement accessory like the huge mercury glass vase, which is also from Pottery Barn that I already had. Then all it needed was a basket for texture and another small glass dish filled with pinecones and my huge acorns.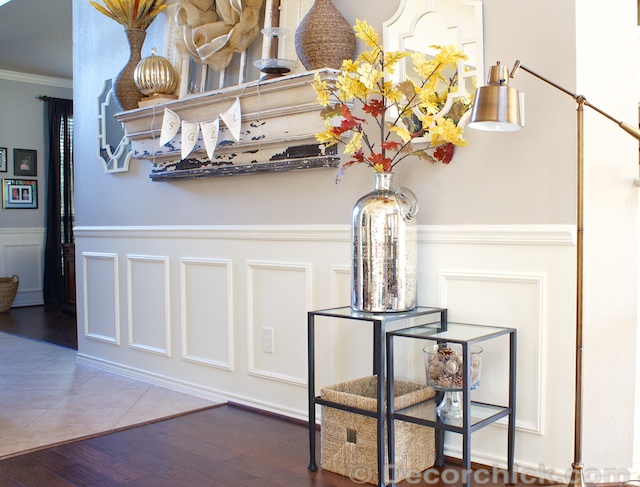 So pretty! And I love it just sitting underneath our faux PB mantel. :)
For the next look, I wanted to use the nesting tables as functional side tables, with the tables actually nestled in about halfway. So I placed the tables by our chair in our master bedroom sitting area and it worked out perfectly.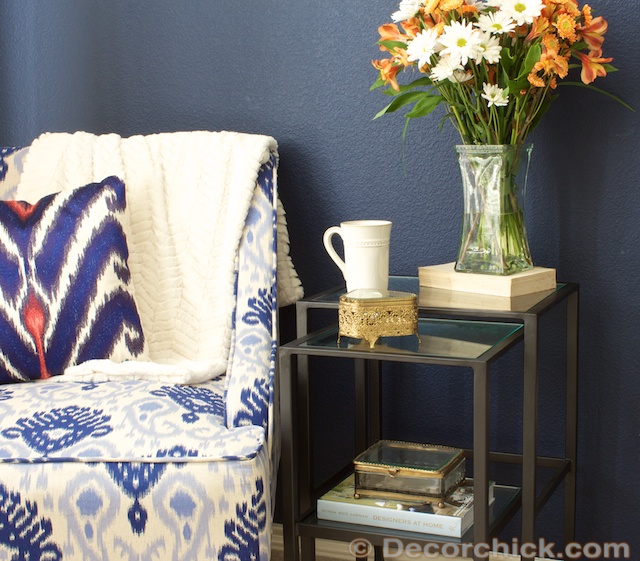 Now we have a place to hold our drinks and books!
I found those little gold glass boxes at my favorite antique store and they were just what I was envisioning here. They are perfect for taking off your jewelry at the end of the day and especially bracelets and bangles, since those can get annoying after a while. :) Also perfect for loose change or other small items.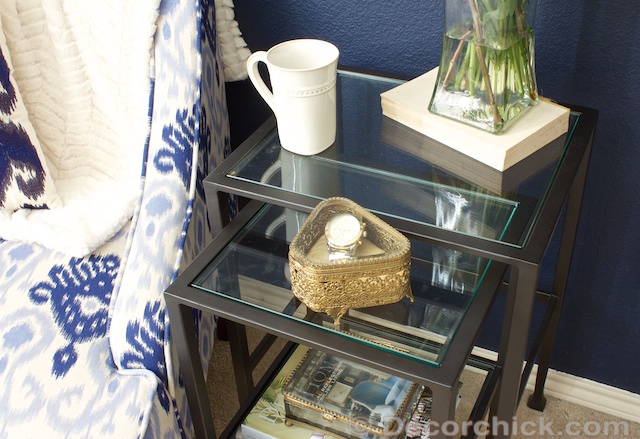 I really love having these nesting tables in our room and they really completed our sitting area making it feel much cozier.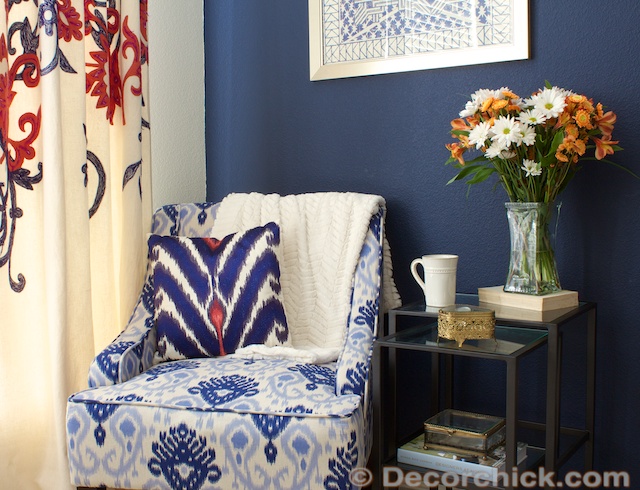 So that's the 2 ideas that I came up with! Which is your favorite? Since this is of course a challenge with 4 of my other blogging friends, I would love it if you could vote for me! Just visit Pottery Barn's Facebook page to cast your vote for your favorite (ahem, mine)! Contest ends November 22.
xxoo,
Decorchick!
Disclosure: I was not paid to participate in this challenge but I did receive the nesting tables from Pottery Barn to complete this challenge and hopefully win. :)