I wanted to get this post up earlier this week, but it's been an interesting week to say the least.  Anyway, a lot of people dream about traveling to Europe or somewhere overseas, but Hawaii has always been my dream destination. And I feel so blessed that I actually got to visit there recently!  We had the best time, and I want to move there.
This post will mostly just be lots of pictures so you've been warned. :)  Let me first just say we did stay in Honolulu a few days.  It is very touristy and busy.  It was pretty yes, but Maui is what has my heart. It's more countryside, very laid back, and absolutely stunning scenery wherever you looked.  I'm serious about that.  I would go back tomorrow if I could.
These pics were all taken in Maui, and I didn't enhance any of the photos.  The water is just that blue and the greenery is really that green.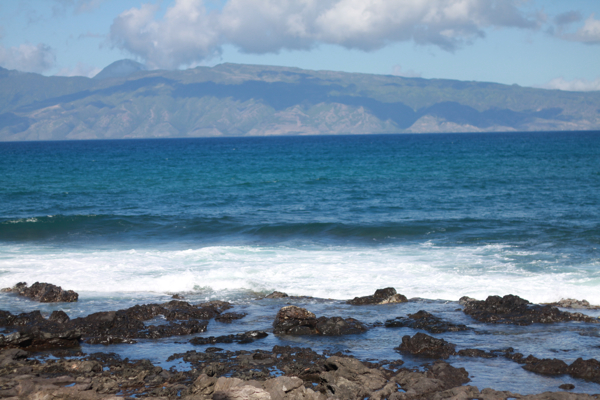 (and that's another island in the background)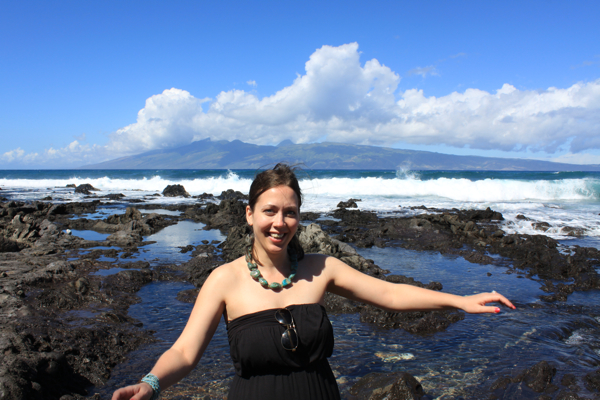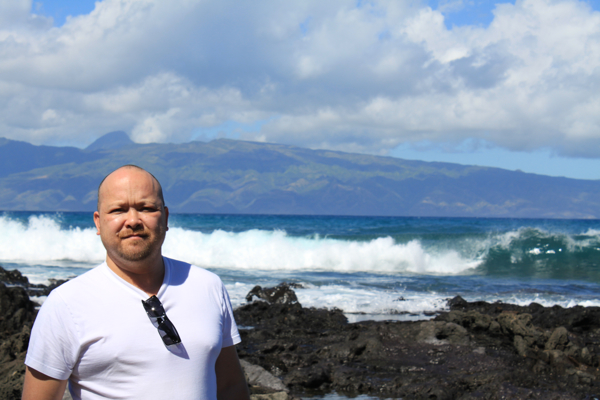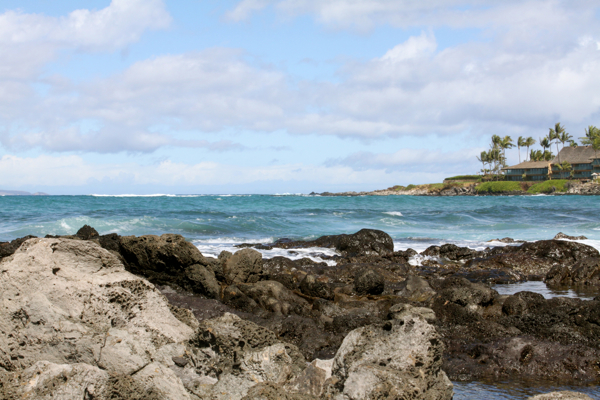 And I'm growing!!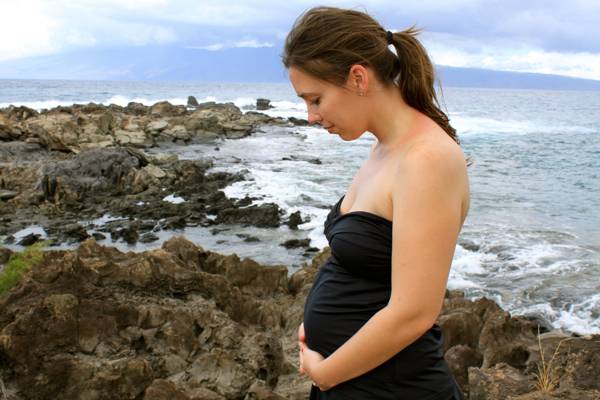 Mr. Handsome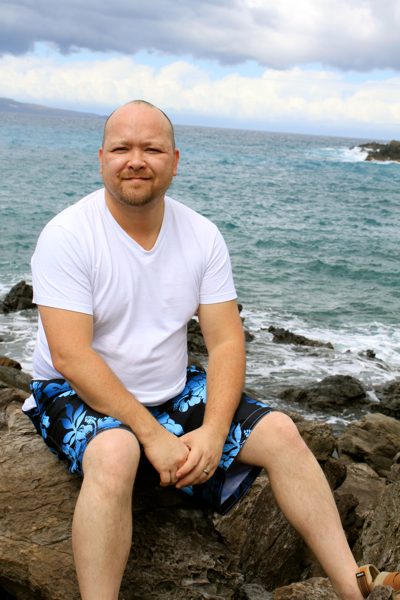 A cool storm that was coming in…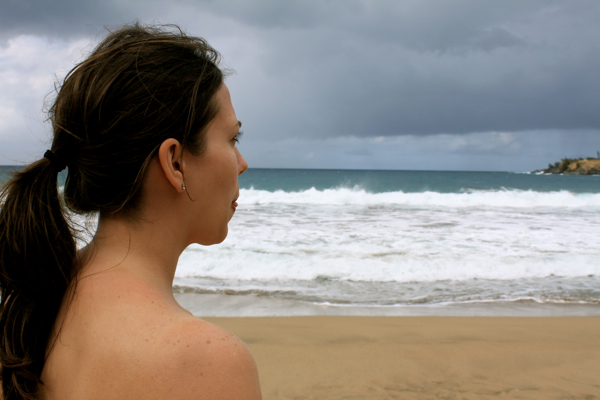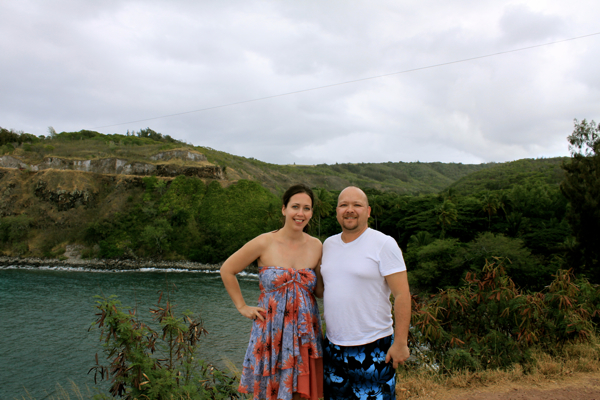 P.S.- I had a bathing suit on under that dress–that was a cover up I bought there and I LOVE it. It's the "skirt you can wear 100 ways" and it's silk and so comfy. It can be a skirt, a dress, or a top and I just wore it as a cover up while there.  There are different types online if you wanted to search for it.
We took many walks through rainforest…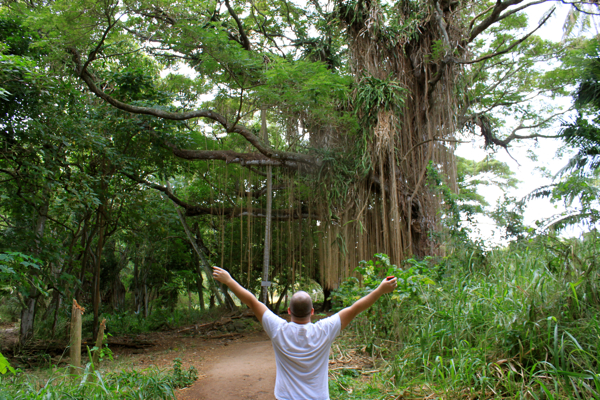 And even saw random chickens and cats in there!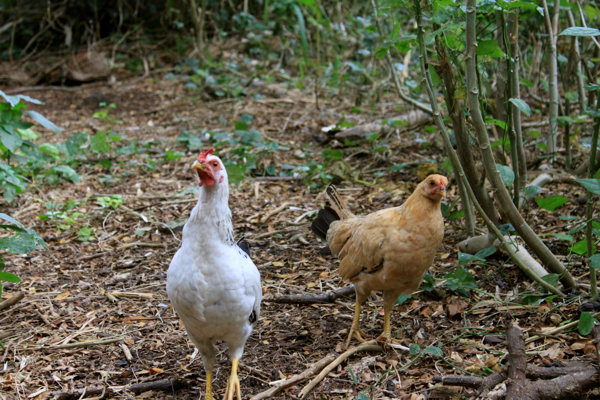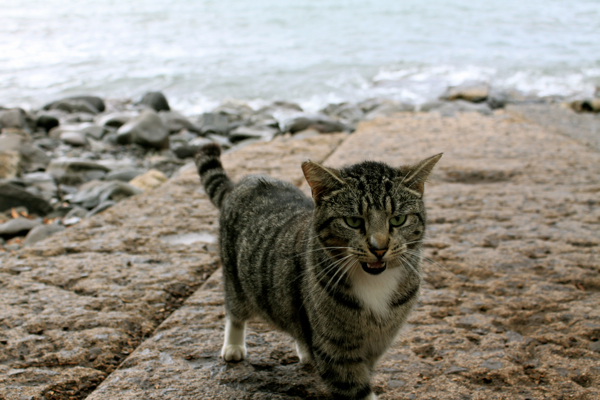 So funny right?
And now begins the Road to Hana pics…Umm I have to tell you all something about this. If you don't have any idea what I'm talking about, it's worth a little google search. Other names I have called this road would be the Road to Hell, the Road to Misery, and the Road to Divorce. Let me first clarify that the actual drive TO Hana was fine and beautiful and not too scary, and once you got to the town of Hana, it is VERY lovely.  And the journey to Hana with all of the stops and adventures was way fun.  What I did NOT like about this all day adventure was after Hana, and going down the "back-side." The way everyone tells you not to go because of the bad unpaved roads.  And yes there is a long stretch of unpaved roads but the worst part was how TINY the roads and how many blind curves there were. It was awful and I was freaking out! Some parts you are just on this tiny one way road, and the cliff of death right next to you.  I would absolutely recommend doing the Road to Hana for anyone going to Maui, BUT I would say to turn around once you get to Hana and go back the way you came.  Because by the time you get to the scary backside, it will be dark outside, and it was awful driving at night.  Yes, this road definitely caused an argument between me and my husband, and I may or may not have thrown something out the window. :-/  It's funny now looking back, and this was also my husband's favorite part of the trip. Go figure!
We did stop at a few of the fresh fruit stands along the way and they were oh so yummy.  And the banana bread they sell is amazing.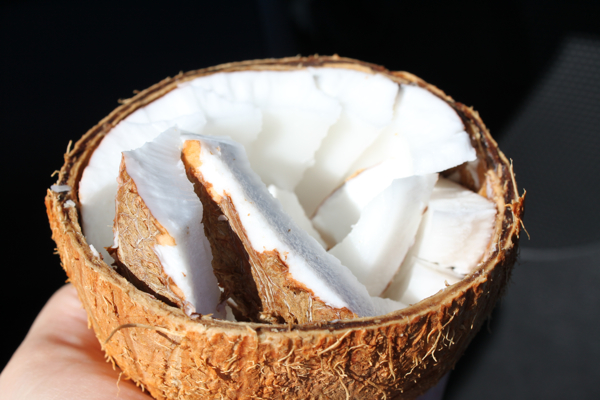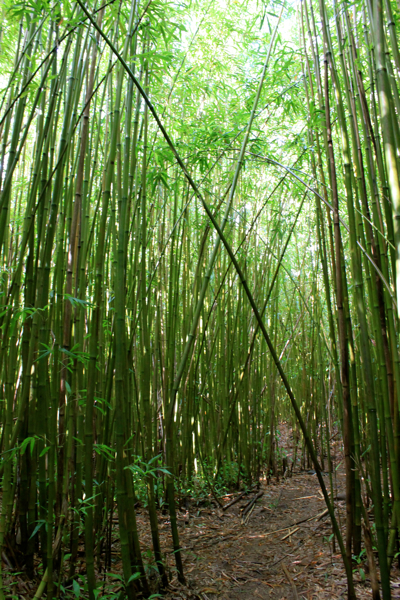 We hiked through a bamboo forest to get to our first waterfall.  And we did a LOT of hiking…probably stuff a pregnant person shouldn't do. :)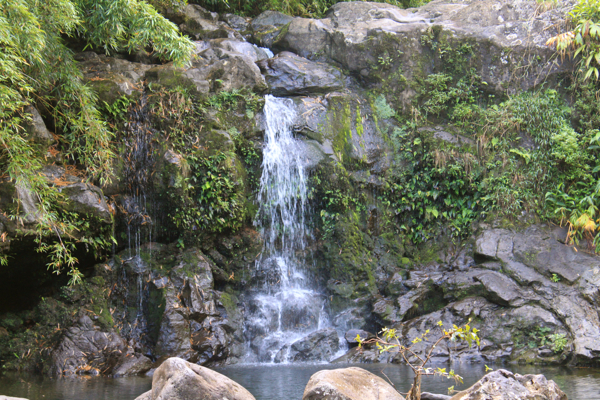 We were pretty amazed at that first waterfall, but that was nothing compared to what was ahead. (I had a guide book telling us where to pull off and get off to go exploring to find the good waterfalls).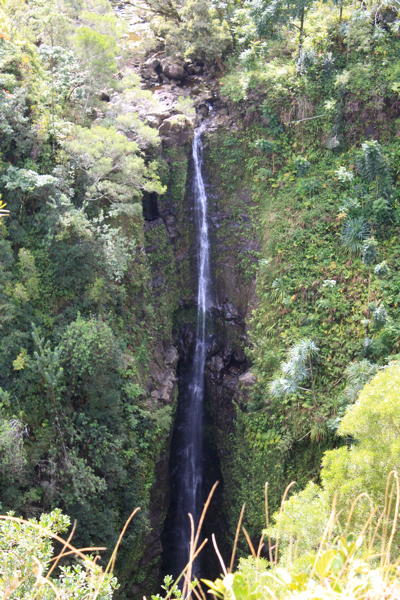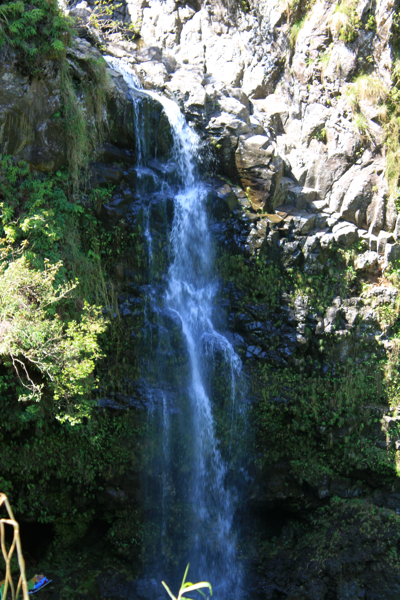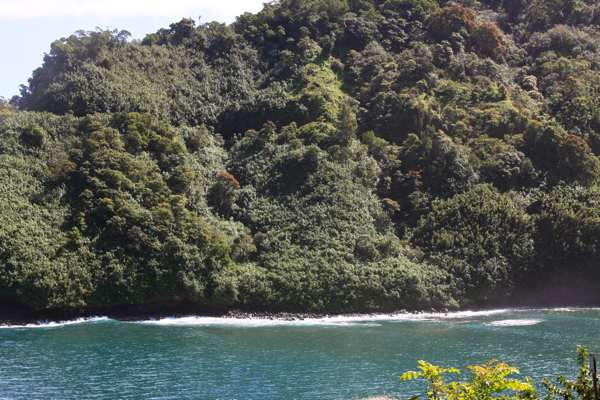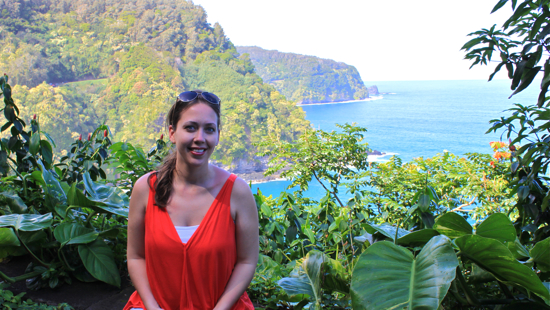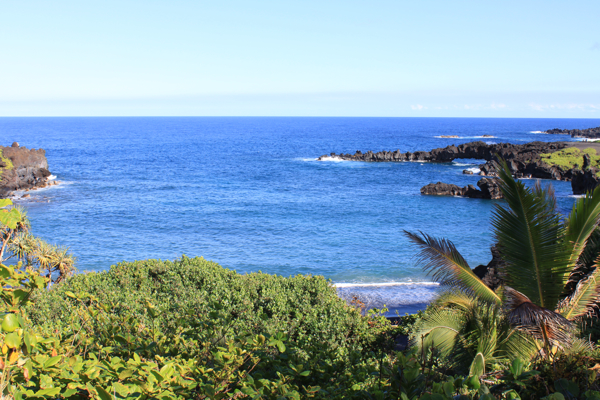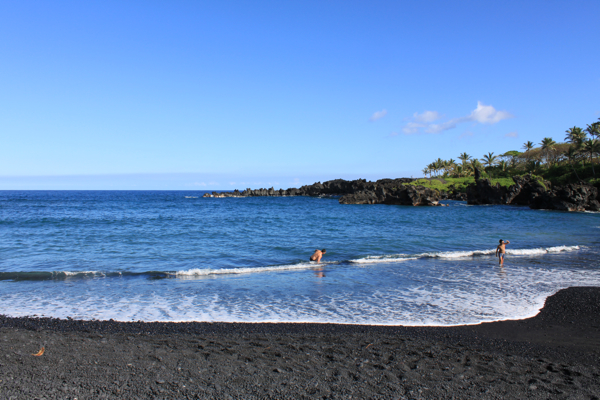 That was a black sand beach and it was very pretty.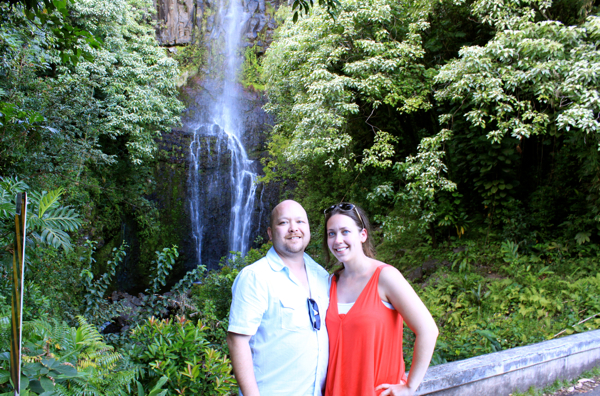 That was one of the last big waterfalls on the Hana Road. See I'm already starting to look a little pale in that picture, I guess getting prepared for the hellish part ahead. :)
We ended our trip with a Luau and it was so cool! It was exactly what you see on TV and such too. Yes there are really hula dancers! :)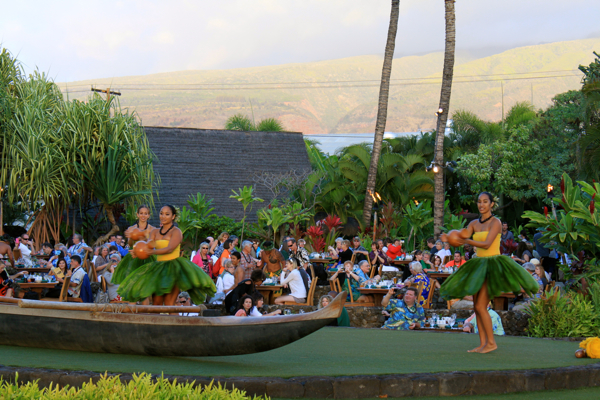 See that mountain in the background? It doesn't even look real.  But this was just in town near where we stayed.  Glorious.
The Luau had very friendly staff too.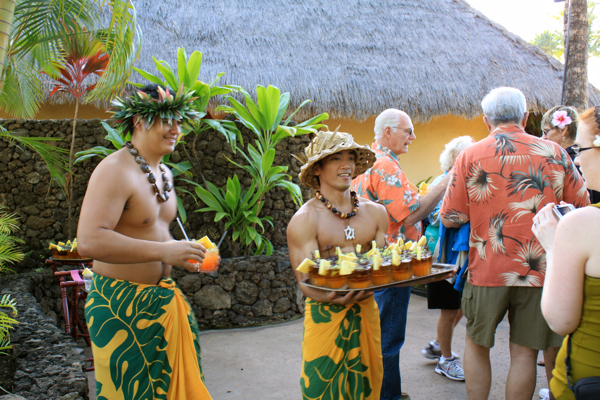 And while at the Luau, look who I ran into?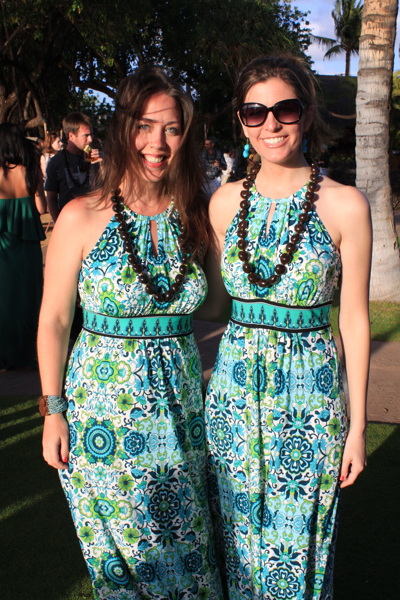 I don't know that girl but we obviously both liked that dress. :) So funny! If any of you know her, tell her sorry for putting her picture up on my site. ;) But to me she looked just like Chris from Just a Girl.
And that's about it. It wasn't easy trying to edit down a million pictures so I hope you enjoyed the ones I did post.  Maui was everything I thought it would be and more.  And yes everyone does say "aloha" and "mahalo" (thank you) everywhere you go. And they serve Spam pretty much everywhere too, including McDonalds. And it's common to eat fried rice for breakfast. My husband was in heaven. We cannot wait to go back!!!
I have lots of other pics of whales and snorkeling too on a different camera, so I may do another post in the future once I get those back.
Oh, and for the reader who told us to eat at The Gazebo, thank you so much. That was our favorite place out of everything we ate and we ate there twice.  I would kill for some of those pancakes and fried rice right now.
xxoo,
Decorchick!