Dads are special guys aren't they? They deserve to be loved on and celebrated just as much as moms on their special day. So remember when me and my husband had the trip of a lifetime to Hawaii a little over a year ago? That was still the best trip ever. But anyway, since my husband (and myself) loved Hawaii so much, I thought it would be fun to have a little Hawaiian themed Father's Day celebration at the house and get him lots of treats to remind him of that time. Just the smell of macadamia nuts and kona coffee is enough to do that, but instead I got a lot more!
When I went shopping at World Market I had a hay day. I could stay in that store for hours. And I did! Haha. There is beauty all around.
They have beautiful outdoor furniture and then lots of BBQ tools and accessories for your man.
I love the assortment of dishes they have to choose from.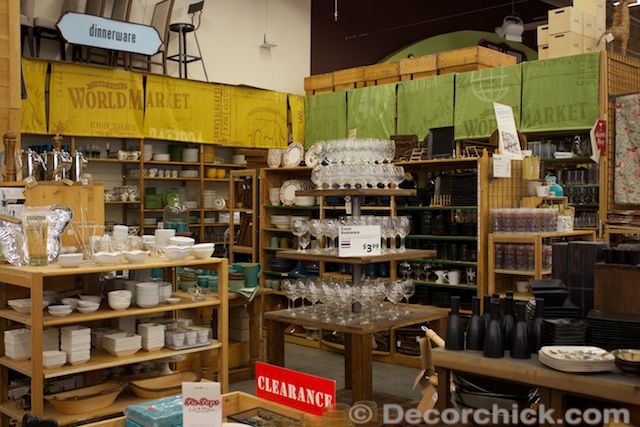 One of my favorite things about World Market is their huge marketplace with lots of drinks, food, wines and beers.
I bought a few serving pieces for the party and things that I will reuse for future things, and then food and snacks. One of my favorite things I purchased were these handblown glass tumblers.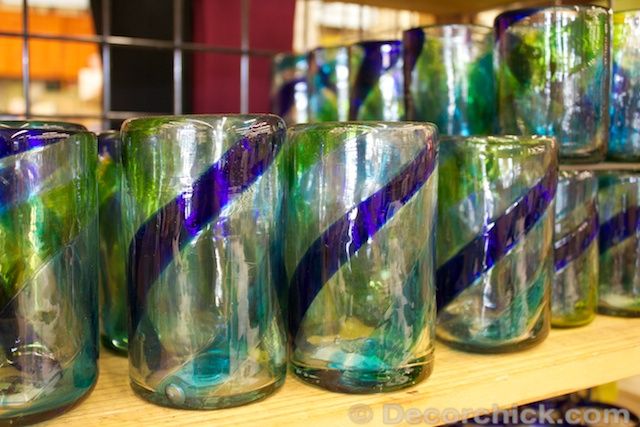 I bought 4 of them. LOVE!
So here's all of my loot for the Hawaiian themed party.
And then I put it all together to celebrate my husband being the greatest Daddy.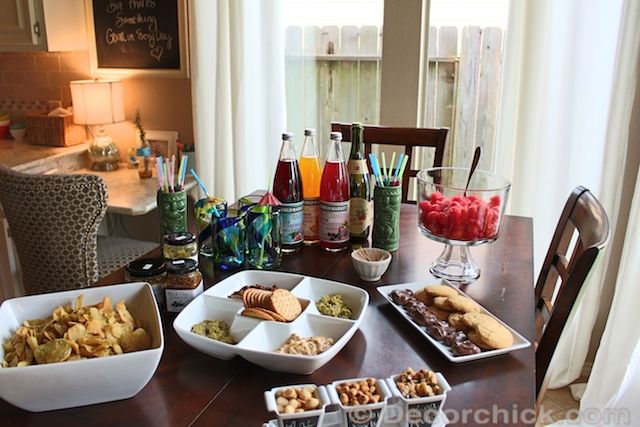 They have the most yummy dips there and those Hawaiian wasabi chips you all must get. Yummo.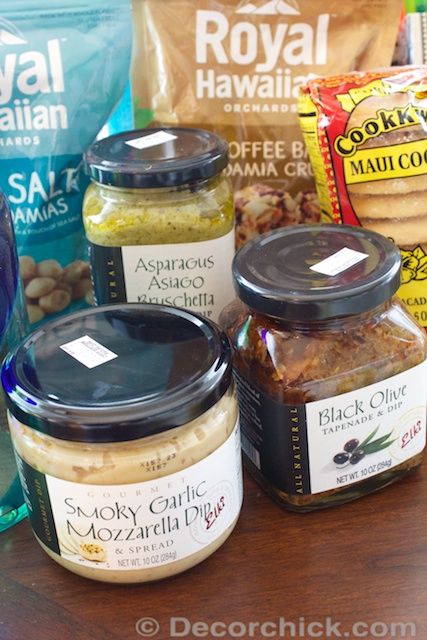 I love this little chalkboard serving set I got too.
So cute right? And in case you didn't figure it out, "mac nuts" are macadamia nuts. :)
I also love this new trifle bowl. The watermelon my mom brought over was perfect!
I had picked up some chocolate covered macadamia nuts and macadamia nut cookies while I was there too.
SO good. I only had a small taste since you know it's not really on my diet, but definitely worth it.
Then one of the best parts, if not THE best part of the party were the macadamia nut pancakes we made and the coconut syrup. Oh my gosh y'all please get this next time your at World Market. They really did capture a taste of Hawaii that we've been craving.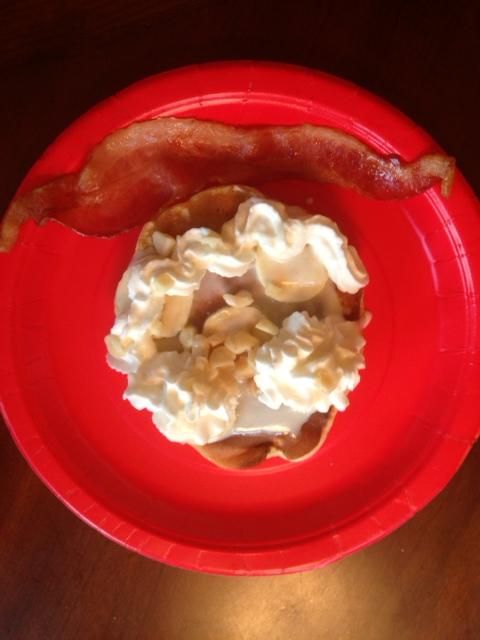 And of course no Hawaiian anything is complete without a pork product! So we had bacon. And those were the kids' happy macadamia nut and banana pancakes. :)
And then here is my very deserving husband and world's best Daddy to our kids.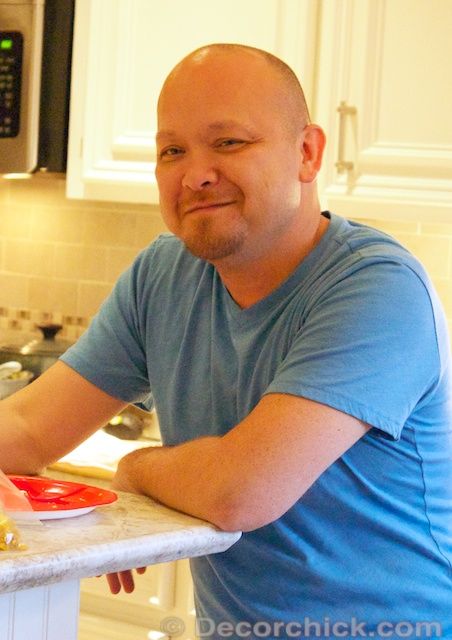 And then here is his very deserving brother and awesome Daddy too who was here to celebrate with us.
They are goofballs can you tell?
Everyone enjoyed it and I'm thankful I could bring a little bit of Hawaii to Texas through World Market for my hubby. And I made everyone use those cute umbrella straws too. It was a rule. :)
And to celebrate even more, you can have the chance to win a $1,000 gift card for you AND another $1,000 gift card for your Dad by entering their special sweepstakes. Nominate your Dad here. And also check out World Market's Father's Day Gifts for more ideas for that special guy. You will definitely find something you love there.
Here's the sweepstakes info again–be sure and enter!!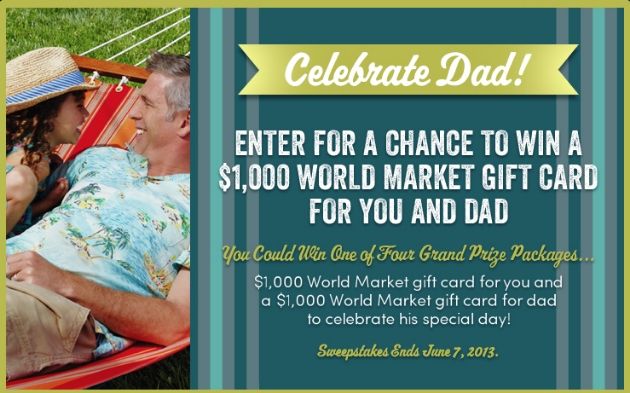 So what are you planning for Father's Day? If you decide to make him breakfast or something, I'd highly HIGHLY recommend that macadamia nut pancake mix and coconut syrup. To.Die.For.
xxoo,
Decorchick!
This is a Sponsored post written by me on behalf of World Market. All opinions are 100% mine.