Over the weekend I decided to make a new Fall wreath for our front door.  The old one we had was a little small and wimpy, and since I've been working on decorating the porch for Fall, I decided it was time for a bigger wreath that made more of a statement.  I'm also going to show you how easy it is to make a wreath of your own.  I know that I've never made a wreath before in my life up until 3 years ago, so I hope this little tutorial will help you because it used to overwhelm me.  And all of you wreath pros I still hope you enjoy the new wreath. :)
Here she is!
It's bigger and better and in charge now. :) Here's our old one from last year (the wimpy one).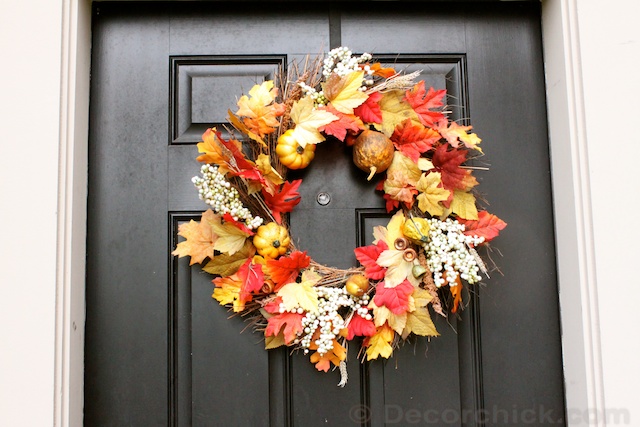 The new one is much better right?
I know it's so tempting to just buy one of the pre-made wreaths you see at the craft stores, but mercy they are so expensive!  I really liked one at Hobby Lobby but it was $149.99, then take 40% off, and well that's just still too expensive.  The one I made cost me about $30.  I already had a few of the items though, so if I didn't I would think this would cost about $40, which isn't bad for a nice wreath. Ok here's what I did.
I first just bought one of the big wreath forms from Hobby Lobby and put my garland that I already had on it.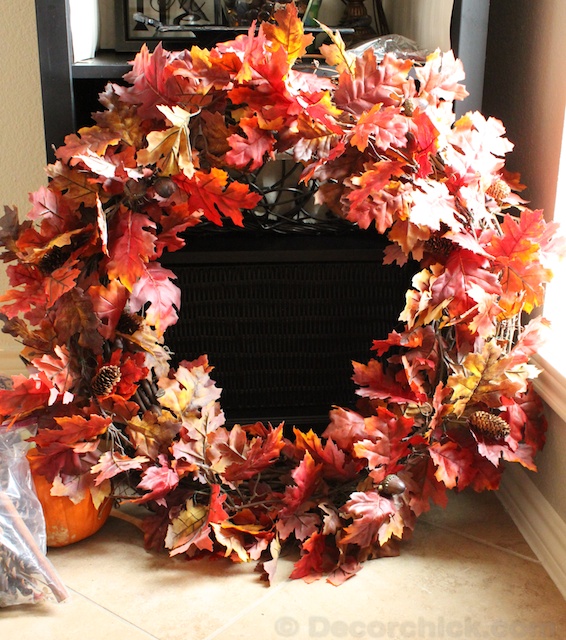 I used 2 strands of garland because I wanted it really full looking.  And I think the wreath looks pretty just with only the garland too!
I attached the garland to the wreath form using just floral wire so it's nice and secure.  So the garland is "the base."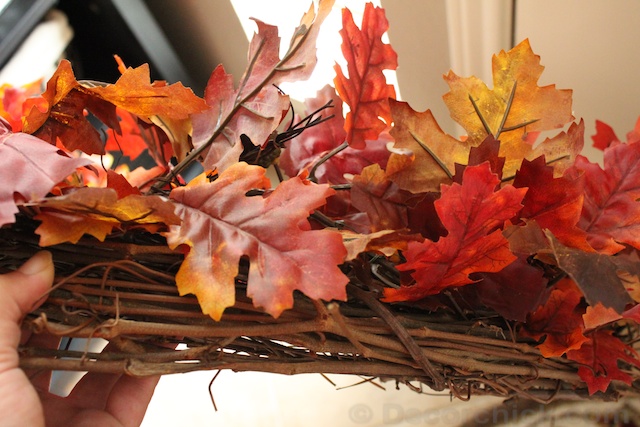 Then pick out some swag from the craft store that you'd like to use on your wreath.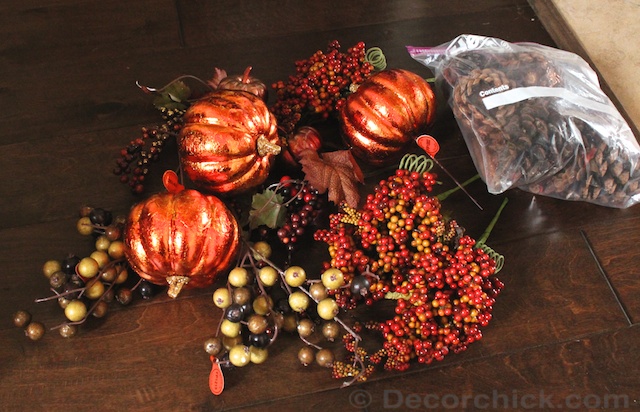 And since my wreath is big, I needed some big items to go on it.
And a good rule of thumb is to place your items in thirds on your wreath.  I don't know if that's a fact or not, but that's just what I do. :)
You can see here that I was spacing my things out and started with the big pumpkins, then the big red berries.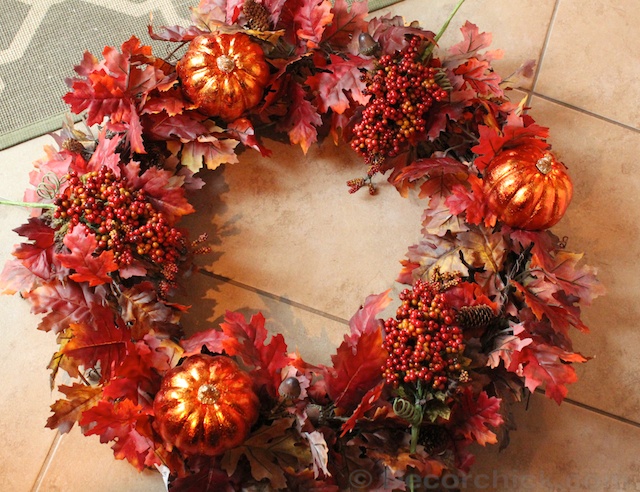 I thought that placement looked good so I went ahead and hot-glued them in place.  Then I just used the rest of the swag and pinecones (that I already had) and filled in the empty spots.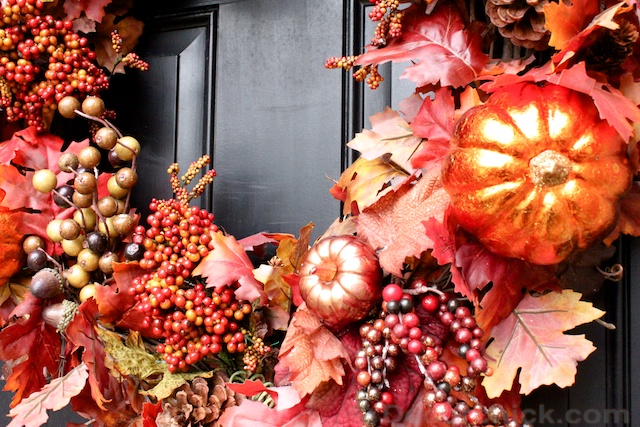 I just love how it came out! I makes much more of a statement on our front door.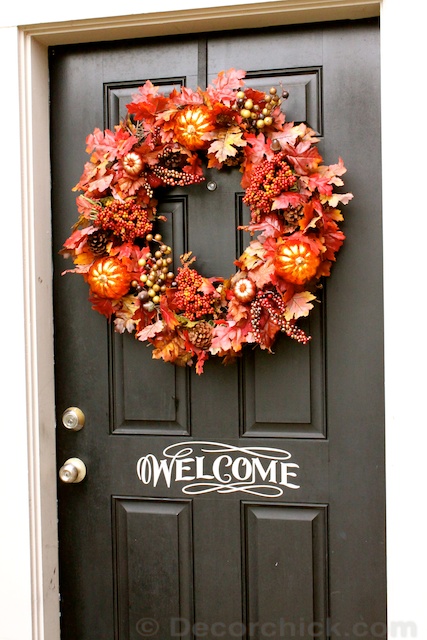 Easy enough right?
Oh, I get asked all the time about that "Welcome" sign–I had it printed at a sign shop a few years ago and it's just vinyl. If you have a Silhouette or craft cutter machine you could make one too! :)
So are you a wreath expert or amateur? Do you add in your wreath swag in 3rd's too or just me? Tell us your wreath secrets!
xxoo,
Decorchick!
________________________________________________________________________
Also find me on Facebook, Twitter, Pinterest, Google+, RSS and Instagram