Hi everyone how was your weekend?  We had a little cool front come through and it feels SO good outside. And we went to our county fair too so it was a fun time had by all.  Our wallets even had a fun time too. :-/  Anywho, I have our porch all dressed up for Fall now and I love it!
Of course I had to use the little wagon from last year's Fall porch, and I put out the new Fall wreath I showed you all last week. I didn't use the garland this year around the door because I thought the new bigger wreath made up for that. It would have been a little too much with both.
Unfortunately though, when I was decorating the porch about a week and a half ago, a horrible disaster happened.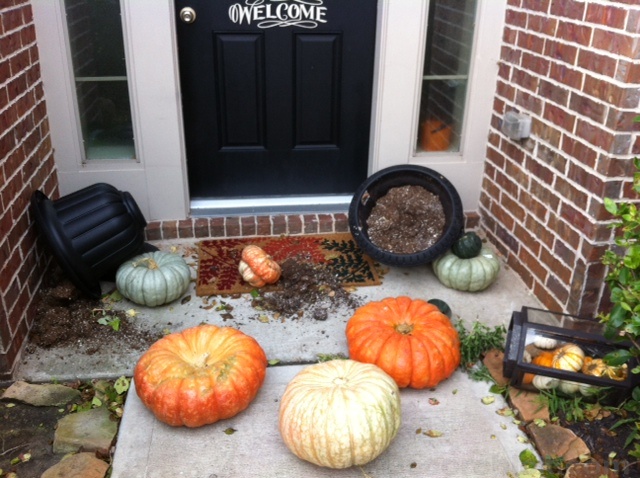 That's what I came home to the day I set it up.  I posted it on my Facebook page and everyone thought we got vandalized or the great pumpkin thief came and destroyed my setup! Not true.  It turns out the pumpkin topiaries I had originally done were too heavy for my plastic planters and they both toppled over crushing everything, and breaking my lantern.  It really was The Great Pumpkin Crash of 2012, but I'm over it now and have fully recovered. :)
Here are the pumpkin topiaries for this year.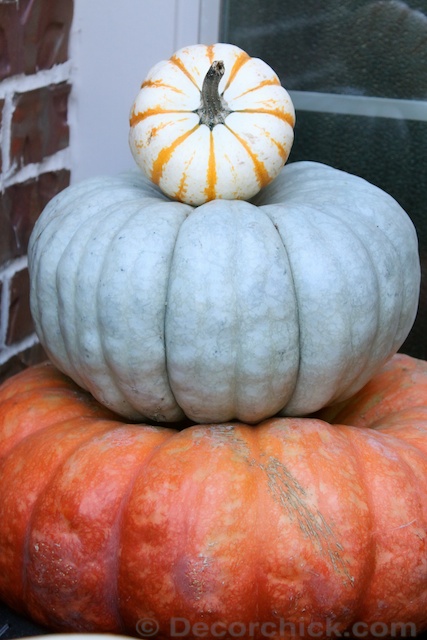 I wanted to use those pretty blue ones this year because I love the color, and of course blue and orange is great together, like my laundry room. :) I had a little blue in the doormat (from Target) so it worked.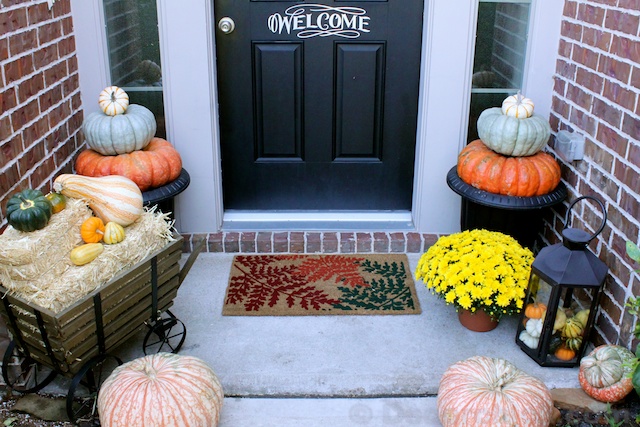 And the wagon…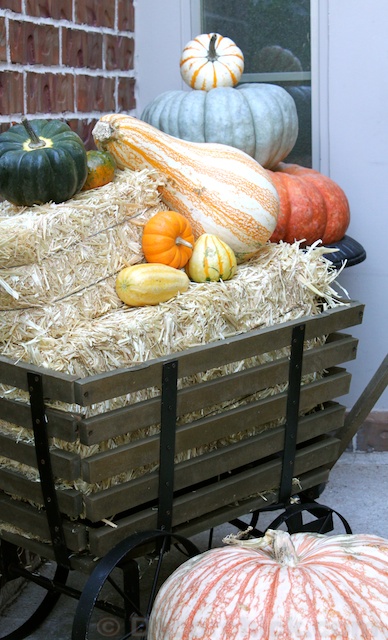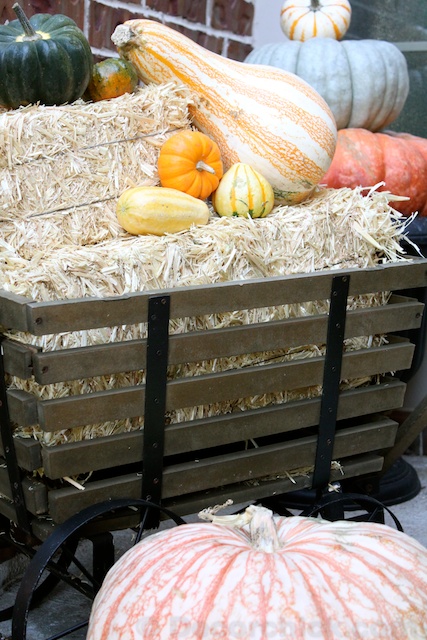 It's still one of my most favorite things. :)
I loved the bright yellow mums this year.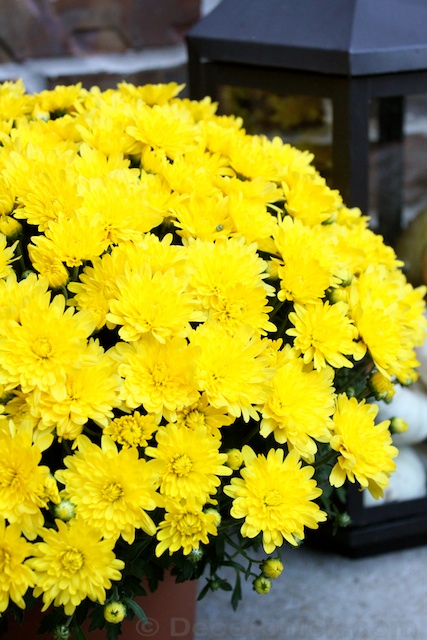 I still did use my broken lantern and filled it up with pumpkins and gourds.  The glass is broken on the back sides from the crash, but you'd never know.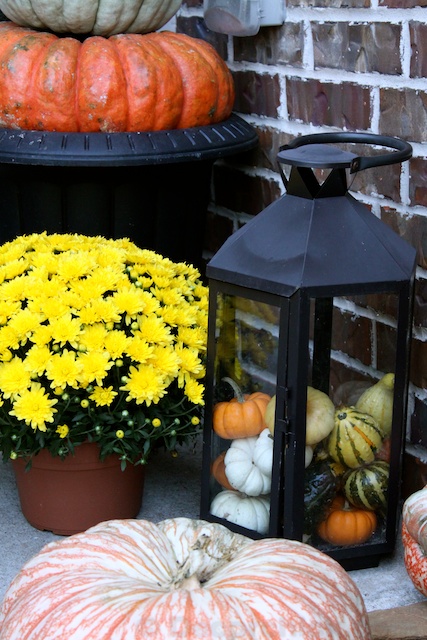 The door got bent a little bit so I need to give it some TLC and repair it. I will probably spray paint the lantern black too since it has a bit of sun damage. But again, you would never know that if I didn't just now tell you. :)
Here are a few more shots of the full porch.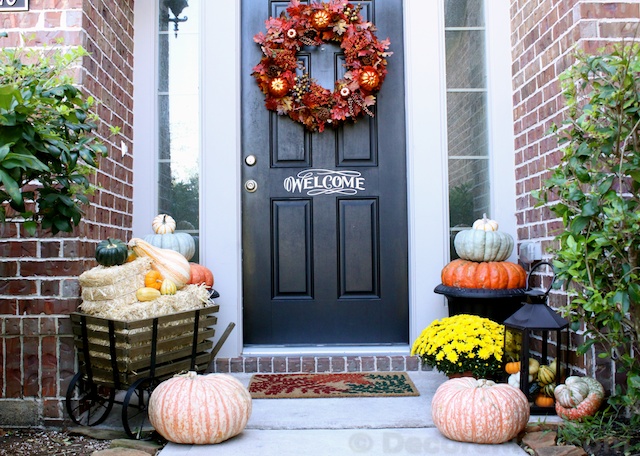 What do you think?  I love decorating with pumpkins and for Fall and I'm so glad this will last me through November and Thanksgiving.  I get to enjoy it for a while! Then it's on to Christmas, oh my!
Have you decorated your outdoors yet? It's one of my favorite things to do!
xxoo,
Decorchick!
________________________________________________________________________
Also find me on Facebook, Twitter, Pinterest, Google+, RSS and Instagram