I've gotten to freshen up a few spaces in our home recently, and what better way to do that with new pillows! And if you keep reading, you can enter to win your own too. :)
I chose new pillows for our master bedroom, the living room, and the school/gameroom. And I can't decide which are my favorite.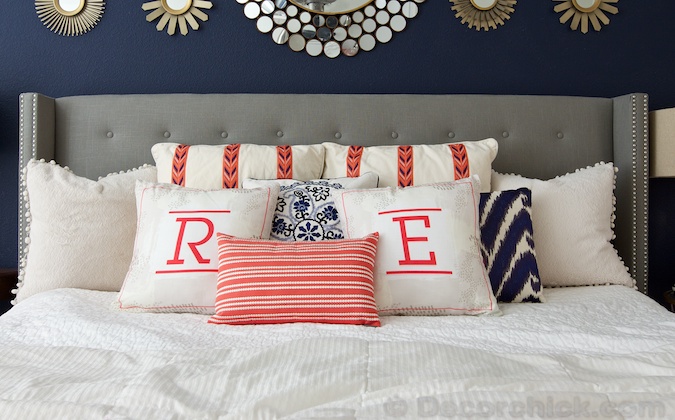 The new pillows in that above picture in our bedroom are the R and E pillows. You know, in case one of us forgets what side of the bed is who's.
I love the coral and white!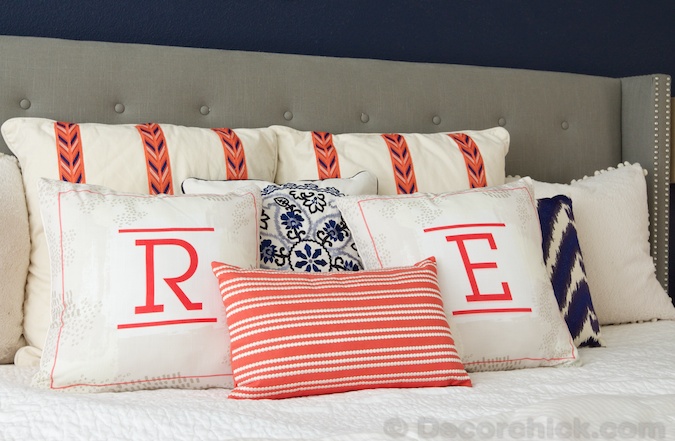 All of the new pillows you see came from Tiny Prints! Yep, did you know they have home decor items? The pillows come with the cover and the insert, and can be washed. So great!
I do really love this colorful pillow I put in our living room also.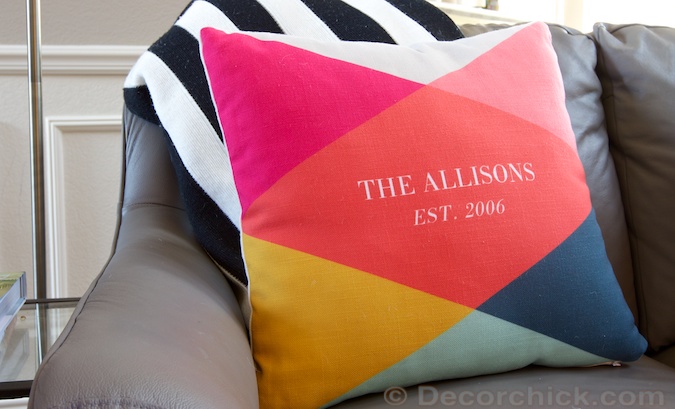 And now we will never forget the year we were married. Hallelujah!
I guess if I just had to choose a favorite, it might be this one that lives in the school/gameroom now.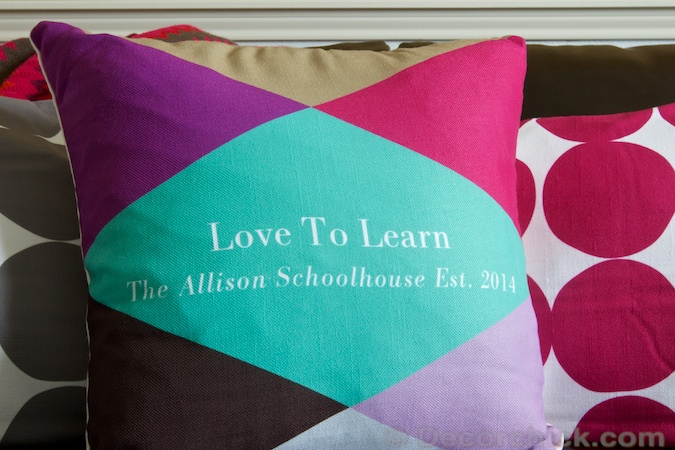 I had to claim that we WILL love to learn this whole homeschool thing right? So I put it on a pillow. :)
Next to it are 2 other pillows, 1 grey, 1 hot pink, with big polka dots and the initial A.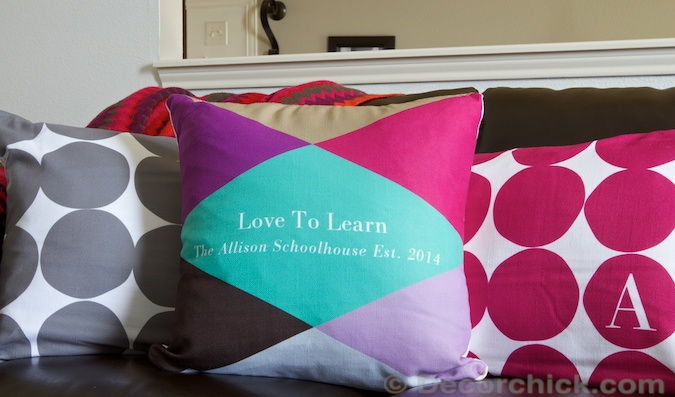 I love how bright and cheery they all are! Surely it will bring happiness while we work in here.
The pillows I chose were the Vibrant Diamond, Forever Dots, and Lively Monogram to do a little re-decorating with.
Want a chance to win your own custom pillows? 
Enter Below to win a $100 credit to Tiny Prints!
Leave a comment and tell us what your favorite pillow style is from Tiny Prints.
Optional extra entry: Share this giveaway on social media, i.e. Facebook, Pinterest, Twitter, and include a link back to this post and leave a 2nd comment with where you shared.
Easy peasy! Giveaway will end on Friday, September 5, and winner will be chosen via random.org. Good luck everyone!
xxoo,
Decorchick!®