Any coffee lovers out there?  We are big drinkers (of coffee) and have one of those Keurig coffee machines and use it every day, several times a day.  We love it!  But I did not love the boxes that the K-cups come in and the space that they waste.  So I had to come up with something to organize them all in and I didn't want to buy one of the holders that Keurig makes and sells.  And this is what I came up with.
Like I said I didn't want to spend money on the holders they sell in the stores because I think they are overpriced, and they don't hold all of the K-cups that come in the box, especially if you have several kinds of coffee/tea like we do. So it wouldn't really have solved my messy box problem anyway.  I needed something big that could hold several pods.  And I also needed it to be free because I didn't want to go out to the store the other day so I had to be resourceful and use what I had around the house.
Here is how this part of our pantry looked before when we had just the K-Cup boxes.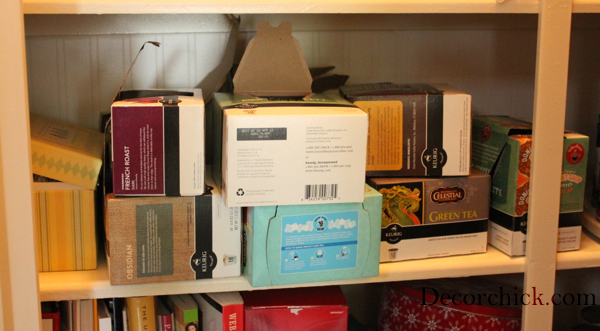 It drove me nuts! So all I did was grab a basket I had in my closet…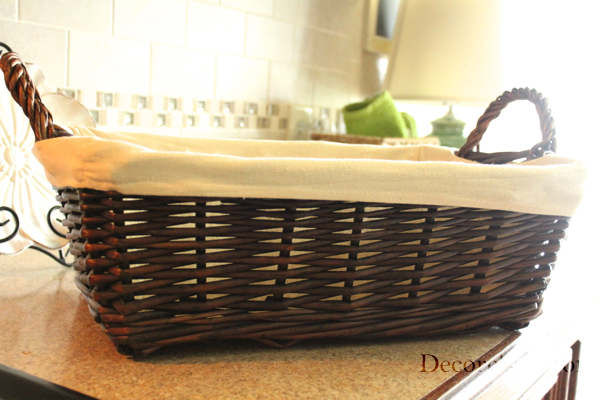 Cut off the cardboard flaps from a diaper box to use as my dividers…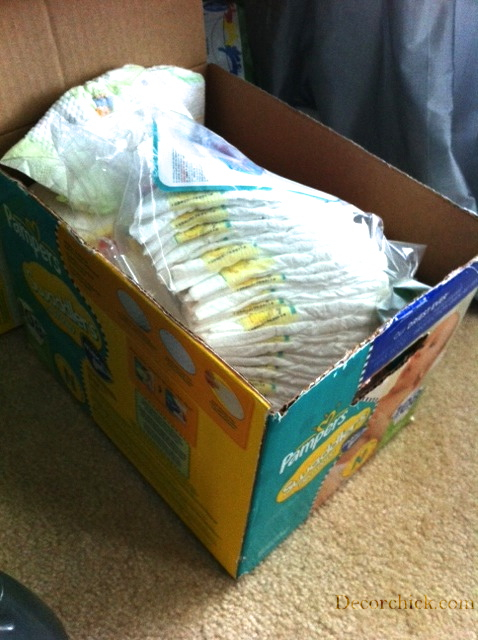 And just stuck them in the basket.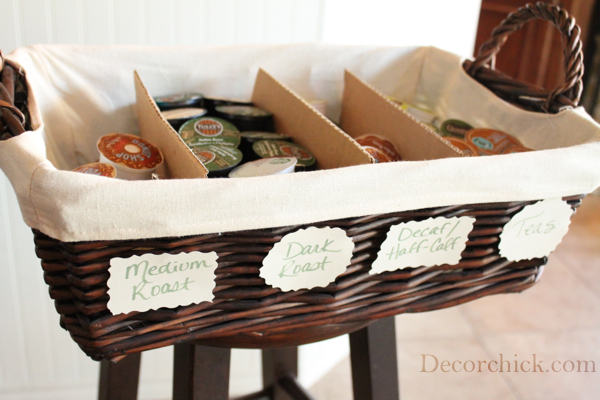 I said I was resourceful didn't I? :) 4 dividers should be enough for us, but if I need to add more in the future I easily can.  For ours I labeled them Medium Roast, Dark Roast, Decaf/Half-Calf and Teas.  You of course can have as many or as little as you'd like. :)  And if you don't have diaper boxes handy, just use anything stiff–cardboard works good though and if you are feeling extra crafty you can even spray paint the cardboard for a more pretty factor.  :) For the labels I just used pinking shears and cut some cardstock I had, then used a chalk pen to write with.
I love how the new basket looks in our pantry though!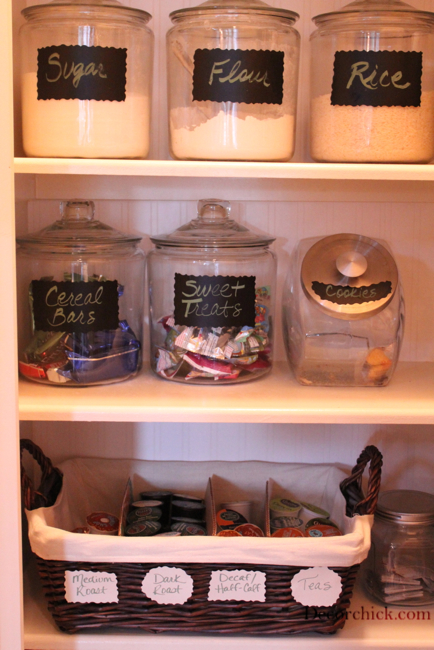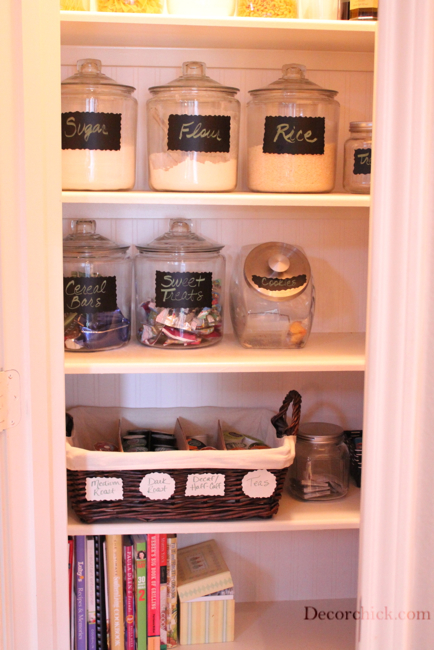 So much better and prettier than the messy boxes everywhere. Now, is this the project of the year? No, but it's functional and it was free.  And it holds ALL of our coffee.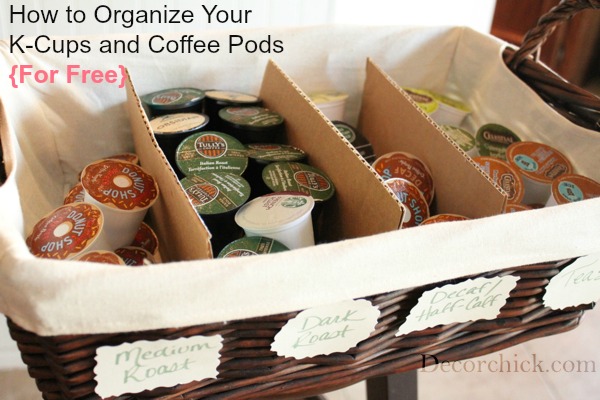 It works for us!
Oh and you can find more about our pantry here, and I even made a special trashcan a while back for coffee pods too (that was when we had the old Tassimo machine, but we still use it for our new Keurig machine and K-cups!)
How do you organize all of your coffee pods?  Have you bought one of those carousel things or drawers they make? If so take it back and use a basket and cardboard instead. (kidding) :)

xxoo,
Decorchick!
__________________________________________________________________
Also find me on Facebook, Twitter, Pinterest, Google+, RSS and Instagram