I hope you all have enjoyed all of the holiday tours happening around blog land this week! I'll tell you what, this stuff ain't easy. But we do it because we love it, and want to show you all. So I am excited to be participating in another holiday home tour today, showing off the rest of our Christmas home!
If you are stopping by from Sand and Sisal, thanks so much! I hope you enjoy our Christmas home tour!
So let's kick this thing off. Come on in!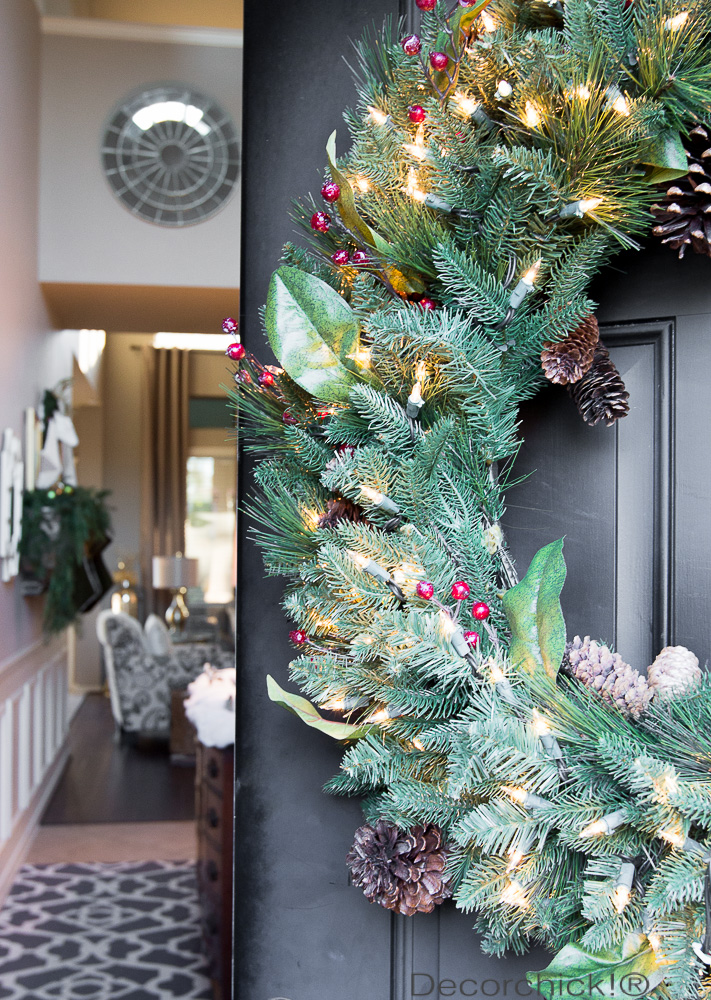 I'm going to bypass my office, because well, it's an essential oil mess right now. :) So let's go straight to the living room.
I really did keep things simple. I have a 5 year old and a 2 year old remember? My 5 year old put on most all of the ornaments, and I didn't even move them around. I think she did a great job!
I said a while back I wanted green and gold this year, so that's what I did. Sometimes I just get these visions, and somehow or another, everything just comes together. Love when that happens!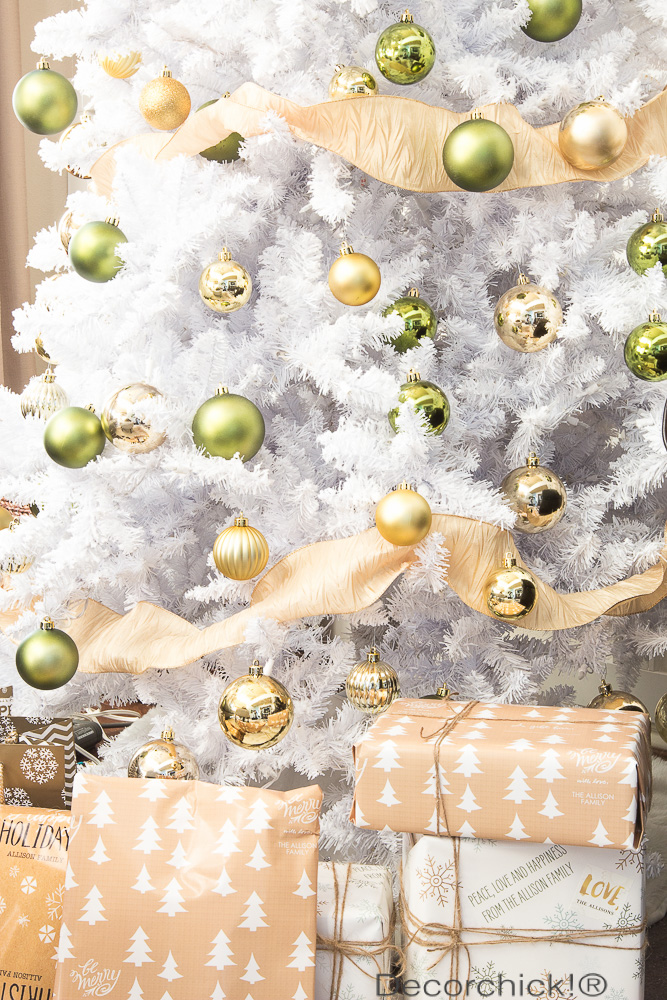 I still love our huge white flocked tree that we got last year so much!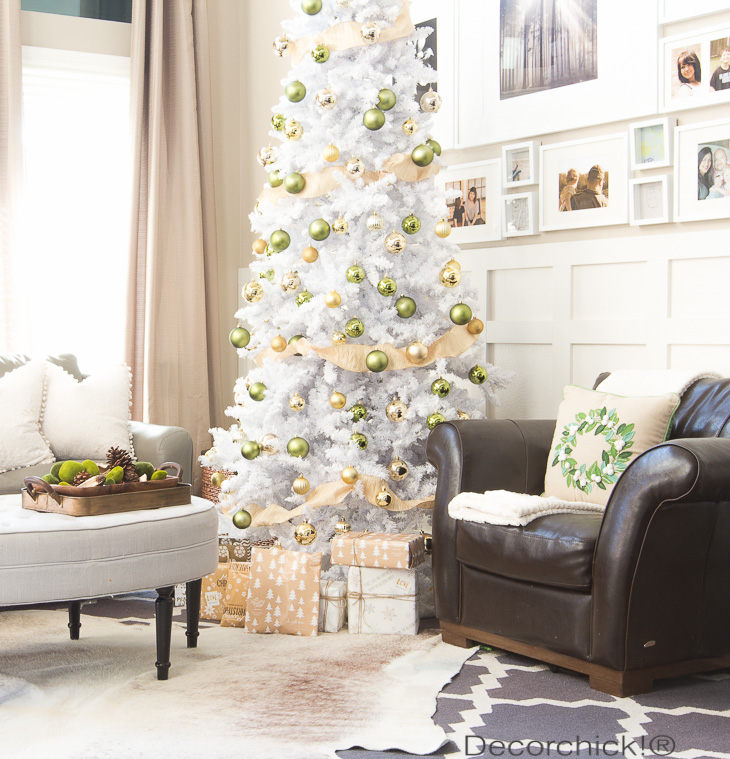 Yes you'll be seeing a lot of the tree because well, I took a lot of photos. :)
If you haven't seen our green and gold mantel yet, here it is.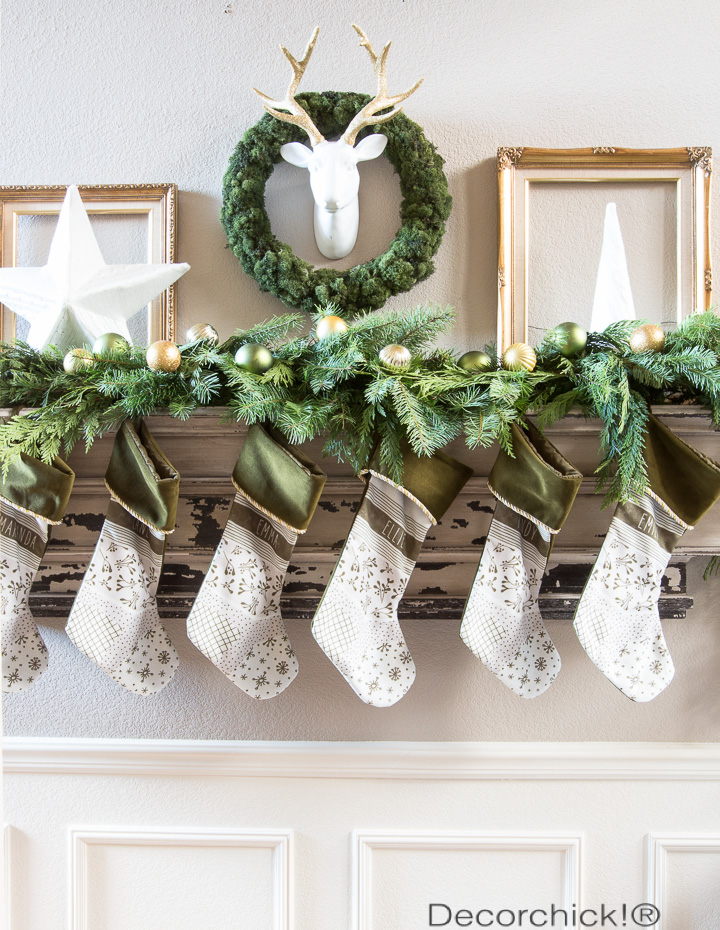 So it all ties in pretty nicely with the living room.
I couldn't resist a few new pillows from Homegoods. Particularly this blingy moose.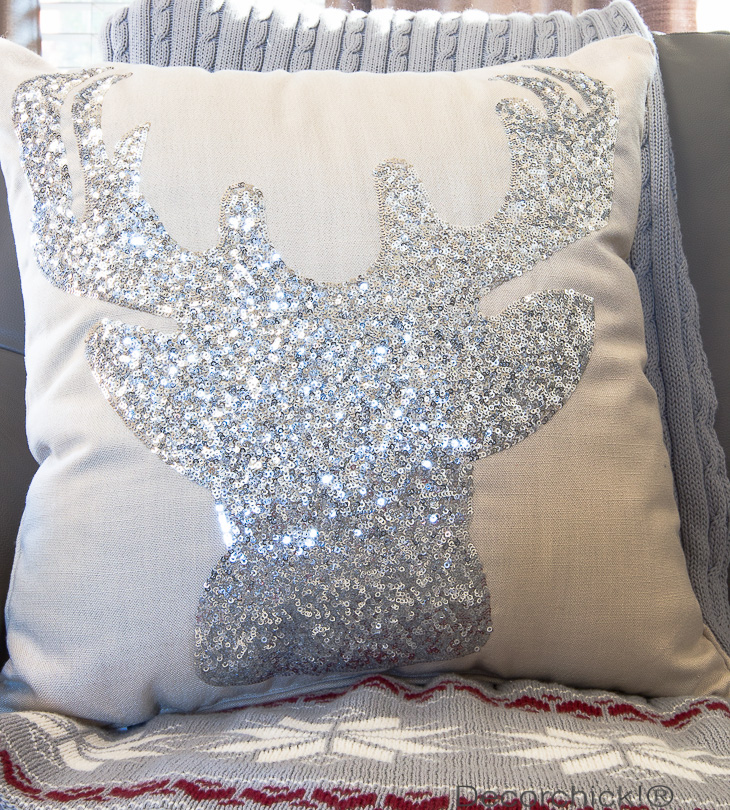 That is a moose right? The grey sweater throw is also from there. They always get me with their dang throws!
Then I also picked up this gold one for an accent chair.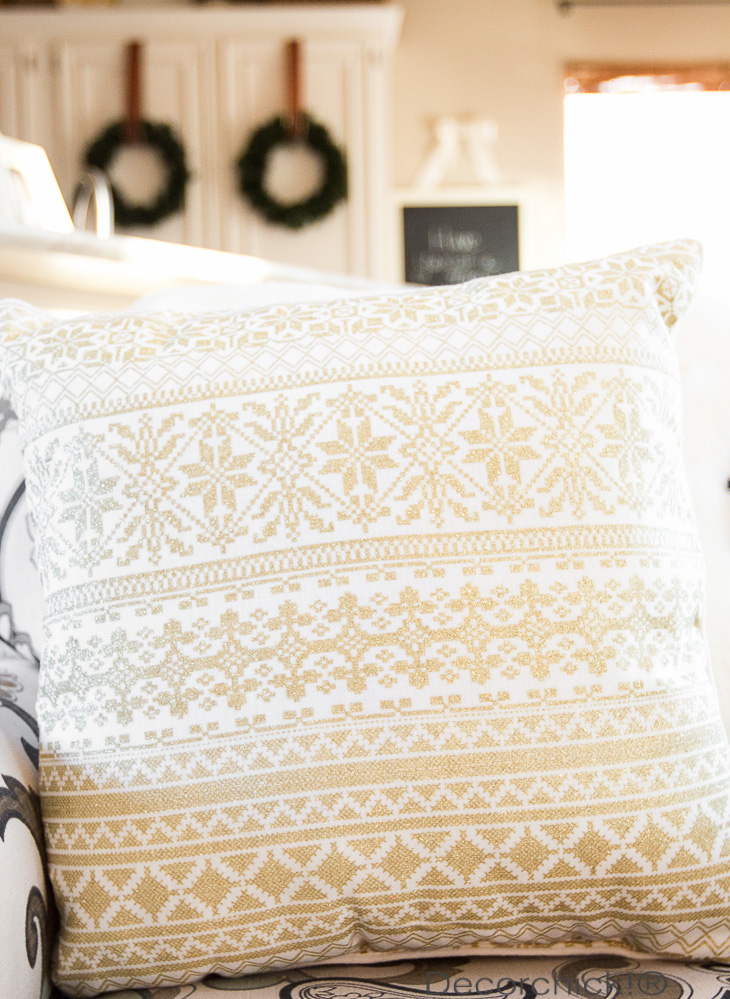 This is a simple little side table.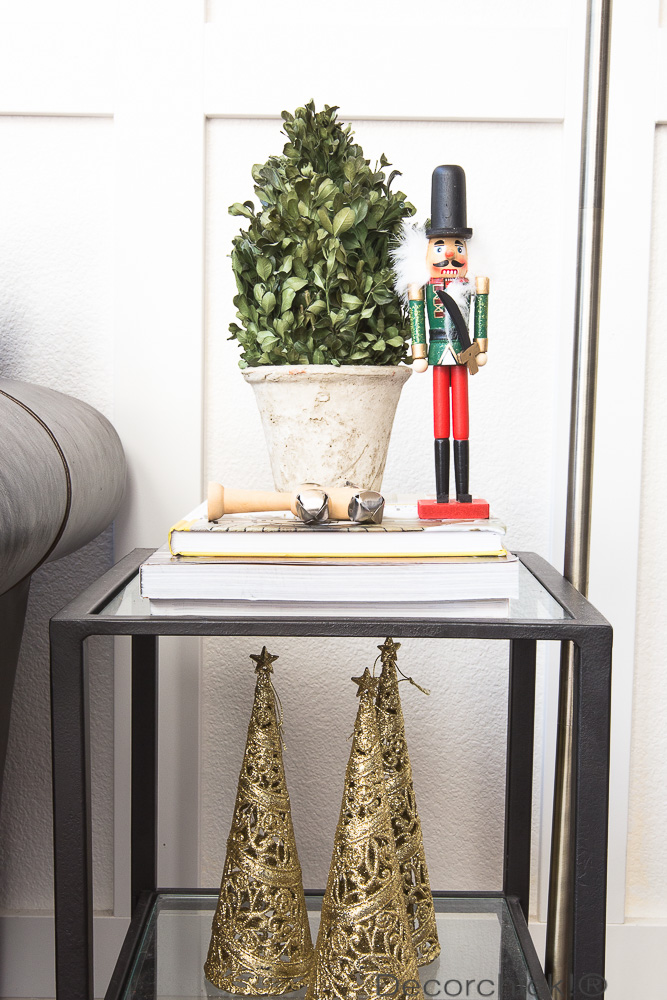 Here are a few more shots.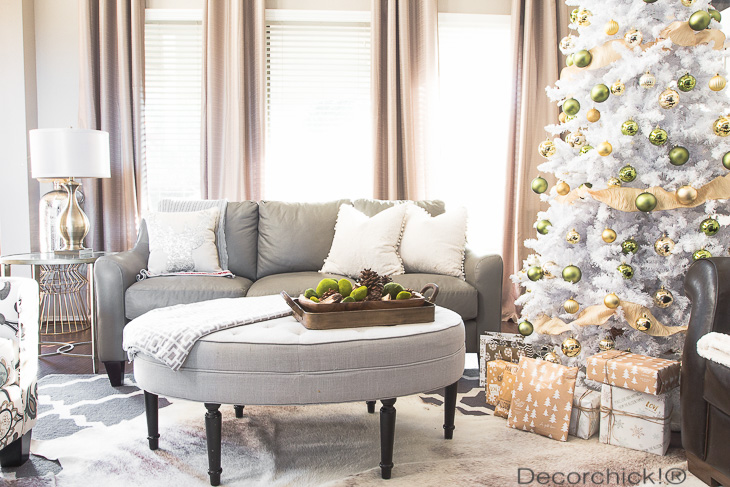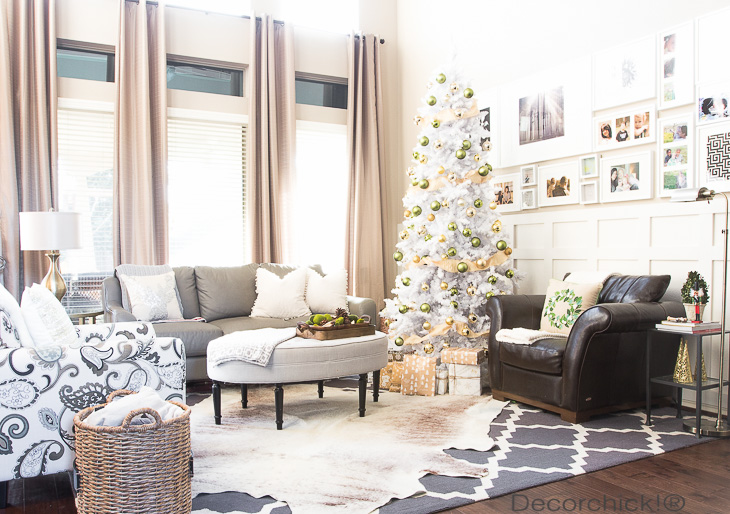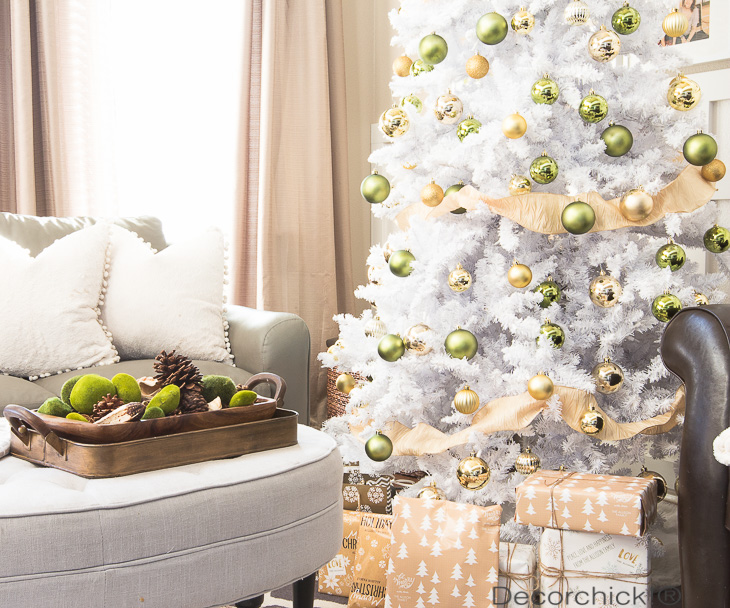 And this is what the tree looks like lit up during the day.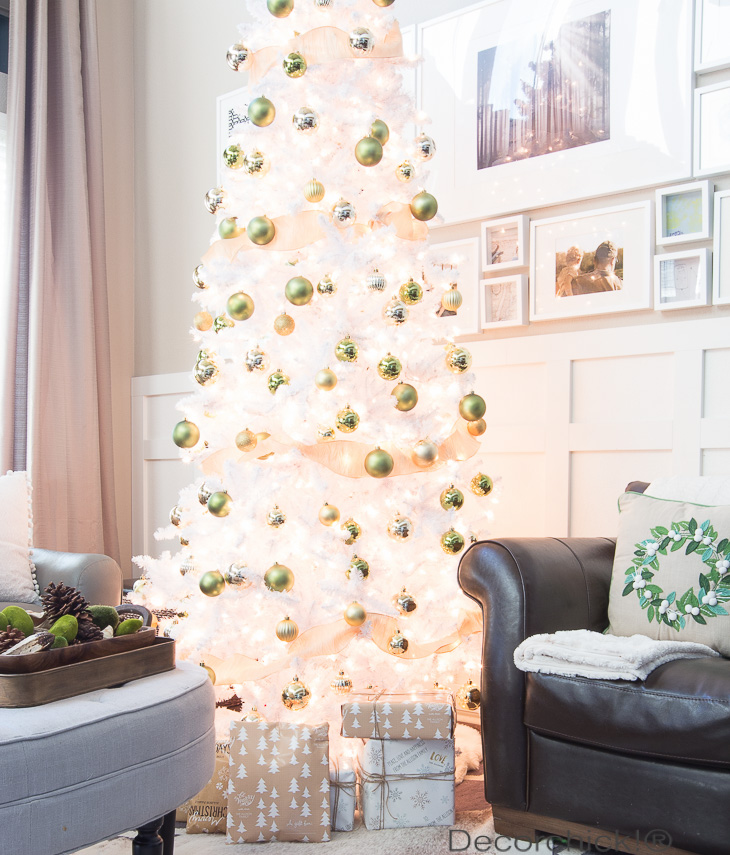 And at night when it's most magical.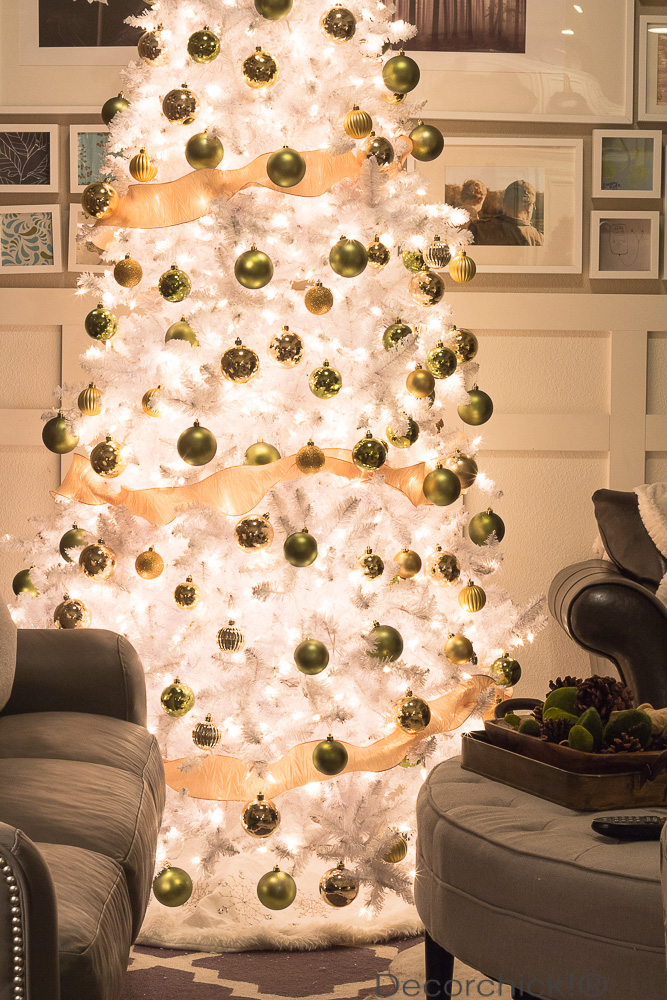 This tree has tons of lights and it's so so pretty! Clark Griswold would approve I think.
Of course I couldn't leave without showing at least one bokeh shot.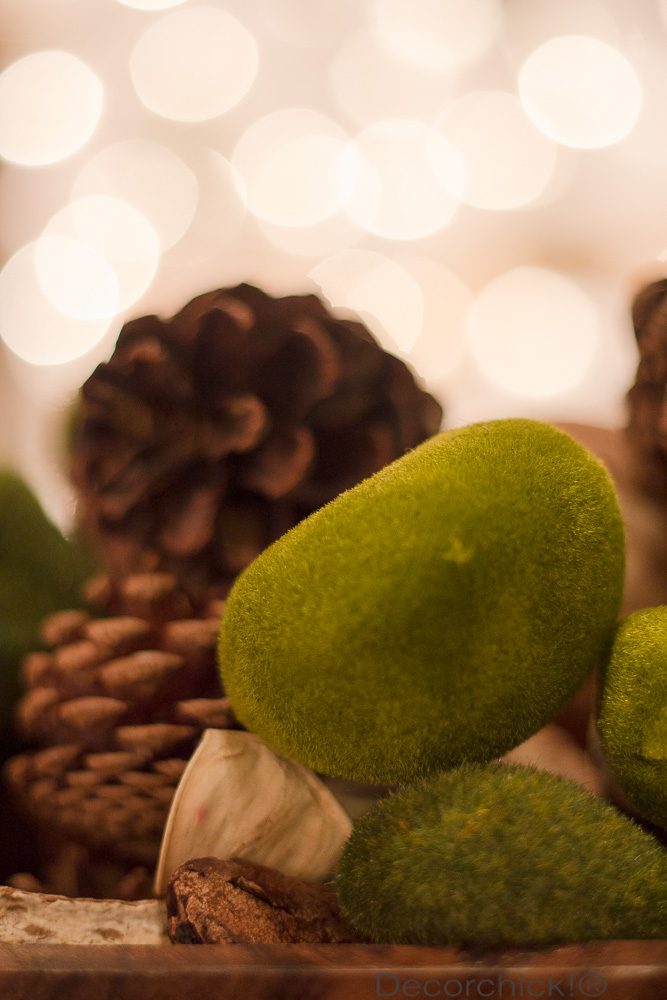 OH, and this is what you get when you send your husband to pick up something at Hobby Lobby.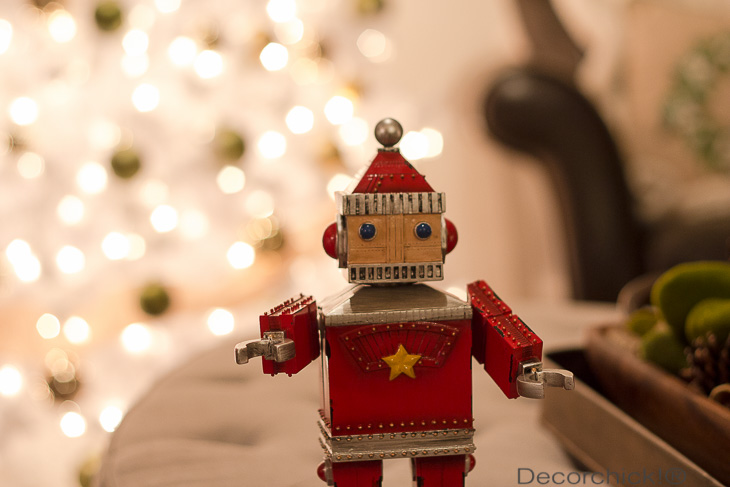 Some weird little robot that plays Christmas music? It makes him happy at least. :)
Then on our entryway table, we set up our It's a Wonderful Life Christmas Village.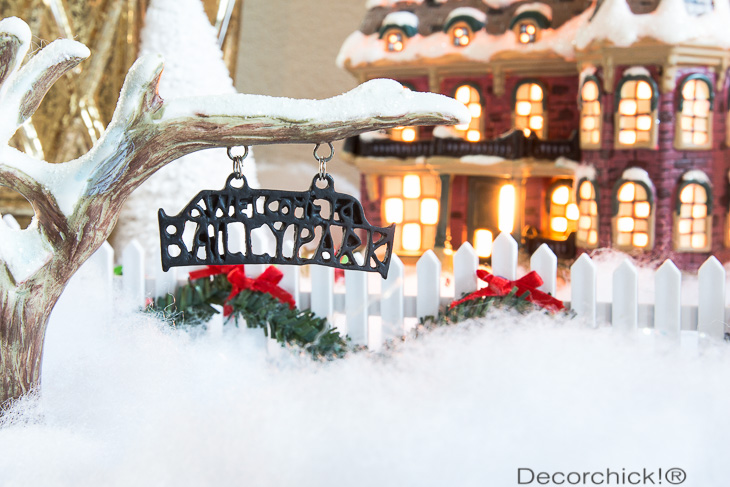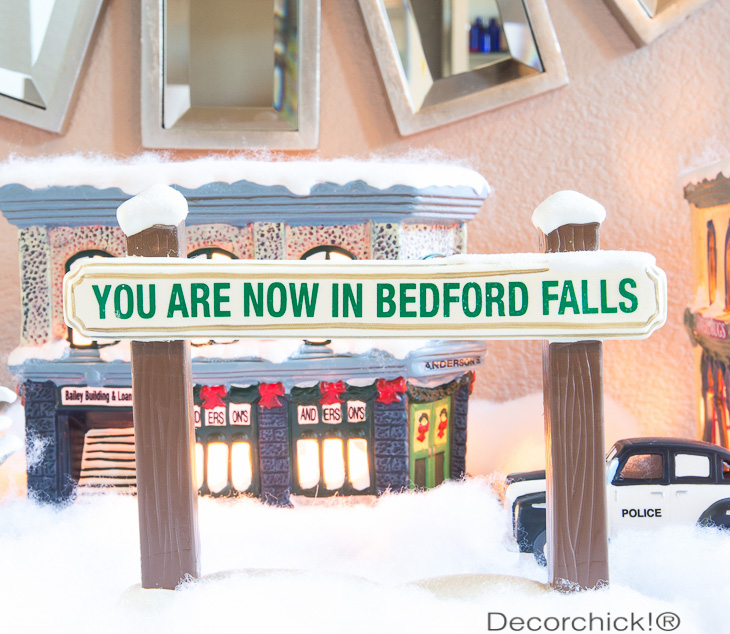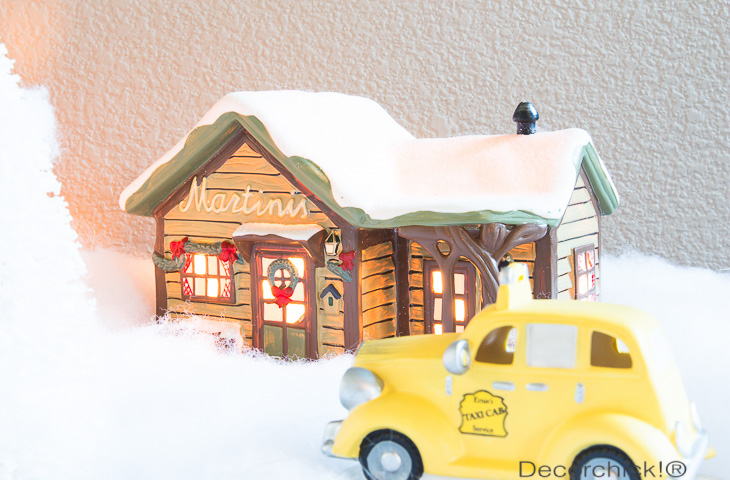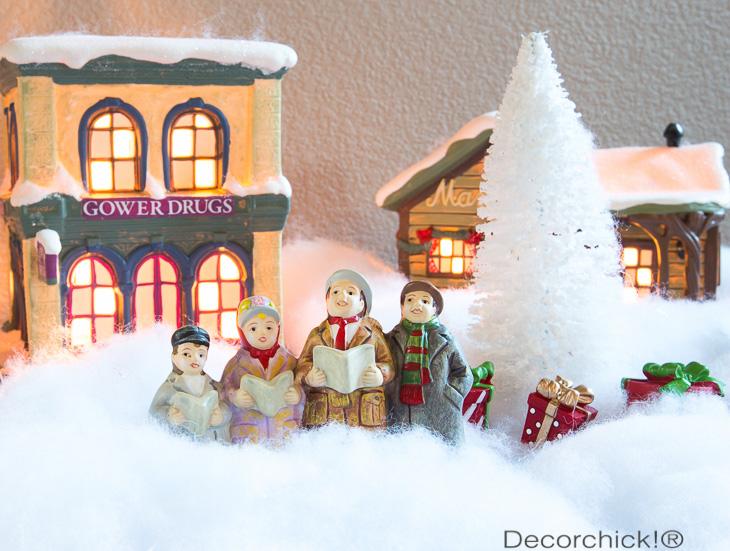 Yes, the kids always play with it. Yes there is always snow around the house. But they love it. :)
And lastly I'm going to show you all our mudroom. You know the one I did for under $100?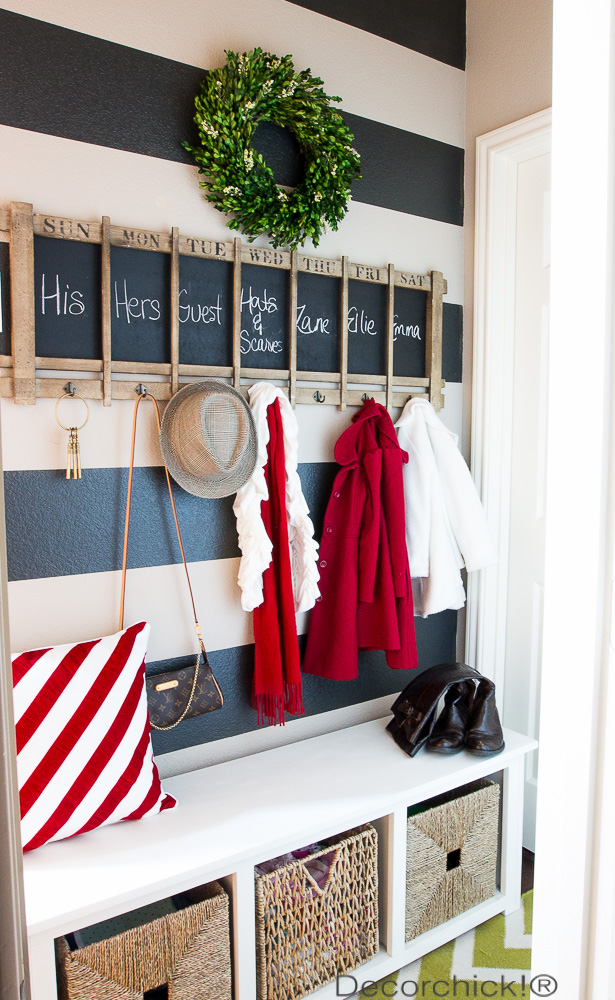 This is still one of my favorite areas in the house! And it was so easy to spruce it up a bit for the holidays.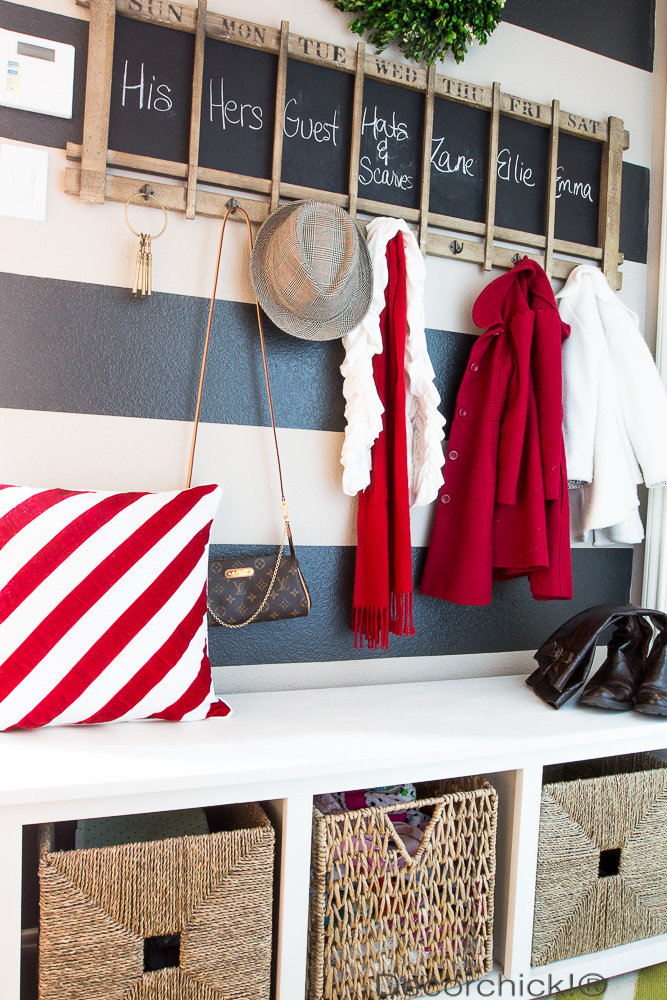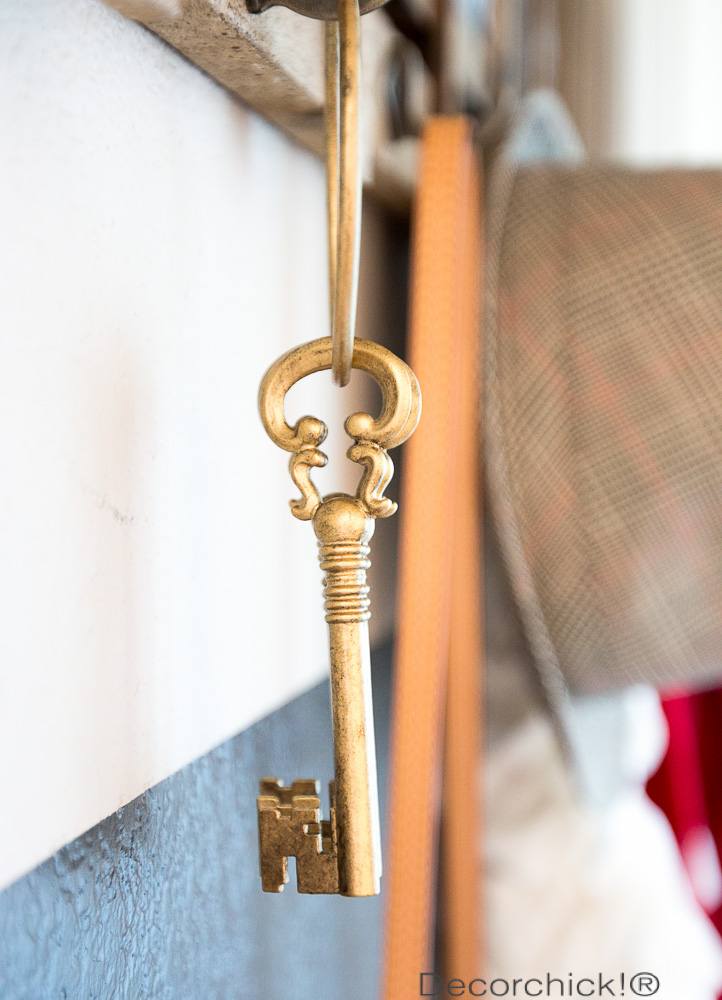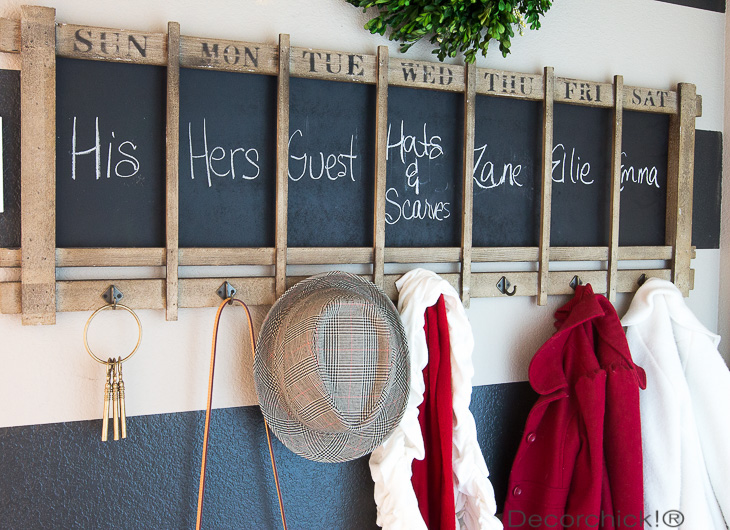 And of course the red and white pillow is also from Homegoods.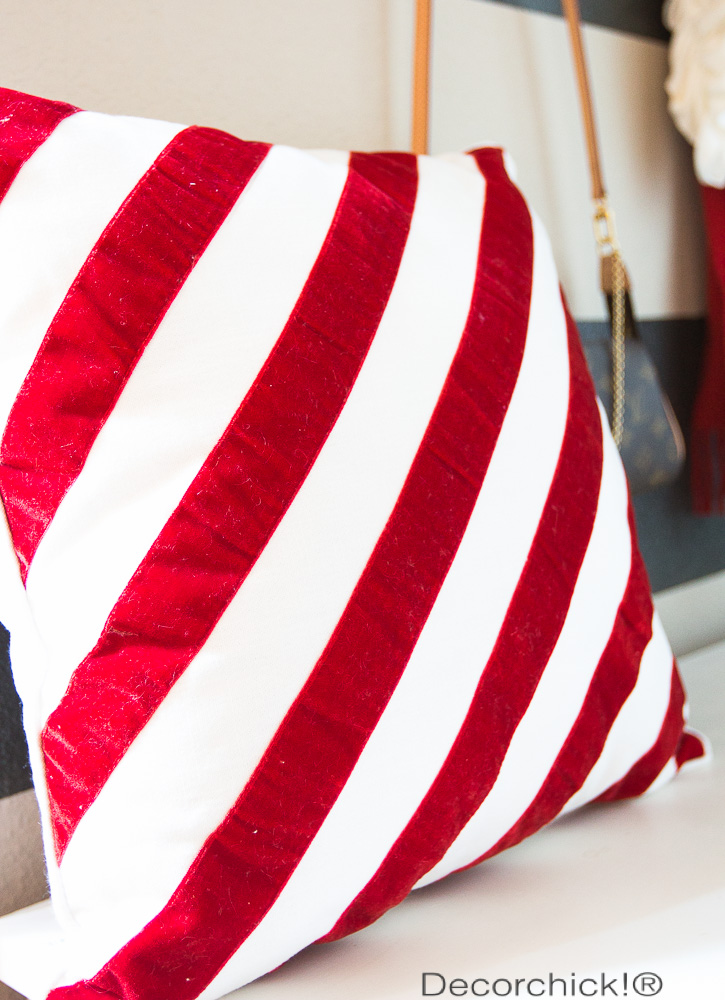 I love it so much! It's like a giant fluffy candycane.
I posted our holiday kitchen already too, so if you haven't seen that, you can find all of the details in this post. I love having a white kitchen!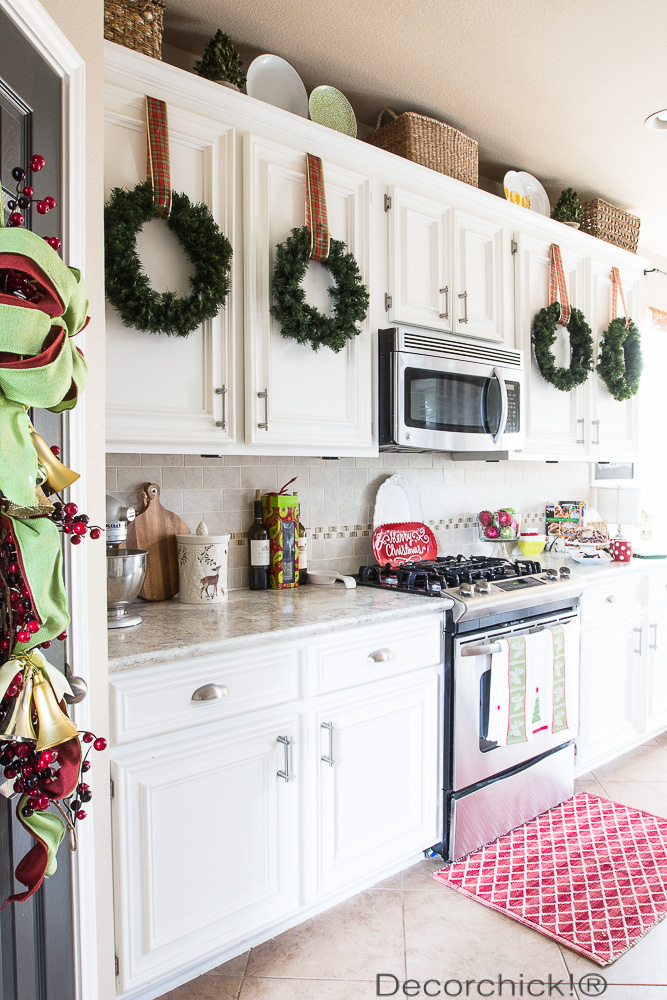 And that about wraps it up y'all. In case you are wondering, no, our house is never this clean. In fact it took days to clean up before I could even being styling and photographing the house. It's pretty exhausting! But it's all worth it in the end.
Now I'm going to finally relax and enjoy these decorations already! :)
Next up on this home tour is Jen from The Chronicles of Home, so be sure and stop by and see her lovely home! Also don't forget to visit Kim at Sand and Sisal if you haven't see their beautiful home yet! Be sure and also visit Lindsay from The White Buffalo Styling Co. (the hostess of this shindig) where she will include links to ALL of the bloggers home tours daily. So you will have plenty to drool over!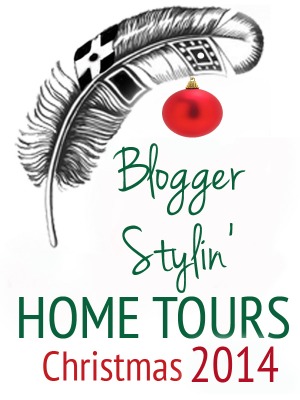 Thanks so much for stopping by everyone! I hope you have a very blessed and merry holiday season.
xxoo,
Decorchick!®