This is going to be a fun week guys! I have 2 Christmas home tours I'm participating in this week, and today I am starting off with our holiday kitchen! It just confirms to me a million times over that painting our cabinets white was the way to go! They look so pretty against red and green decorations! :)
So if you are stopping by from Beth at Home Stories A to Z, thank you so much for visiting! Sit back, relax, and enjoy our holiday kitchen tour!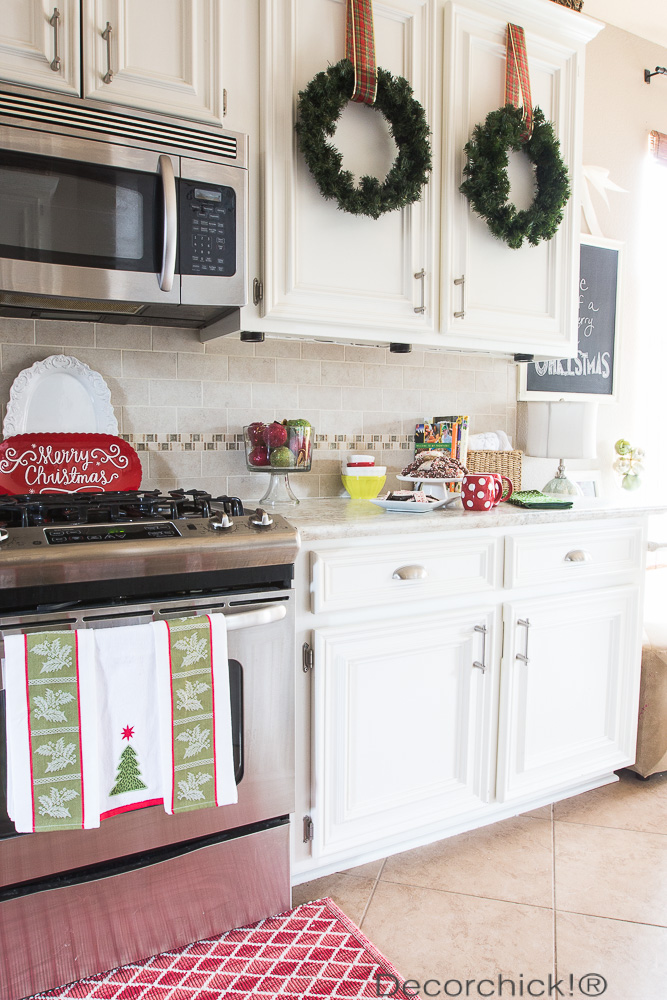 There will be lots of pictures y'all, hopefully not a lot of talking, so enjoy!
Since the rest of the house is mostly green and gold, I HAD to have some red in the kitchen. Still kept it simple, but I think the added touches make it that much merrier. :)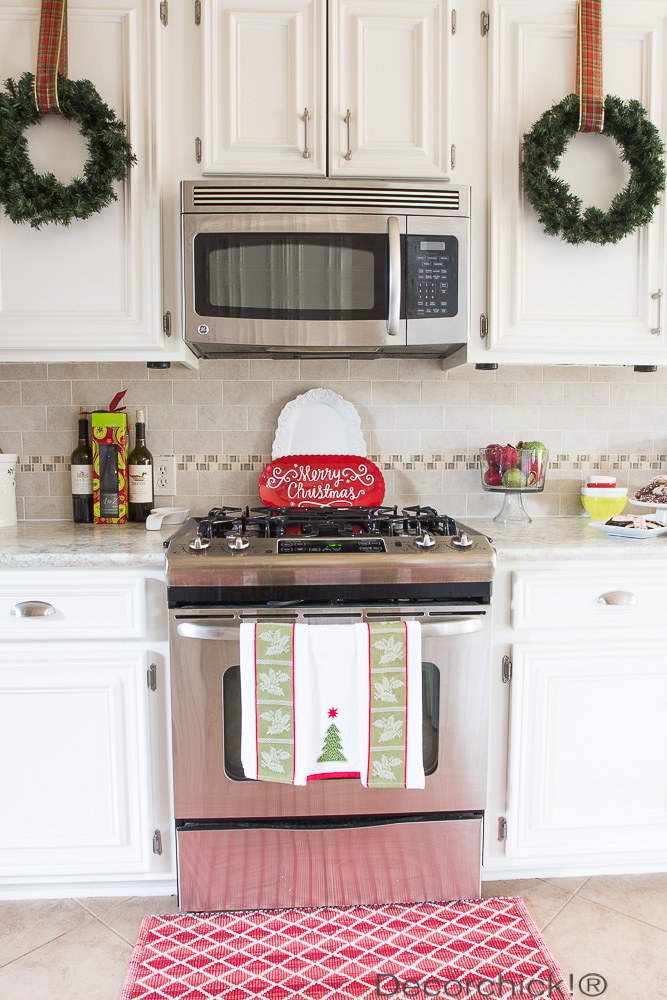 The little wreaths hanging on the cabinets are from Michael's for just a few bucks. And I love them!
Oh, and you'll just be seeing this half of our kitchen. We do actually have a sink and stuff, but that side is more of the real life. Not the pretty stuff you want to see. I consider half of a kitchen decorated for Christmas a success. :)
I used this door swag that I've had a few years now that my cousin made, on our pantry door. Love the pop it gives!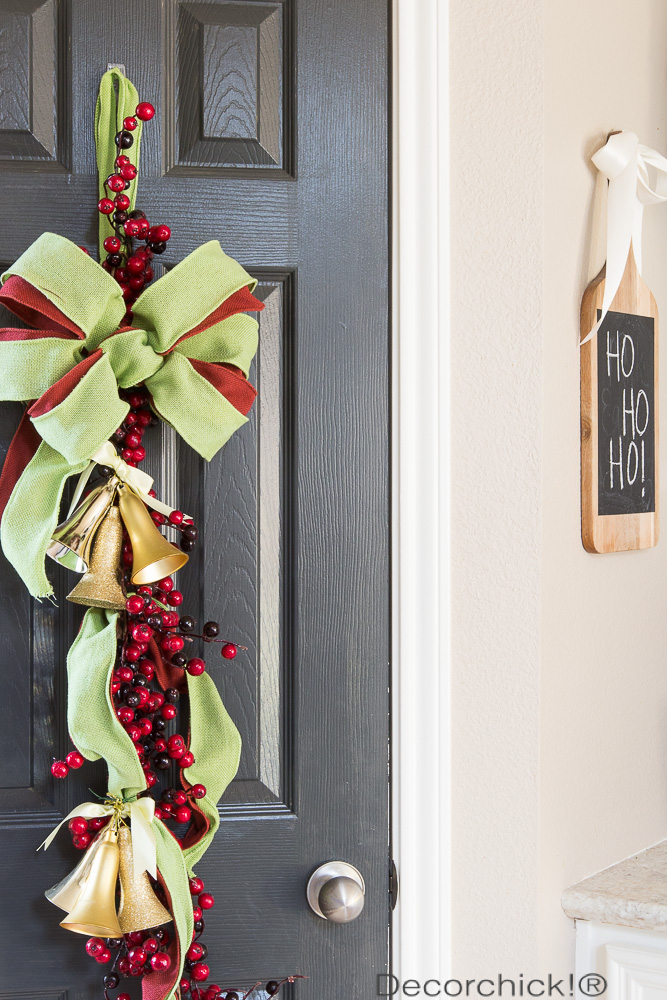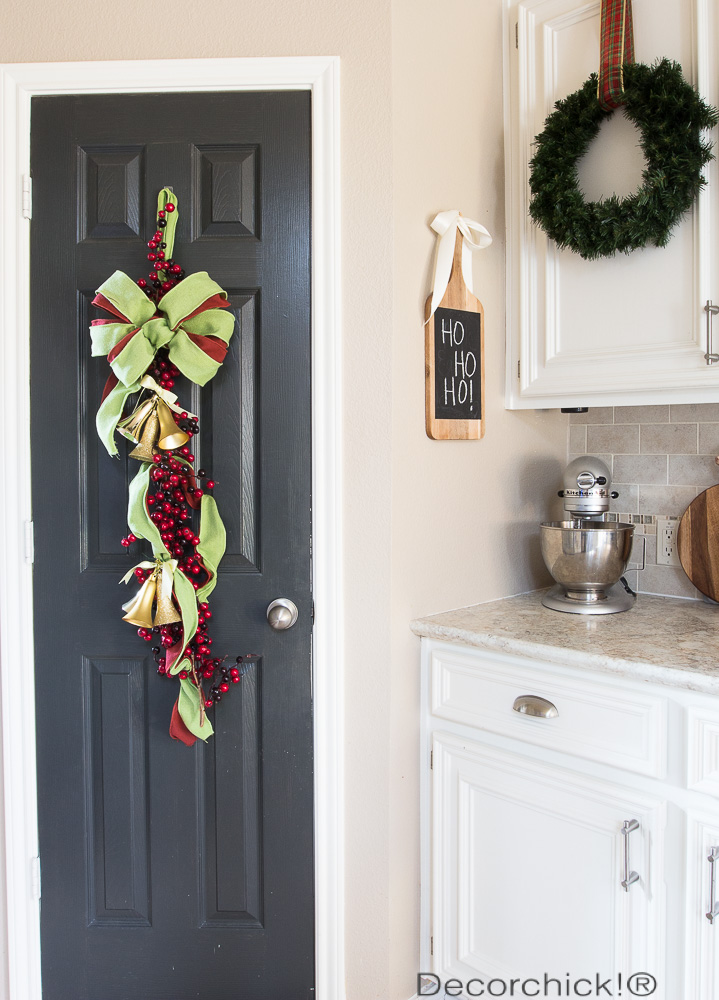 Love this little fawn cookie jar too.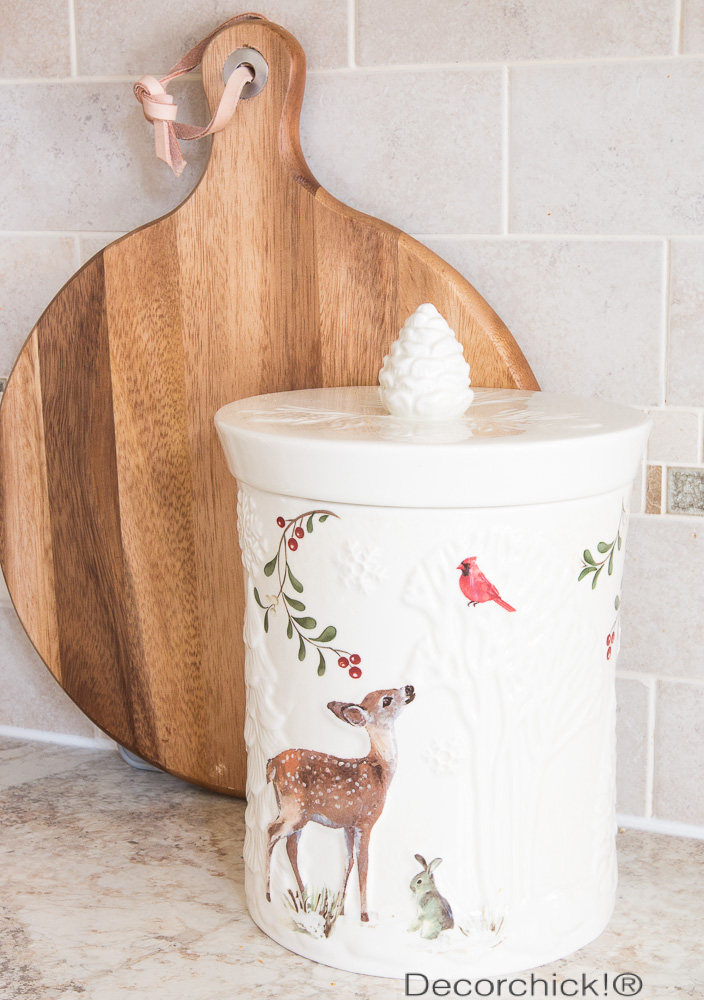 Our chalkboard with the little kitchen desk got nice and clean for the shoot.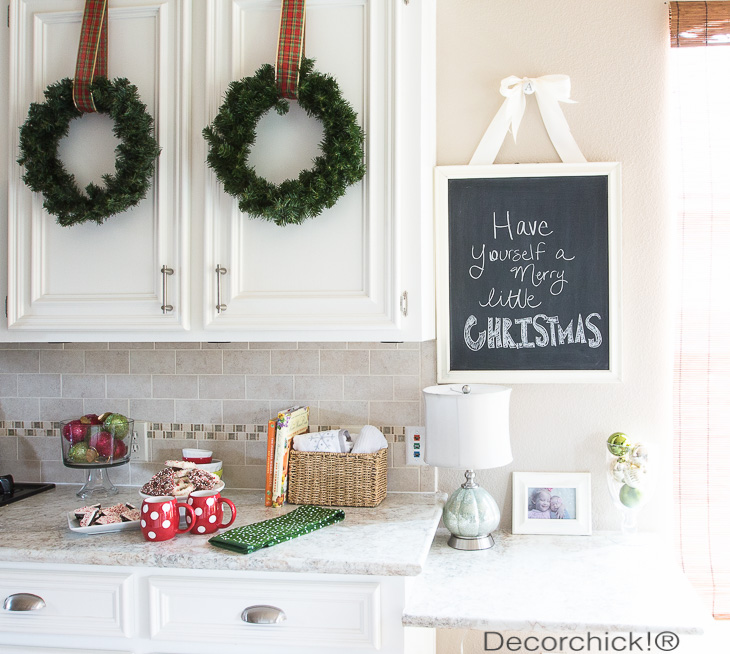 Then let's not forget my chalkboard cutting board diy I did a while back…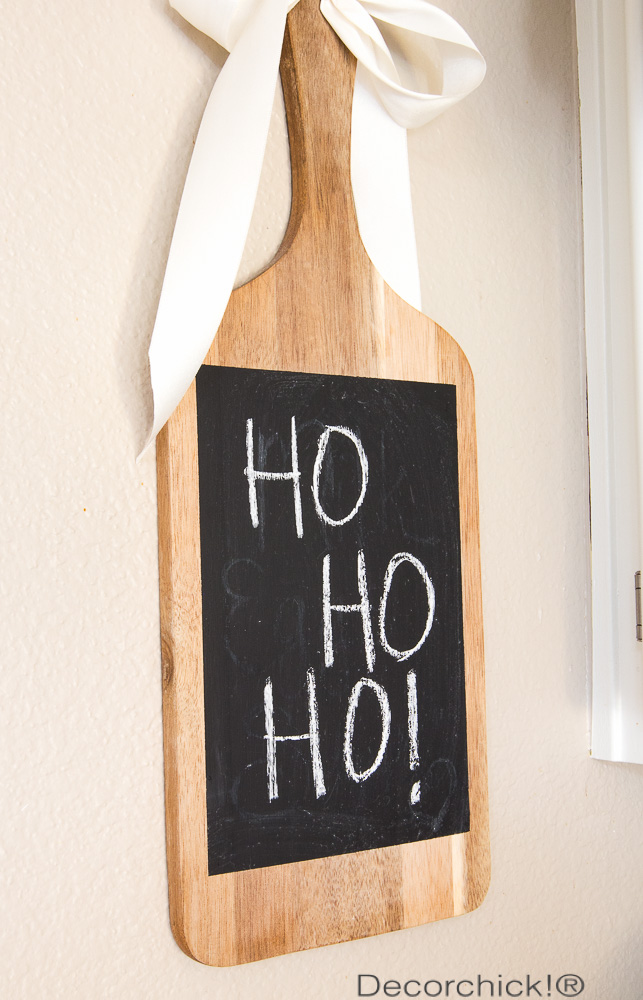 I set out some peppermint bark and chocolate covered pretzels to nibble on too. Mmmmm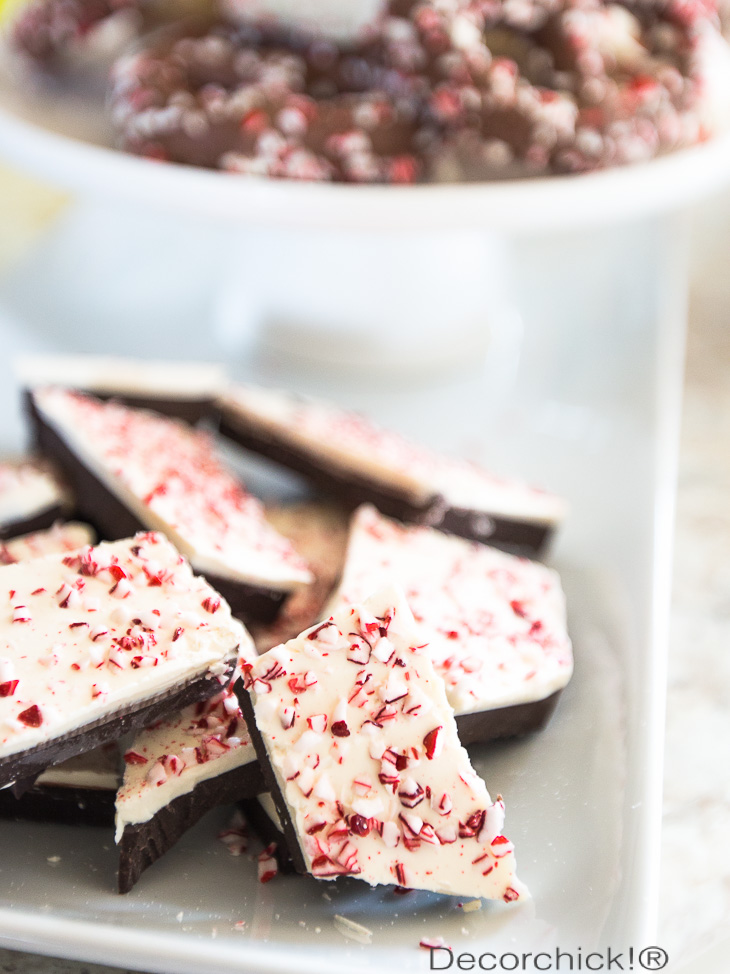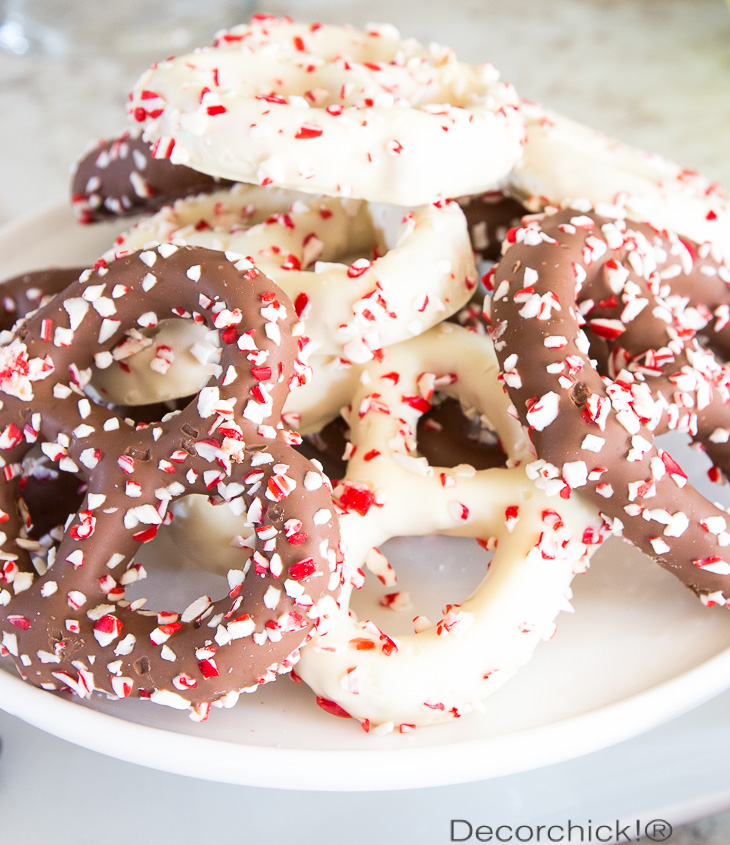 Doing a photo shoot makes you work up an appetite.
Now I think I'll go silent and let you enjoy the rest of the photos. :)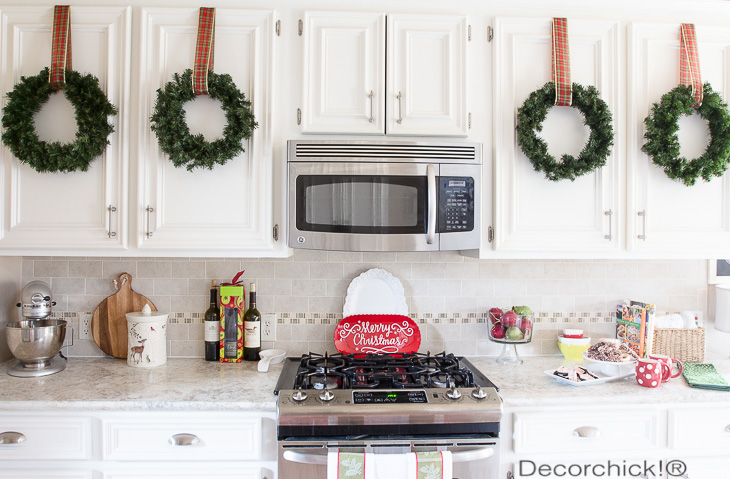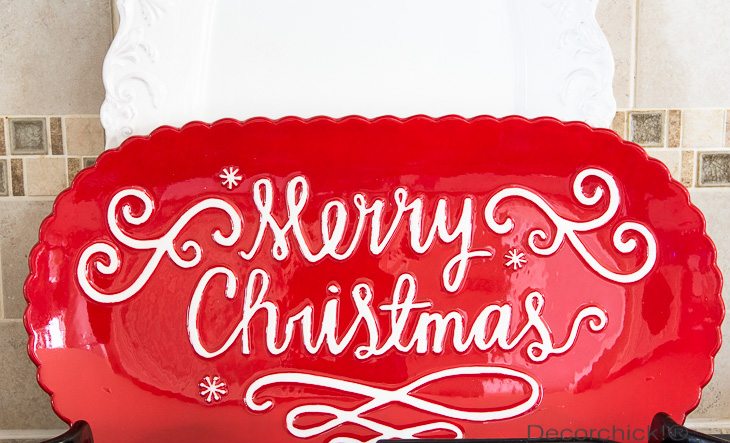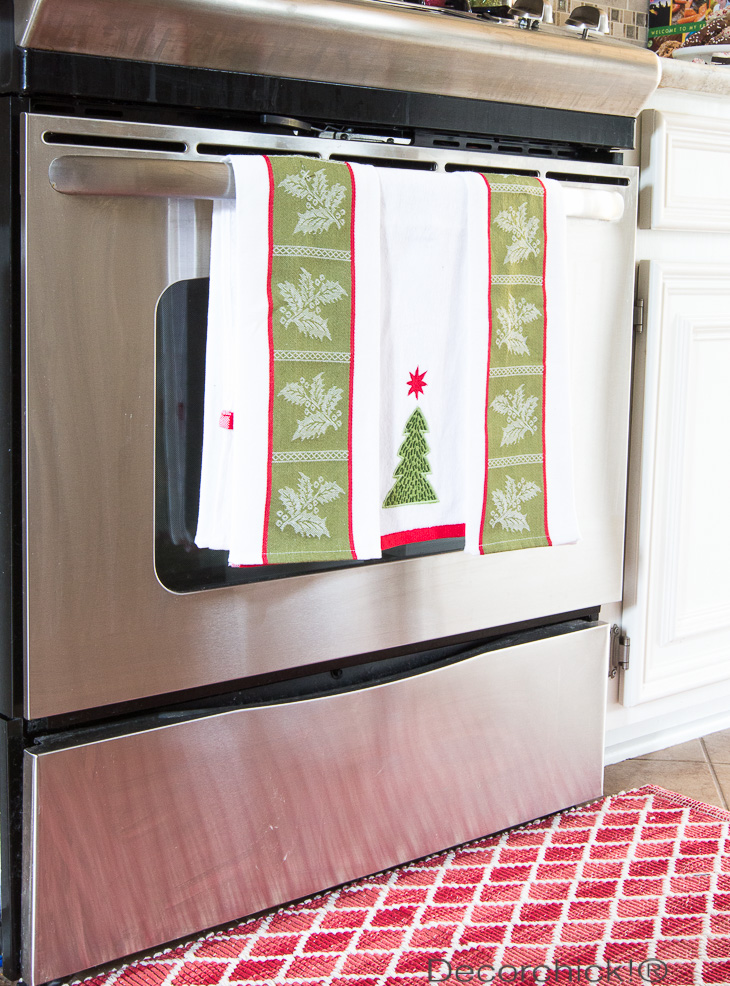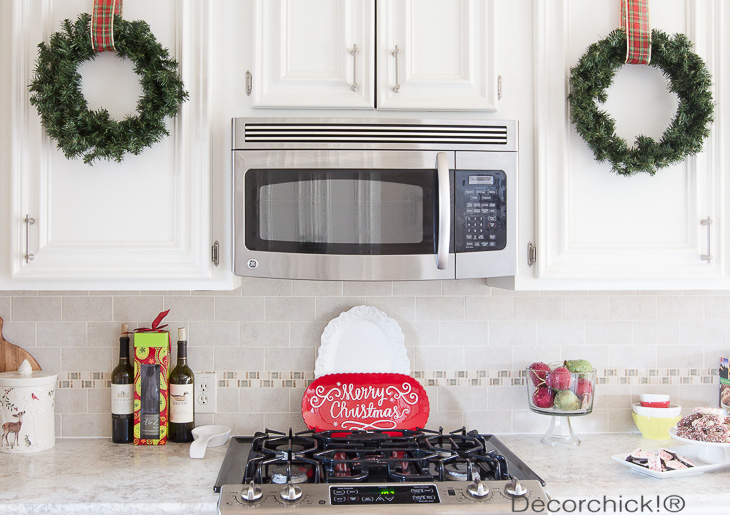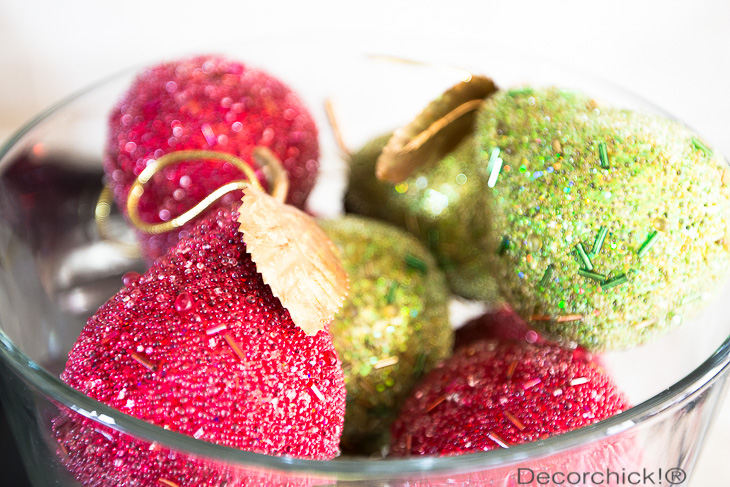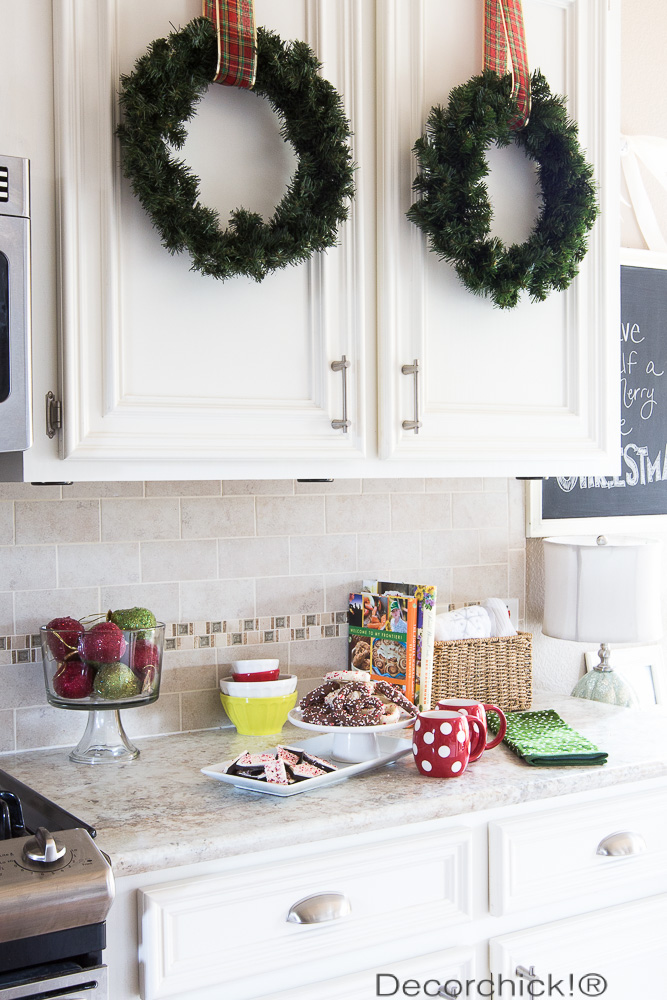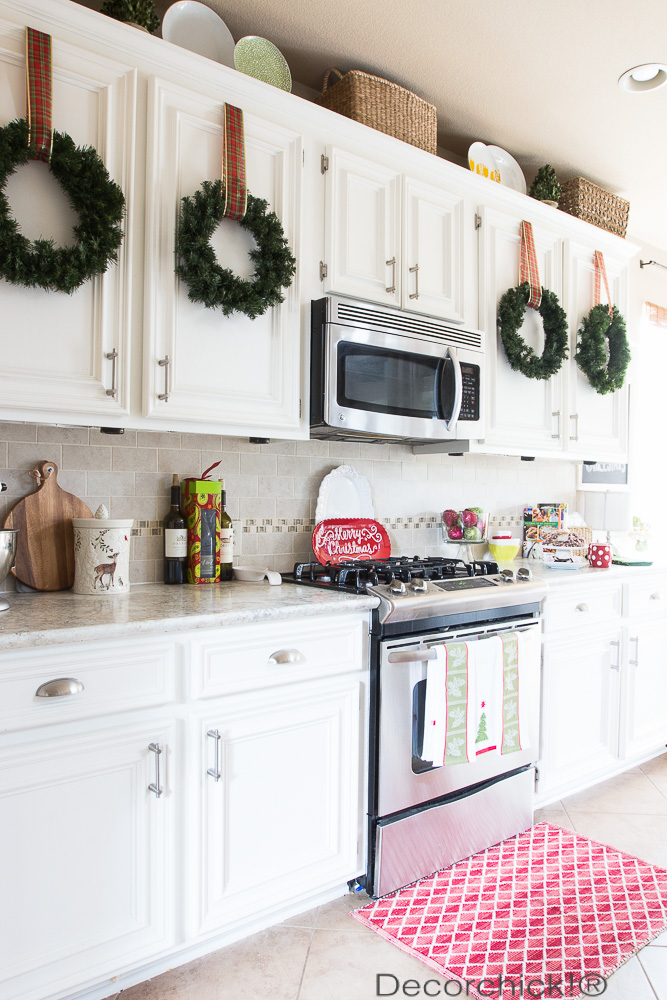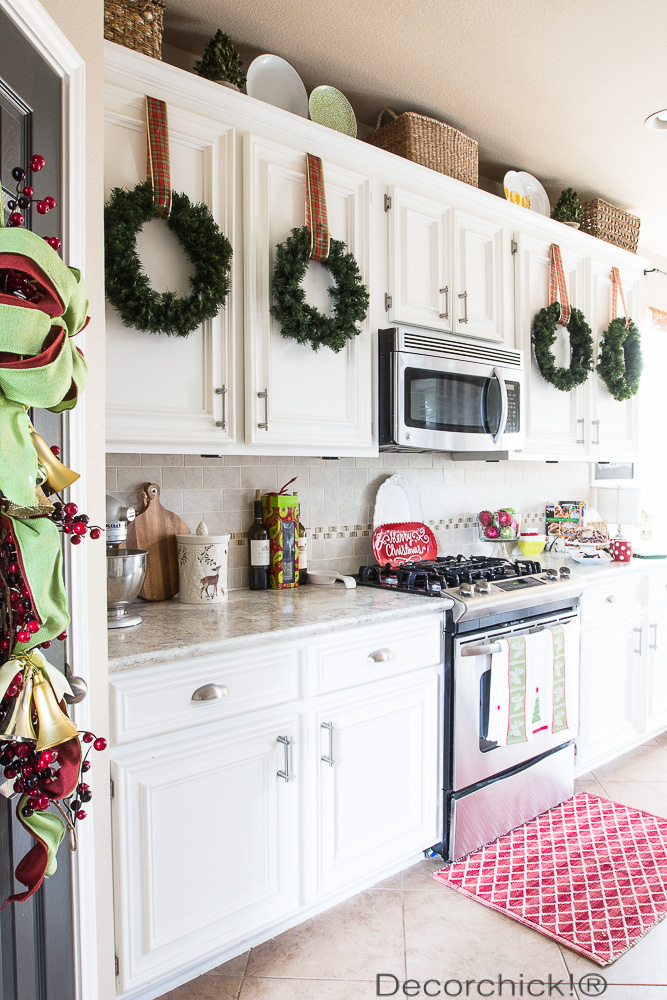 And since I had already done a holiday tablescape at my mom's, there's no need to redo another one in our little breakfast room, so here is that!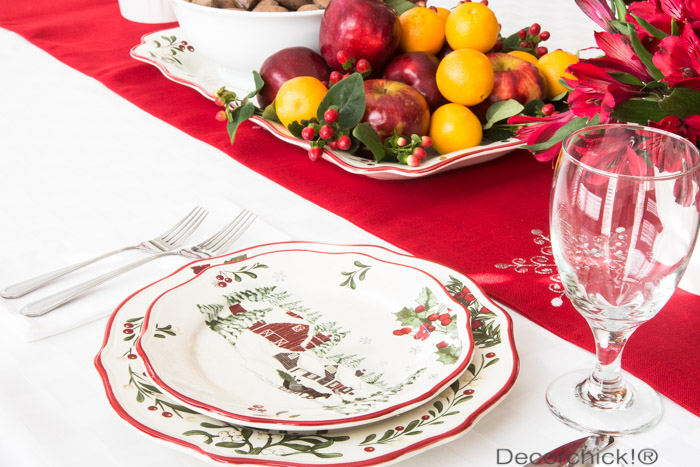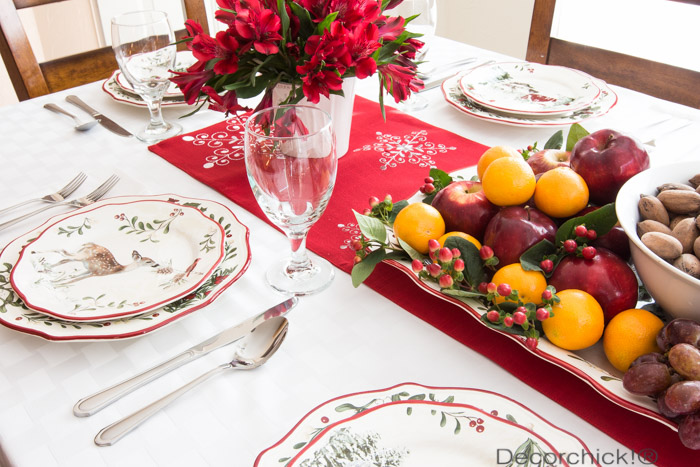 You can see more photos of the table in this post, including all sources.
So that wraps it up for our holiday kitchen tour! I hope you enjoyed it!!
I really love having at least half of it decorated. Maybe next year I'll shoot for both sides of the kitchen. ;)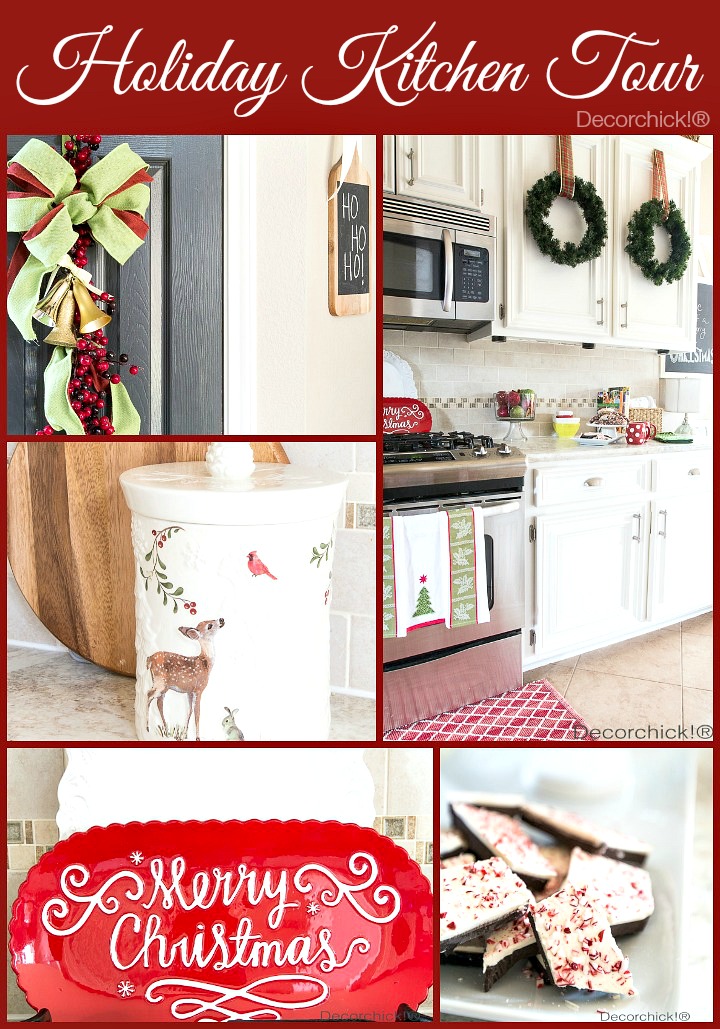 Now next up on the tour is Sarah from Thrifty Decor Chick so be sure and go see her lovely home all decked out! Don't forget to check out Beth's beautiful home too, and Chris from Just a Girl (the hostess of this blog hop tour), where she will be including links to all of the bloggers participating this week! You will have TONS of homes to be inspired by. :)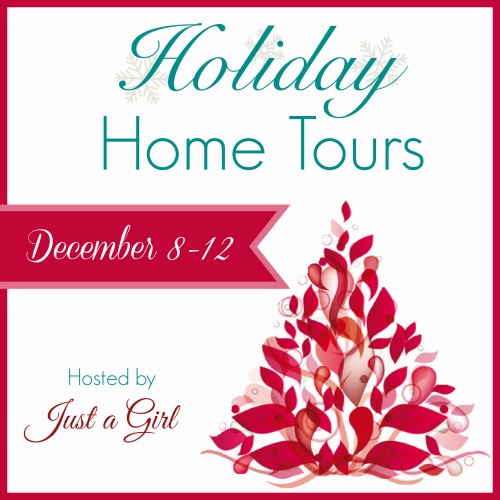 Thanks again for stopping by everyone I really appreciate it!
Oh and also, you can see all the details about our white kitchen makeover under my tour our home tab. In case you needed another tour to visit. :)
xxoo,
Decorchick!®