Hi everyone hope you had a great weekend! I'm just getting around to show you all the new rug I bought a few months ago(?) I can't remember exactly when. I needed a new one for the entry way because the old one was too traditional looking and I wanted a fresher more current look.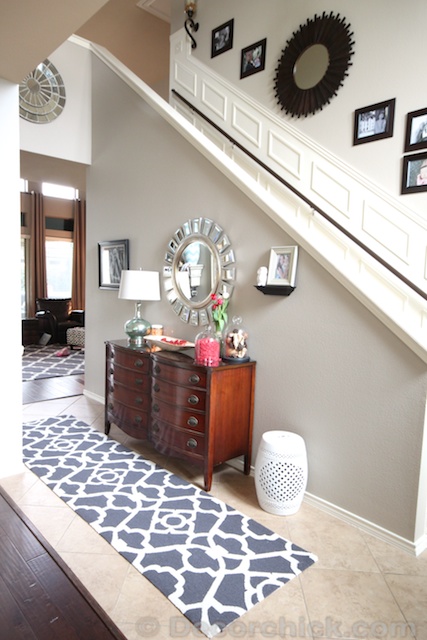 It was only $66 during one of RugsUSA's 70% off sales. And this rug is a bit wider and 2 ft longer than our old one and I love that about it. It's the same charcoal grey (with a hint of blue when the light hits it) as our living room trellis rug. It's a different pattern so it's not all matchy matchy.
Now, I have to say a little bit about RugsUSA. I had talked about them one time in a post because I was happy with my rug they sent for our living room. And I bought my new runner and had a fine experience too. But, I've had one too many email complaints from y'all and some of you have had awful experiences with them. And I am SO sorry! I won't be endorsing them any longer since several of you have been unhappy. I know it is not my fault, but that's just what I feel is right to do. So a word of caution, just shop at your own risk if  you want to buy a rug. Again, my experiences have been great but since your opinions really do matter to me, this is why I am doing this. It doesn't mean I won't shop there again because I will (they do have great sales) so I just wanted to let y'all know! :)
Okay, back to the runner….
I do still have the same old round rug by the door so I'm still looking for something to replace it as well.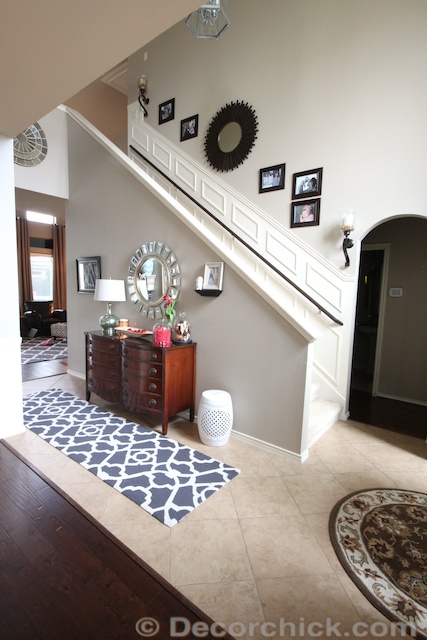 But such a difference huh? It totally clashes now but I want to wait for the right one. So I don't mind for now. :)
And the table just has some simple valentiney decorations on it now because we had a baby shower here over the weekend.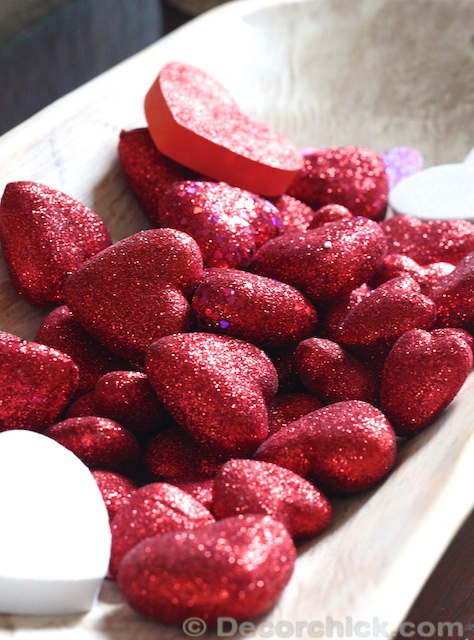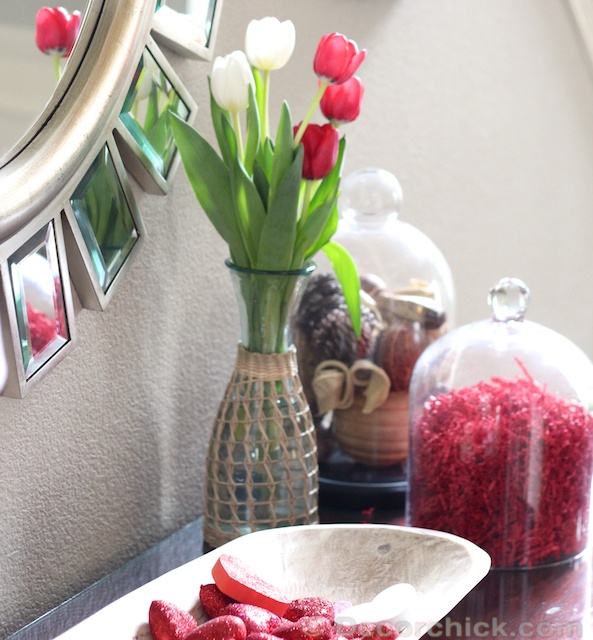 And another of the rug.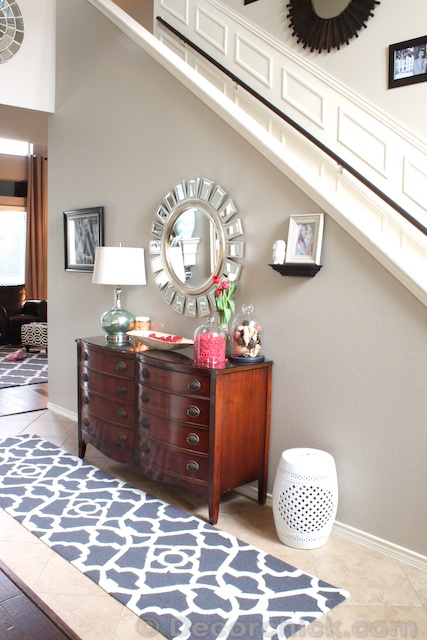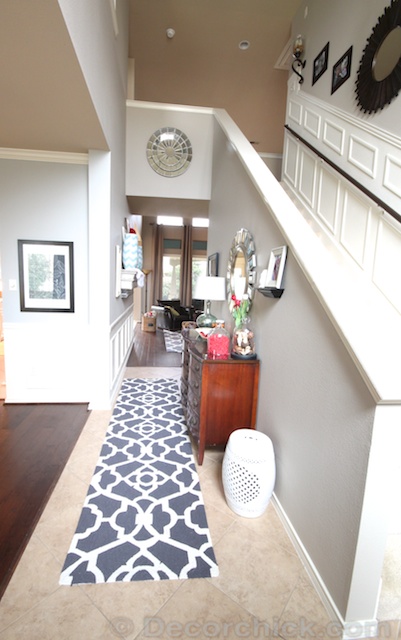 I really like how it updates the space with my antique dresser. Mixing styles may not be for everyone but I love it! :)
P.S.-The paint color in here is SW Balanced Beige.
Have you made any fun changes lately?  Rugs make SUCH a difference in a room. I love them. I need one really bad in our bedroom. Guess I better start shopping. :)
xxoo,
Decorchick!
Let's Connect!