Things are moving quickly around here in the Christmas decorating department! The house is about finished, just still trying to clean up some of the clutter. But anywho, today I am showing you our Christmas mantel for this year, and I am really digging it. It's simple, yet grand, and sometimes simple and grand is all you need.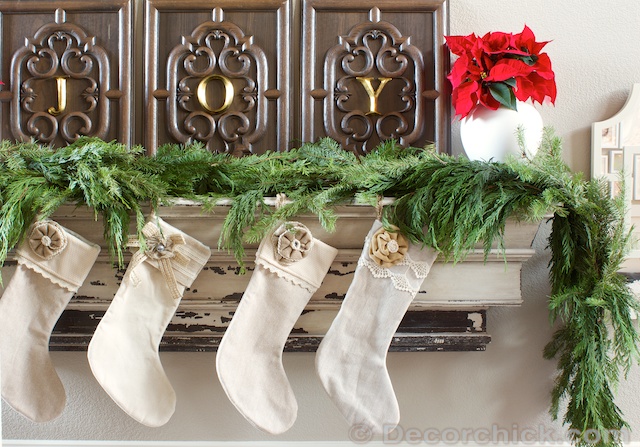 I didn't know what direction I was going with the mantel this year–inspiration never really struck I guess you'd say. But during the great garage overhaul, I found those 3 panels that I had totally forgot about that I picked up at a thrift store years ago. And I knew I wanted those to be the backdrop. I guess they are old cabinet faces?
But it wasn't until yesterday actually, when I remembered I had those JOY letters tucked away in the hutch drawer. And wouldn't you know it, they fit perfectly in those panels and it completed the look of the mantel and I was so happy!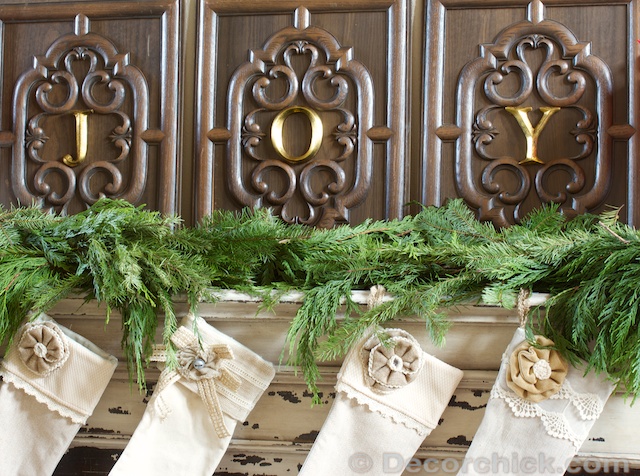 Sometimes it pays to be patient and just live with things unfinished for a while.
I usually put much more "stuff" up on the mantel, but I am really liking the simplicity of this one. It's sort of has a calming effect.
I bought the fresh garland at my favorite local nursery, and it's a lot of garland! I wanted it thick and plush looking up there so that's 14 ft of garland, and it's doubled up so it's long and droopy and imperfect on the sides.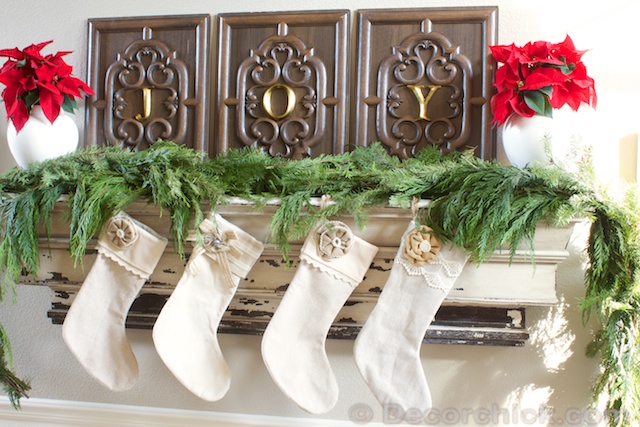 For some reason this year I envisioned the mantel having very long garland on the sides, don't ask me why. But I like it!
Those red poinsettias just are sitting in the big white vases that I've had a long time.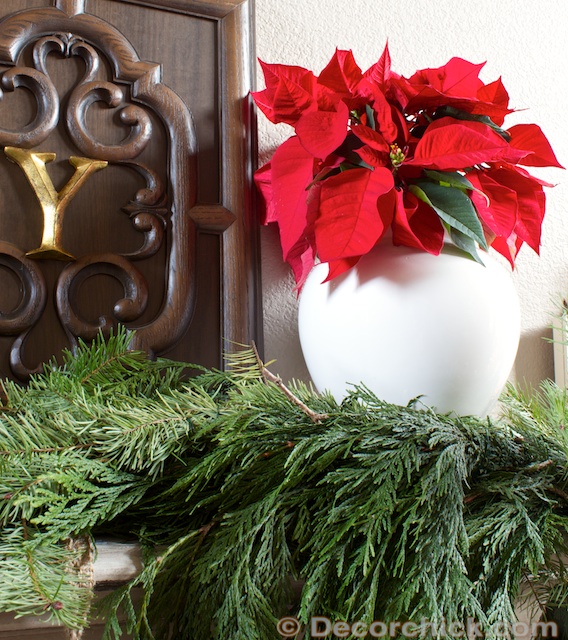 The stockings are new and I got them in either October or very early November from Cracker Barrel. They were just perfect.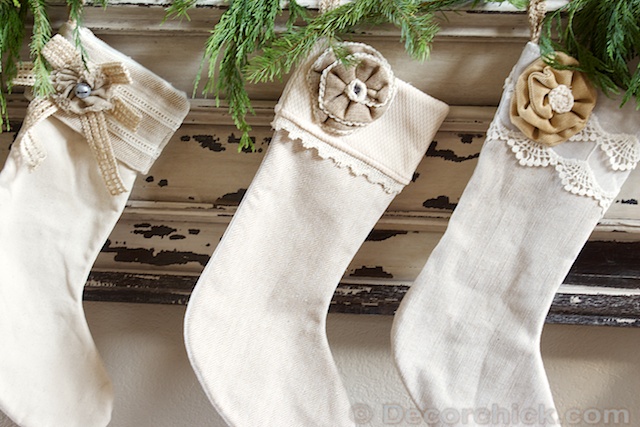 This one is my favorite.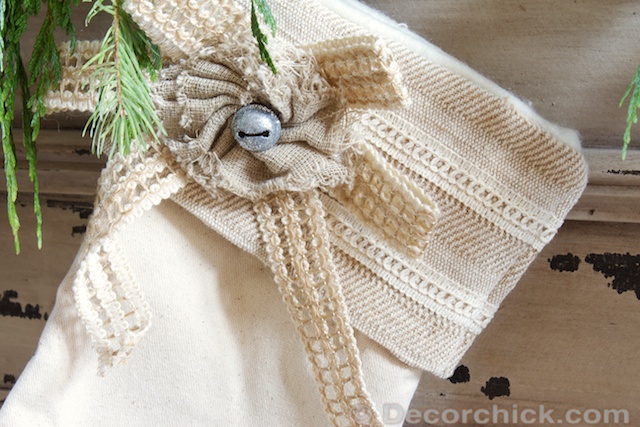 Here's a view from the paisley sitting chair.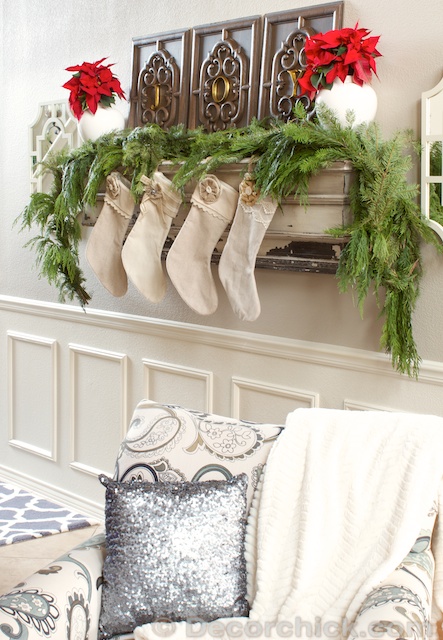 I'll show you more Christmas decor soon–I'm getting it all ready for the house tour next week!
Here's one more of the mantel for good measure.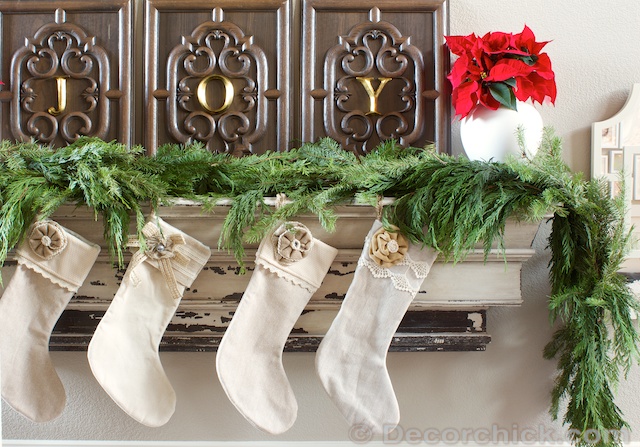 Oh and I wanted to let you all know about an amazing deal on the Better Homes and Gardens magazine that I subscribe to. You can get the print version for $5.99 a year + a free gift!! Or you can get the digital mag for $9.99 a year + free gift!!  So if you like to read on your tablets or computer, get the digital. If you are old school like me do the print version and have them delivered to your mailbox. Buying a subscription as a gift for someone is always great too. It's really the gift that keeps on giving…for a least a year! Haha.
So what's your mantel going to look like this year? Simple or wild and crazy? :) Oh, if you are new here the "mantel" is the Pottery Barn shelf that I got several years ago from the PB outlet, and the wall color in here is SW Balanced Beige. :)
xxoo,
Decorchick!