I need to switch things up in our office. Our office has worked great for years and has been super functional, but I need some bookcases in there, and some cabinets. If you remember we have the white hutch that I spray painted several years ago in there. And while I love it still, it's just not suiting the new needs that has come up this past year.
With us starting to homeschool in the Fall, I want an extra place to keep books so we can have things easily accessible downstairs as well. I'm hoping to do most of our school stuff upstairs, but I already know that we will need some downstairs. Plus, I've renamed my office the "oily office" now because all of my essential oil items have taken over. I have books galore, training materials, extra oils to send out to new folks, etc and so it would just be nice to have a place all of that can stay organized too.
But for now, I did at least replace the curtains in there with these and love them!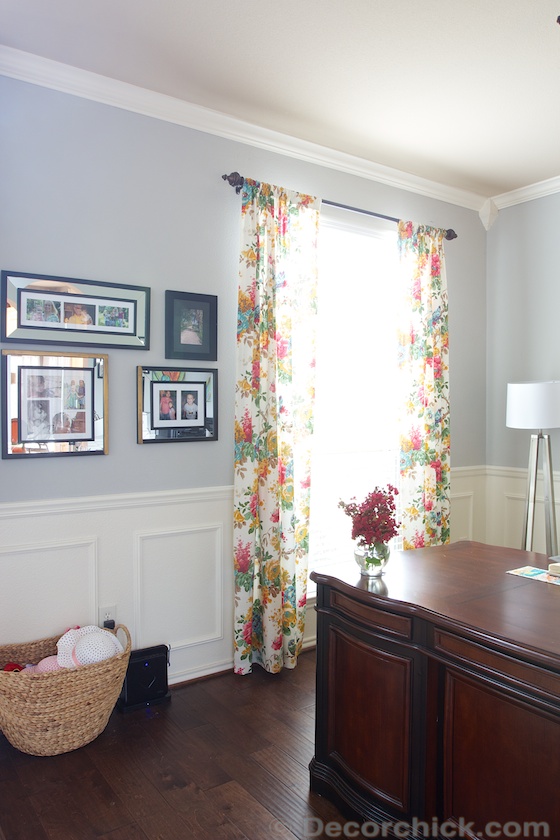 I got these at World Market and they are the parrot ornithology curtains. They have parrots on them, but it's hard to see from a distance. I mostly just think of them as mostly floral.
Here's a close-up.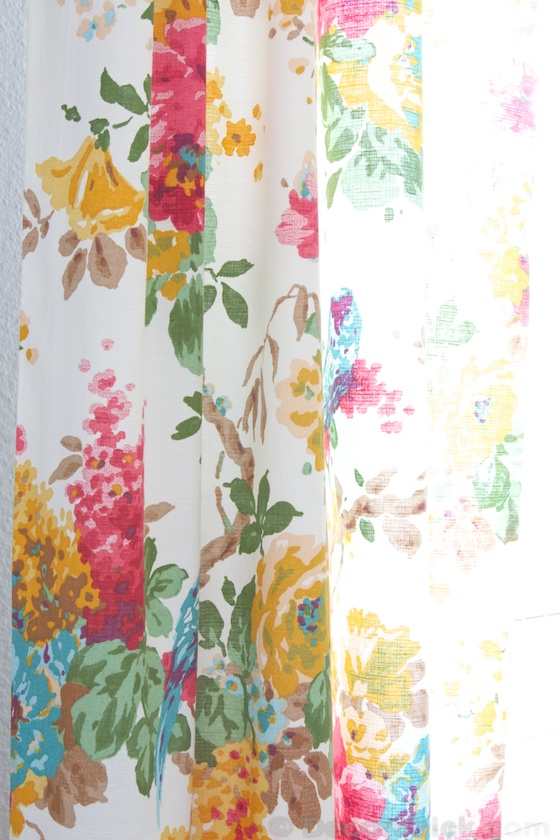 I sort of want to repaint the office. I am just not sure which color yet. The current color in here is Sherwin Williams Mindful Grey.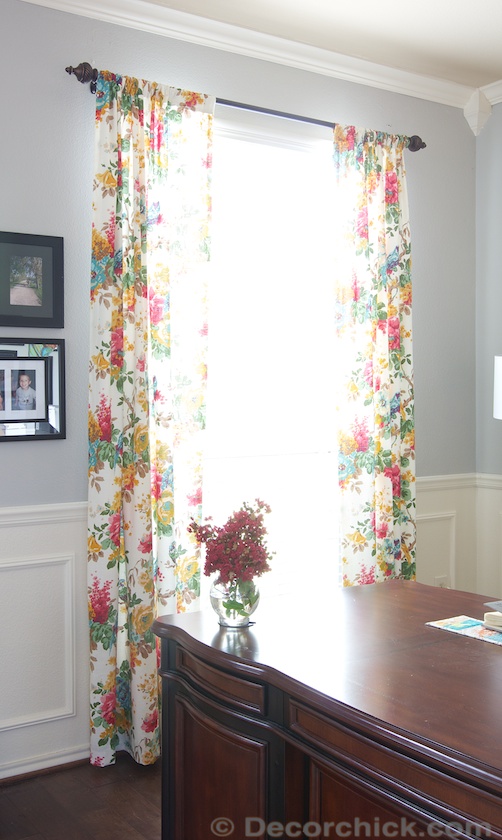 And I am convinced I'll never be able to take a photo of a window ever so all of my windows will be blown out ok? You'd think after 4 years I'd get the hang of it now, but nope! :)
And about that oily office thing I mentioned before, here's what part of the inside of my hutch looks like right now.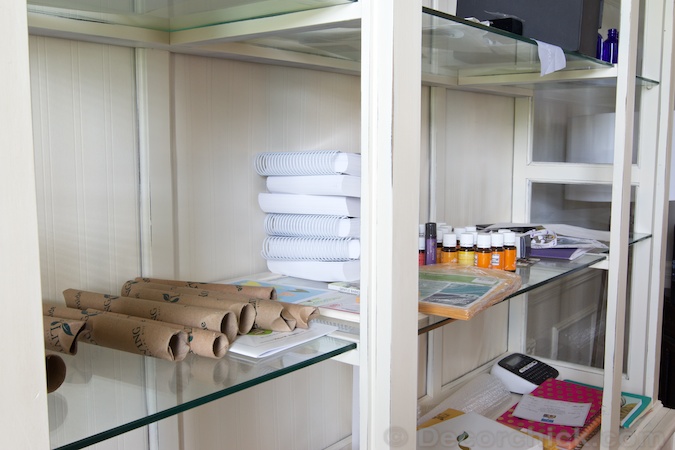 Hot mess.
But at least the crepe myrtle branches I cut from our tree look pretty. :)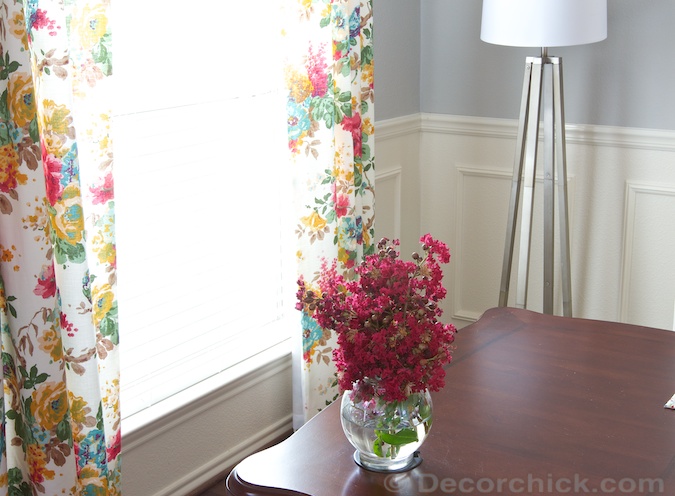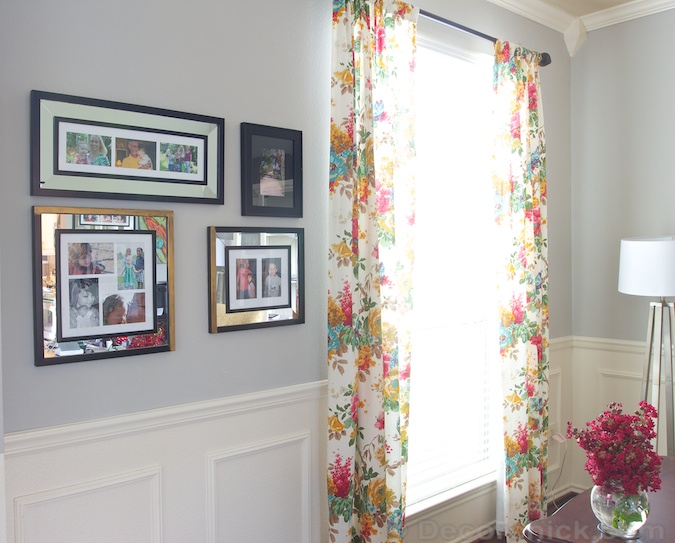 And no your eyes aren't playing tricks on you. Those frames hanging up have been like that for almost 2 years now half rub n' buffed with gold. I never decided what I wanted to do with them. I move fast around here y'all.
So the plan for that big wall where the hutch is is to put built-ins in. Probably hack the Ikea Billy's again. I need a good spot for my printer too that's easily accessible so I'm hoping it will fit on a shelf, or behind a cabinet door on the bookcases. It's currently on top of another console table and well, it's just not pretty.
I will either keep the current desk, or maybe find 2 of the same desks so my husband can have a work area too. It's not a huge space, but 2 of the right size desks could work. But I love how big mine is now and that everything is hidden like cords and such. So I will have to do some searching until I find the right thing. Or get him to build us one. :)
And then I need to decide how I want to paint and decorate this area! I definitely want to keep the curtains and would like to add some more pink in here. Tough life decisions.
Any thoughts?
xxoo,
Decorchick!