So I got a little crafty over the weekend! It's been a while since I made a wreath, and I had a vision of what I wanted dancing in my head (just like sugar-plums), and I wanted it earthy and green of course, so what did I make? A moss wreath, holiday edition!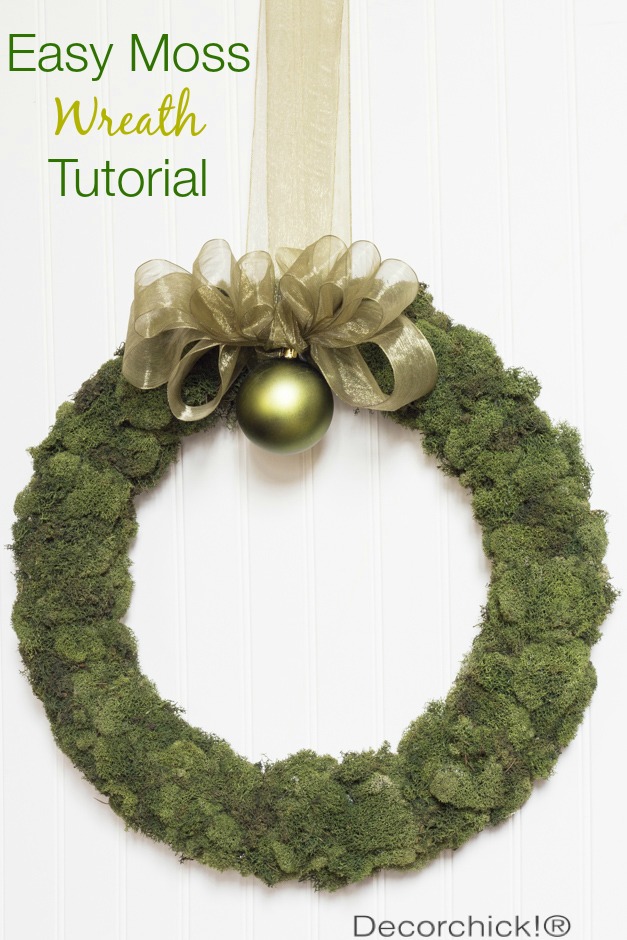 It came out exactly how I envisioned! And it was probably the easiest wreath I've ever made.
You ready for this crazy tutorial?
First, get you a foam wreath. You can even get these at the dollar store. But I wanted a big one (16in) so I bought it at Garden Ridge (which now by the way is called At Home and I had no idea until I pulled up).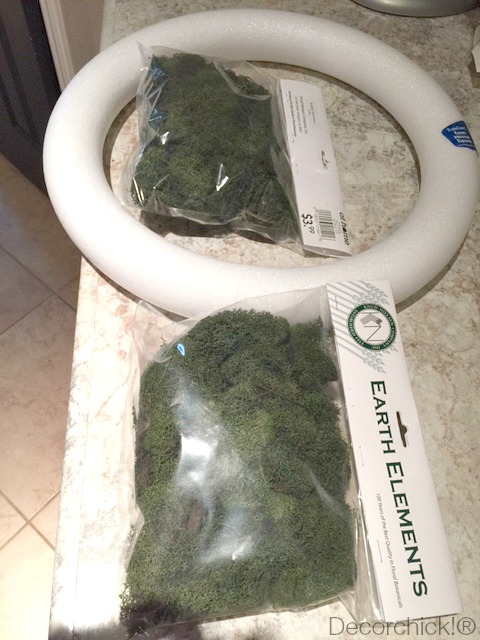 I also bought the moss there. $3.99 a pack and I used almost 2 packs for this size wreath.
Then, plug up your glue gun, and start glueing on the pieces.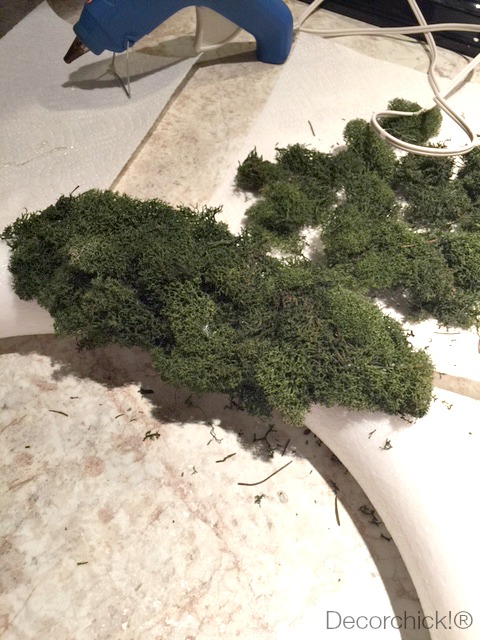 What's great about this wreath is there is no pattern or anything you have to follow. You really cannot screw this up.
If you see some bare spots when you're finished, glue another piece. It's really that easy. Just make sure to cover the sides and the inside of the wreath.
Then make a pretty bow and hang it up wherever your heart desires.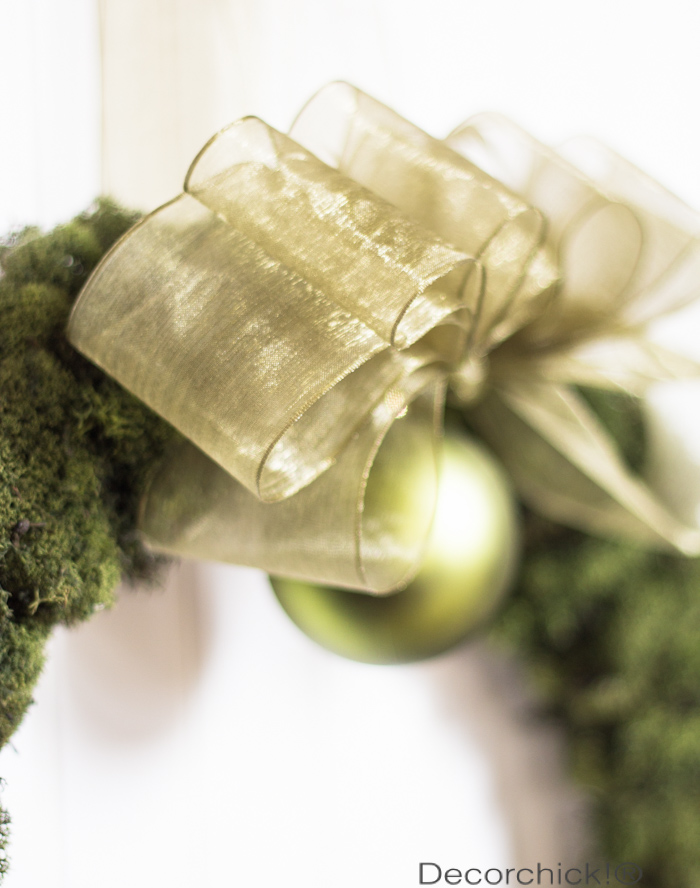 I chose a mossy green/golden ribbon and used that. Then glued on an ornament to make it more holiday-ish.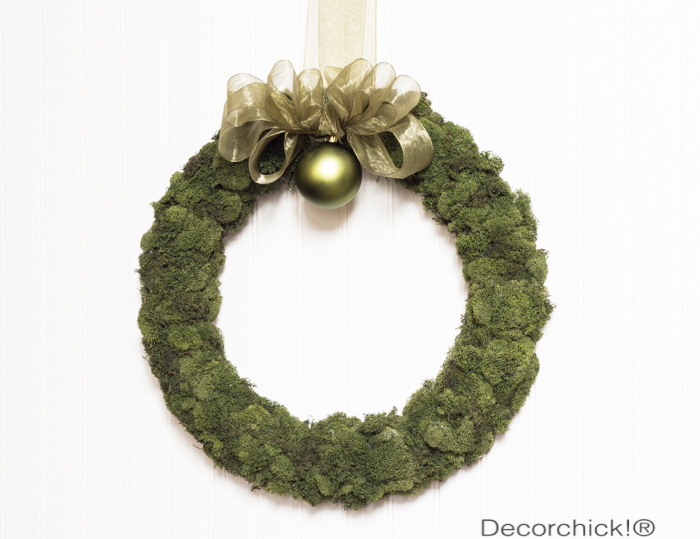 You can use this in the springtime too. Just take off the ornament. :)
I can't wait to hang this wreath up when I finish the mantel! It goes great with our new stockings. And there may just be a little something in the middle of this wreath that is white and has sparkly gold antlers. ;)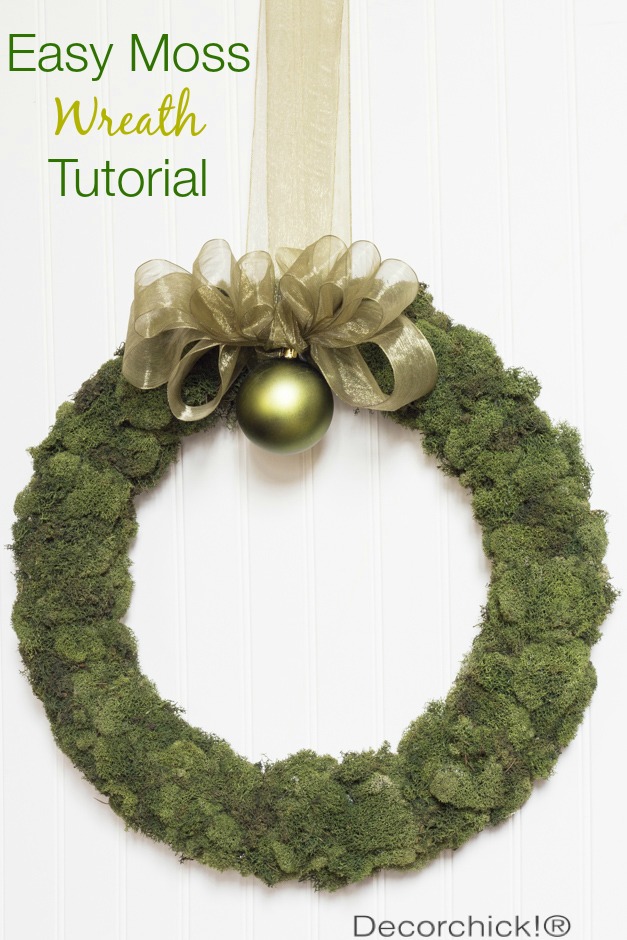 So what do you think? There are many ways to embellish this wreath if you want to. Again, you cannot mess it up! :)
Who's getting excited for Christmas?!
xxoo,
Decorchick!®