I told y'all I wasn't kidding when I mentioned the other day we are getting well into Christmas decorating around here! And today's post I am super excited to show you, because these new items have set the tone for our color scheme this year! Keep on reading below too to enter a $100 giveaway. ;)
So say hello to our beautiful new personalized stockings and wrapping paper!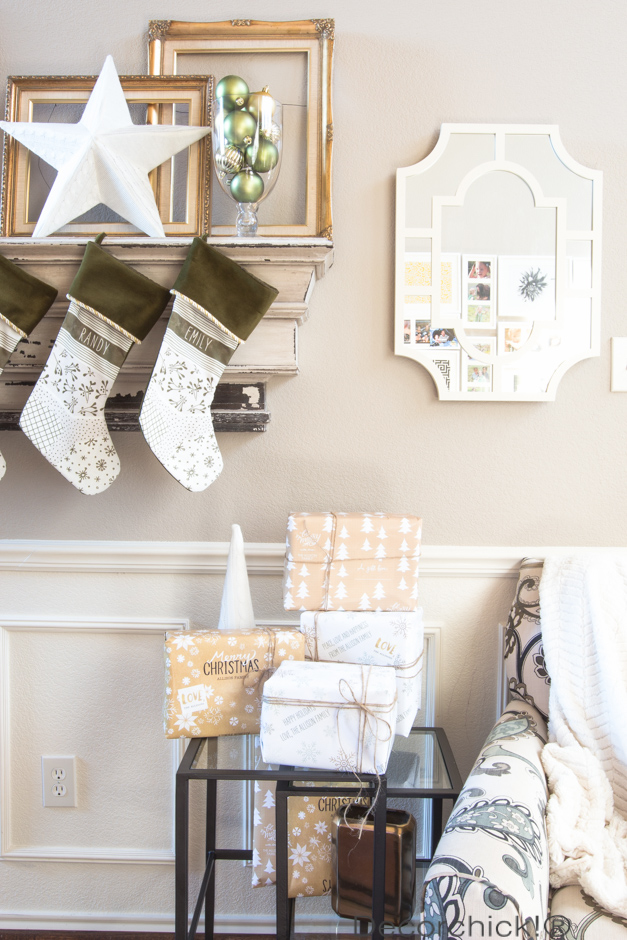 The stockings and the wrapping paper are both from Tiny Prints. I have been working with them the past several months showcasing some of their beautiful home decor items, and I think the Christmas items are my favorite so far!
I showed some green Christmas inspiration last week, and that's what really kicked this whole thing into high gear.
I had some kind of vision in my head, and it had to be the right green. That mossy, earthy, neutral green. Not the bright limey green.
So when I saw these stockings at Tiny Prints, and then saw they also have a rope trim with gold in it, I was sold.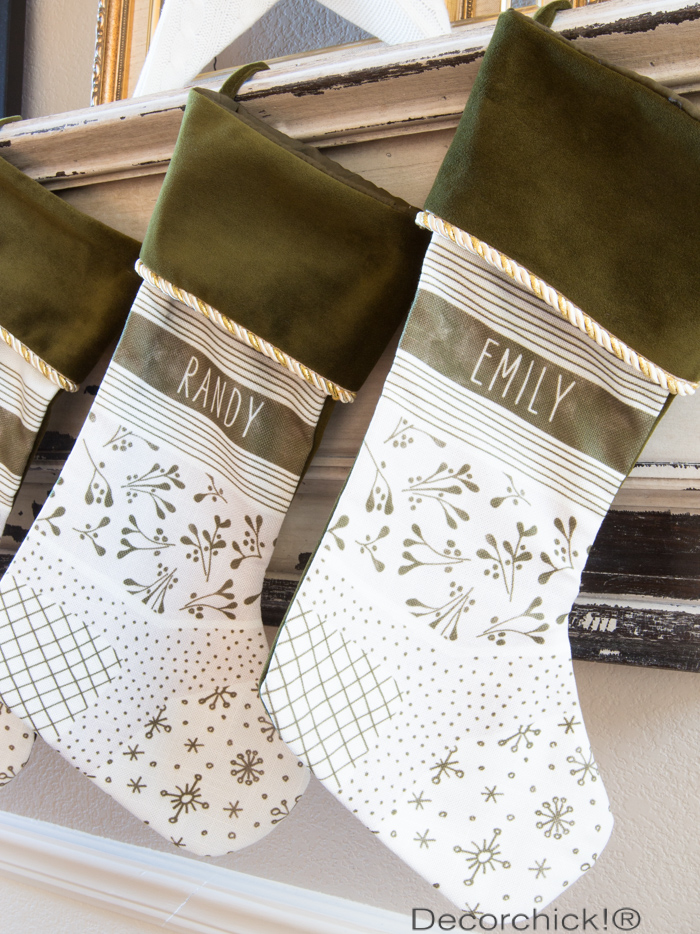 Aren't they beautiful? They are very well made and the backs of them are the green velvet, same as the cuff. SO pretty.
I ordered a stocking for all of us.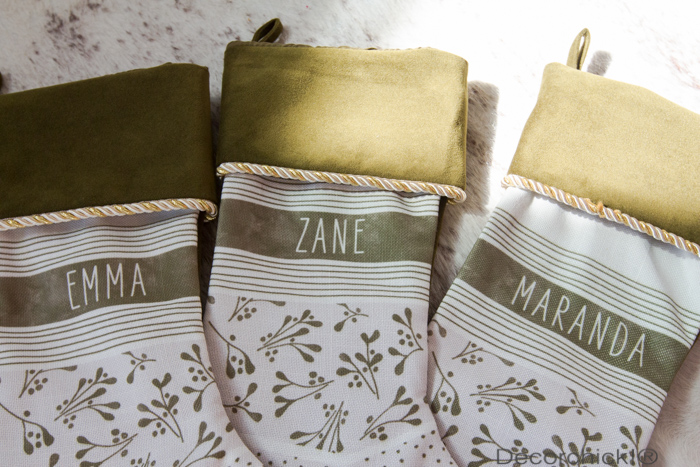 Now let's talk about that wrapping paper shall we?
I chose neutrals and one with the same green as the stockings. They have SO many to choose from!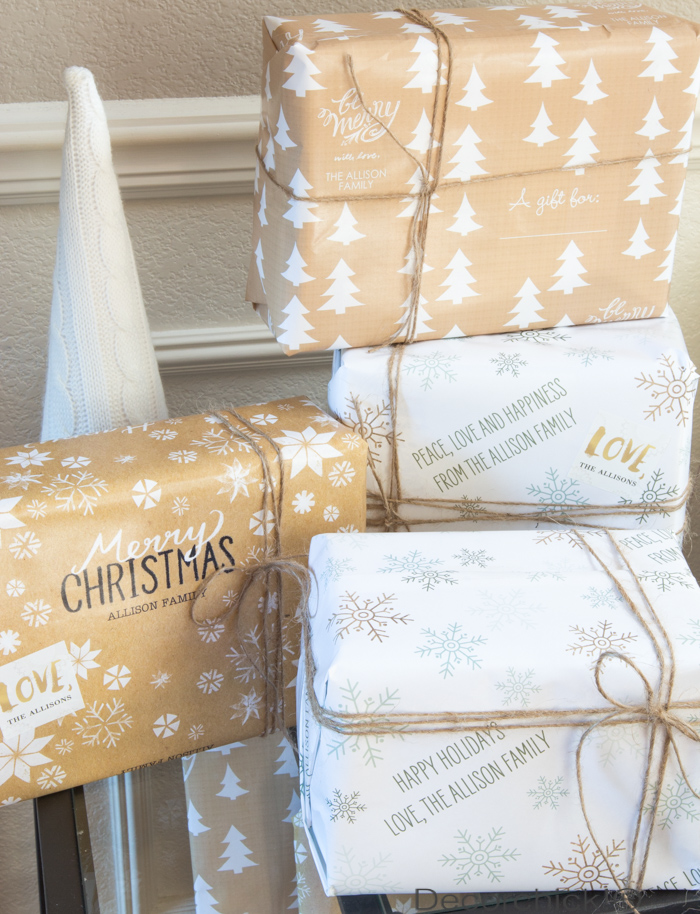 I really can't decide which is my favorite. I have 3 different designs and love them equally. :)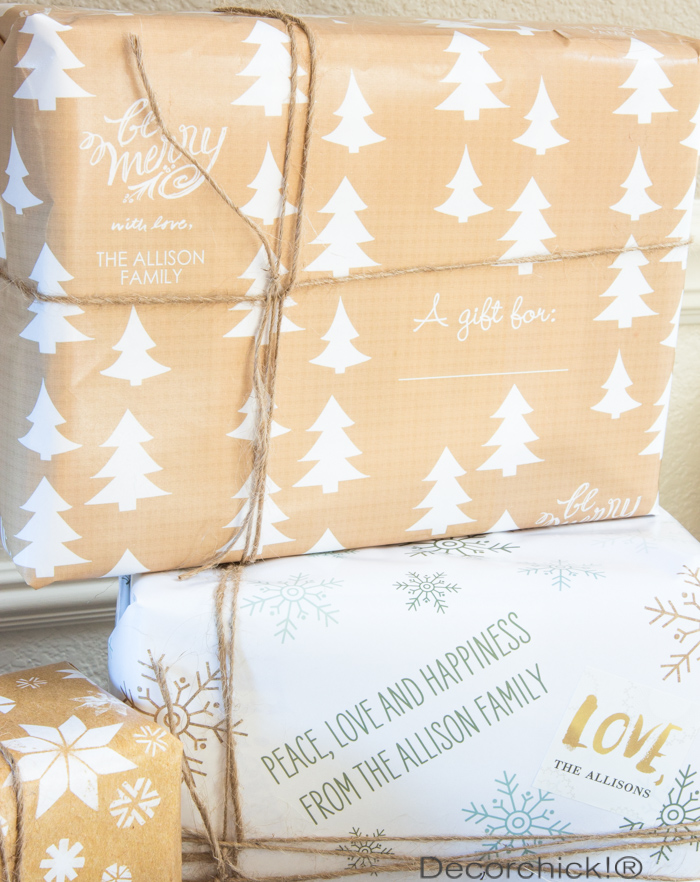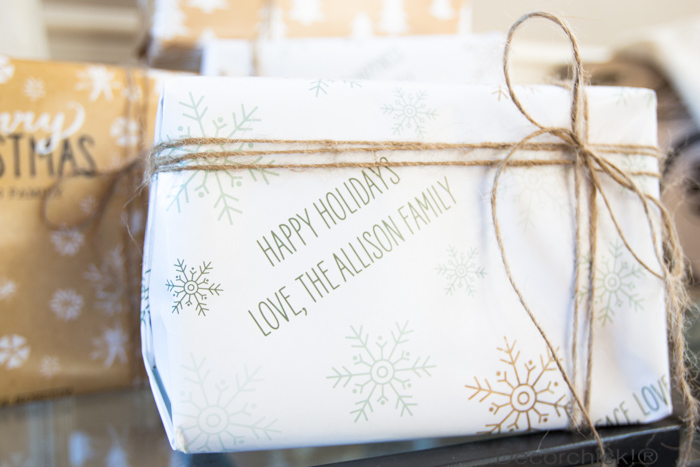 I also love these LOVE gift tag stickers!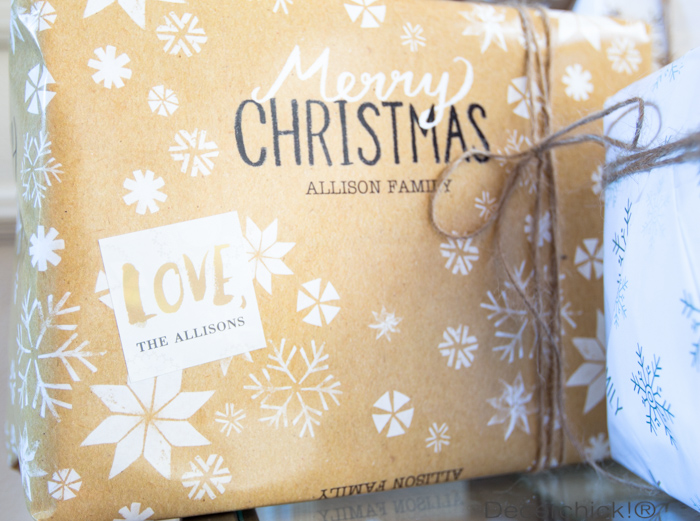 One thing's for sure…there will be no denying what gifts are from whom this year. :)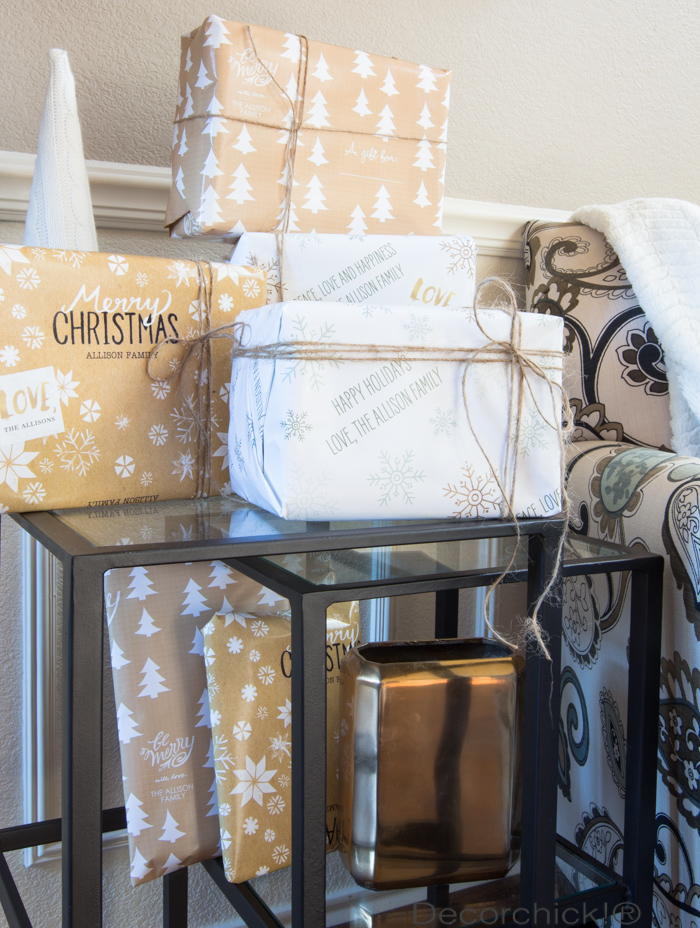 I'm actually pretty impressed that these are real gifts that I have wrapped and not just empty boxes! Because, yes, I have done that too.
Here are a few more shots for you.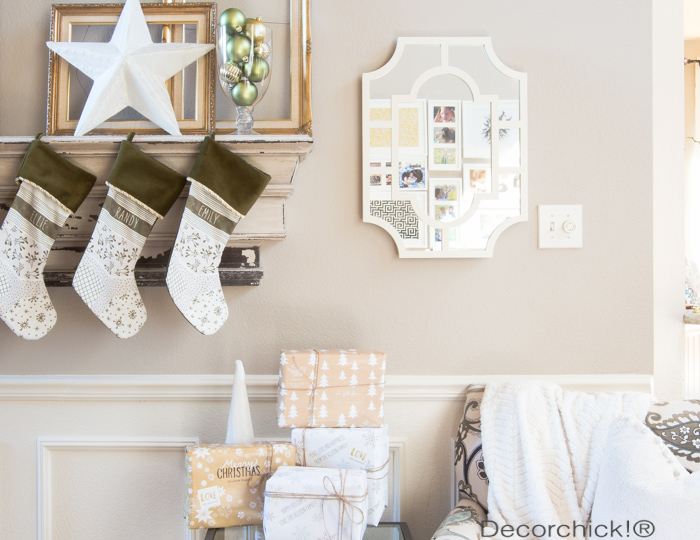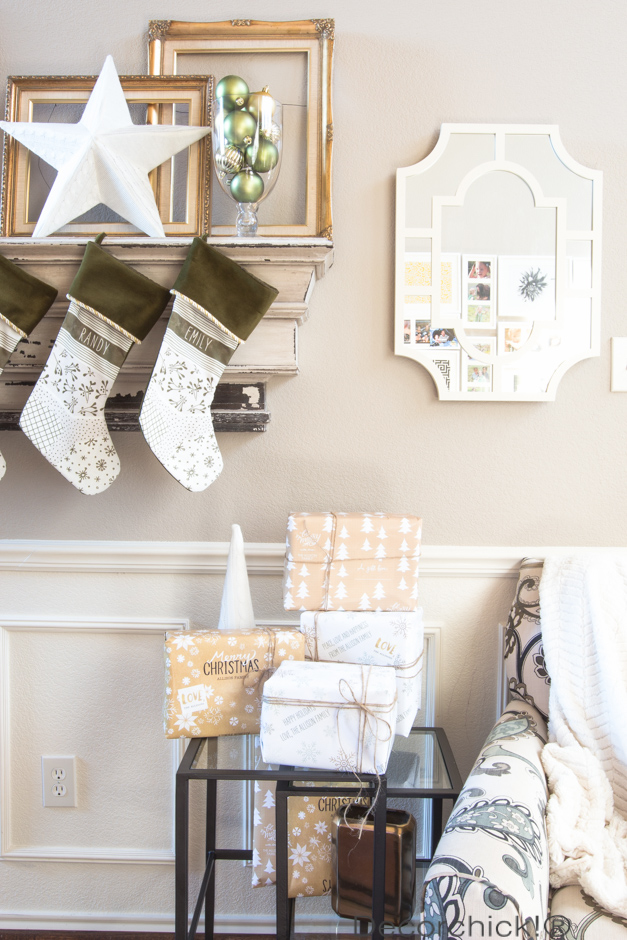 I can't wait to show you more of the mantel once I get it all finished!
So do you want a chance to win $100 to Tiny Prints so you can maybe choose some special wrapping paper or personalized stockings? I know you do so here's how to enter!
Enter to Win a $100 Credit to Tiny Prints
To enter, simply do the following:
Visit Tiny Prints and tell us what stockings or wrapping paper are your favorite and would love to have. Tough choice, I know. Leave a blog post comment letting us know.
Share this giveaway on any social media including a link back to this post,( i.e., Facebook, Pinterest, Twitter) and come back and leave a second comment of where you shared.
Easy! Giveaway will be open until Wednesday, November 19, and winner will be chosen via Random.org. Good luck everyone!!
xxoo,
Decorchick!®