I've been waiting to share this project with you all! There were so many DIY's in the girl room makeover so that made it extra special. And when we bought the Ikea Billy bookcases and put them in her room, I knew they needed a little more something to them. So then I gave them a little "hack" as everyone calls it, and added pretty trim around them.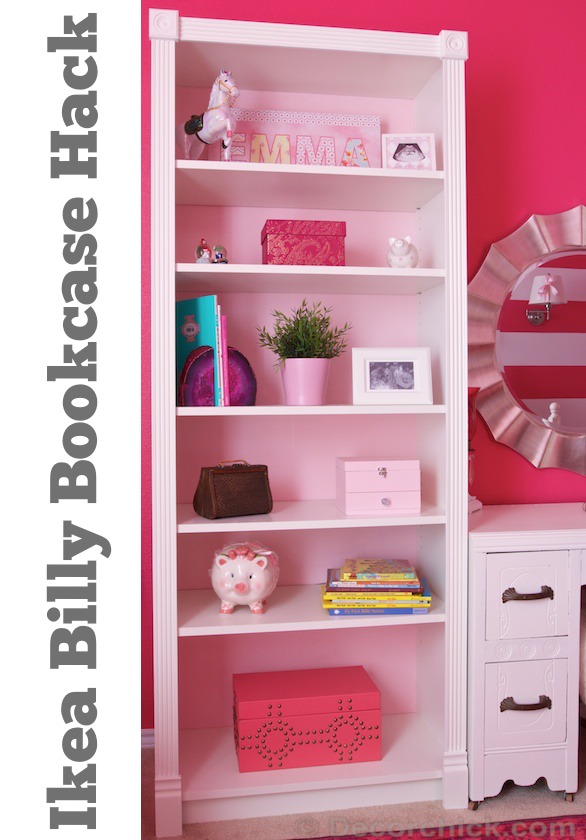 Don't they look a little more fancy now?
A few things to note:
We used the 15inch depth Billy Bookcases from IKEA. You could use the 11inch depth ones too.
Yes, there is an overhang on the inside of the shelves. So you would not want to pull super hard on it, but it is secure.
This idea would work best on the bookcases if you don't intend to move them around often, like from room to room, or house to house. So I'd recommend finding a spot you like, maybe make it a built-in look, and have it stay put.
Here is what the bookcases looked like before without any of the trim and before I hacked them (sorry, crappy phone photos):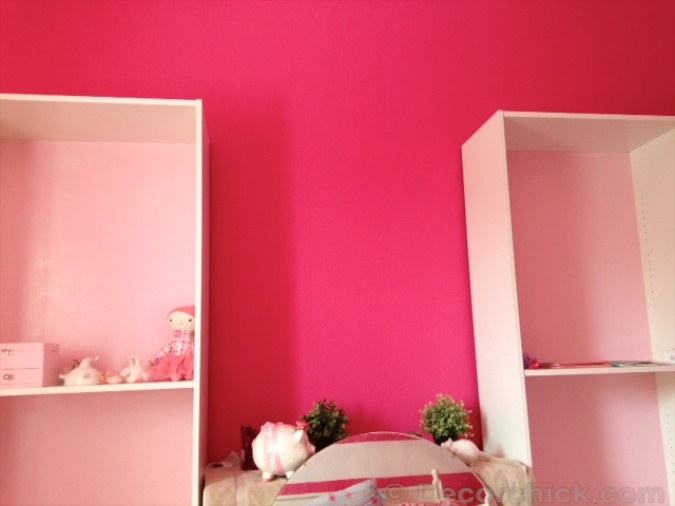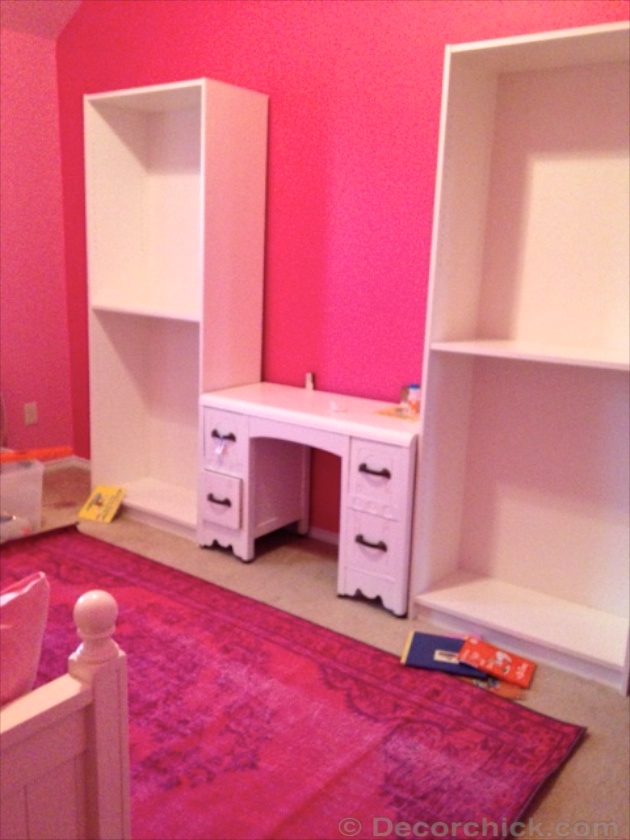 I told you all my phone is taking worse and worse pictures. But you can get the idea.
I used this door trim kit from The Home Depot to trim out the edges.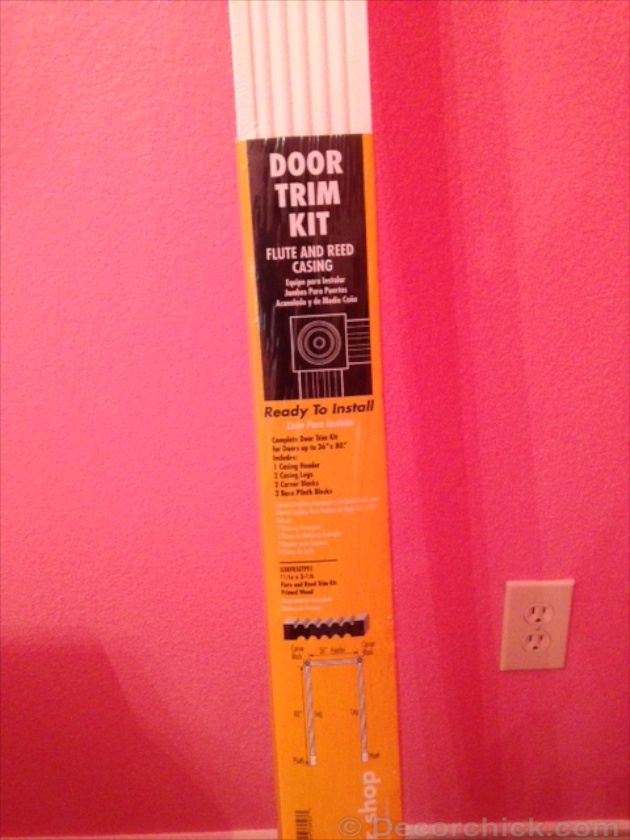 This particular one is the plastic kind, not the real wood where you'd use to trim out a door. The rosette block though is wood. And I believe the kit was around $17. I will verify next time I go.
So since it's primarily the plastic kind of trim, it is not going to add a bunch of weight to the front of the bookshelves making it top heavy. We do have the bookshelves attached to the wall with the brace anyway though for security.
A few more things to note:
If you are not handy or comfortable with using a nail gun, then have someone that is do this project for you. Since you are working with just about a 3/4inch edge, your margin for error is little to none and your spacing and aim needs to be pretty exact and dead on center. If it goes a little to right or left, you run the risk of it splitting the bookcase. I admit my palms got a little clammy when I nailed in the rosette corner blocks.
So basically, you are only able to nail on one side of the bookcase, and that's the only way this trim is secured on. So you want to make sure you get it right.
Would this be good for little children who love to pull and climb on furniture? No. Luckily our kids do not do that.
I have not done this, but it's possible this same concept could work with a heavy duty glue instead of using a nail gun.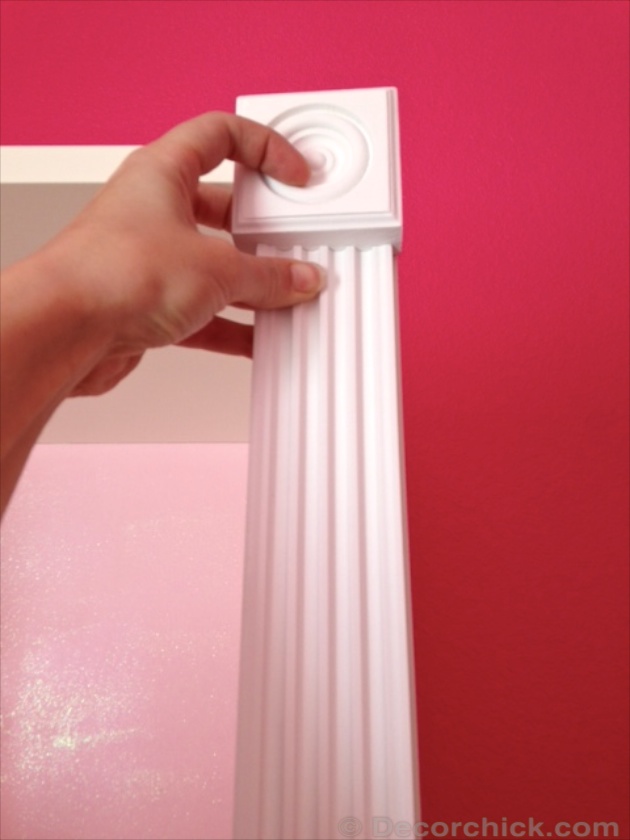 That picture above kind of also explains what I mean about the inside overhang.
After everything was up, I caulked a few spaces, filled in the nail holes with spackle, and painted the new trim. Don't forget to check out my white IKEA paint formula post, because that is what I used to paint the trim and it's a perfect match to the Billy bookcases.
I think the end result is way worth it though, clammy hands and all.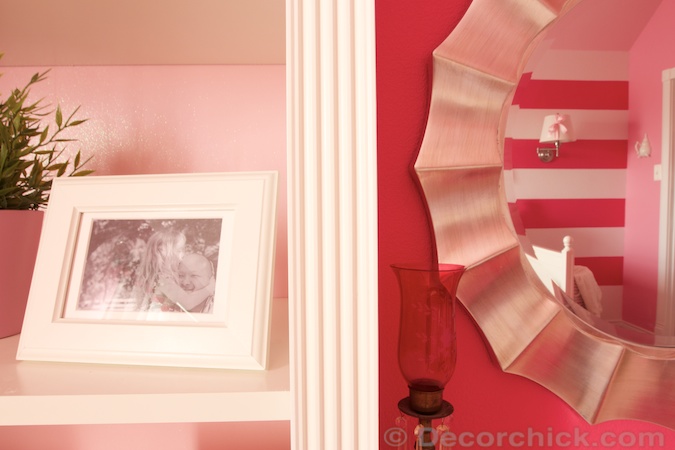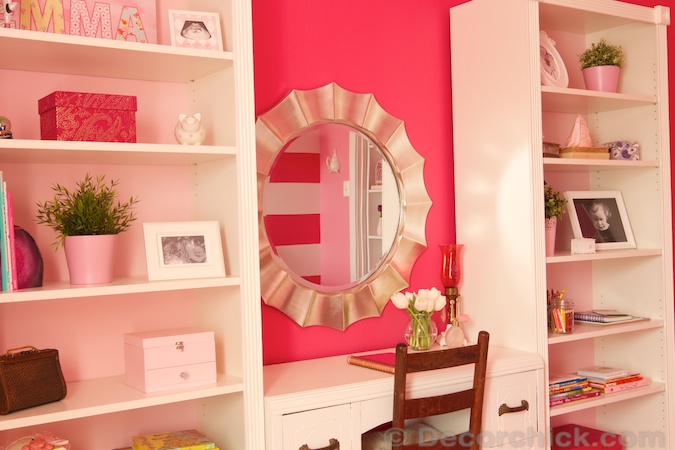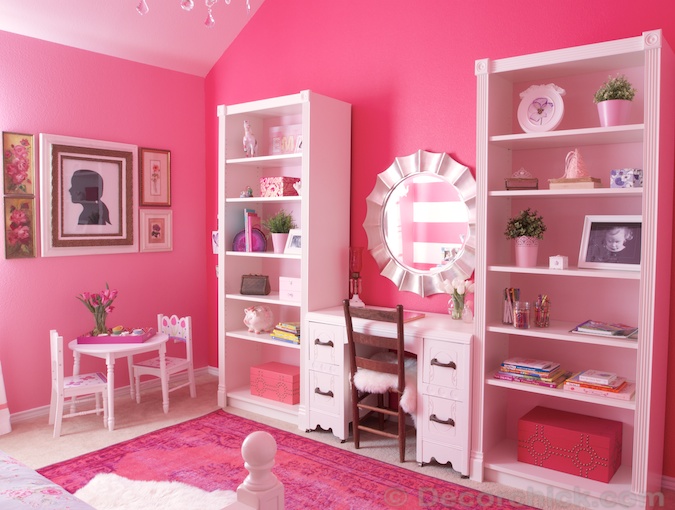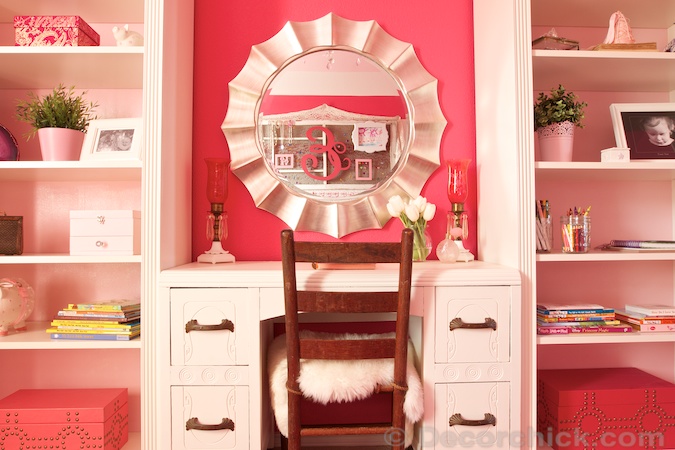 Much better than the before right?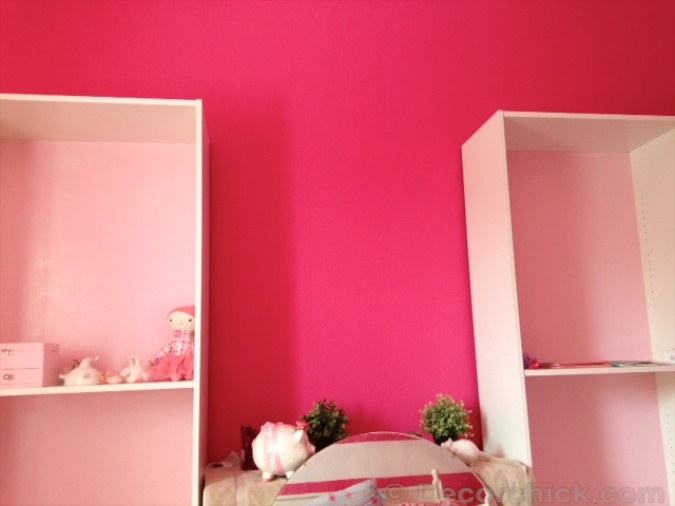 My original plan was to add crown molding to the tops of these bookcases. But then I realized I would need to connect the 2 with some sort of "bridge" or something to make it flow better, and well, I was on a tight deadline. The crown molding idea would work much better too if you do the built-in hack of these bookcases.
I am really happy with how these turned out though!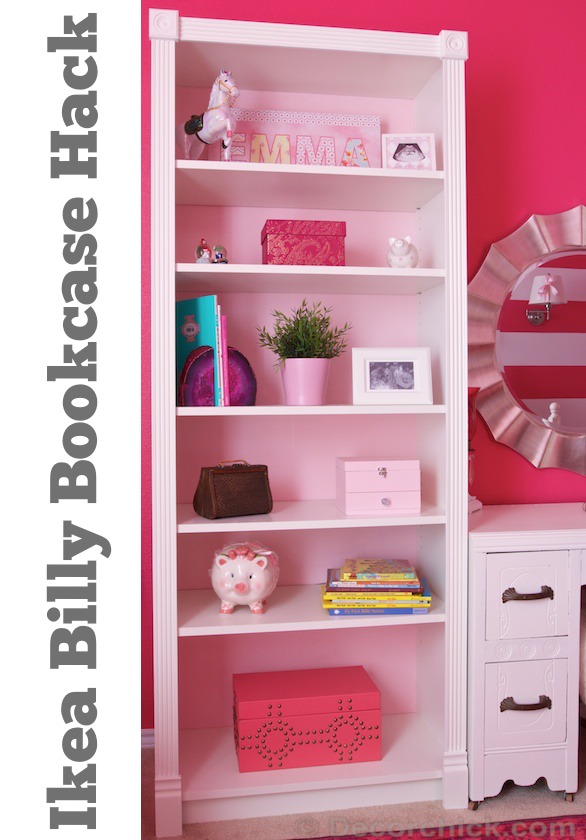 What do you think?
Don't forget you can see more details on the room makeover in this post, and also, here is the IKEA white paint formula again.  Let me know if you ever try this, or any other hacks you've done to the Billy's!
xxoo,
Decorchick!